World
In Venice will introduce a limit on the number of passengers in the gondolas because of the growing tourists
ALL PHOTOS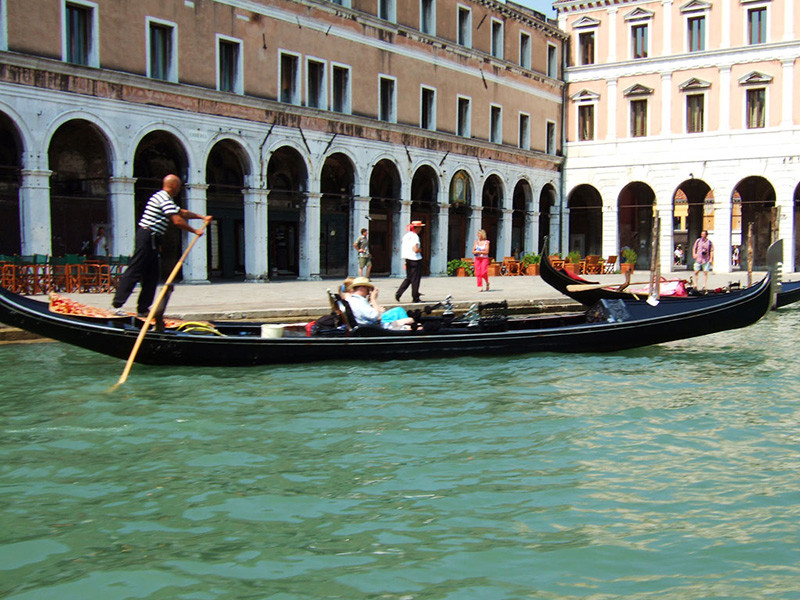 In Venice decided to reduce the maximum number of passengers in the gondolas from six to five. The reason for this was not social distance in connection with the coronavirus, and growing tourists, writes the Guardian. President of the Association of gondoliers Andrea Balbi noted that over the past 10-15 years tourists grew heavy, and compared it with the elevators, which specifies the maximum number of passengers and load capacity.
The President of another Association of gondoliers Raul Roberto, quoted by the newspaper, spoke more bluntly: "the Tourists now are overweight. Some countries in boats loaded with bombs! And when the boat is fully loaded, its body disappearing under the water. To sail with a half ton of meat on Board dangerous."
Gondoliers can't weigh every tourist before landing, so it was decided to simply limit their numbers in the boat. For gondolas da nolo, offers a classic tour through the canals of Venice, the limit will be five passengers, a gondola da parada used mostly for crossing the Grand canal, instead of the 14 passengers will take 12.
In 2018, the limitations due to the weight of the tourists are gone, the authorities of Greece, recalled to CNN. Stalwart travelers were forbidden to ride donkeys in Santorini (Fira, Santorini), after complaints from activists in spine injury in animals.
In Venice will operate another innovation: since July 21, the children of the gondoliers will be able to get a license for a vessel without examination, for which it was necessary to teach history and foreign languages. Now they will only need to prove their ability to control the gondola and the four-year experience.
This measure is intended to maintain the family continuity of the profession of the gondolier. Andrea Balbi noted that the gondolier of the other cities of the world is like that pizzaiolo (master pizza) is a native of Naples. Now in Venice there are 433 hereditary gondolier.