DIY
Wooden stool with their hands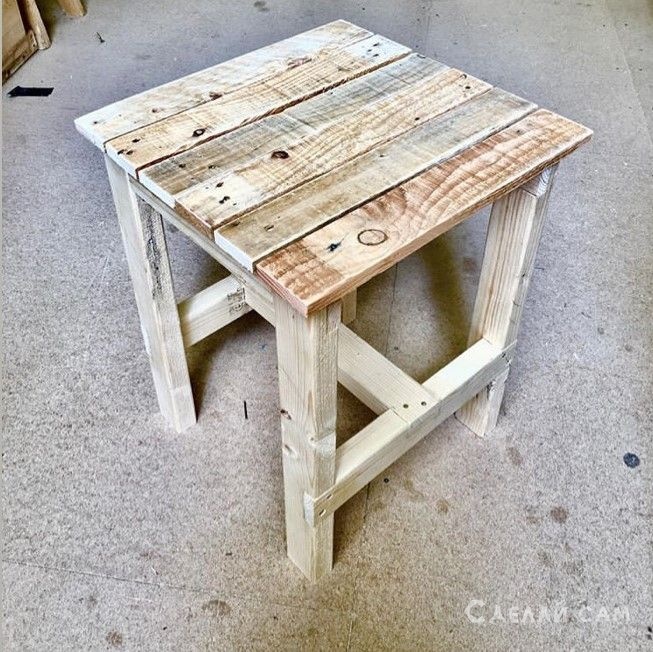 Today we are going to make a wooden stool. The classic model. Can be done from any of the boards. As donors suitable even old wooden pallets. Drawing our future products as follows: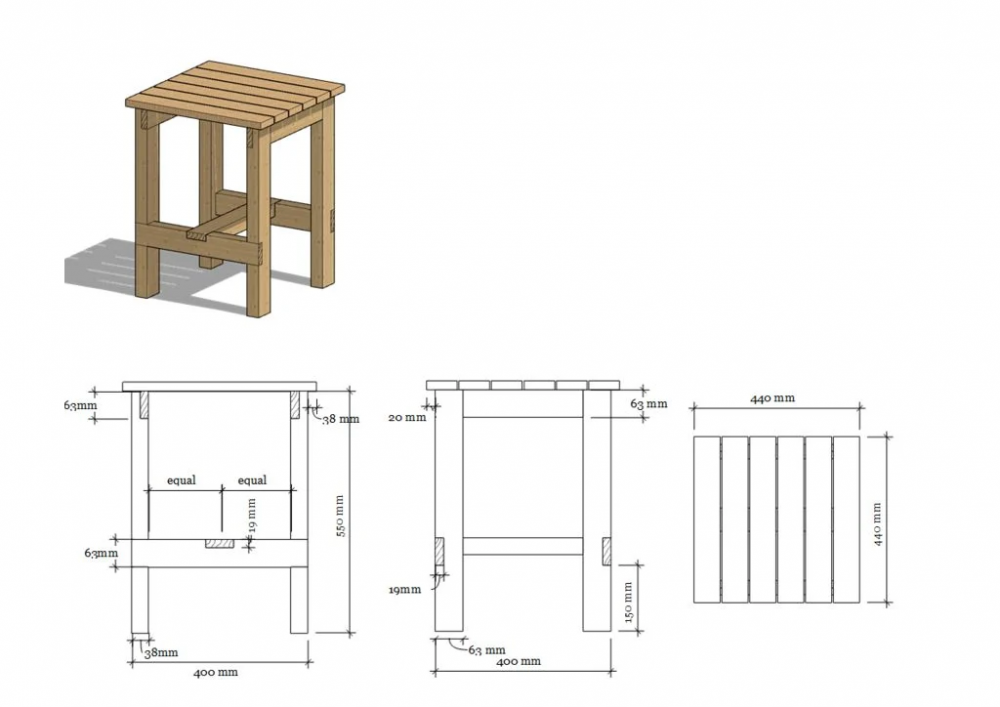 In principle, not difficult to understand.
The first thing we cut out of the workpiece. Namely: four legs, five bars, six top boards.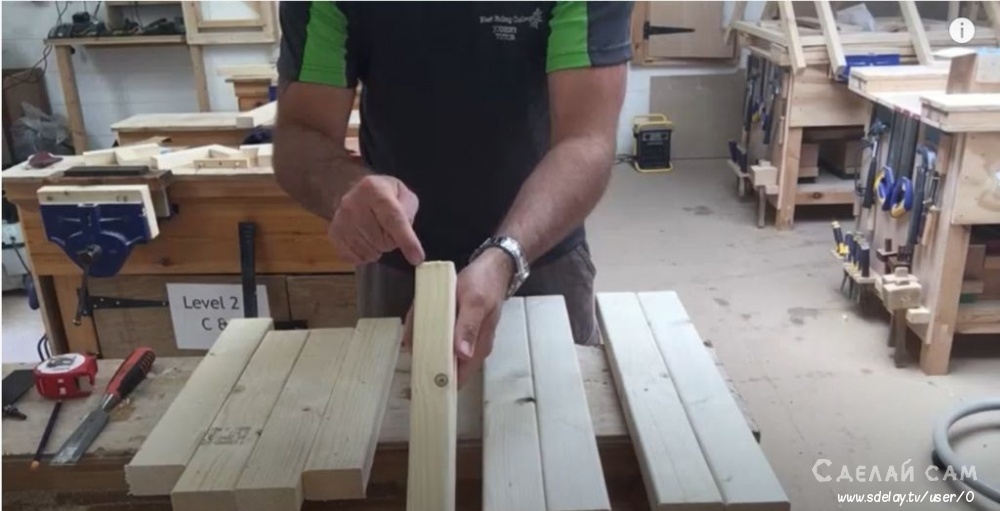 Further, the rails do frame.
Try immediately spot.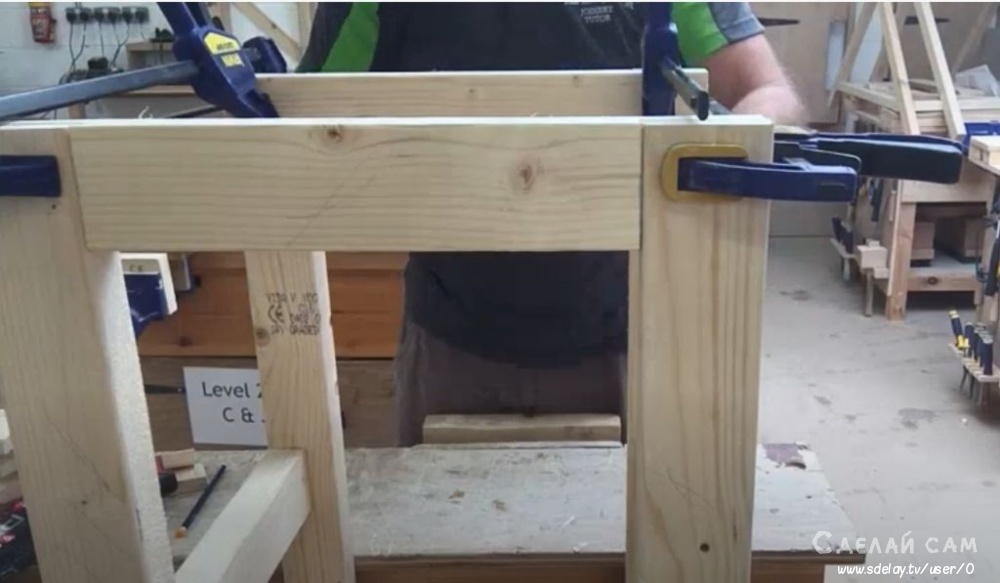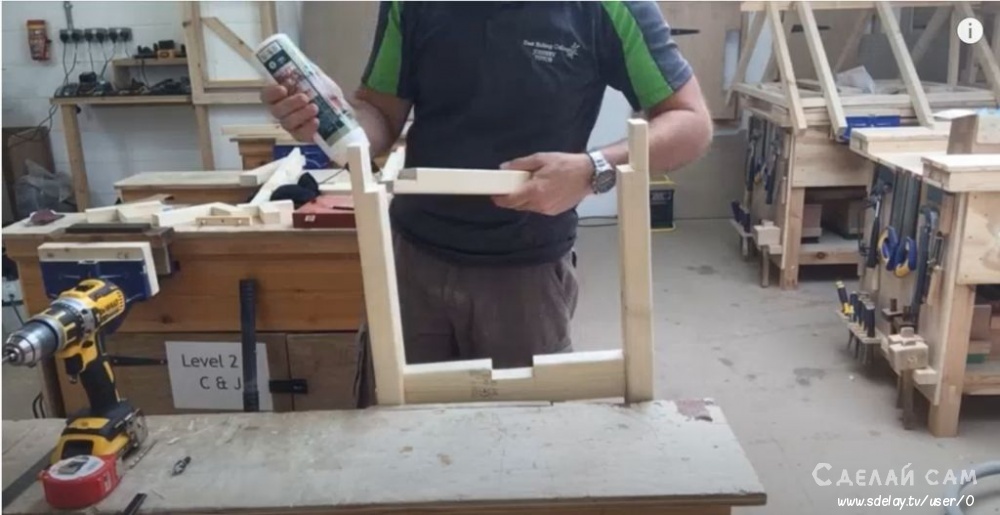 Connected to the screws.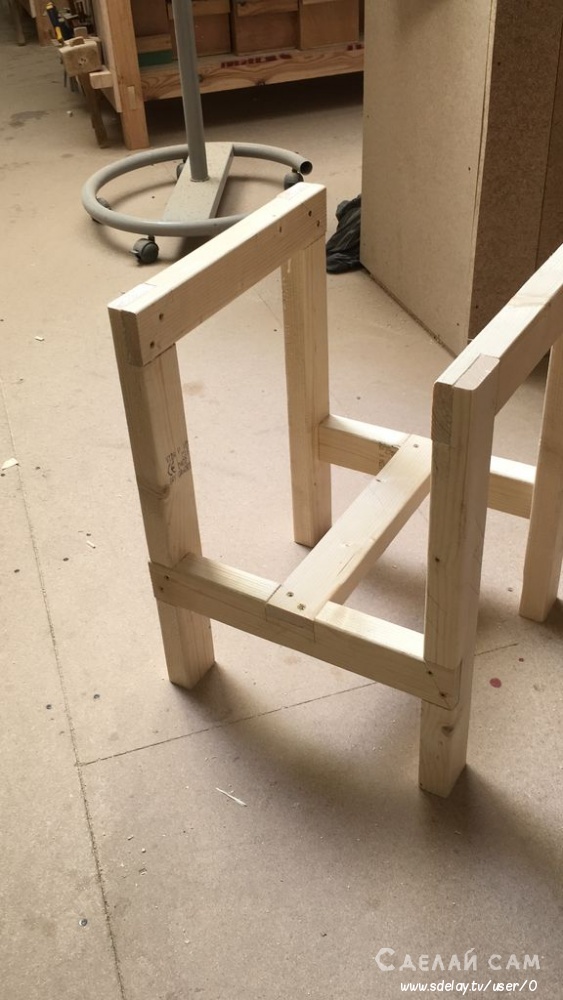 Next, install the upper seat. Between rails leaving a gap.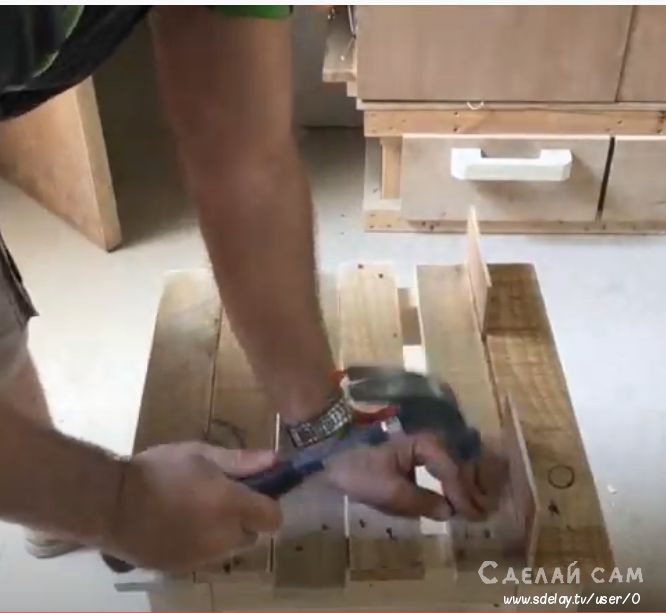 That's all. Stool ready.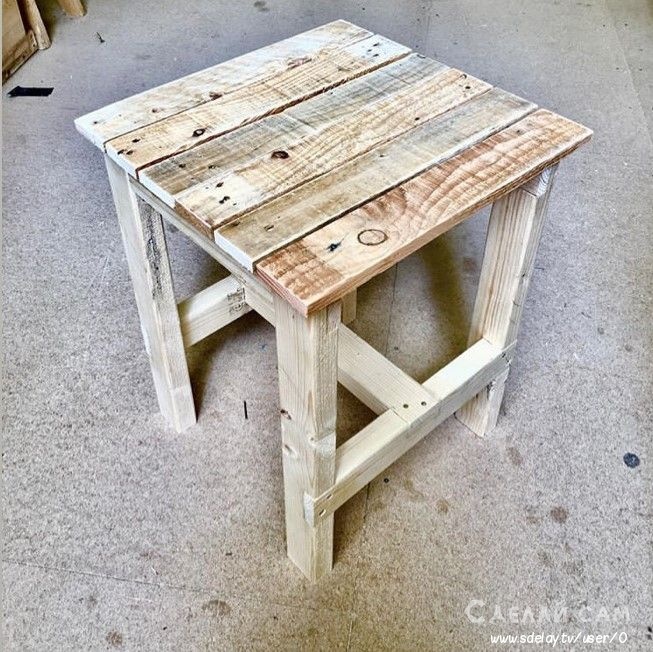 Large bumps grind sandpaper. You can cover it with varnish, but I do not, so a stool is meant for the garage.
Author: ConstructionERC