World
Brazil has updated the record for the number of infected by the coronavirus during the day – 67 860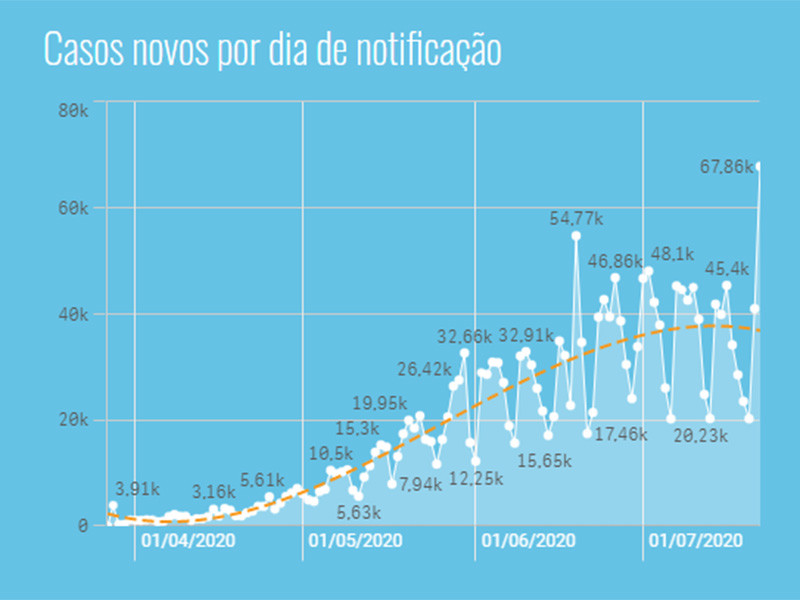 In Brazil during the day, the coronavirus has infected 67 860 people, which is a new record for the country, according to the website of the local Ministry of health. The previous record was set on June 19 when in Brazil, the coronavirus has infected 54 771 resident.
The highest number of infections (16 777) in the last 24 hours were identified in the state of são Paulo, which is the epicenter of the pandemic in Brazil. During this time in the country died 1284 patients with coronavirus. The total number of deaths reached 82 771, fully recovered, more than 1.5 million people.
While the daily record for the number of infected at the end of last week in Brazil for the first time since the start of the pandemic show a reduction in the number of new cases of the disease. The average number of deaths remains at a high level the last two months, this figure stands at around 1 million people a day and more.
The first case of infection with coronavirus in Brazil was recorded at the end of February. According to the American Johns Hopkins University, the Latin American country is one of the leaders in the number of infected and dead from coronavirus. The number of deaths (81.5 thousand) Brazil ranks second in the world behind only the United States (143 million). The number of people infected is also in second position (2.1 million) after the United States (3.9 million). In early July, the coronavirus was diagnosed in a 65-year-old President of Brazil Jaira Bolsonaro.