World
In TSB will go into service the newest electronic warfare complex "Tippet"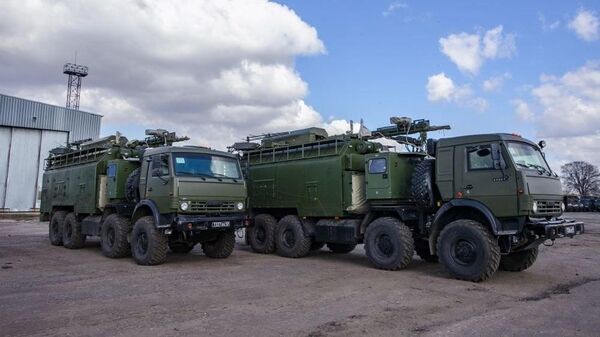 The latest highly mobile complex of electronic warfare operational and tactical level "Stole" this year entered service departments of electronic warfare (EW) of the Eastern military district of the Zabaikalsky Krai, the press service of BBO.
"The latest set of "Tippet" will go into service units EW TSB in Transbaikalia… Previously "Stole" completed military tests, it is in service in parts of the electronic warfare of the armed forces. The special equipment is mounted on a four-axle KAMAZ vehicles", – stated in the message.
The complex is designed to suppress the existing and future systems of radio communication of the enemy, and also for the conduct of electronic intelligence. Features of the complex can "blind" the enemy in the shortwave, VHF bands and to deprive him of cellular and trunking communication. In addition, the complex is able to integrate various electronic warfare and electronic intelligence into a single production network.
In addition, the facility can without human intervention to build the optimal algorithm perform tasks autonomously, the allocation of resources and the functional load of each of machines.