Crypto News
Glassnode: Investors are reluctant to sell bitcoins for $10 000
On July 26, analysts Glassnode published data, which suggest that the current growth of bitcoin prices above $10,000 will be different from the last two.
The price of bitcoin a few times in 2020 reached $10 000 along with growth metrics Glassnode called Bitcoin Days Destroyed (the cost of each bitcoin transaction given how much time has passed since the last move the coins). The growth of this indicator allowed to make the assumption that investors increase the sales of the coins.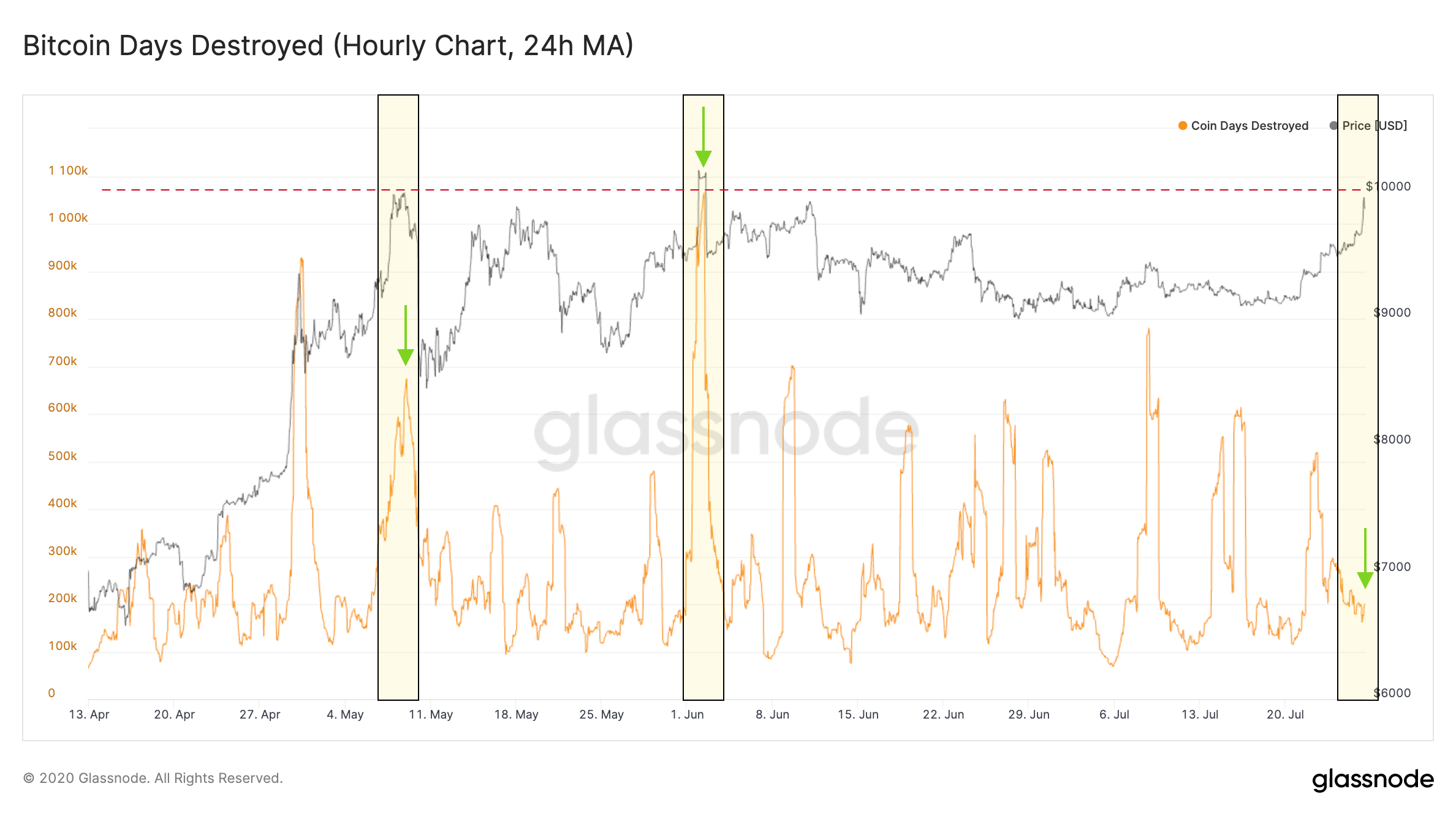 "Unlike the last two times, when the price of BTC reached $10,000, we saw a increase Bitcoin Days Destroyed", ― concluded the analysts.