World
The United States suspected the Consulate of China in Houston in an attempt to steal data on medical developments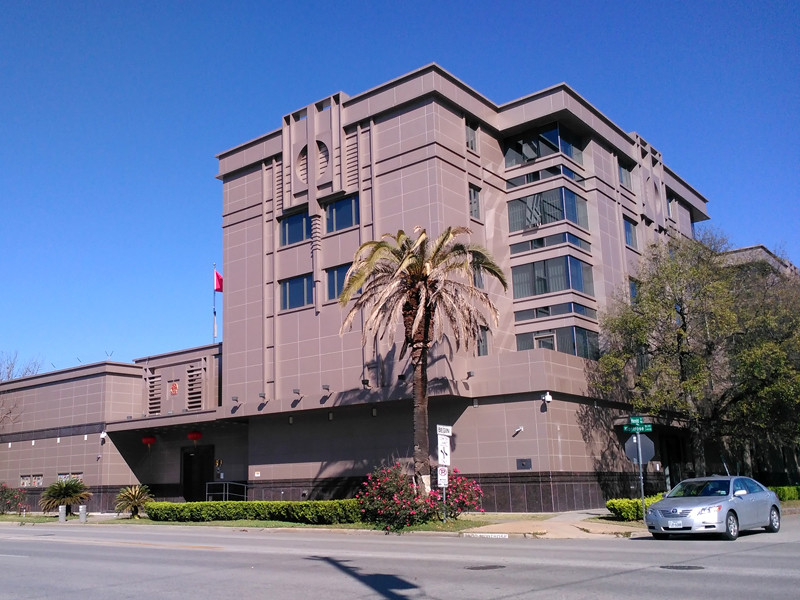 US intelligence agencies believe that the Consulate General of China in Houston, which is expected to close in the near future, cooperated with the Chinese intelligence service, helping to steal information about developments in the medical field.
According to NBC News, the Consulate General played the role of "high-tech communications hub for the coordination and implementation of operations in the intelligence field." In addition, depodesta allegedly helped Chinese intelligence infiltrate in the oil and gas industry and was well fortified in order to prevent the observations from the United States.
The channel also claims that the Federal Bureau of investigation for several years, received information that confirms this information, and President Donald trump was informed about it ever since took office. FBI in Houston investigates also the attempts of the citizens of China to convey to his country the data about the advanced research of the cancer center name Anderson, which is part of the University of Texas in Houston.
A member of the congressional Committee on intelligence, democratic Senator mark Warner said that over the past two years, the members of the Committee on information held secret briefings with business leaders and heads of universities, discussing on their attempted theft of American intellectual property by the Communist party of China.
Earlier, Washington demanded Beijing to close the Consulate General in Houston within 72 hours. Deputy Secretary of state Steven Began said that the closure of the Embassy demanded due to "steal American technology", "inappropriate use" of the system of student exchanges, as well as "inconsistent with standard practice diplomacy behavior" of the Consulate staff. Began refused to disclose the details, however, it became known that the reason for the scandal was the video of some people burning documents in the courtyard of the Consulate.
"You see what happens. We thought that there is a fire in [the Consulate General of the PRC], which we closed. All said, fire, fire. Apparently, they burned documents, papers. I'd like to know what's going on," said Donald trump, commenting on the incident in Houston. According to TASS, he also said that the possible closure of other diplomatic missions of China to the United States if necessary. Agencies have reported that, in addition to the Consulate General in Houston, is scheduled to close the US representation in Wuhan, in order to prevent possible retaliatory measures from the Chinese government.
The official representative of Chinese foreign Minister Wang Wenbin called the U.S. action "a unilateral political provocation" that violates international law and core principles of international relations as well as consular agreement between the two countries. He said that China will take "strong countermeasures" if the United States will not abandon the demand to close the diplomatic mission in Houston.