The volatility in the cryptocurrency market has escalated after three months of stagnation.
Bitcoin first topped $10,000, and he is now very close to $11 000. At the time of publication the rate of BTC rose to $860 10.
Analysts predict that the momentum of the movement of the coins should continue in the coming days.
However, we cannot exclude the return of a negative scenario. At any moment the fall of bitcoin can provoke large holders of the cryptocurrency or the so-called "whales".
Ki young Joo from the team CryptoQuant pointed out suspiciously fast growth of the value of BTC. In his opinion, such a rapid rise in price of bitcoin, most likely, will soon be replaced by his fall.
The expert gave information which suggests that an increasing number of bitcoins on the crypto currency exchange. Usually such activity indicates imminent change in trend, and apparently, we are waiting for a massive sale.
Ki young Joo tweeted:
The price of BTC rose too fast. Looks like other whales think so too.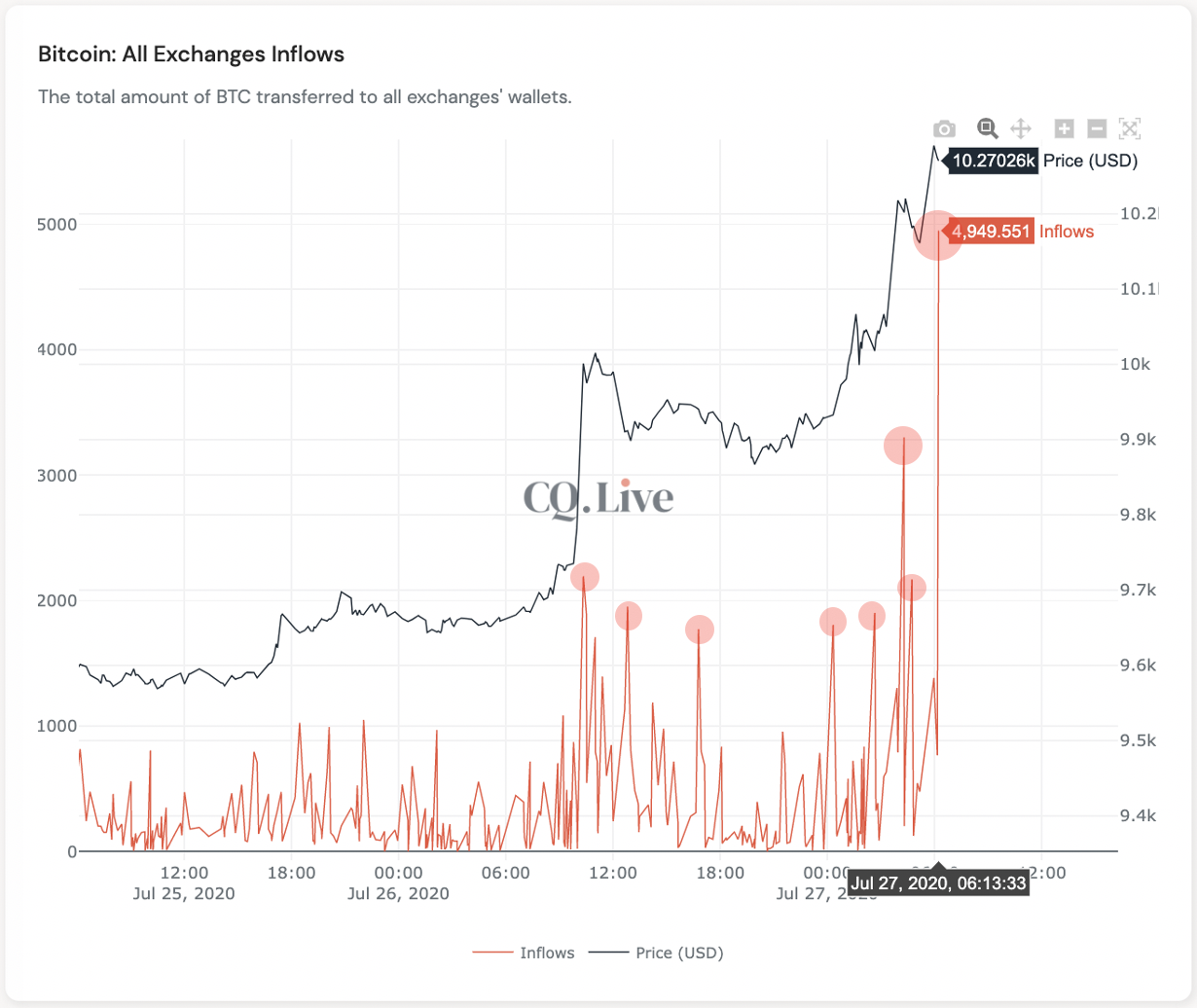 According to the data, within the hour, after bitcoin reached $10 300, "whales" was sent to the stock exchanges 5000 coins.
The influx of BTC was observed for the last three days. Researchers believe that large investors can sell large quantities of bitcoins for Fiat currency or altcoins.