Crypto News
The developers have launched a test platform for validators Ethereum 2.0

The developers of Ethereum, in cooperation with Consensys and DeepWork Studio has released a "launch platform validator" to test network Medalla, which will be launched on 4 August. The aim is to teach the process of self-staking in the Ethereum blockchain 2.0 that will work on the consensus algorithm Proof-of-Stake (PoS) instead of Proof-of-Work (PoW).
The process of independent validation (without using third-party services, "staking-pool") related to the management of private keys. This responsibility entails an inevitable compromise between ease of use and safety, so that the test platform is targeted primarily to help the validator to learn about all aspects of the process.
The developers noted that before you make a decision about whether to participate in the validation, you need to understand what reward you can get for it. In particular, it is important to understand that the reward is not fixed, but dynamic ― if the total amount of the ether (ETH) in staking low, annual fee high; with the growth of the ETH in steninge the amount of remuneration received by each validator, begins to decline.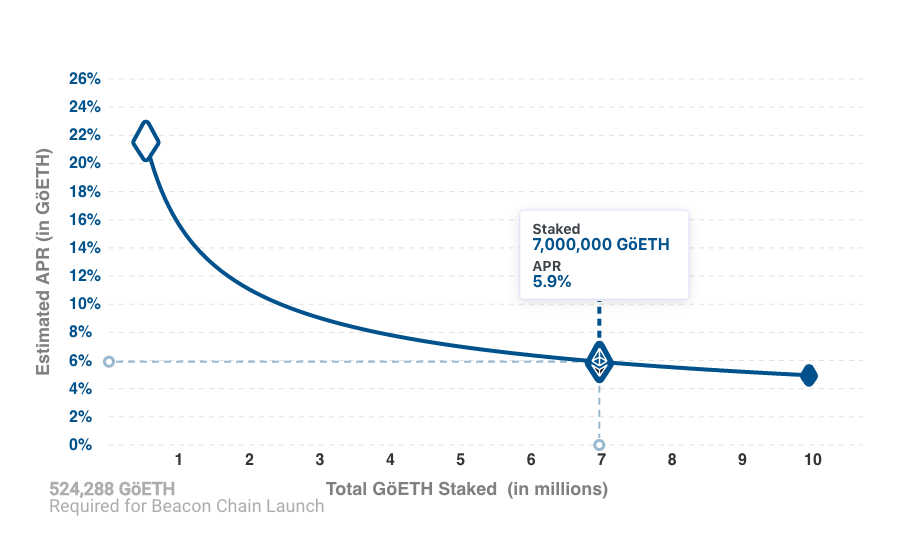 After creating the keys (the description of the generation process) validators will be able to download your free keys to the Deposit contract. After that, users will be able to choose client is currently available Lighthouse, Nimbus, Prysm and Teku.