World
Zelensky called Putin before the beginning of the next truce in the Donbass
The press service of the President of Russia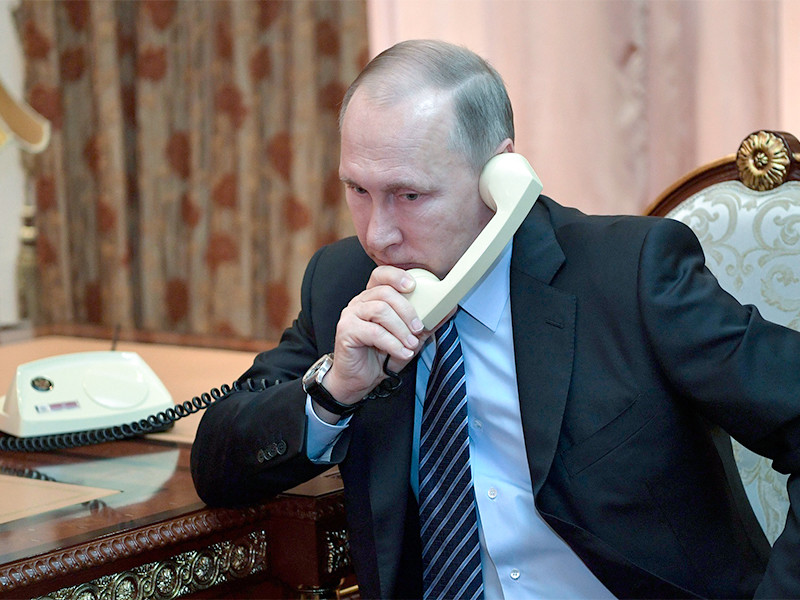 The President of Ukraine Vladimir Zelensky called Russian counterpart Vladimir Putin. "At the initiative of the Ukrainian side had a telephone conversation of Vladimir Putin with President of Ukraine Vladimir Zelensky," – said in a statement on the Kremlin website. The last time the Ukrainian and Russian leaders called up in February 2020.
During the conversation the parties "positively assessed" the measures are agreed on ceasefire in the East, which come into force on July 27. However, as noted in the message of the Kremlin, Vladimir Putin described adopted on 15 July Rada resolution on holding the local elections in 2020 as contrary to the Minsk agreements and jeopardizing the prospects for settlement.
The Russian leader has expressed serious concern over the recent statements of senior officials of Ukraine on the inadmissibility of certain provisions of the "package of measures" and the need for its revision.
"The Russian President emphasized that once again voiced by Vladimir Zelensky in the course of this telephone conversation, the position of no alternative to the Minsk agreements should find their confirmation in the real actions of the Kiev authorities", – stated in the message.
Russia and Ukraine decided to conduct more negotiations in the framework of the Minsk agreements.
Zelensky said that the Minsk agreement are no alternative options, why it is important to try to find compromises and to begin to effectively observe all the agreements. The Russian leader has asked the Kiev authorities to prove such statements "real action".
The two presidents discussed the details of cooperation on mine clearance, raising of forces and means and the opening of a new PPC on the line of contact, OSCE SMM activity and ensure access of the International Committee of the red cross to persons held, the Agency reports UNIAN with reference to the Office of the President of Ukraine.
"The parties also discussed the law on the special order of local government in certain districts of Donetsk and Lugansk regions, which is under consideration in the political subgroup of the TAG, and the law on decentralization, which provides for amendments to the Constitution of Ukraine", – said the Ukrainian side.
Zelensky also raised the issue of the liberation of the Crimean Tatar Ruslan Suleymanov in connection with the tragic death of his three sons.
Earlier at the meeting of the contact group on Donbass, the parties agreed on additional measures for the control of the truce, which among other things includes a ban on the activities of sabotage and reconnaissance groups (DRG) and the ban on fire, including sniper.
The self-proclaimed Luhansk and Donetsk people's Republic said it was ready to implement additional measures for the observance of the truce in the Donbass, and issued orders prohibiting the use of weapons on July 27.