World
In Vietnam a new outbreak of the coronavirus is more aggressive type, tens of thousands of tourists evacuated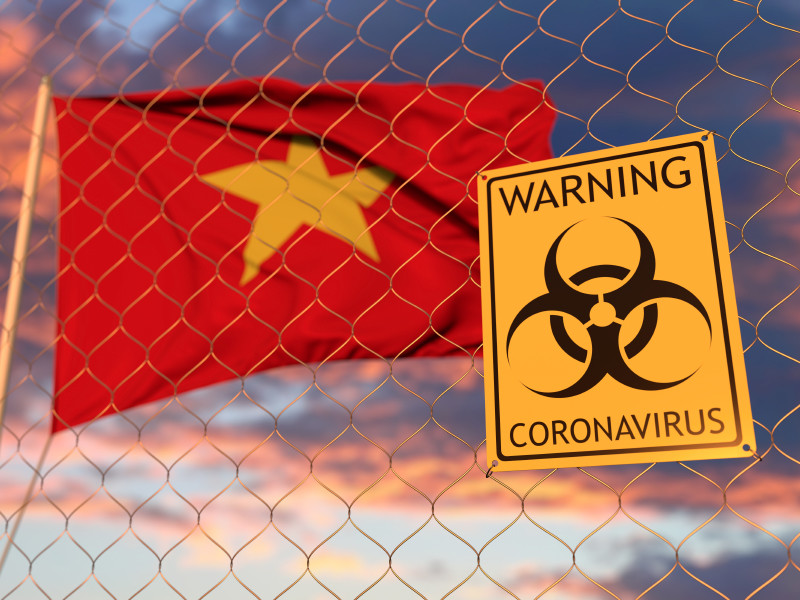 The Vietnamese authorities reported the outbreak of coronavirus infection in da Nang city and nearby provinces. For the last five days it is registered four cases of infection from unknown carriers, and we are talking about a virus of a new type not previously seen in the country. This was reported on the website of the government of Vietnam.
The results of the first studies of the Vietnamese doctors, a new type of virus is more aggressive than previously known types: it is able to reproduce faster and faster is the transition to the hard state. Two of the four patients in whom the infection was discovered late last week, now connected to the ventilator.
The penetration of a new type of virus in the Central region of Vietnam, where the city of da Nang, the Ministry of health or associated with the entry into the country of illegal migrants, either from the mutation of the virus. Before the outbreak in da Nang infections in Vietnam were not recorded for more than three months.
According to BBC News, the first of the four cases came to the doctor complaining of flu-like symptoms on July 20. He is 57 years old. Now he is on the ventilator, and the doctors assess his condition as critical. How he contracted the coronavirus, is unclear, it is known that he had not been out of da Nang. In the environment of cases is not revealed.
Vietnamese state news Agency VNA reported that the Danang and its surrounding area are blocked, several areas with high infection pressure, where in recent days was discovered ill.
As stated in the communiqué of the National coordinating Committee for prevention and control the spread of coronavirus, which is quoted by TASS, July 27, in da Nang introduced the compulsory wearing of medical masks in places of a mass congestion of people and respect for social distance. In the coming two weeks the city will not accept tourists. At the same time, a ban on all public events until further notice stops the activity of entertainment venues, including bars, Nightclubs, karaoke and massage parlors.
The Vietnamese authorities have begun the evacuation of 80 thousand tourists from other provinces, coming to rest in da Nang. By order of the government, the tourists who wanted to relax in da Nang in late July – early August are routed to other resort areas. The Embassy of the Russian Federation in its Facebook recommended to Russians to refrain from trips to the Central regions of Vietnam in connection with a new outbreak, and also apply appropriate preventive measures and follow the regulations of the local authorities.
In addition, the da Nang detained several suspected of organizing illegal entry of foreign citizens, including Chinese citizens. The arrested smugglers and their "clients" placed in isolation on site agencies for temporary detention and tested for the coronavirus.