Science
Scientists threatened pandemic of swine flu sverhzaryadnogo
Brazilian scientists have discovered a brand new mutation of the virus "swine flu," which, they claim, has a high pandemic potential, comparable COVID-19.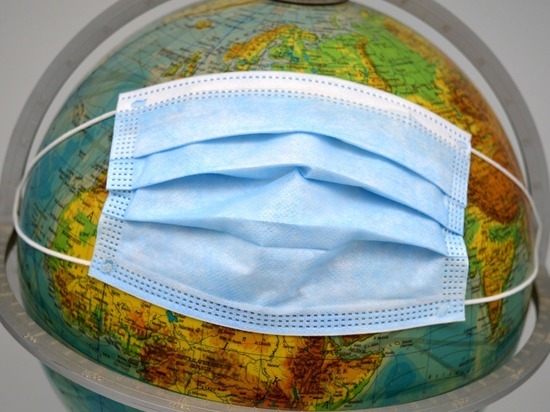 "Since 2005, discovered 25 different variants of influenza A virus/H1N2, – said in an interview with Brazilian newspaper Globo head of the laboratory of respiratory viruses and measles Fiocruz (research Association name of Oswaldo Cruz under the Ministry of health) of Miralda Siqueira. But the one we found in Ibipora (Parana state in the South – "MK") is different from those discovered previously."
The expert stressed that a previously unknown disease has genetic differences from other causative agents of "swine flu". The new strain has a high level of infectiousness. "I would say that it has the same potential to cause a pandemic", – compares matirovanie "swine flu" with the coronavirus Siqueira. However, according to the virologist, at the moment we know only one case of infection. Dangerous disease picked up 22-year-old employee of a local meat-processing plants. As reported by Brazilian newspaper Globo, the disease at the young woman proceeded in the form of light.
Cases of transmission between humans is not yet fixed. However, according to Miraldi Sicari, further mutations of the pathogen, the probability of their occurrence may increase. Now a group of Brazilian scientists explores about 3 thousand samples of biological material of inhabitants of the region whose tests COVID-19 and other respiratory diseases were negative.
The expert stressed that the vaccine against the new strain of "swine flu" can be created in a short time. This, of course, will not be an ideal drug, it is not possible to form all long-lasting immunity, but will help to prevent a possible pandemic.
Serious concern to scientists is the fact that these types of viruses have a high ability to mutate, which can become more dangerous to humans. In addition, they are able to transmitted by airborne droplets and penetrate into the lung cells of people.
The symptoms of swine flu in humans are similar to symptoms of regular seasonal flu. In the case of severe illness it can cause primary viral pneumonia. The deterioration of patients occurs quite quickly: some of them already during the day develops respiratory failure requiring ventilation.
Earlier, a new mutation of the virus "swine flu" discovered in China. The strain, named G4, genetically belongs to the serotype H1N1 that caused a pandemic in 2009. Scientists from the universities of Beijing and Shandong and the Chinese center for control and prevention of diseases noted that "new" virus has "all the necessary distinctive features of high adaptability to infect people."
Later, however, the world health organization (who) declared that found by researchers from China strain of "swine flu" is not new. It turned out that he is a Eurasian variety of swine flu in 2016, which is similar to bird flu, and to this day is under the supervision of experts.