World
Lukashenko reacted to the detention of Russian citizens in Belarus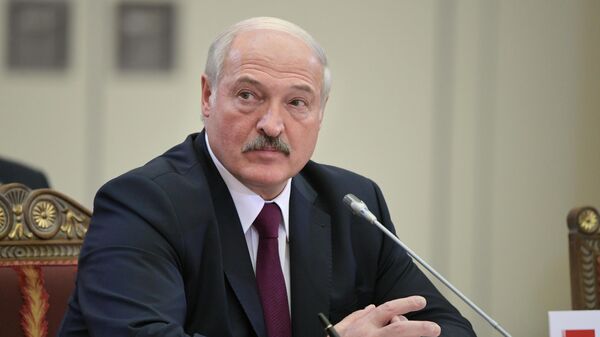 President of Belarus Alexander Lukashenko has ordered to investigate the situation with the detention in Minsk allegedly citizens of Russia, stating that Minsk "there is no purpose to discredit close to the country."
Earlier, the Belarusian media reported, citing a source in law enforcement bodies about the detention in Minsk "32 militants, foreign private company Wagner", and also about another detainee in the South. They all allegedly are Russian citizens. Thus, according to the messages previously received information about the arrival in Belarus ", more than 200 militants to destabilize the situation during the election campaign."
"If guilty, it is to this situation is to go with dignity. Not to blame – well, we have no purpose to discredit close to us the country," – quoted Lukashenko Sputnik of Belarus.
Diplomatic procedure
The foreign Ministry of Belarus will invite the ambassadors of Russia and Ukraine to give explanations on the case involving the detention in the Republic of a group of Russians, at least 14 of whom "were recorded" in the Donbass, said on Wednesday the state Secretary of the security Council of Belarus Andrei Ravkov.
Thus the Russian Ambassador in Belarus Dmitry Mezentsev has not yet been invited to the foreign Ministry in connection with situation with the detention of Russians.
Stripes, medallions and passport
Belarusian state TV channel offers "Belarus 1" aired (6:00) photos of passports of the detained in Minsk Russians, according to the staff, some of the detainees are immigrants from Ukraine.
In the plot of the channel were sealed with stripes, medallions with the information about blood group, as well as Russian passports detainees, some as the place of birth is Ukraine and the Ukrainian SSR, as well as photographs of detainees and footage placing them in a paddy wagon.
Operational cover boundary
As reported following the meeting of the security Council of Belarus TV channel ONT, the state border Committee of the Republic after the arrest of Russians will increase operational cover of the state border.
"Including the border with the Russian Federation in the framework of the learning environment, tracking individuals who cross the state border, including the green border. These forces will be substantially strengthened," — said the state Secretary of the security Council Andrei Ravkov.
The reaction of the Russian senators and deputies
The first Deputy head of the international Committee of the Federation Council, the FSB General Vladimir Jabbarov said that Russia never was and never could be plans to destabilize the situation in Belarus.
A Senator, a Colonel of the GRU, Alexei Kondratiev has urged Moscow and Minsk to cooperate in this situation. He believes that the Russian Embassy in Minsk can connect to the resolution of this situation.
In turn, state Duma Deputy Leonid Kalashnikov said that Russia has always supported the President of Belarus Alexander Lukashenko.