Crypto News
The network of bitcoin has dramatically increased the number of daily transactions
Amid rising value of bitcoin on the blockchain, there is increased activity of the owners wallets.
If July 25 in a day, on average, the network was treated 293 714 transactions, on July 28 it reached 354 597. This is evidenced by recent data of the service BitinfoCharts.
About the growing activity of BTC holders stated also in the research team Arcane Research. During the last seven days the number of bitcoin addresses, daily trading, reached a two-year high.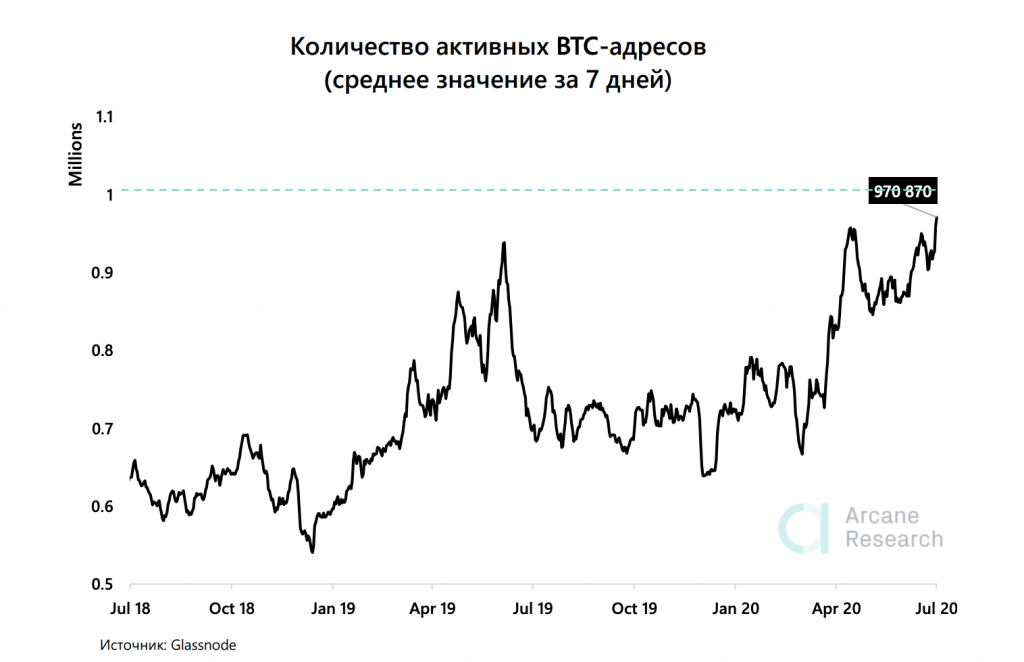 This week, the number of such wallets exceeded 1 million the Last time such activity on the blockchain was observed at the turn of 2017-2018.
In parallel, there has been a trend to increase fees for the processing of transactions. If at the end of last week, the average fee was $1,97, today it reached a $5.8. The last time such a Commission was in may 2020.
The balance of BTC on the exchanges fell to the lowest level since may of 2019. Currently, trading platforms investors hold about 2.6 million bitcoins. It 227 532 coins less than in January.
It seems, holders of the cryptocurrency finally switched on its long-term storage. This suggests that in the near future, sales will be small, which consequently will encourage BTC to update highs.