Technology
Automation training center "Pulkovo" will take the students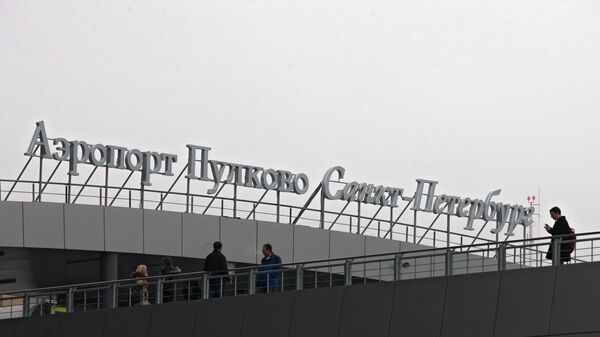 The Russian schoolchildren and students will be engaged in automation training center of the airport "Pulkovo", they will develop a special program for scheduling resources, said the "Sectarian movement" STI.
Hackathon Pulkovo.Hack will take place August 14-16 in online format. To take part in it will be the pupils of 8-11 classes and students of 1-2 courses of higher education institutions from all regions of the country. The best teams will be offered an internship at "Pulkovo", as well as to participate in the finals of the national competition "Digital breakthrough".
During the event, participants will be asked to solve two problems based on analysis of data. The first involves the creation of a program that is based on tables with different data is the final schedule of the training center of the airport. The second task involves the calculation of the capacity of the training centre "Pulkovo" for training external customers: the teams will have to evaluate the download and the throughput of the centre, to forecast the possible sales of the services and the results of the calculation to make the schedule.
"Participants "Sectarian movement" NTI has repeatedly proved that it is able in a short time and even remotely while in different cities, to create software products, new devices, technology. That is why more and more companies want to work with our technology teams. And we are ready to offer our partners new and interesting forms of work with young talents," said Director of strategic development of "Sectarian movement" Natalia Kravchenko.
"Sectarian movement" NTI – national community of enthusiasts of technical creativity, created on the basis of STI. The organization aims to create in Russia the ecosystem, which will bring together technology enthusiasts, major companies, corporations, projects at the intersection of education, science and technological business.
By early 2020, "Sectarian movement" consisted of more than 200 thousand participants. The organization conducts an annual competition STI project and school "Practice of the future", where pupils and students learn to solve complex technological problems and bring your solutions to the final product. In the process, students learn engineering thinking, acquire skills of team work, trained to set goals and focus on results.