World
CNN: campaign headquarters Biden gets rid of the app TikTok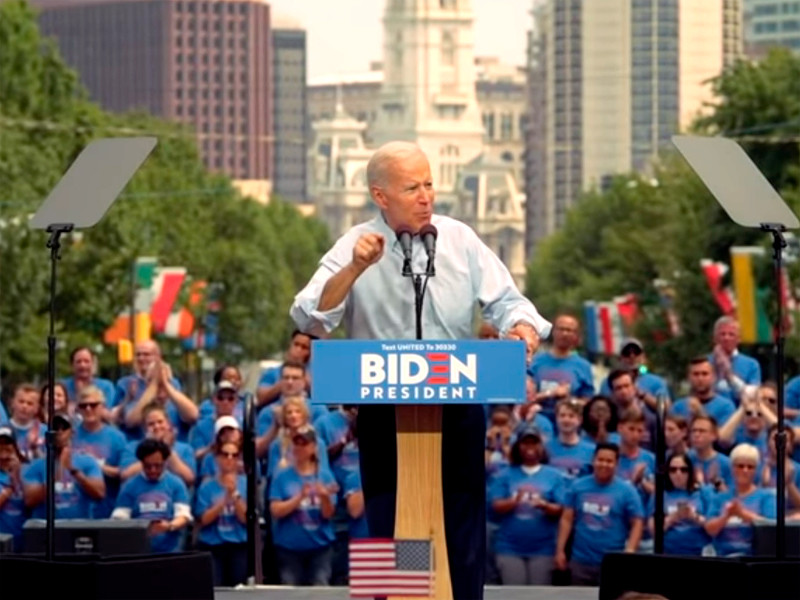 The election campaign staff of former Vice-President of the USA Joseph Biden, who is the most likely Republican rival Donald trump in the upcoming presidential election, received a recommendation to remove the Chinese app TikTok of corporate and personal mobile communication devices. This was announced on Tuesday broadcaster CNN, citing sources at the headquarters of the Democrat.
According to them, the legal counsel Biden Dana Remus on Monday sent members of staff a message via e-mail. "We are again advised to refrain from using TikTok on personal mobile devices. If you use TikTok to work at the headquarters, we recommend you to pick up a phone and have a separate account", – she wrote. The headquarters of Biden was not in the same social network, reports TASS.
The national Committee of the US Democratic party had previously recommended that all members of the party campaigning for election to elective offices, to take special precautions when using the app Chinese development. In the US app TikTok downloaded 165 million times.
59th U.S. presidential election is scheduled for November 3. The democratic candidate they expected Biden, Republican – trump.
Previously, Donald trump stated that it is considering a ban app TikTok in the United States. Also in 2019, the leader of the Democrats in the Senate, Chuck Schumer and Republican Senator from Arkansas, Tom cotton urged the intelligence community to assess whether TikTok threat to national security.
Information about the harmfulness of TikTok distributed by US, is untrue, said on July 21, the official representative the Ministry of foreign Affairs of China Wang Wenbin.
TikTok allows users to publish short videos in the same social network. This app was developed by the Chinese company Byte Dance and launched in China in 2016 under the name Douyin.
On 20 July, the House of representatives of the U.S. Congress approved an amendment to a draft defense budget for the next fiscal year (begins in the country from October 1) prohibiting the use of TikTok in state agencies. According to American authorities, this program collects data that can be used to carry out cyberattacks on the United States.