DIY
Garden forget-me-not: varieties, planting and care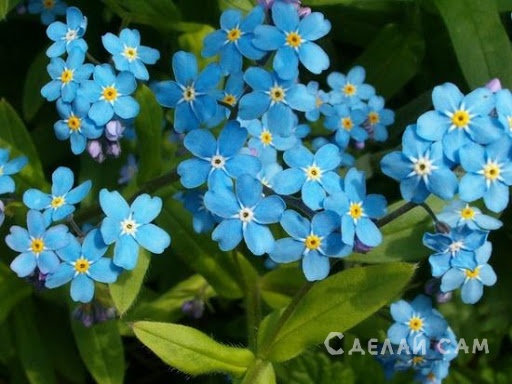 Delicate and precious forget-me-not is growing in popularity among gardeners and truckers. It is unpretentious in care, but can become a real decoration of any area.
Varieties
Forget-me-not is a herbaceous plant with small flowers, usually blue, white or pink shades collected in inflorescence. It belongs to the family Burashnikova. Thrives in a temperate climate.
Depending on the varieties of this crop can be annual, biennial or perennial.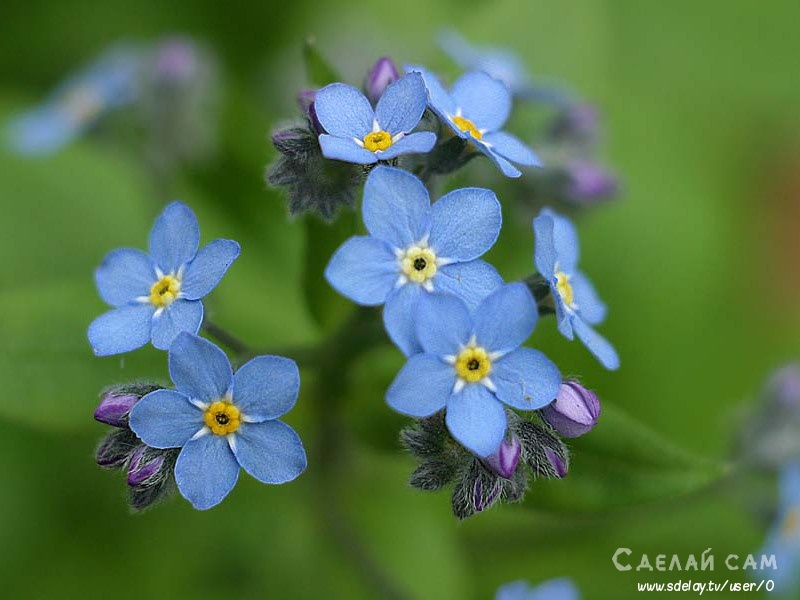 Forget-me-not can be found on beds and in nature. Especially this plant likes moist soil along the banks of rivers or lakes. Only has about 60 varieties of forget-me-nots. In horticulture, the popular only a few.
Forget-me-not Blue garden.
Biennial plant height of 15 – 25 cm Flowers are blue in color. Blooms in the second year. Flowering time may – June.
Forget-me-not Rose garden.
Biennial with pink flowers. Flowering time April – may. In height can reach 30 cm.
White forget-me-not garden.
Biennial plant. Stem 15 – 25 cm Flowers are white in color. Blooms in the second year in may – June.
Carmine king.
Perennial variety. Plant height 20 – 25 cm and blooms in the second year in may – June. The flowers have a purple tint.
Victoria.
Perennial low-growing plant, the stem does not exceed 15 cm Flowers are white. Blooms in may – June in the second year after seeding.
Pompadour.
Perennial. Blossoms in April – June, flowers blue. Tall variety reaches 30 cm.
Indigo Blue.
Perennial with an almost purple buds. The stem reaches 30 cm in height. Flowering begins in may and lasts six weeks.
Mon AMI Blue.
Biennial plant that can be grown as an annual. The flowers are small blue. The height of the stem to 25 cm
Requirements for planting and care
Perennial and biennial varieties are best sown in late spring or early summer. As a rule, growers first grow a seedling, which is then planted in open ground. With this method you can build a greenhouse, but you can use containers.
Forget-me-not seeds are very small, so the striations in the soil should be shallow. Top spot seeding can be lightly sprinkled with sand. Shoots appear after about 12 days. But in the ground seedlings are planted in late August or next year in early may.
Can be sown from plant in the open ground. It is preferable to do it in late summer.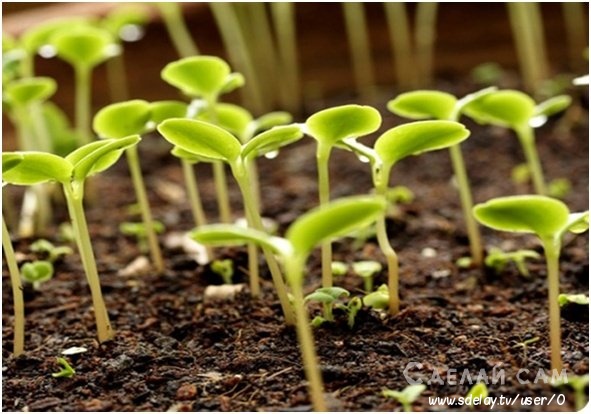 Varietal species reproduce by cuttings. Cuttings from a height of 4 – 6 inches cut off in June and placed in water to root. In the early fall the shoots are planted in the ground.
Annual varieties are sown early. If you plan to grow seedlings for later transplant into the soil, the planting should start in March.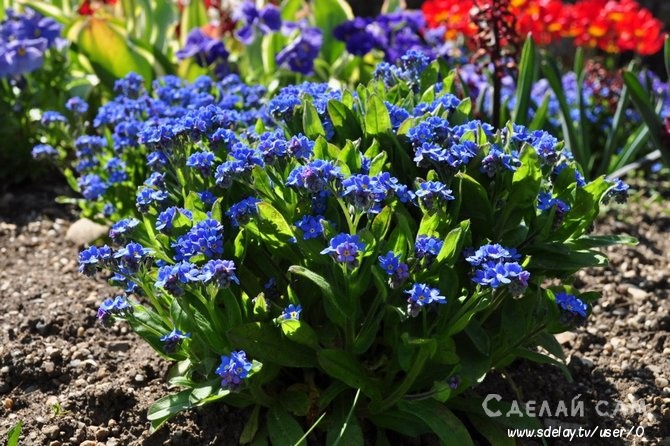 Soil forget-me-nots should contain a mixture of peat, humus and sand. It is also recommended to maintain a distance between the grooves or holes is equal to 10 cm in About 2 weeks after transplanting into the soil, it is desirable to make the dressing. Buy fertilizer in the store. A second foliar application is recommended in late autumn.
Forget-me-not water-loving, so needs regular but moderate watering. In case of waterlogged soil, the roots can rot.
Among the threat to the forget-me-not pests aphids, cabbage flea beetle, slugs. In order to avoid the attacks of these insects should not be next to with the purpose of growing crops from the cabbage family.
Depending on the grade requirements for the timing of planting and caring may vary. But in General just follow the tips described below to create an enabling environment for this charming flower.