World
Russian Ambassador in Minsk called the detainees in Belarus by the staff of chop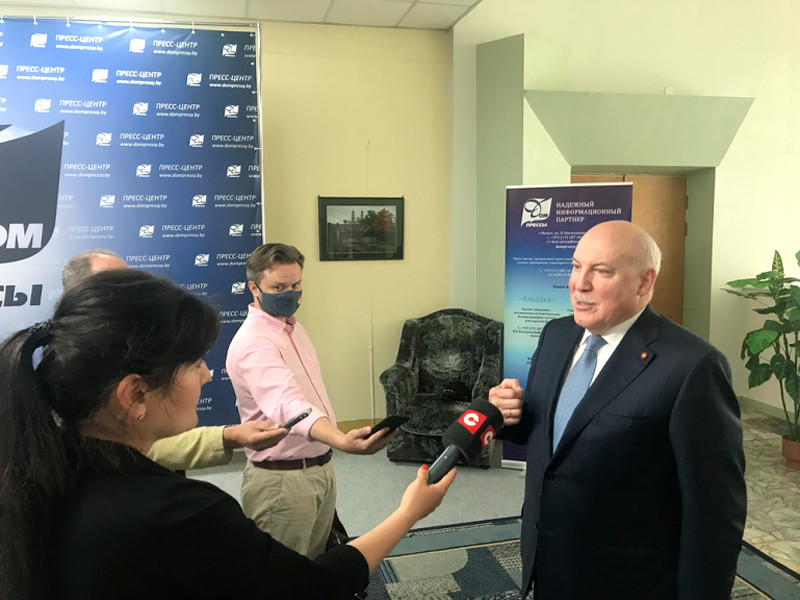 The Russian Ambassador in Belarus Dmitry Mezentsev said that the Russians, who were detained near Minsk, travelling by transit via the Republic. He also added that according to preliminary information, the Russians are employees of a private security company. The firm in the execution of obligations under commercial contract ensures the protection of energy infrastructure and resources abroad, but not in Belarus.
"The Russians, who arrived in the sanatorium "Belorusochka" of Minsk, was forced to do due to the fact that I was late for a flight from National airport of the capital of the Republic, heading the transit to a third country," – said the Ambassador. His words leads to "Interfax".
Mezentsev also stressed that "the wearing of a camouflage as well as the reluctance to support hospitable Slavic tradition, "unwillingness" to raise "good glass" for friends – during the stay in any sanatorium Belarus – don't see the reason for such intense media attention as the basis for law enforcement actions without a compelling and valid reason".
The diplomat stressed that Moscow expects Minsk evidence of the validity of the detention of the Russian citizens.
He reported that he had sent to the foreign Ministry of Belarus a note about access to the detained Russians consuls.
On 29 July it became known that law enforcement officers of Belarus detained near Minsk 32 "militants of foreign private military company, another person was arrested in the South of the country." KGB of Belarus stated that the detainees are soldiers of PMC Wagner and arrived in Belarus to "destabilize the situation before the presidential elections".
The country's investigative Committee reported that the Russians are suspected of preparing mass riots. Criminal case is brought.