World
In Belarus on the border with Russia announced military training after the presidential election
The Ministry of defence of the Republic of Belarus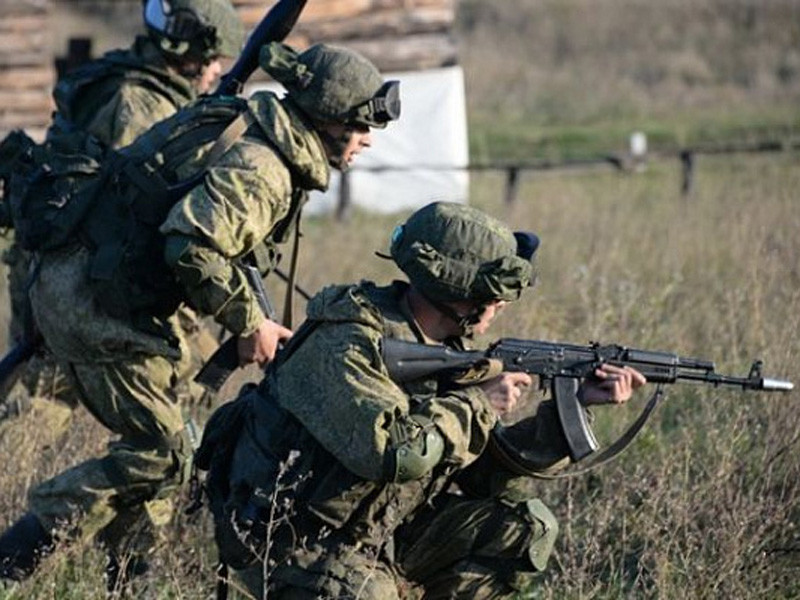 In Belarus after the presidential elections will begin military training in the Vitebsk region bordering Pskov region of Russia. The official representative of the Ministry of defense, the head of Gavrusik called them planned.
"Preparation viennaaustria reserve for military training is a process that is in the armed forces is continuous. Reservists are constantly called to charges of different duration during the year. Planned training camp in August. In the Vitebsk region they will start on 11 August", – quotes its TASS. Election of the President of Belarus will be held on 9 August.
Informed military correspondent Semyon Pegov Telegram channel WarGonzo reported that residents of the border with Russia, Vitebsk region receive the agenda of the military with the requirement to appear at the collection points on August 10. "The military notify men under the age of 35 years, who served previously in the armed forces of Belarus sending the agenda and phoning individual citizens personally," reads the post.
It is noted that the training will last 25 days. According to some, the agenda supplied to the residents of Mogilev region. In these two areas, "home of the most Pro-Russian part of Belarusian population, which can cause some problems in case of destabilization of the situation in the country during the presidential elections," says Pegov.
The representative of the defense Ministry of Belarus noted that the receipt of the summons does not necessarily mean a call on the charges, reports RIA "Novosti". She explained that the updating of documents, data, military service, regulations on mobilization – the usual work of the military.
Edition Daily Storm in the press service of the Ministry said that "no fee start". "People called to update their documents to see the face of a person, living or nonliving. See instructions. All", – said the Agency. On the question, will there be charges in the near future, the press service said, "No. Maybe there will be some fees, it is necessary to look across Belarus".
Information on military training appeared on the background of detention in Belarus, 33 Russian citizens, who are called militants PMC Wagner and suspected of preparing mass riots. After the arrest of the group, the Secretary of security Council of Belarus Andrei Ravkov at an emergency meeting of the CEC informed the candidates that in Russia near Pskov and Nevel allegedly prepared a new group of fighters.
According to the Belarusian authorities, arrived in the country about 200 insurgents "to destabilize the situation in the period of the election campaign". According to Ravkov, they are trained in subversive and sniper activity that threatens the holding of mass events. While the detained Russians arms were not with him.