Science
Russia launched the ISS own Internet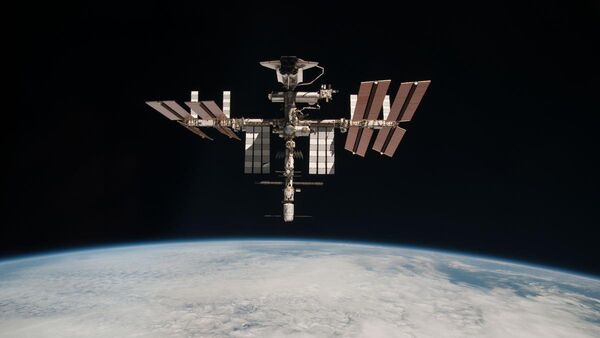 The Russian segment of the ISS hooked up to a broadband satellite communication channel with the Earth and eliminating the need to use American communication channels, according to the Rocket-space Corporation (RKK) "Energy" – the operator of the Russian segment of the station.
All the years of ISS operation up to this point, astronauts could communicate with Earth only flying over Russian territory, and, if necessary, when outside of these areas used the American funds.
"Now we are not dependent on our colleagues and the American segment," shown in videos posted on the channel RKK "Energy" in YouTube, the words of the Director of the Department of digital development of the state Corporation "Rosatom" Konstantin Shadrin.
The video says that now in the same orbit of the ISS around the Earth, the duration of which is 92 minutes, the connection through the domestic relay satellites "Luch" is set twice for half an hour. Is involved two spacecraft.
"In the near future we plan to include a third. Thus all round we will try to implement almost the entire round with the exception of some time", – quotes the words of the head of the Center "Airborne and ground radio complexes" RSC "Energia" Igor Brodsky.
In a further link with the Earth is provided around the clock, noted in the video.
In November 2019, the first Deputy of the General Director of company "Messenger" Oleg Khimochko told RIA Novosti that the equipment to provide broadband communications of the Russian segment of the ISS with Earth via relay satellites "Luch-5" delivered to the station and the regular functioning of the canal will begin in 2020. According to him, speed in the channel can reach up to 105 megabits per second.
In may 2020, cosmonaut Alexander Skvortsov said that such a system is tested. On 1 July the head of state Corporation "Rosatom" Dmitry Rogozin announced that it will be launched on the Russian segment to the end of the year.
At present the orbital grouping of satellites-repeaters "Luch" consists of three spacecraft "Luch-5A", "Luch-5B" and "Luch-5B", launched into space in 2011-2014. In 2024 it is planned to launch the satellite "Luch-5ВМ".