Crypto News
"Whales" have used the fall of bitcoin and increased their reserves in BTC
Researchers from the team CryptoQuant drew attention to yet another intensification of large investors or so-called "bitcoin whales".
At the end of last week, when BTC dropped in price to $1,200, "whales" seized the moment and built up their reserves in bitcoin. After that, they withdrew from kryptomere a total of about 100 000 bitcoins worth up to $1.2 billion.
On Saturday, August 1, at stock exchanges was approximately 2.49 million BTC. Earlier this week, the balance on the trading floors decreased to 2.39 million coins ($28 billion). This is the lowest amount in the history of the observations of the team CryptoQuant.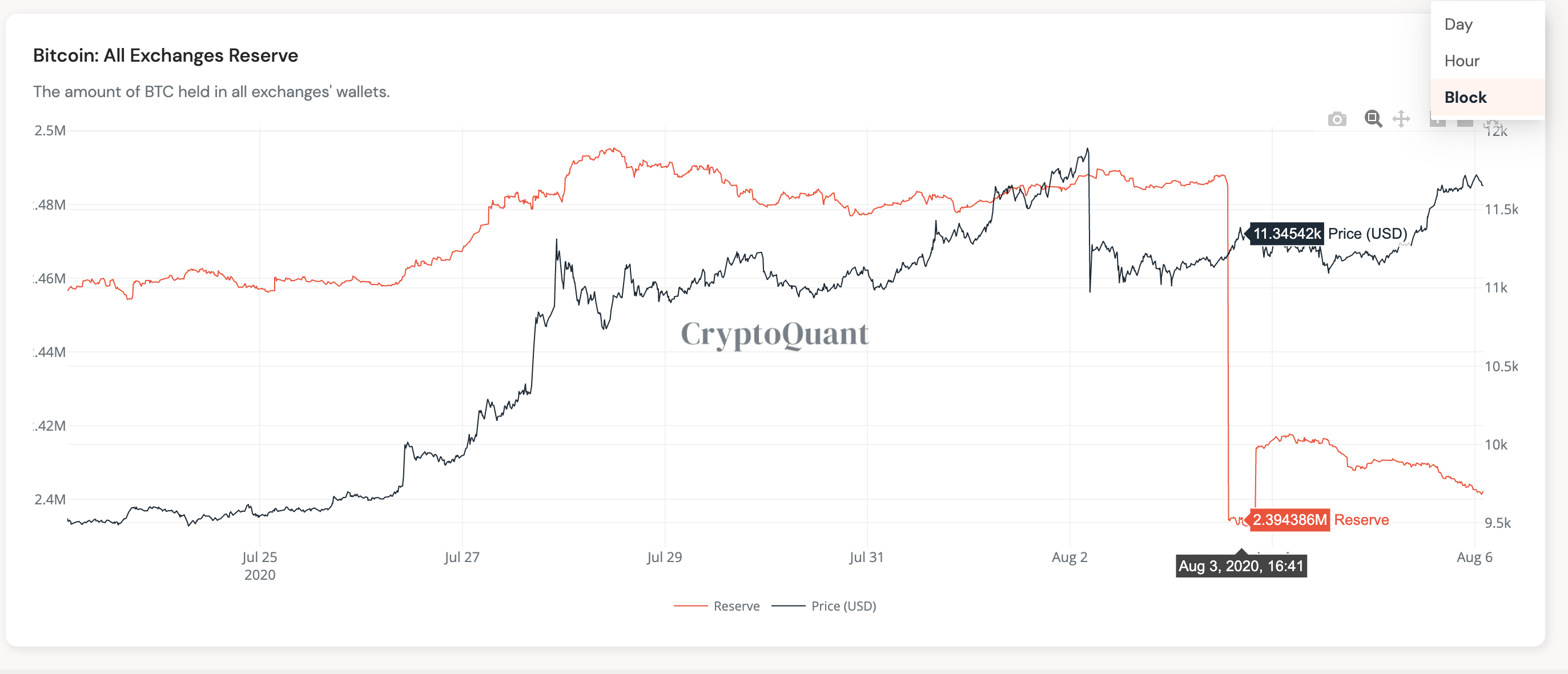 Analyst Cole garner wrote on Twitter that the increased outflow of bitcoin from the exchanges is a very good signal. "Whales" are optimistic, so they move on to long-term storage of cryptocurrencies. It could lay the conditions for further growth of the market.
About the increase in the outflow of crypto-currencies with exchanges have repeatedly said intelligence platform Glassnode. At the end of July, they published data which suggests that in the second quarter of 2020, the total outflow of bitcoins with trading platforms has increased more than two times.