Science
Scientists have identified the origin of the large stones of Stonehenge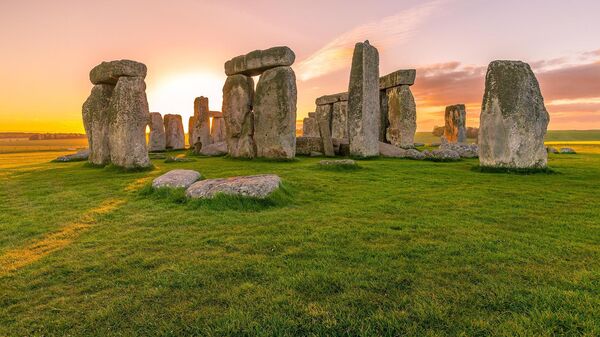 Scientists in Britain have identified the origin of some large stones one of the most famous archaeological sites in the world – Stonehenge, they believe that the stones were brought from the forest areas of West woods about 25 miles North of Stonehenge, according to a study published in the journal Science Advances.
Scientists to establish origin of rocks conducted an analysis of the chemical composition of rocks with the permission of the Commission on historical buildings and monuments of England English heritage. Scientists have found that most stones have a similar composition, so they were taken from a single location. The analysis showed that the composition of some blocks of identical geochemical data from rocks in the West woods.
"The ability to pinpoint the area where the builders of Stonehenge took their materials at about 2500 BC, is a real pleasure. Now we can begin to find out the way in which they could go to fold another piece of the puzzle," said the historian of the "English heritage" Susan Greene, whose words are given on the Commission's website.
Previously, scientists have found that less severe "blue stones" at the base of Stonehenge were brought from afar, from Wales. In particular, it was believed that the six-ton altar stone was brought from the city Milford haven, County of Pembrokeshire (West Wales).
Stonehenge – a megalithic stone structure, located 130 kilometers southwest of London in the English County of Wiltshire. The complex was built about four to five thousand years ago. In 1986, the building was listed as a world heritage site by UNESCO.