World
The Lebanese army cleared protesters from the building of two more ministries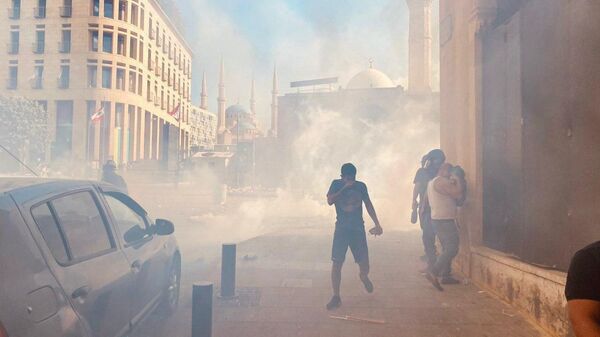 The Lebanese army cleared protesters from the building of the ministries of foreign Affairs, of economy and energy in Beirut, reports "al-Arabiya al-Hadas".
According to the correspondent RIA Novosti, "on the streets of the Lebanese capital at the moment, came back calm."
Thousands of people on Saturday staged a rally, demanding the resignation of the government and reforms. Soon it turned into a massive collision. The demonstrators broke into the building four ministries and the Association of banks. Injured more than 700 people. According to security agencies, killing one militiaman, 70 employees were affected.
Protests in Beirut began after a devastating explosion that occurred on 4 August in the seaport area near the naval base of Lebanon. 158 people were killed, 6 thousand were wounded. The blast destroyed or damaged dozens of homes, cars, in many quarters, broken glass.
According to local authorities, the cause was detonation stored at the warehouse 2750 tons of ammonium nitrate, which customs confiscated in 2014.