Crypto News
Hasrat Ethereum reaches 20-month high amid rising market DeFi

The market of decentralized financial services DeFi continues to expand. Recently, the capitalization of the tokens of the ecosystem, deployed on the Ethereum exceeded $4 billion.
The market growth of decentralized financing is contributing to the growing demand for processing transactions in a network of Ethereum. The activity of miners reached its highest level in 20 months. This is evidenced by the data service Etherscan.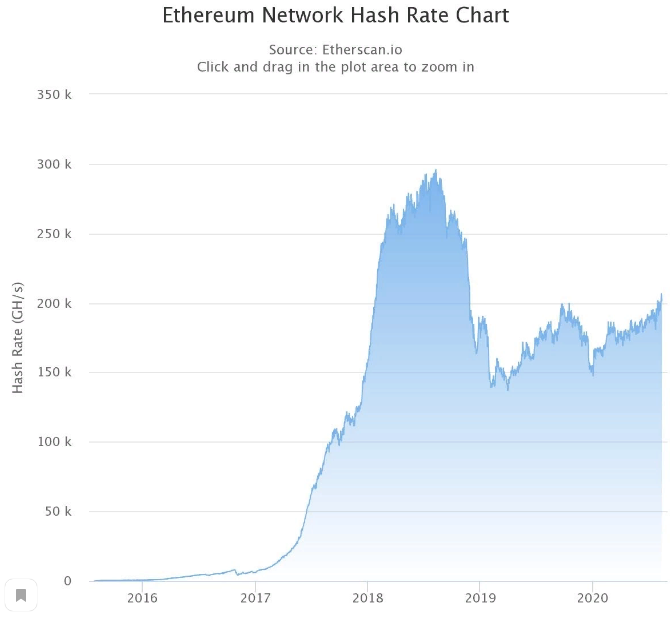 Hasrat network Ethereum in the middle of the week exceeded 201 000 000 GH/s. Such increased activity of miners, the analysts did not observe 2018.
Transactional activity in the Ethereum is now on a biennial maximum. The number of addresses, daily making operations exceeded 600 000. Last about the same number of active Ethereum addresses were observed in the spring of 2018.
Researchers from the team Glassnode recorded revenue growth of miners of aether (+18%).
In the report, analysts said:
The income of the Ethereum miners soared to a maximum in the last two months by 18%.
Moreover, the fee for processing transactions on the network ETH was higher than bitcoin. The gap between the amount of transactional fees at the largest block chain reaches $1 million