World
"Open Russia" announced the arrest of its activists in Minsk
BelTA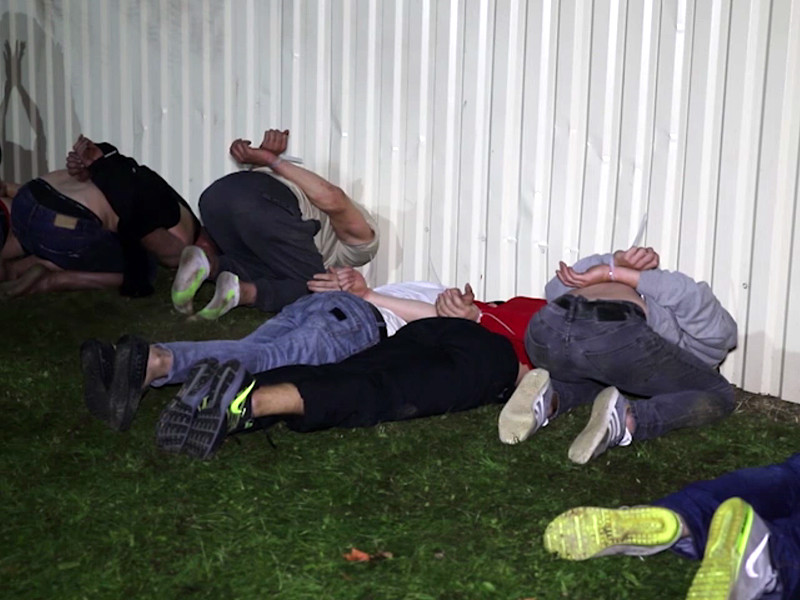 Missing on Monday evening in Belarus, the coordinators of the "Open Russia" Artem Vasenkov and Igor Rogov was beaten and detained in Minsk, stated in the motion. They have not been in touch, but the companions found them on the video state news Agency BelTA. The video is called "Arrest the instigators of the riots."
"Judging from the video, they were detained by the riot police. Our coordinators are in no way involved. They came to observe elections in Belarus", – declared in "Open Russia", commenting on the video.
On the record shows some Learned men beaten, with abrasions and bruises. They lay handcuffed on the ground and answered the questions of investigators with trembling voices and stuttering.
Two of them said that they came to Belarus to have a rest as tourists. One said that settled in the sanatorium "Zhuravushka". The third, which did not ask about nationality on camera talking about 12 convictions and called article of the criminal code.
One of the detainees can be seen Nazi tattoos, including a swastika. His face was covered in blood.
"We did not expect such provocations from the Minsk authorities, because blame Artem and Igor in promoting the riots is absolute nonsense, didn't think they would stoop to such a level. […] It is difficult now to hope for an adequate reaction of Belarus", – told the "Novaya Gazeta", coordinator of the Moscow branch of the "Open Russia" Tatyana Usmanova.
Members of the "Open Russia" has failed to submit a complaint to the Embassy of Belarus in Moscow. They also plan to appeal to international human rights organizations.
Earlier, some Russian media said that in Belarus lost their employees, who were supposed to cover the presidential elections. A number of the missing journalists, as it turned out, was arrested, they gradually expelled from Belarus. Employee "Medusa" Maxim Solopov and correspondent Znak.com Nikita Telizhenko has not yet been found.
August 10, the day after the election and the subsequent street protests, the President of Belarus Alexander Lukashenko said that the protests were provoked by the "puppeteers" from the Czech Republic, Poland and other countries. He noted in particular that there are "from Russia a certain influx of people".
At the end of July in Belarus was arrested 33 citizens of Russia. In Minsk they were called soldiers of the private military campaign "Wagner" and were accused of intending to destabilize the situation in Belarus before the election. In Moscow said that it was private security guards who through Minsk was flying to a third country and was being arbitrarily detained.
Political consultant and US citizen Vitaly Shklyarov, who arrived in the summer in Gomel to visit his mother, was arrested on charges of mobilisation of the protest electorate and the preparation of the riots. "Some people were detained with an American passport, married to American women, working in the state Department," – said on August 6 Alyaksandr Lukashenka.