World
Residents of the cities of Belarus are arranged in a chain of solidarity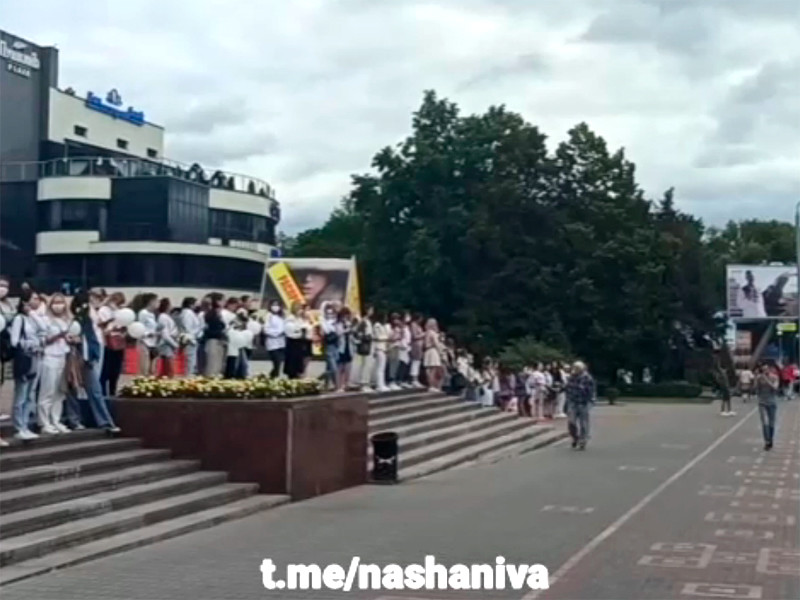 In different cities of Belarus, people began to take to the streets with flowers and stand in a live chain of solidarity against election fraud and violence against protesters. The first was an action of 250 women in white near the Kamarouski market in Minsk, reports "Interfax".
In social networks there was video and photos of "human chain" near the metro station "Pushkinskaya" in Minsk, near the place of death of the protester. In addition, witnesses reported the ranks of people in Uruchcha metro station "Kamennaya Gorka" and near the Central Department store.
According to "Nasha Niva", the women formed a human chain in front of the Executive Committee in Lida. In Grodno the action started near the bus station, and the building of the Executive Committee members of the "human chain" on your knees.
Chains are also located in Zhodino, Gomel, Brest, Slutsk, Bobruisk. In Mogilev, Grodno and Vitebsk and riot police detained dozens of girls who participated in the campaign, according to Tut.by. Then some of them were released.
Жители Белоруссии выстраиваются в «цепочки солидарности»https://t.co/uNtarUnHAh pic.twitter.com/acQAJV38nG

— SmolNarod.ru (@SmolNarod_ru) August 12, 2020
In Mogilev about 15 security officers in helmets approached the participants of the action. The girls then hid in nearby stores. Several policemen followed them but then went out without a civil. Over the radio came the command no one to hold. Girls one by one and in small groups were able to go.
In Belarus for three nights in a row are protests that are accompanied by clashes with police and mass arrests. To disperse the protesters, security forces used water cannons, rubber bullets, stun grenades. Hundreds of people were injured, and one of the protesters died.