DIY
Option mini stove enamelled teapot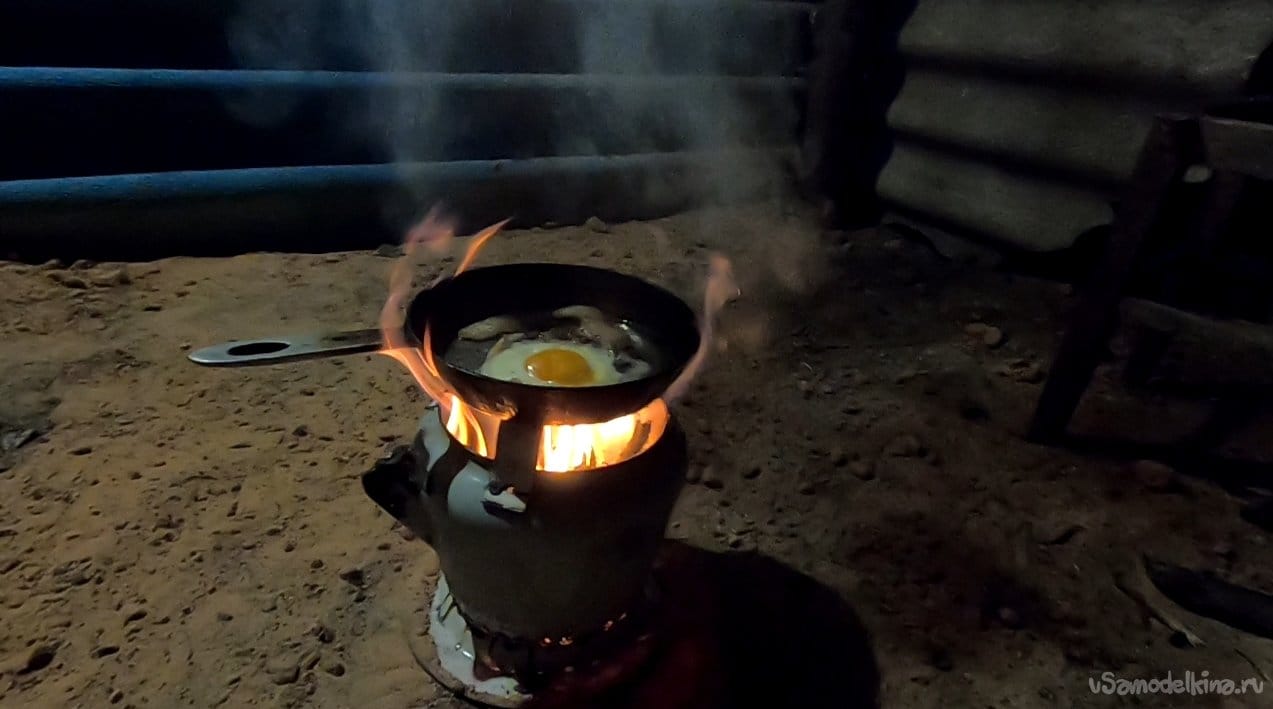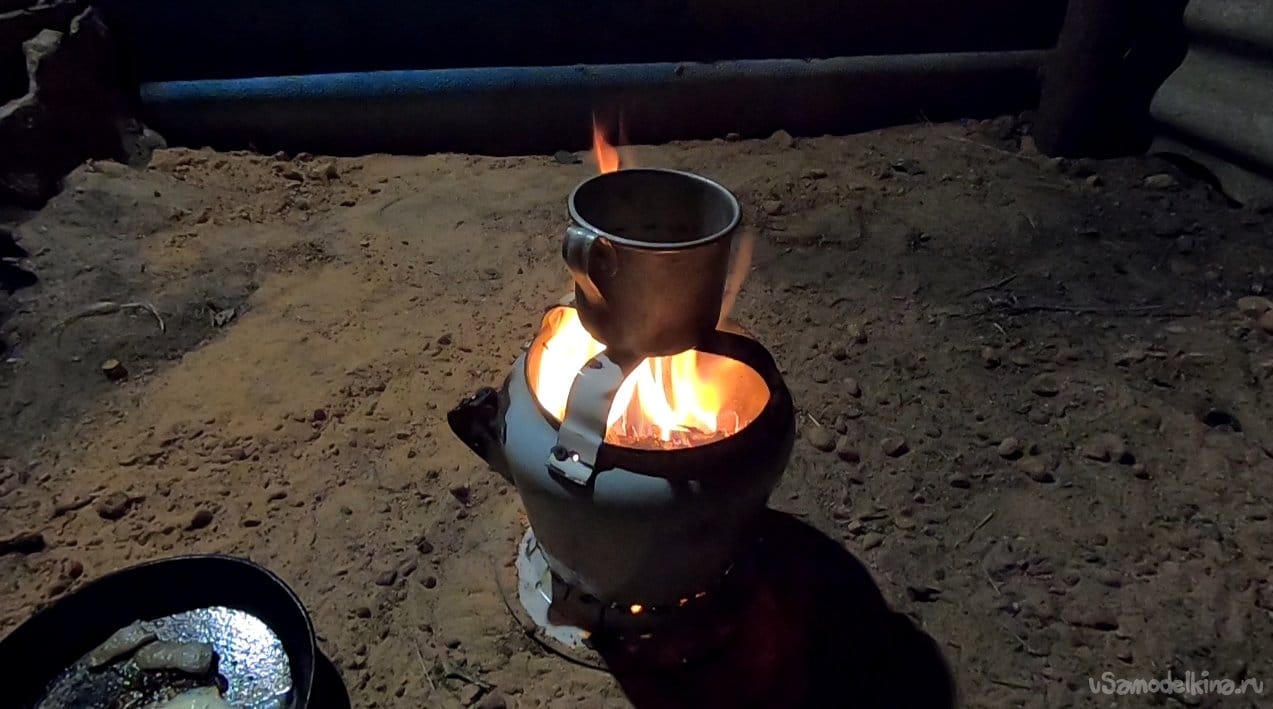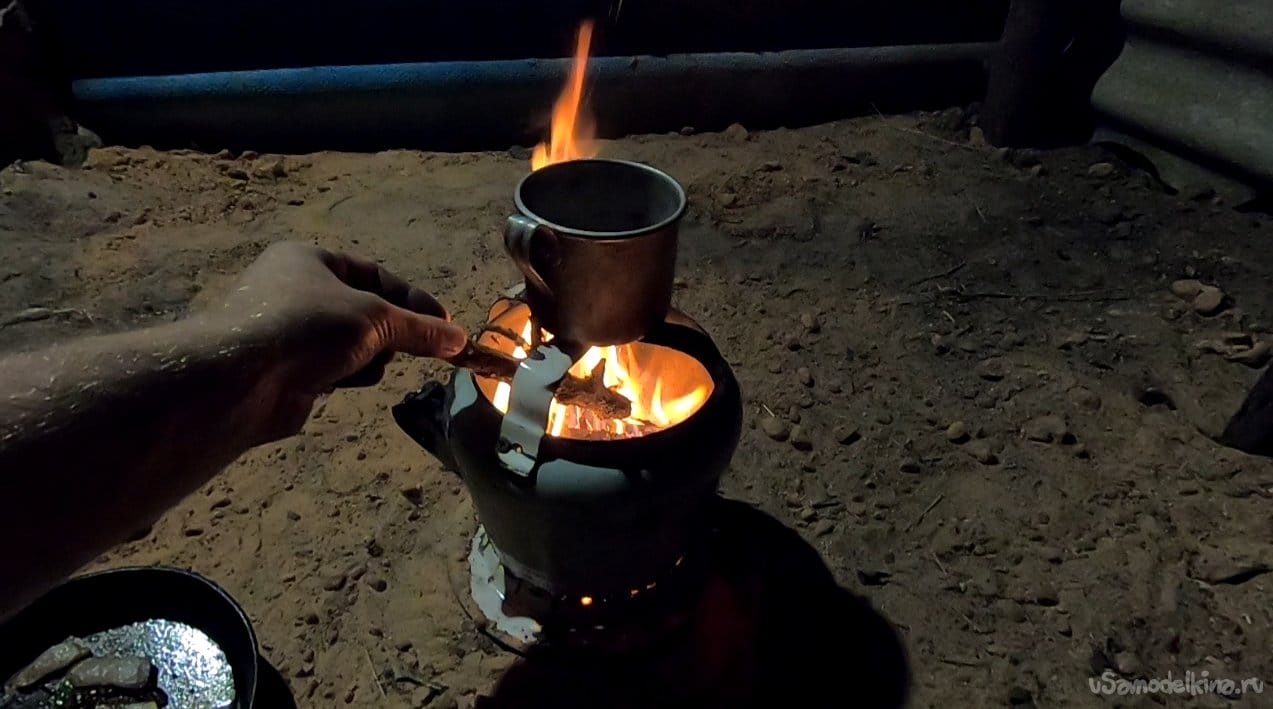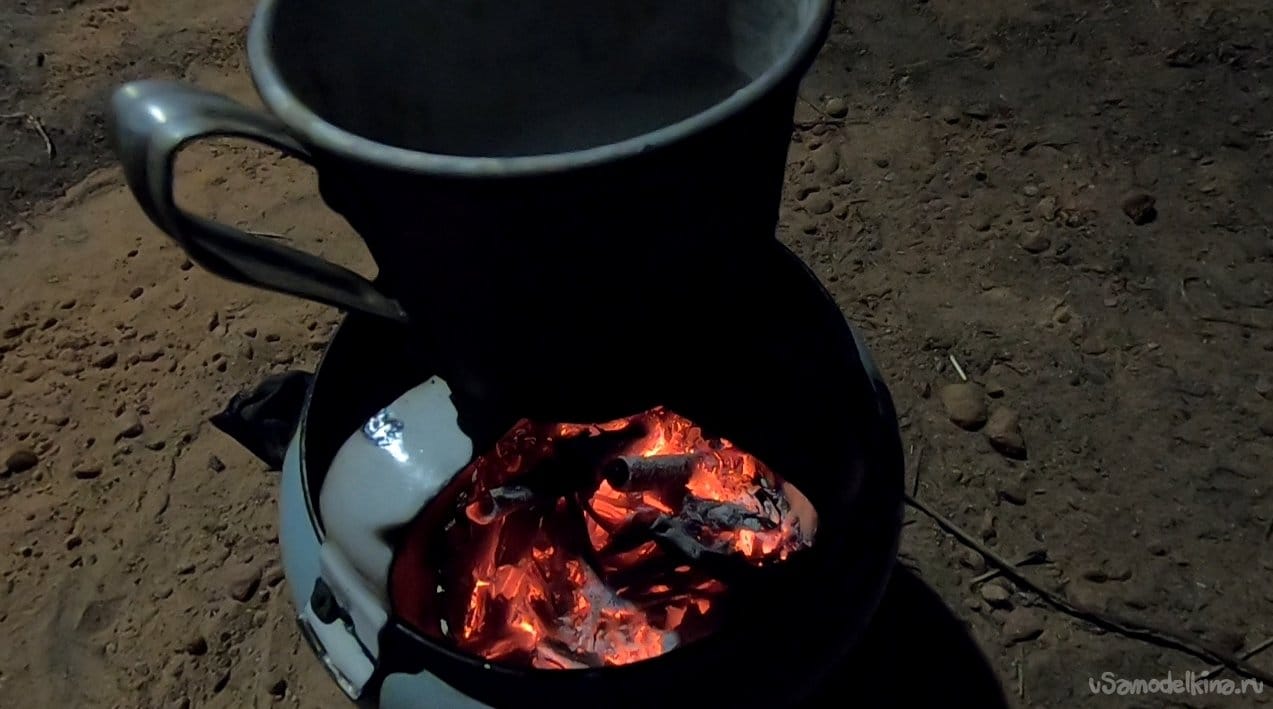 Here's another option for mini ovens from kettle, you can carry in the car, we often go with his wife into the forest, over the sand, for firewood, for mushrooms, just walk. Put this oven, sketched what is at hand, warm, beautiful, you can fry over the fire of the fat, warm the tea and so on.
This variant is more potent than previously described, though less aesthetic. Kettle there is already 3 liters, form suitable for furnace, made a cross, now there is an open flame. On a furnace you can easily make soup and not only. Going it's very simple, you can manage for half an hour or less.
Enamel the oven does not fly off when heated, this means that the steel for some time will serve.
List of materials:
old enamel kettle;
two old metal plates or bowls;
– screws for wood or metal.
List of tools:
– drill a screwdriver or a hammer with some punch, plus a screwdriver;
– Bulgarian.
Manufacturing process:
Step one. The base and holes
To the kettle was steady, screwed to the base metal plate with screws. Drilling no need screwdriver easily pushes even the screws for wood, steel soft.
Next, drill holes in the bottom and in a circle, do not forget to drill holes in the plate. The drill can be used on 7 mm, number and diameter will depend on maximum power and height of the flame, there are already choose for yourself, experiment. I drilled at 7, seemed to me a little and drilled some places up to 10 mm.
As for the screws, the ends cut off grinder or breaks off.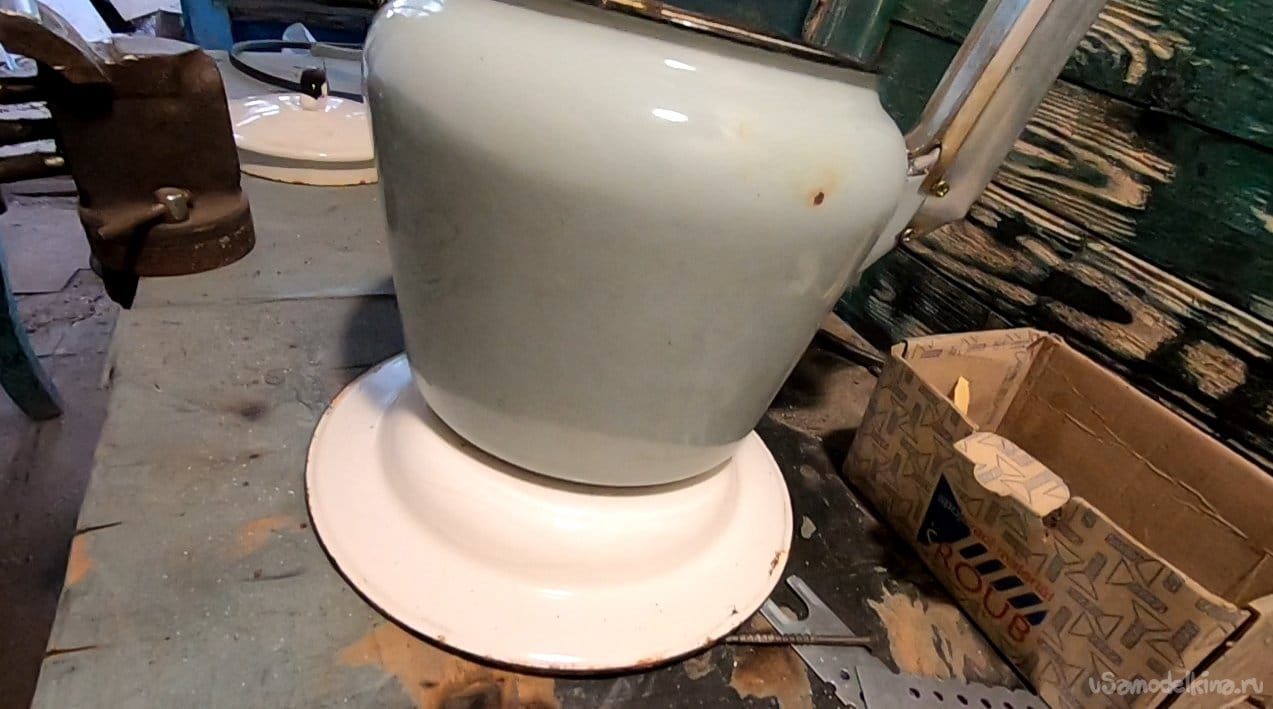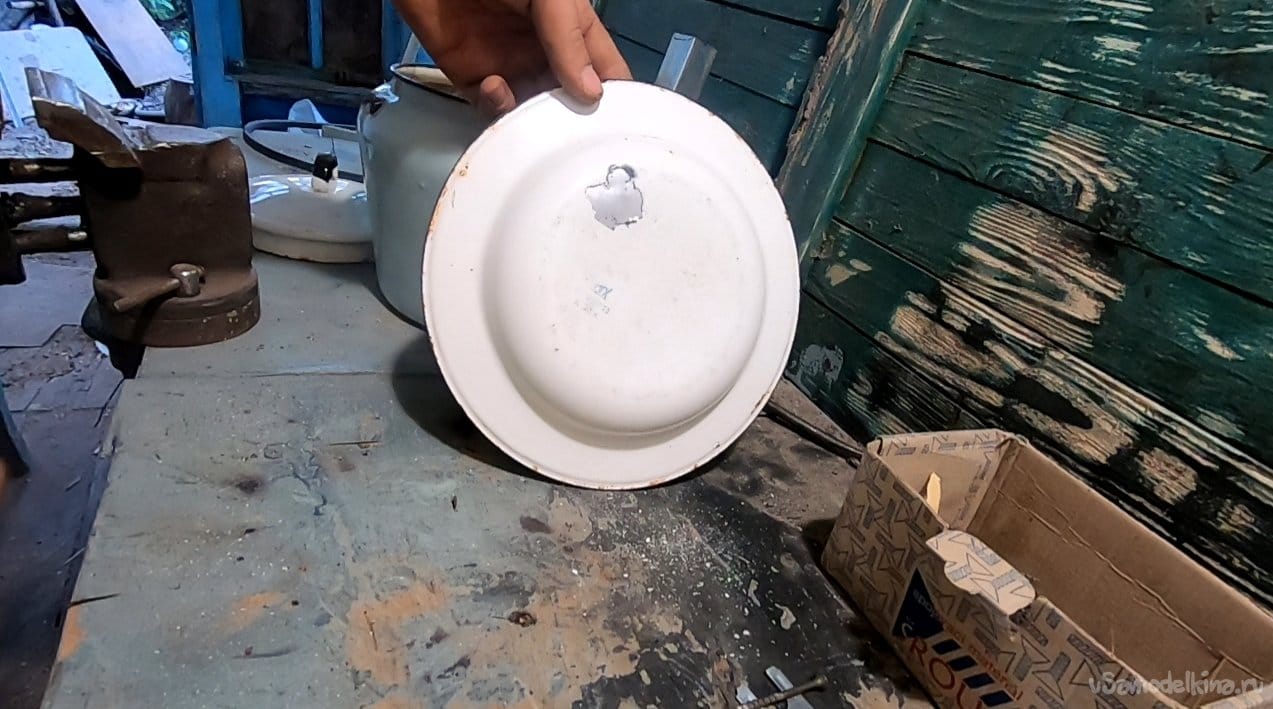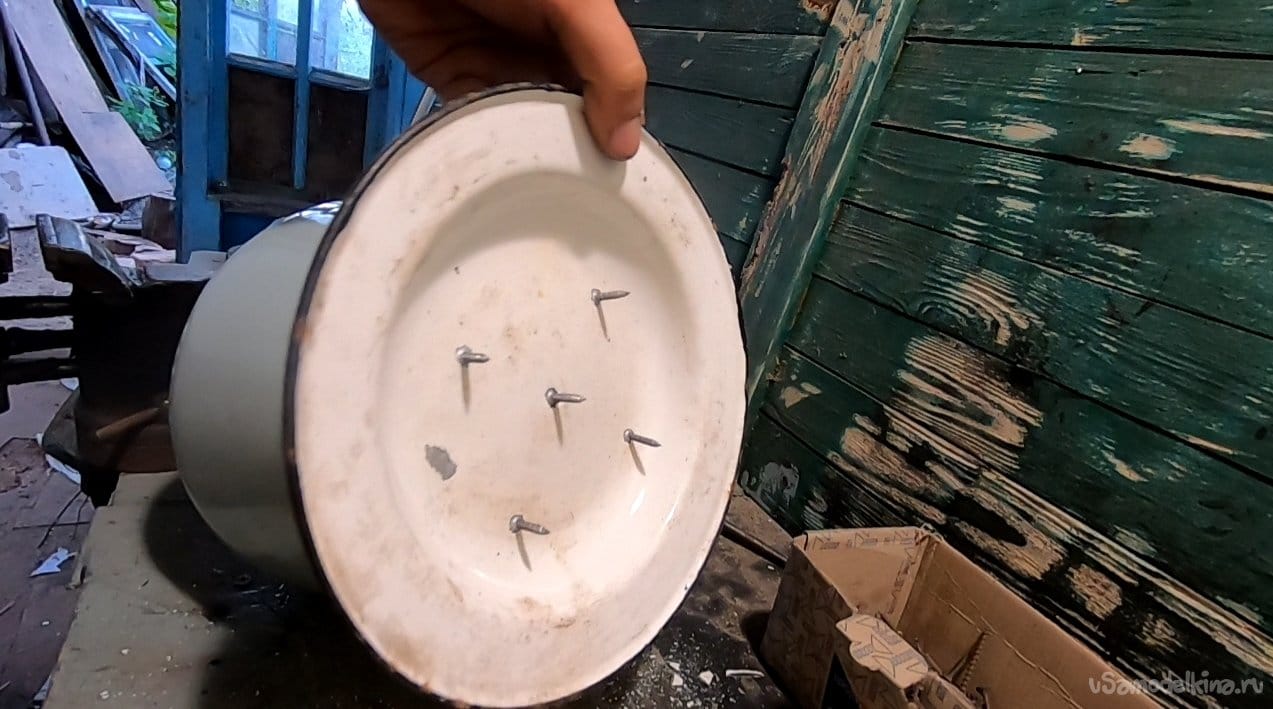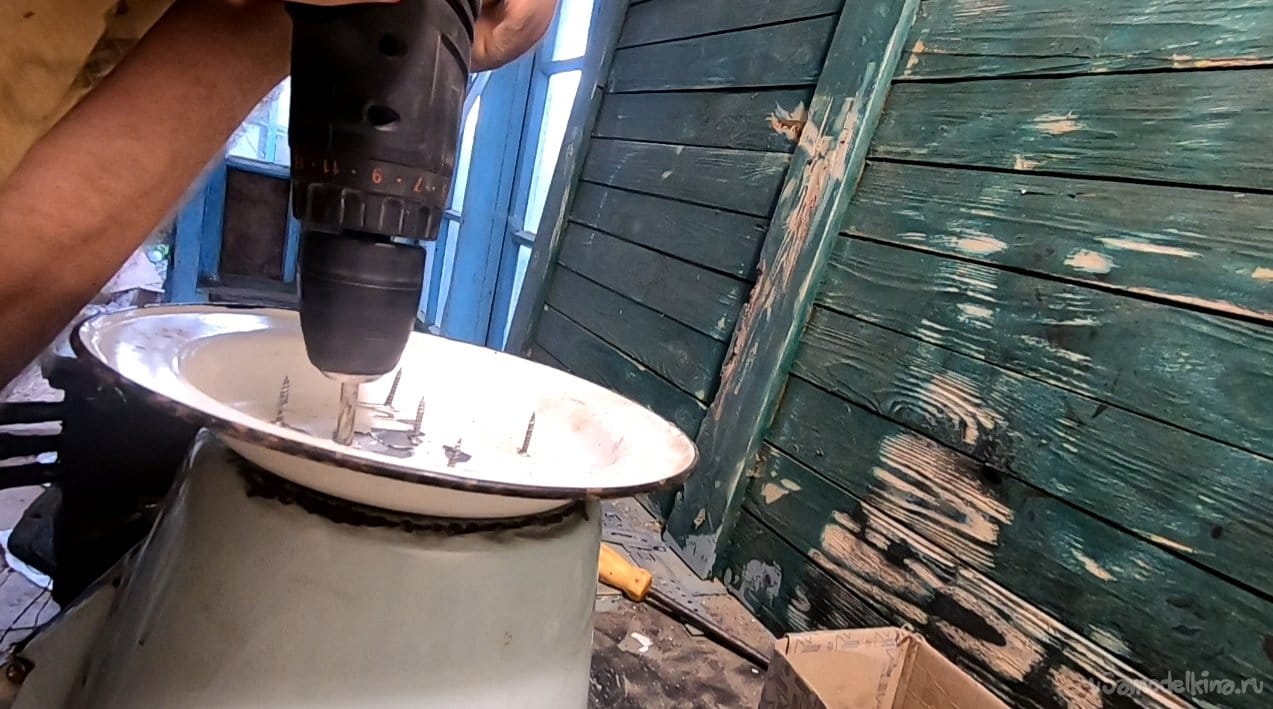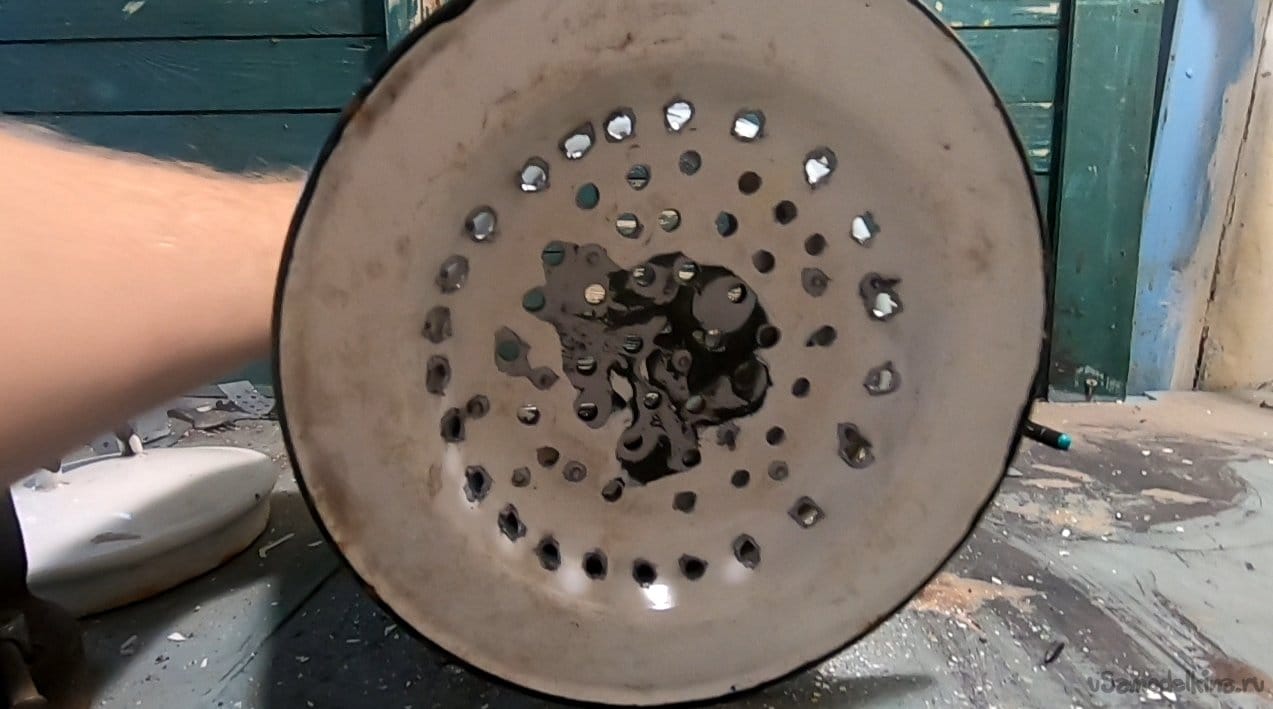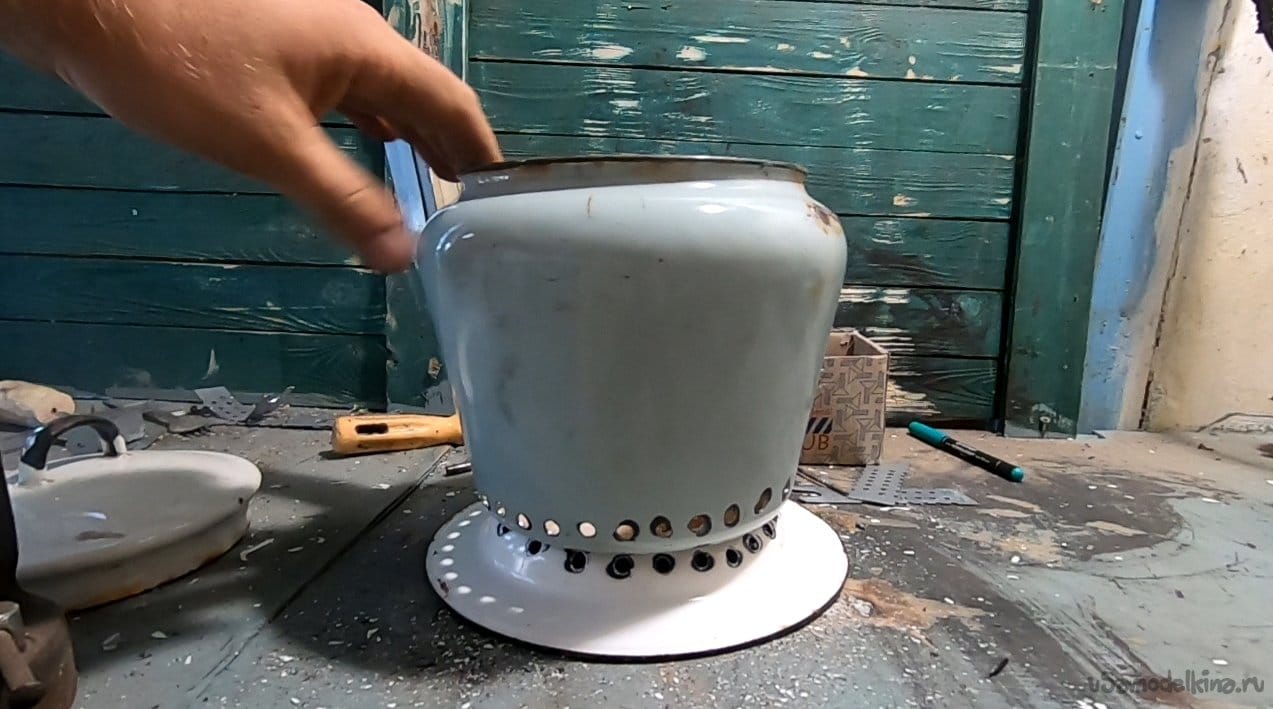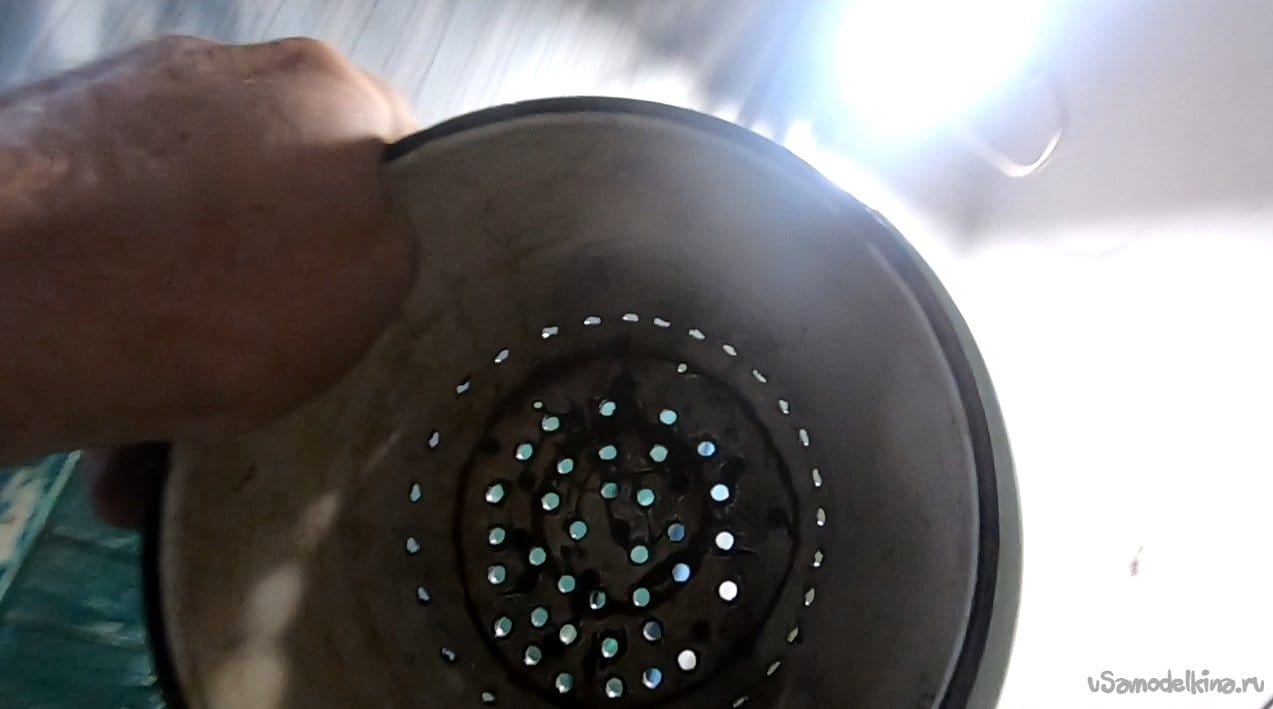 Step two. Krasavina
Without the cross, the oven will not work, nowhere to get gas, and new oxygen won't be able to do. And Yes, spout kettle for it does not fit, diameter too small, check.
The spider quickly made from the same metal plate. It went well in form, cut out and attach with screws.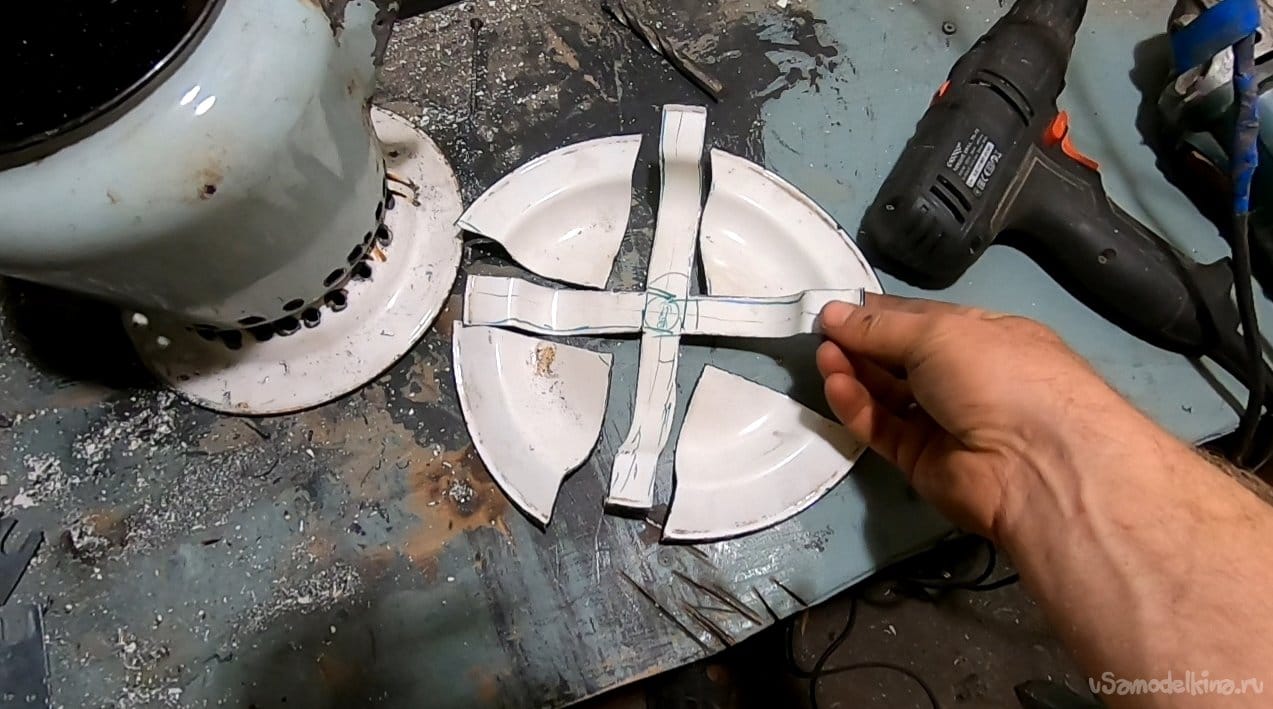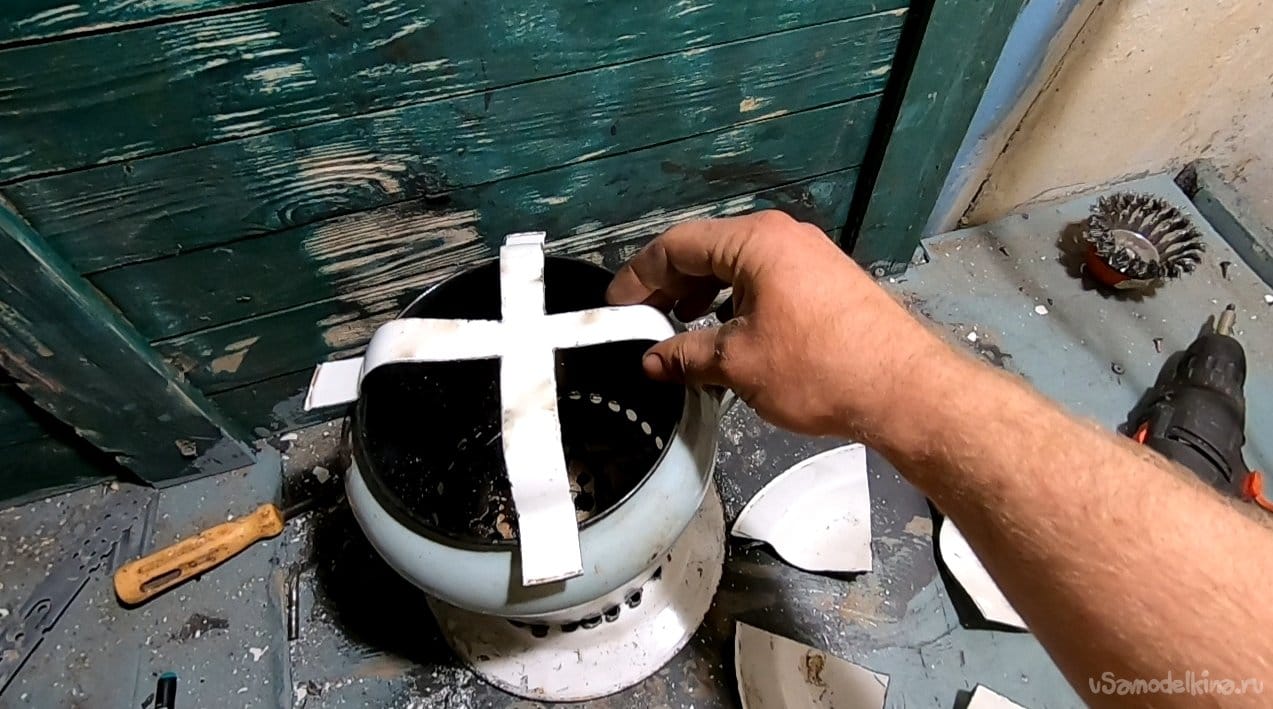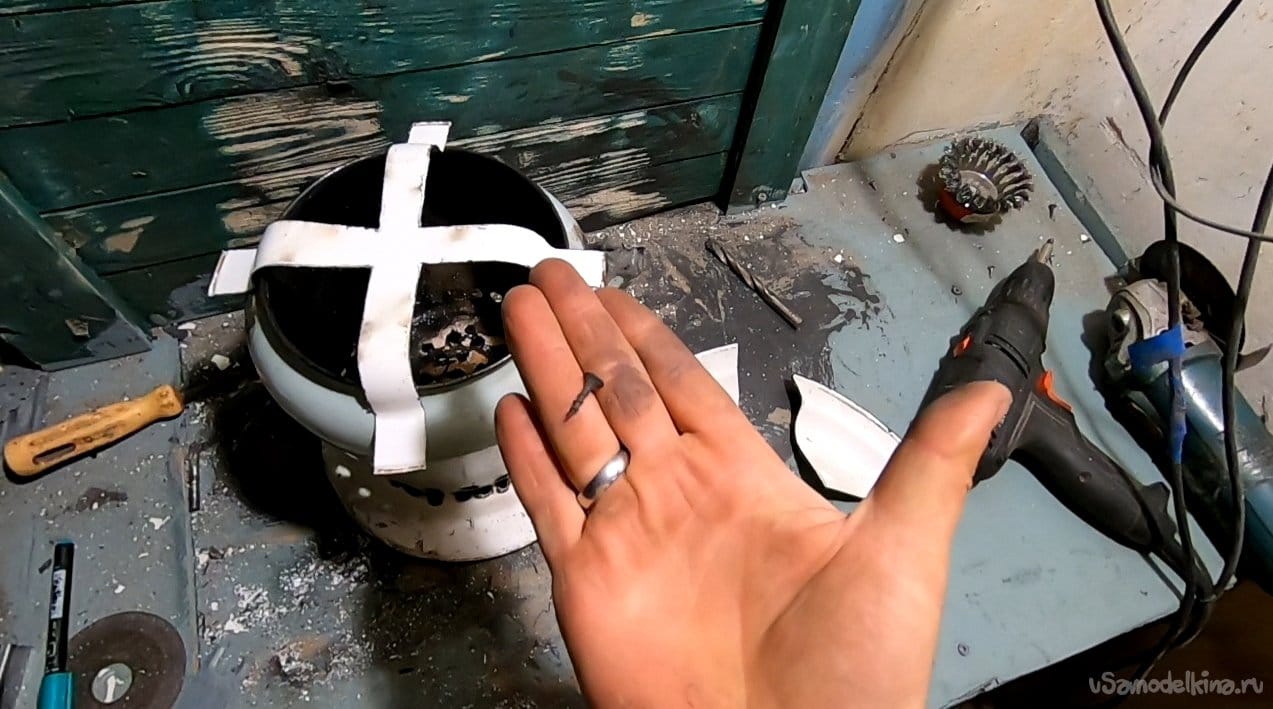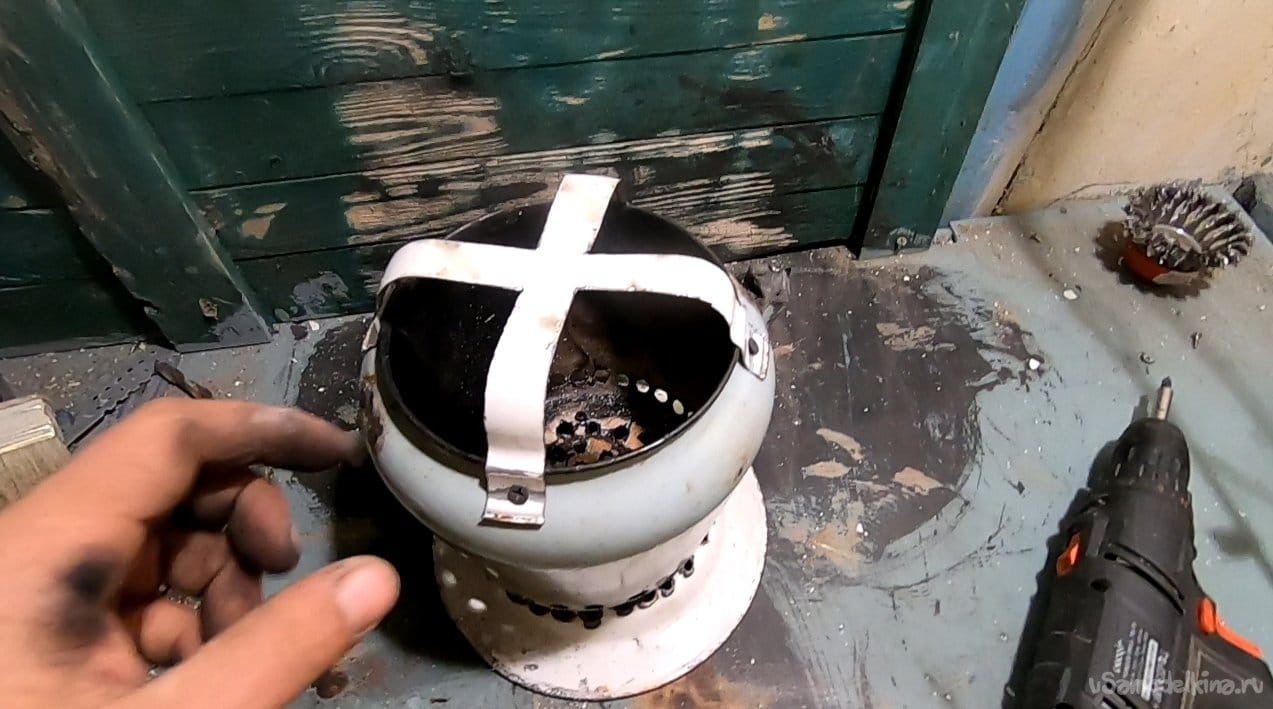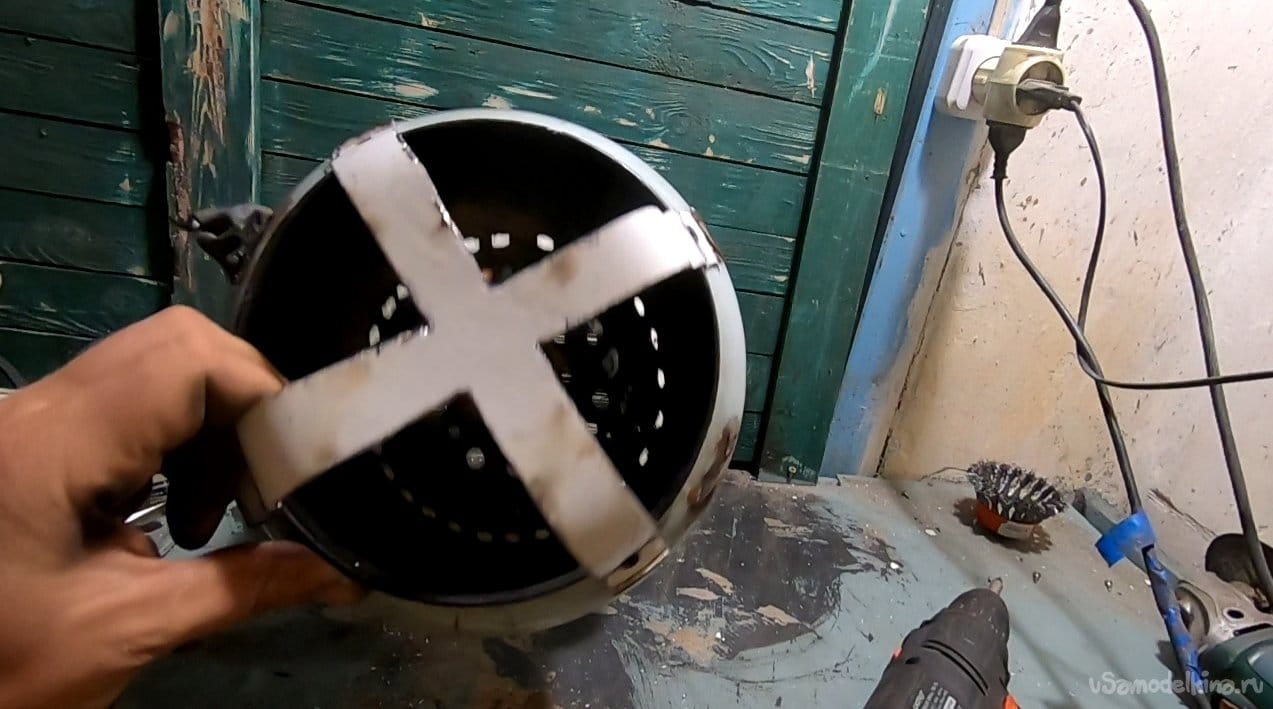 Step three. Test
Fueled by the grass or what is at hand, then toss the sticks. The firebox is large and sticks can be inserted so that stuck. Burns pretty badly, it's easy to put a small pan and something to cook. The small frying pan is heated less than a minute
That's all, if you have questions or additions, I will be glad to hear.