World
Trump fails to wash the head due to weak water pressure. Solve the problem of increasing the emissions of greenhouse gases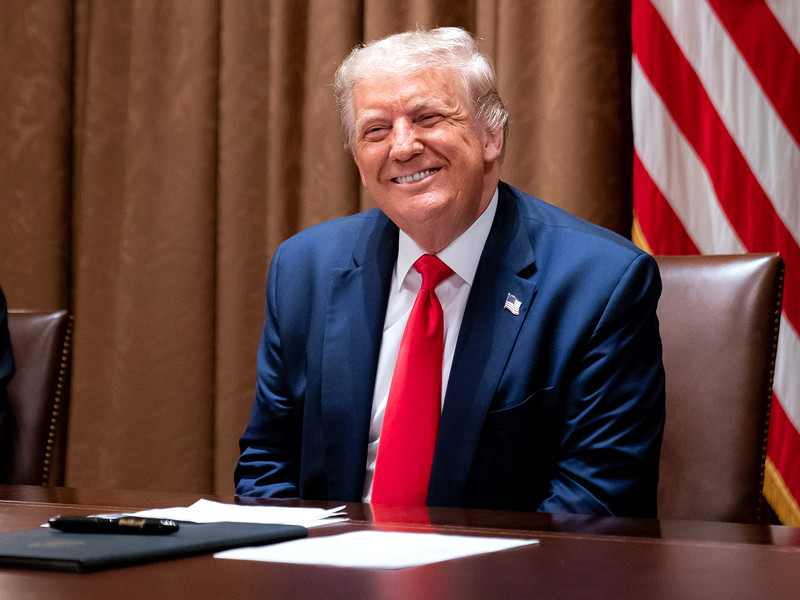 The US Department of energy has proposed to mitigate the limitation of water pressure in the shower, after complaints from President Donald trump on problems with the wash of his head, writes The Bell. Activists and environmentalists warn that this will lead to huge water consumption and increased greenhouse gas emissions.
The problem with shampooing Donald trump complained repeatedly. The last time a month ago, during a visit to Ohio for the production of Whirlpool, the largest manufacturer of household appliances in the United States.
"You turn on the shower and, if you're like me, you can't wash your beautiful hair properly", – said the head of state. According to him, due to literally "drip" from a faucet or watering can of water necessary to wash for 20 minutes longer.
The current rules were established under President George H. W. Bush in 1992: the water pressure in the shower, the showerhead may not exceed 2.5 gallons (9.5 l) per minute. The purpose of this restriction is Economics.
Under President Barack Obama, the authorities had to clarify what should be the shower pressure, is equipped with not one, but several heads. It was decided that in this case the same restriction applies to the entire structure.
Now the Ministry of energy proposes to apply a limit of 9.5 liters per minute for each shower head.
Executive Director of the public organization "Draft reporting standards for household appliances" Andrew Delaski, talked to Bloomberg, wondered why Trump's in the shower multiple heads. He also warned about the harm that the removal of restrictions may cause to the environment, as this will increase the emission of greenhouse gases into the atmosphere, as well as the consumption of water and electricity.