Technology
Instagram algorithm error promoted pro-Trump hashtags for Biden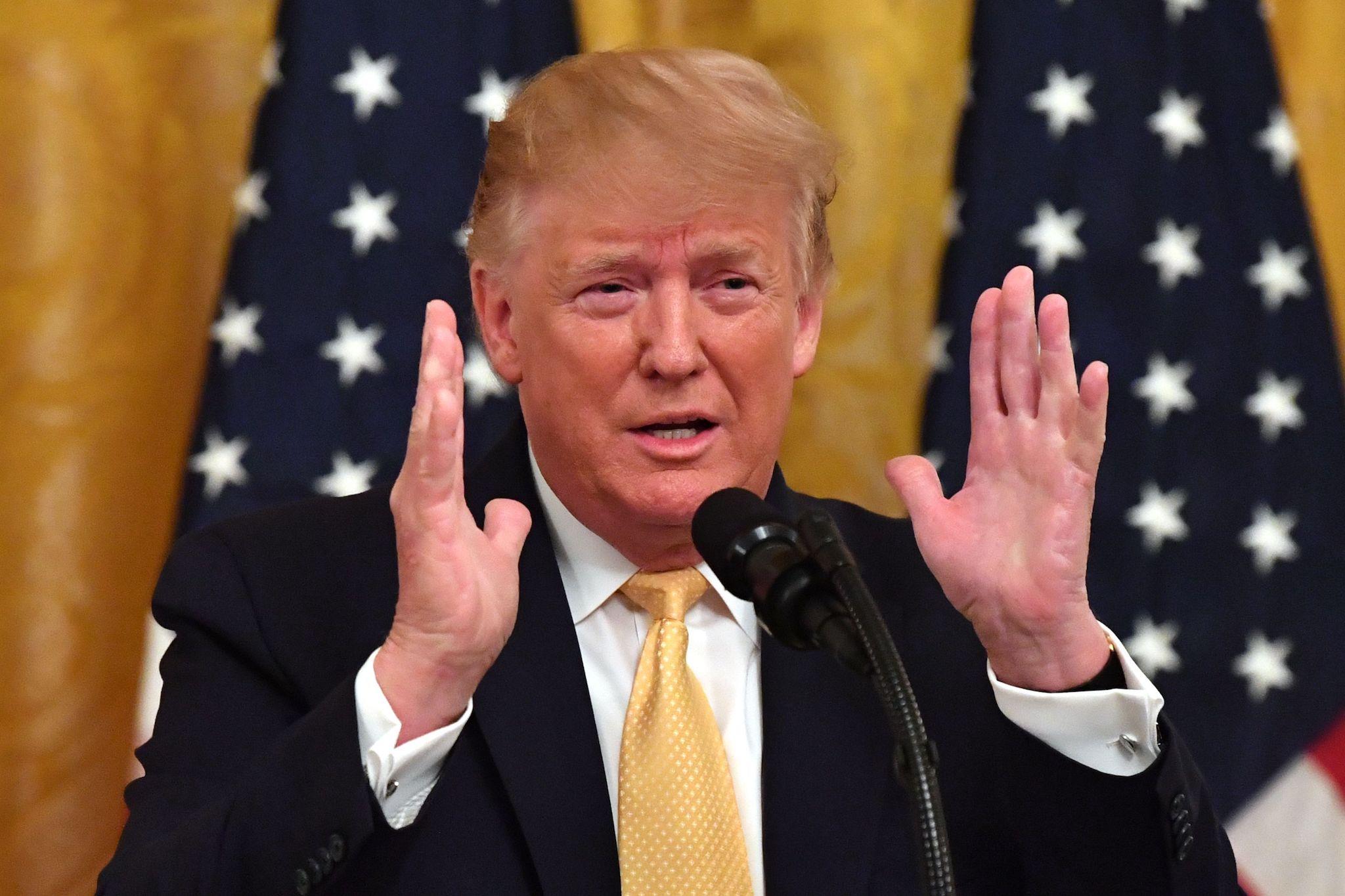 Instagram's algorithm suffered an error where the related hashtags for Democratic presidential candidate Joe Biden were either negative or in favour of president Donald Trump.
Mr Trump, meanwhile, suffered no negative consequences from the bug as hashtags about the president resulted in no related hashtags being recommended.
When a user searches Instagram for a hashtag, the platform automatically generates "related hashtags" directing the user to other, similar content.
Hashtags including "#donaldtrump", "#trump", "#trump2020", "#maga", "#draintheswamp" and "#keepamericagreat" did not direct users to other content.
But hashtags including "#joebiden", "ridinwithbiden", and "#nomalarkey" – the name of a Biden campaign bus tour – directed users to related content including "#joebidenpedophile", "#creepyjoebiden", and "#joebidenisaracist".
The study was carried out by the Tech Transparency Project which looked at 20 popular terms associated with the Trump and Biden campsigns, and shared its findings with Buzzfeed News.
In response to the investigation, an Instagram spokesperson told Buzzfeed that "a technical error caused a number of hashtags to not show related hashtags. We've disabled this feature while we investigate."
The spokesperson also pointed out that thousands of innocuous hashtags including "#artofdrinks" and "#menshair" had also been prevented from recommending related hashtags.
In a tweet following the publication of the report, Instagram insinuated that Buzzfeed was cherry-picking content in order to "fit a sensational narrative".
"This isn't about politics. Tens of thousands of hashtags were affected, and your story cherry-picked a handful of those thousands to fit a sensational narrative. The bug was also not partisan, as you note #democrats was impacted", the company tweeted to Buzzfeed reporter Ryan Mac.
The Tech Transparency Project found "no mention in Instagram's policy website, help centre or Facebook's hashtag guidance offering campaigns or brands the ability to turn off related hashtags".
"Beyond the Trump campaign, it appears to have been done on an ad hoc basis for some politicians, celebrities and Instagram executives," it also said.
While the bug does not appear to be intentional, and covered a wide variety of hashtags, it comes amid increasing scrutiny of Instagram and other platforms ahead of the November 2020 presidential election.
Facebook, the company which owns Instagram, has remained a point of contention with regards to election interference since the 2016 presidential election and the subsequent Cambridge Analytica scandal.
At the time, researchers broke Facebook's code of conduct to gather data about users, because said users did not provide content to share their data, and utilised that information to tip the election in favour of president Trump.
Instagram has also said that its algorithm has exhibited bias before, with CEO Adam Mosseri saying the company needs to look into how its "policies, tools, and processes impact black people".
The Tech Transparency Project states that Instagram is an "increasingly vital" tool used to reach young voters, citing research that describes how the majority of people aged 18 to 29 in the United States use Instagram – 67 percent – and of those 76 percent visit the site on a daily basis.
Facebook is also conscious of the platform's impact in elections. Last year, it introduced new rules for political advertisers on the platform that would force organisations to disclose details of who they are to prevent election interference.
A study from New York University found that Instagram would play he largest role of any social platform in 2020 disinformation campaigns, yet is "is one of the untold stories, or inadequately told stories, out of this whole thing", according to professor Paul Barrett who authored the research.
"All the attention focused on Facebook and Twitter. Instagram deserved more attention," Barrett told NBC News. He said that he would "absolutely expect Instagram to be a magnet for disinformation in 2020″.