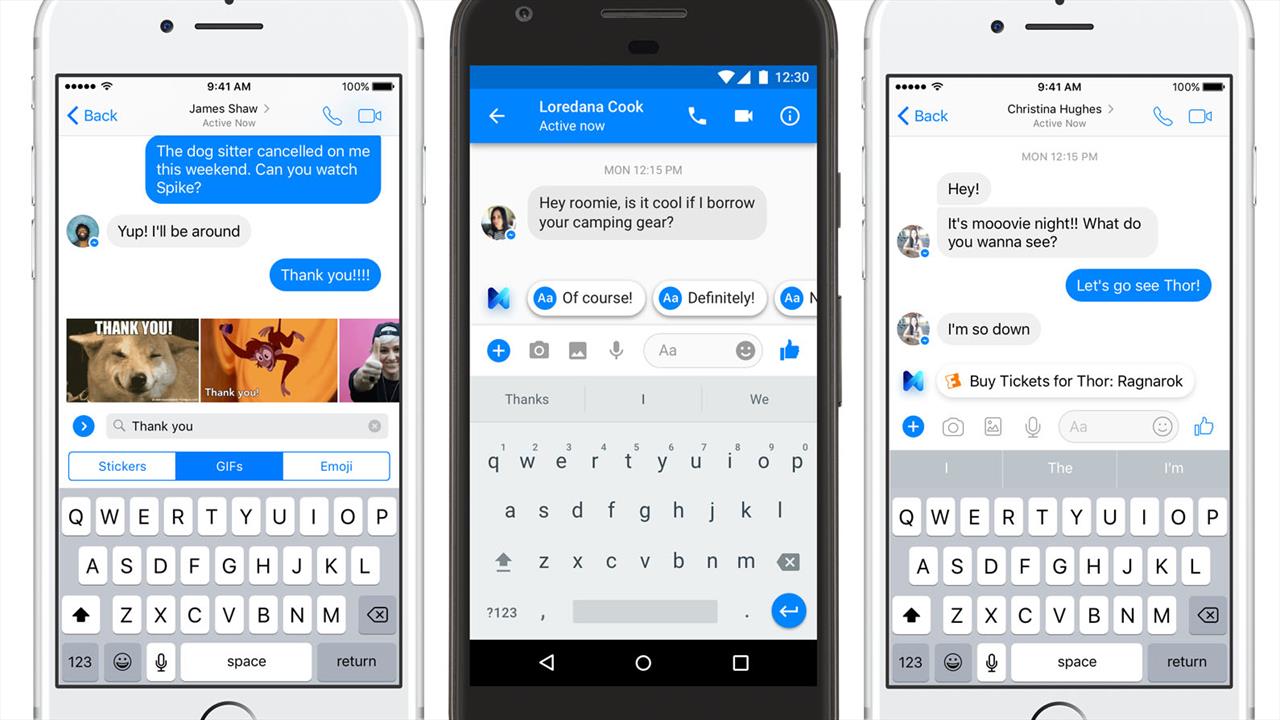 Facebook's Messenger AI assistant, M, has received three new suggestion features designed to make using Messenger more fun and simpler.
As noted by Engadget, US users of Messenger can now access M suggestions for GIFs, M suggestions for quick replies, and M suggestions for the Fandango chat extensions, which helps users find film showings.
The three new M suggestion features are currently available to Messenger users in the US only but it's likely Facebook will roll them out to other users across the world over the coming months.
Powered by ClickOnline.com