Society
Tanzanian albinos, whose bodies are worth more than gold
Photographer Eric Laforge documented the tragic history of Tanzanian children with albinism, whose flesh, according to the witches to bring good luck. The country is preparing for presidential elections, and attacks may become more frequent — the people cheer for their candidates.
Laforge called for the institution managed by the charity organization Under the Same Sun. There is guarded round the clock live-albinos. They are released to the street only when accompanied by guards.
"In Tanzania, albinos body weight in gold. Wizards use their body parts — noses, genitals, tongues, fingers and ears — to prepare potions that supposedly bring happiness," says Laforge.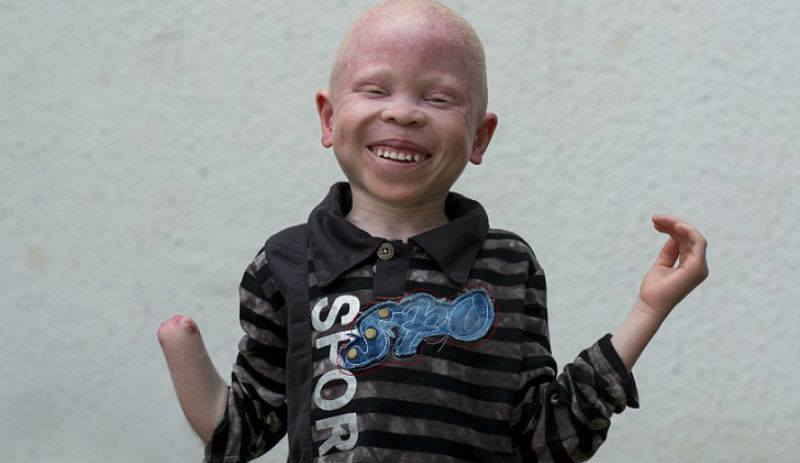 Photo: Eric Lafforgue / REX Shutterstock
In 2000, there were 76 murders of albinos, though in fact they happened much more. President Jakaya Kikwete has called the attack "disgusting" and "a great shame for the country." The limb of an albino is from 500 to 75 thousand dollars — and this in a country where the average monthly salary of less than $ 40.
The photographer talked with the children. 14-year-old Emmanuel Festo survived the brutal attack with a machete. He chopped off the arm at the elbow and cut off the fingers on his other hand. He lost four teeth and injured his tongue.
Despite the injury, Emmanuelle likes to draw. He wants to be Prime Minister — to "serve their country".
Girl of Kabul, Ngarangi also suffered from the attack. In 12 years her hand was cut off while she slept next to his mother. She dreams of becoming a lawyer and to protect the other albinos.