Sports
David Capel was a gifted, determined cricketer and true gentleman | Vic Marks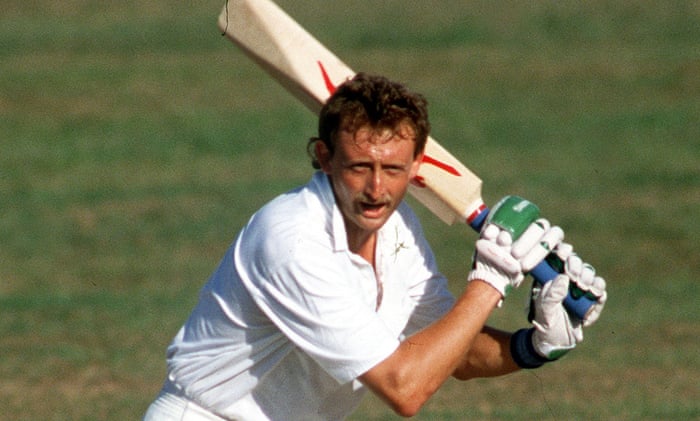 Northamptonshire CCC has not had a more dedicated servant than David Capel, who died at the age of 57 on Wednesday after a long illness. He was employed by the club for more than 32 years, first as an all-round cricketer, who would become good enough to play 15 Tests and 23 ODIs for England, and then in a coaching capacity, where he went on to be the club's head coach.
He played in an era when Northamptonshire were one of the strongest sides on the circuit, which is highlighted by his six appearances in Lord's finals, once a key pinnacle in a non-international cricketer's career. Capel was one of the quieter members of a gifted team that included Wayne "Ned" Larkins, Geoff Cook and Allan Lamb, who spoke of Capel on Wednesday as "a true gentleman on and off the pitch".
Capel would not compete at the bar with the senior men in the side but he was a keen competitor on the field, who was always quietly eager to learn his trade. He was a serious cricketer in every sense. His batting was orthodox and pleasing on the eye and he was capable of swinging the ball at a lively rather than terrifying pace. After starting his County Championship career in 1981, when Geoffrey Boycott became his first victim, Capel was ever‑present and invaluable, balancing the Northamptonshire side as good all-rounders do.
Soon he would join the ill-fated and long list of cricketers who were dubbed as Ian Botham's potential successor; among them were Phillip DeFreitas, Derek Pringle, Ian Greig and, in 1987, Capel. He had his moments in Test cricket even though his final record is modest; he was hardly playing in a vintage era when it was easy to thrive; this meant that he only experienced a solitary Test victory, albeit a staggering one, against West Indies in Jamaica in 1990.
In fact in his first Test for England, at Headingley against Pakistan, he played alongside Botham and he did rather better than his new colleagues. He came to the crease at 30 for five and delivered a fighting 53 in the first innings against Imran Khan and Wasim Akram and there was an obdurate 28 in the second; his total of 81 runs in the match was significant given that England only mustered 335 in total in a game lost by an innings and 18 runs. Capel was the sort of cricketer who battled to the bitter end.
Later that year, in what Wisden describes as a "squalid and joyless series", Capel rescued England's first innings in Karachi from the depths of 85 for six to be the last man dismissed for 98, after over six hours at the crease. He would never touch such heights again as a batsman for England, while his bowling was useful rather than penetrating. But he was always eager to have the ball in his hand even on the flattest of surfaces overseas. Moreover, he does have the distinction of dismissing Viv Richards three times in Test cricket, though he was not the sort of person to boast about that. His final Test was in Antigua in 1990 after another tough tour and Northamptonshire folk had good reason to be proud of the first cricketer born in the county to play for England in 77 years.
After his retirement as a player Capel became an utterly conscientious coach at the county's centre of excellence before replacing Kepler Wessels in the top position in 2006. Subsequently he was assistant coach with the England women's side and also briefly in charge of Bangladesh's women's team.
My memory is of a gifted, fiercely determined all-rounder on the field and a decent, soft-spoken man off it who was always eager to talk cricket, initially eager to improve his own game and then equally committed to enhancing those under his care.
Just a few months ago Capel was inducted into Northamptonshire's Hall of Fame alongside players such as Frank Tyson, Colin Milburn, David Steele, Bishan Bedi and Lamb. And after so many years of service there is no doubt that he belonged there. Tom Harrison, the England and Wales Cricket Board chief executive, played alongside Capel briefly and described him yesterday as "a complex and private man on the surface, a kind and gentle one to those who knew him well".