Society
In England nineteenth century, divorce was expensive. Therefore, wives sold at auction
Now just try to infringe on woman rights — feminists instantly horns pooblomayut But in the old days things were different. After marriage ladies, in fact, became the property of their husbands. And they were doing whatever they please. In England, for example, when wives were tired, they could simply sell them. And it's not about the deep middle Ages, and of the XVIII-XIX centuries.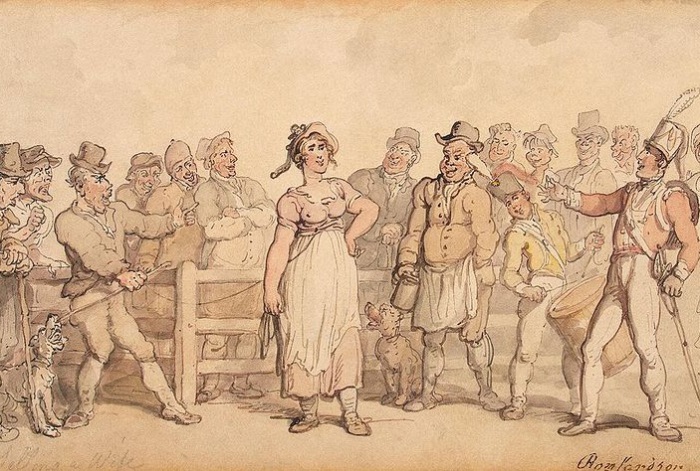 The procedure was designed on the principle of auction. The husband brought the wife into the square, holding the leash, the woman climbed on stage and began the auction. The lady went to the one who proposed the highest price. Such an event in paints described in the novel by Thomas hardy "the Mayor of Casterbridge", written in 1886. The main character sells his wife, then the pangs of conscience drive him to the grave.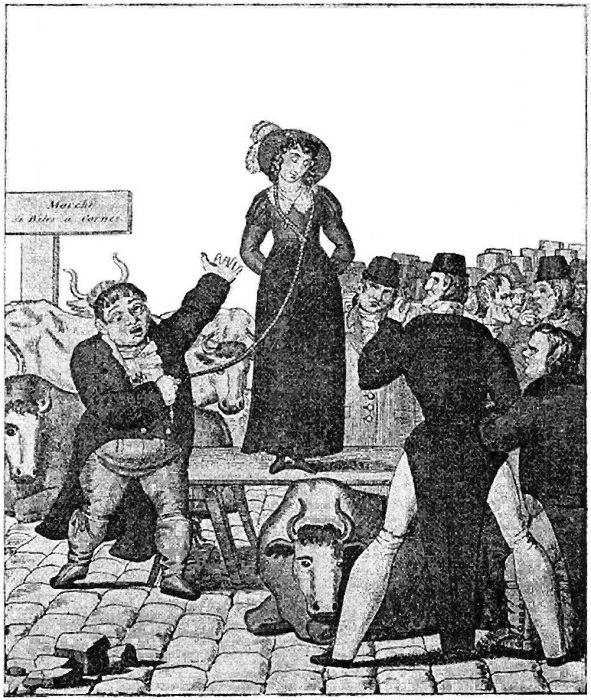 French engraving of 1820, about the sale of wives in England.
One of the earliest registered sales took place in 1733 year, as it is known due to the fact that Newspapers actively covered such events. A Samuel Whitehouse auctioned his faithful Mary Whitehouse for one pound sterling. The buyer, Mr. Griffiths, had to "take a woman with all its shortcomings."
Another wife was put on sale with a starting price of one penny. It is not surprising that single farmers almost came to blows, wanting to get it. In the end, we agreed for five shillings and six pence.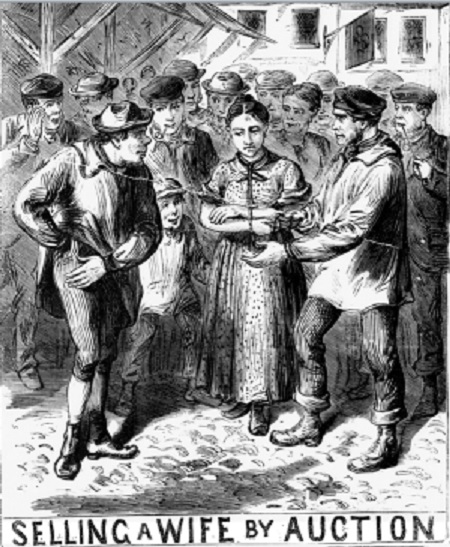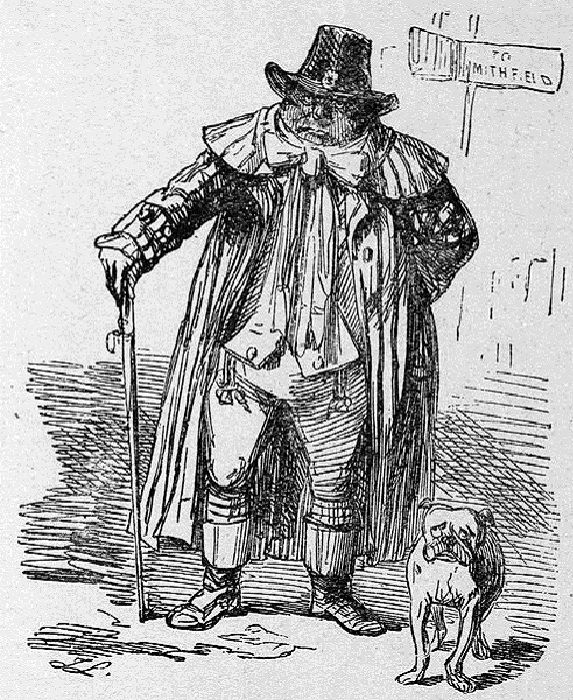 English nobleman, heading to Smithfield market with the aim of becoming a bachelor and at the same time make a little money.
In most cases, the sale of wives was done by mutual consent. Usually the wife bought her own lover for a nominal fee. It often happened that after trading all three went to a nearby tavern to celebrate a deal. In 1830, in Manchester, there was a funny episode. The man started trading, but then stopped them, deciding to leave it as is. This wife whipped his cheeks with her apron and exclaimed, "I must be sold, I want change!"
Like it? Want to be aware of updates? Subscribe to our page in Facebook and a channel in the Telegram.