Technology
Apple September 2020 event: Everything announced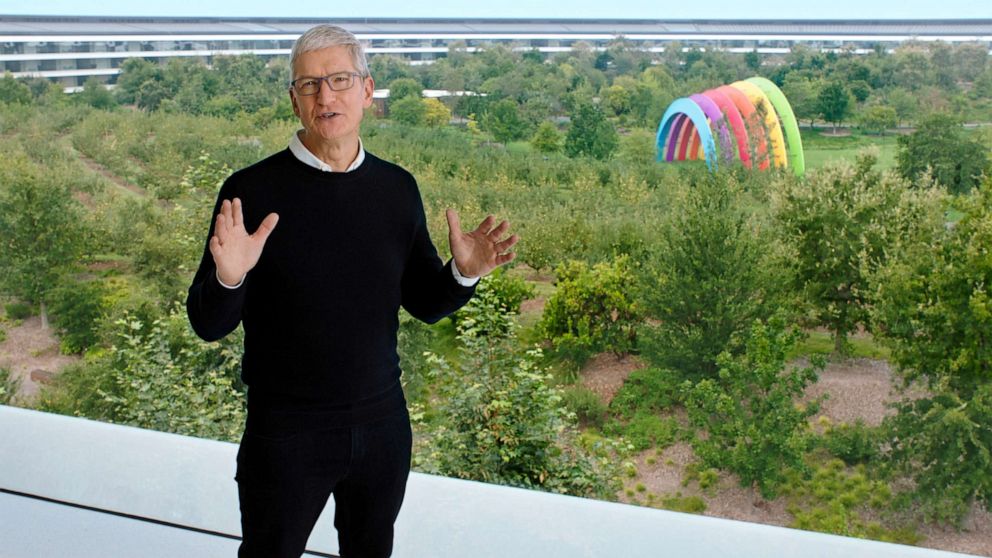 This is a Digital Trends story.
Apple's annual device showoff is here, ready to tease drooling gadget lovers with the latest toys in Apple's arsenal. Unfortunately, a new iPhone doesn't appear to be on the menu, but viewers can taste what's coming for devices like the Apple Watch.
We're expecting to see a series of other new products as well, especially given the fact that the Apple Watch is said to offer relatively minor updates. We may even get official releases of Apple's latest software, including iOS 14, iPadOS 14, and macOS Big Sur.
With the event now underway, we're keeping this post live and updated as things are announced. In other words, make sure to check back as the event happens to keep up to date with everything that is announced.
Here's everything we've seen at the event so far.
This is a developing story. Please check back for updates.
Apple Watch Series 6
Perhaps the star of the show, at least so far, is the Apple Watch Series 6. The Apple Watch Series 6 offers a similar design to previous-generation Apple Watch models, but adds a few new colors — including a navy blue that may match the rumored color of the upcoming iPhone 12, and a Product Red model.
Perhaps more important, of course, is what's under the hood. The Apple Watch Series 6 adds a sensor to track blood oxygen saturation — which can help the Watch track information about breathing and heart rate.
The device also features a new processor — called the S6 chip. The new chip is said to be 20% faster than the Series 5 chip, and the Series 5 chip was already more than fast enough for everything the Apple Watch was used for. The processor is also fast enough to handle an always-on altimeter, for tracking elevation and for the new blood oxygen monitor.
Other features include an always-on display that's 2.5 times brighter than the Series 5, along with a series of new watch faces. Also, the new device supports the "Family Setup" process, which allows users to set up a device for a family member without that family member needing an iPhone. And, there are a number of new watch bands, including the "Solo Loop," which is an uninterrupted expandable band that simply slips onto the wrist.
The Apple Watch Series 6 starts at $399, and is available now for pre-order, with full availability on Sept. 18.
Apple Watch SE
As rumored, Apple also announced the budget-priced Apple Watch SE. The new device has the same overall design of the Apple Watch Series 6, supports features like Family Setup and Fall Detection, and has the already-powerful last-generation S5 processor. The best thing about the Apple Watch SE, of course, is that it starts at $279 — meaning that it's more affordable than ever to get a latest-generation Apple Watch model. That said, if you want an even more affordable Apple Watch, the Apple Watch Series 3 is still available for $199.
Apple Fitness+
Apple has been rumored to be working on a fitness service, and the company took the wraps off of that service at the event too. The new service is called Apple Fitness+, and it integrates with the Apple Watch workout app to offer guided workouts, while still showing information like heart rate, time, and so on. Apple Fitness+ is available for the iPhone, iPad, and Apple TV — and when you start the video, it'll automatically start the corresponding workout on your Apple Watch. It'll even highlight data during segments like particularly challenging intervals. Data captured from the Watch is then shown in a summary for the workout. Workouts include yoga, cycling, core, cool downs, and so on. The service is now available, and comes at $9.99 per month, or $79.99 per year. If you buy a new Apple Watch, you'll get three months of Fitness+ for free.
To be announced
iPad
Unfortunately, the device will likely keep its current design, with a home button and relatively large bezels — though considering how high-power it is, and how much you get for the price, that shouldn't be a huge issue for most.
The device will likely get a performance boost. According to leaks, the entry-level iPad will offer an A12 chip. That's not a current-generation processor, but it's still relatively powerful, and it's a step up from the A10 that's currently available in the entry-level iPad. Exact pricing is yet to be determined, but Kuo says that Apple will keep the price of the entry-level iPad down.
iPad Air
Perhaps even more exciting than a refresh to the entry-level iPad is the expected refresh of the iPad Air. The iPad Air may be the first non-Pro model iPad to get an edge-to-edge design, according to current rumors. The device will likely also get a spec bump compared to the current-generation model, and it may get compatibility with some accessories like the second-generation Apple Pencil.
It's entirely possible that a new iPad Air will be held until another event in October. Considering how much hardware Apple is rumored to be releasing, the company may split the announcements into two events, as it has done in previous years.
Apple One Subscription
Apple may also finally launch the rumored bundle of its services, called Apple One. The bundle is said to come in a few different tiers, and will offer Apple Music, Apple TV+, iCloud Drive, and more — all in one monthly payment.
AirTags
Apple is also working on a device to rival Tile Bluetooth trackers. Set to be called AirTags, the devices are said to integrate with Apple's Find My app, and may even offer an AR feature that allows users to find their devices in a 3D space through the camera. Pricing for AirTags is yet to be revealed, but if they're affordable, or bundled with other Apple devices, they could turn out to be very useful.
AirPods Studio
The AirPods line of headphones has been wildly popular for Apple, and the company is expected to capitalize on that with new models. Perhaps the most important is a new over-ear model of headphones, which will likely offer noise-cancellation and cost $350. It will rival the likes of the new Sony WH-1000XM4 headphones and the Bose Headphones 700.
When it comes to features, the AirPods Studio headphones will offer tight integration with other Apple devices, as well as the new automatic device switching that was shown off at the Worldwide Developers Conference for the current headphones. The headphones may also offer sensors in the earcups and in the neckband, allowing for automatic pausing and playing when you take them off.
As far as the design of the headphones go, they may offer replaceable earcups and a replaceable headband, which would help create a market of third-party accessories, and allow users to switch to difference accessories for things like working out.
HomePod Mini
Even the HomePod may get a refresh in 2020. The original HomePod still offers excellent sound quality, classy design, and a number of smart features — but to truly compete in the smart speaker market, Apple will need to launch a lower-cost, smaller HomePod. The so-called HomePod Mini will have Siri built into it, and while it likely won't sound quite as good as the current-generation HomePod, it should still offer decent audio quality for music listening.
Unfortunately, the HomePod Mini probably won't be competitive in terms of pricing with the likes of the Google Nest Mini and Amazon Echo Dot, but it should still cost a whole lot less than the HomePod, which was $350 at launch (and got a weak reception because of it).
iPhone 12
Usually, the iPhone is the main release at Apple's September event. This time around, however, things may be a little different. Apple is instead expected to hold the new iPhone 12 for an event later in the year, possibly in October.
This is a developing story. Please check back for updates.
Digital Trends is a technology news website that publishes reviews and guides about technology and consumer electronics.