Animals
How to create a unique guitar? Want $ 500, 1200 colored pencils, enthusiasm and time
"Our hands not for boredom!" Probably Blake Bells is one of those people that took the phrase into service. After seeing numerous crafts out of colored pencils on the network, he decided to do something similar, but much more powerful. A little reflection, he took up the manufacture of electric guitars. The result see for yourself!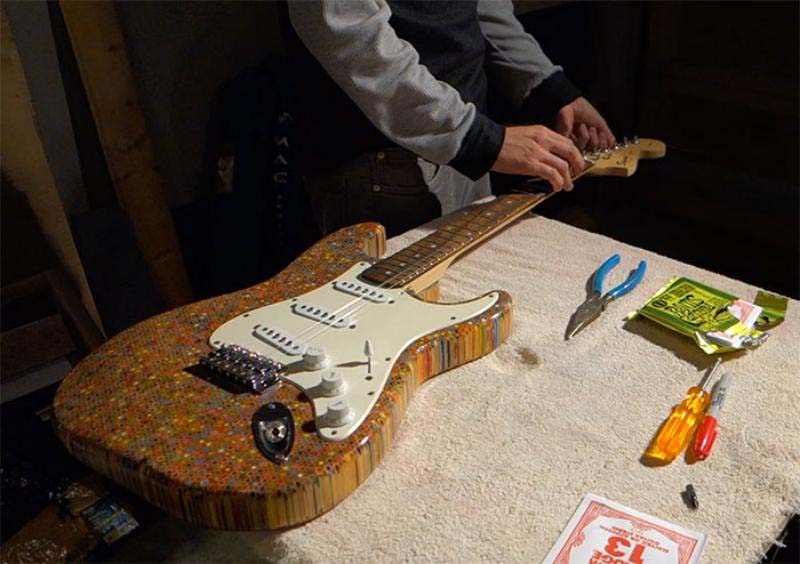 His unusual musical instrument the guy was created about a month, working every day for 2-4 hours. As for the expensive part, on all about all it took him $ 500 (about 33 thousand). This amount also included the equipment and some supplies, which he was not.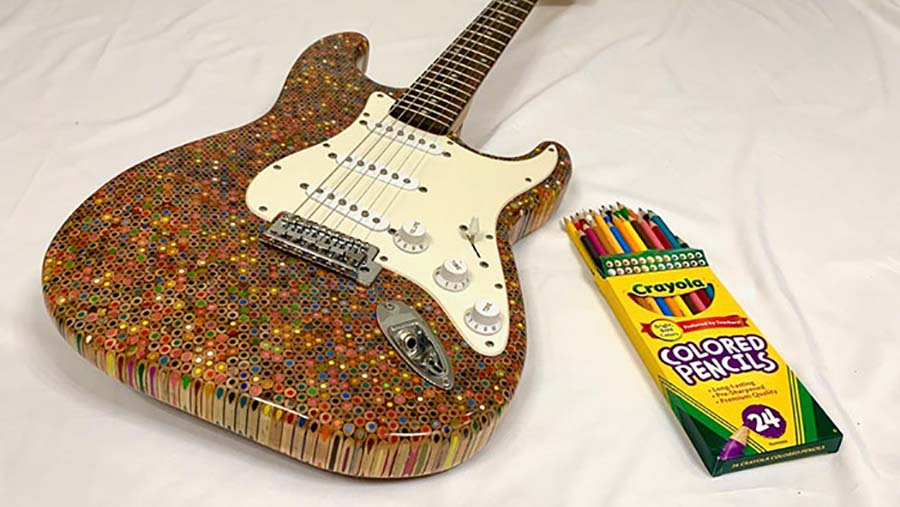 "I saw that many people online did the bowls of colored pencils, and I thought it was really cool. But I wanted to do something more than a bowl of something that I could use and get after work much more fun — said Berls, I play the guitar, so I thought it would be a cool project. I decided to create an electric guitar in the style of the Fender Stratocaster… It was the first guitar that I ever did."
"Surprisingly it was not as difficult as I imagined, he continued. The only real difficulty in this case was connected not with the guitar, and with what's going on with a colored pencil. Namely the fact that the color of the colored pencil smear during grinding with sandpaper with a high grit and it looked awful. So I had to figure out how to achieve good color of wood/stud no scribbles".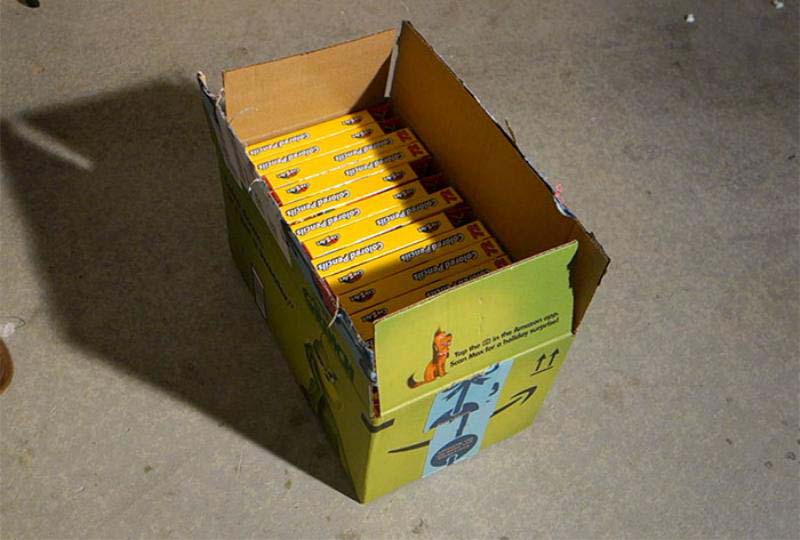 "It's 1200 pencils. I bought the cheapest of those was able to find on Amazon".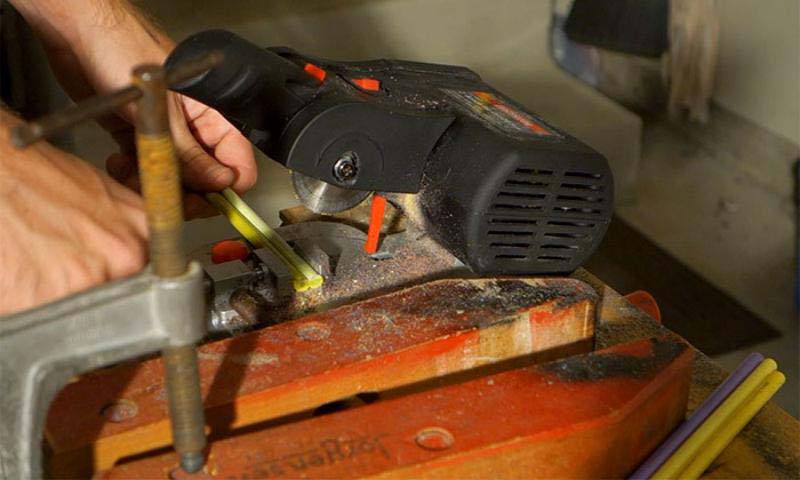 Saw was also the guy from the honey, he needed it for cutting pencils into two parts.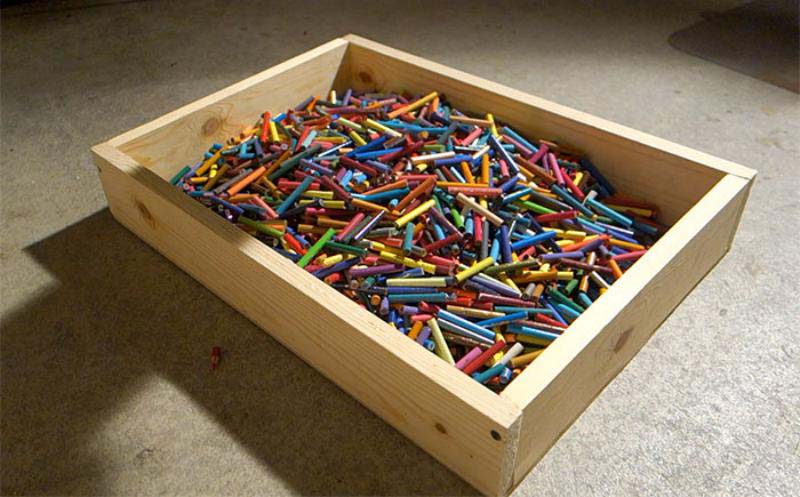 It is the sawing as he admits, was the most tedious part of the project.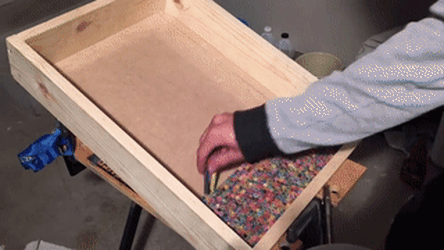 Laying the halves.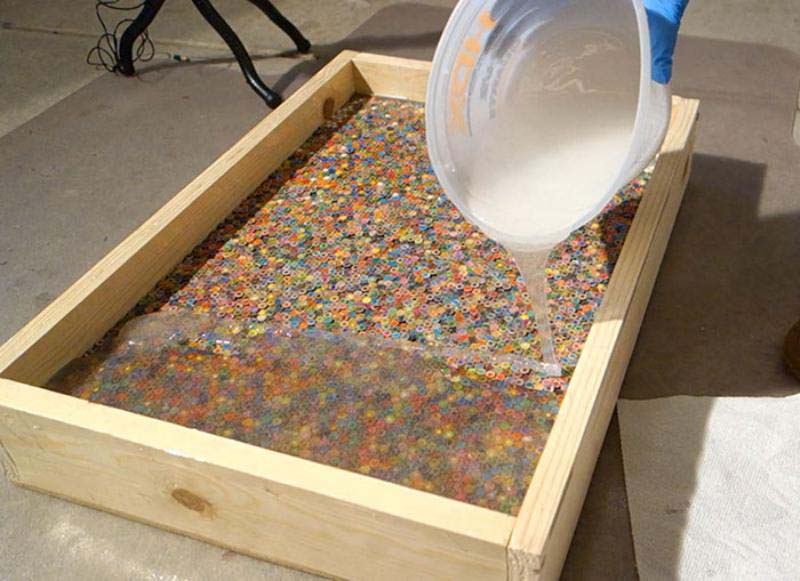 And this Berls pours pencils epoxy resin.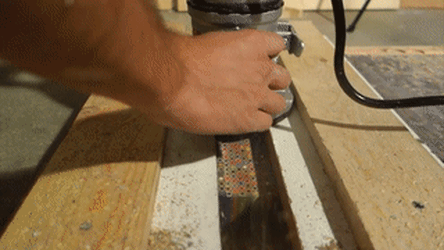 The removal of about 1/8 inch (3.2 mm approx.) and the creation of the pencil plate with a flat surface.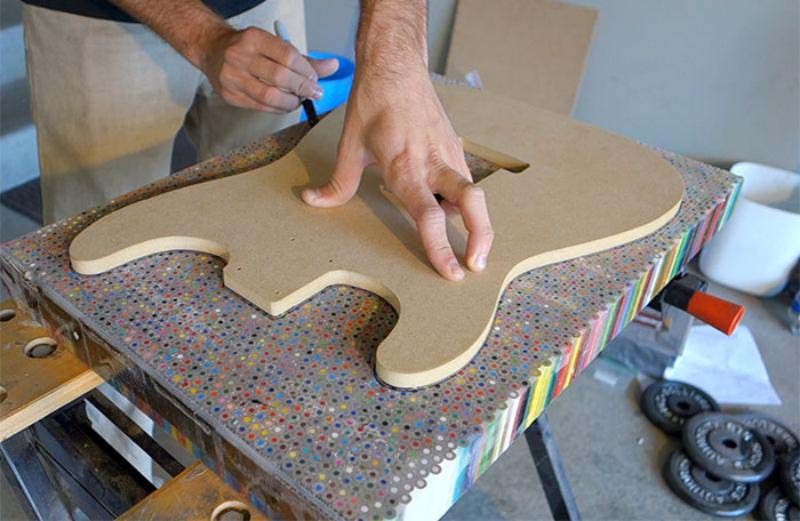 The delineation of the pattern.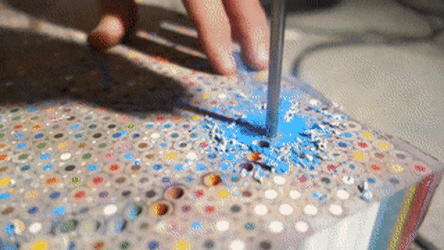 "The combination of epoxy resin/pencils was too thick for cutting with a jigsaw, even with the help of diamond disc. Because of this I had to drill rods of pencils to facilitate the work of the jigsaw".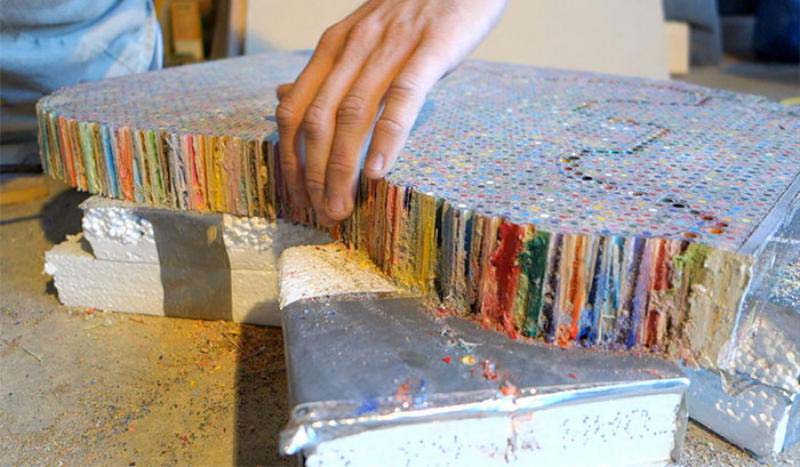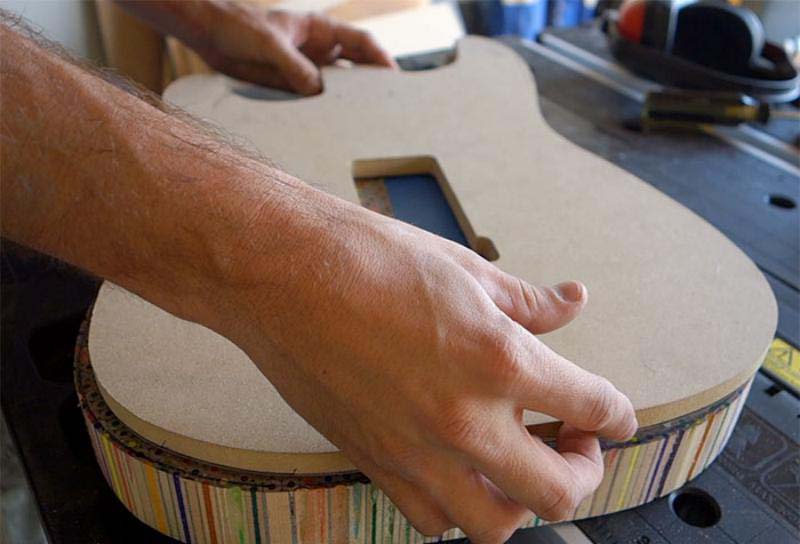 Gluing template with the help of superglue and duct tape.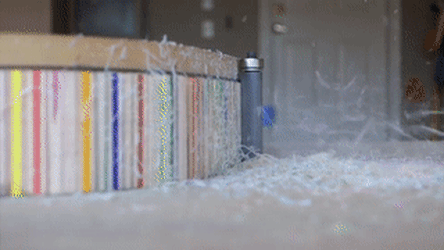 So passed treatment side faces of the future of the electric guitar.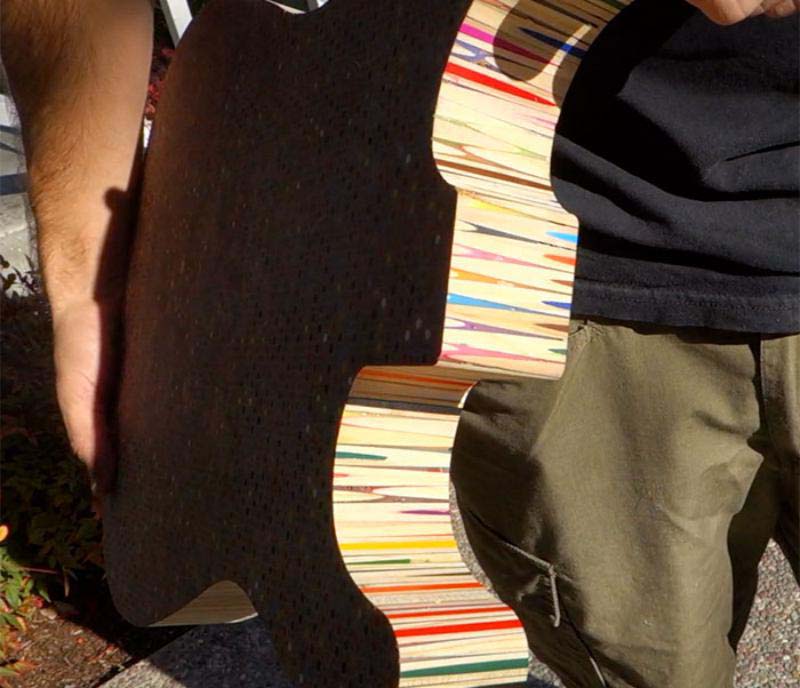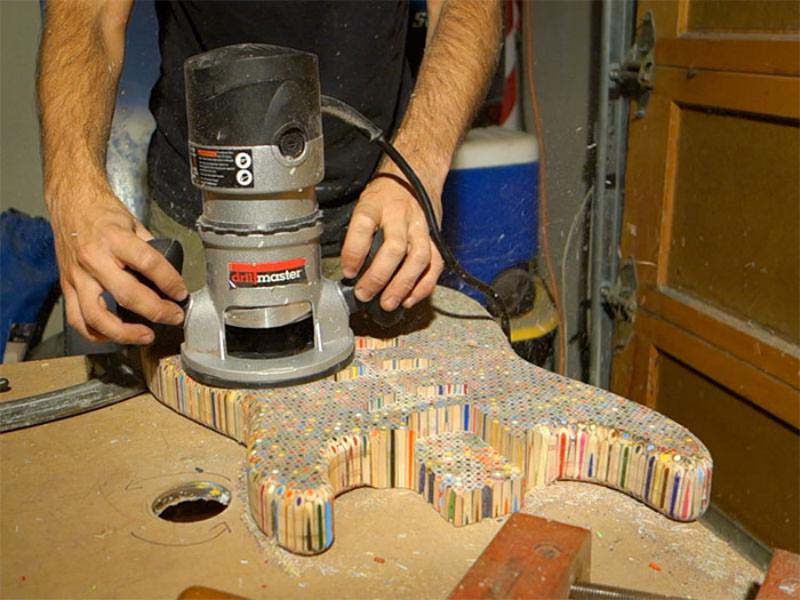 The cavity milling.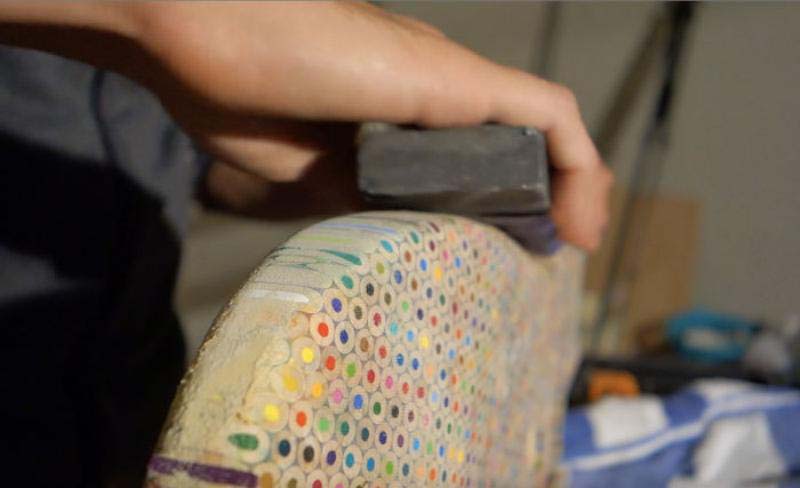 Grinding.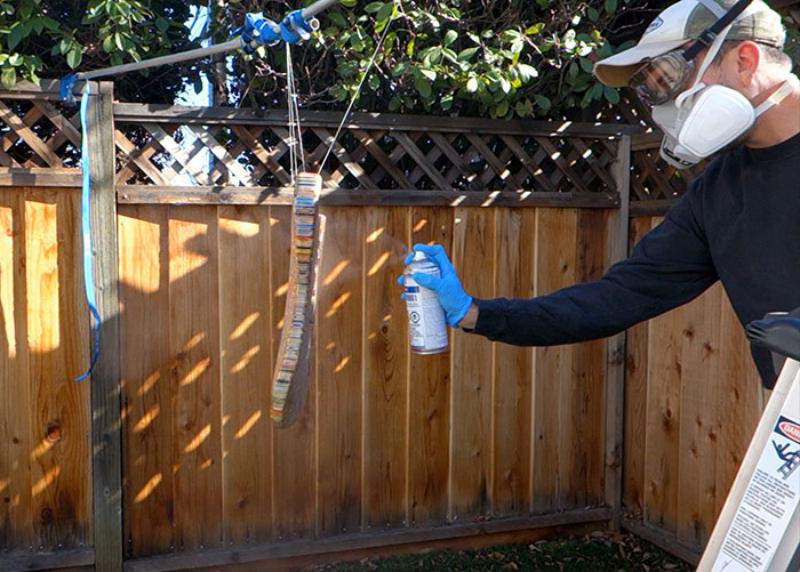 Varnishing.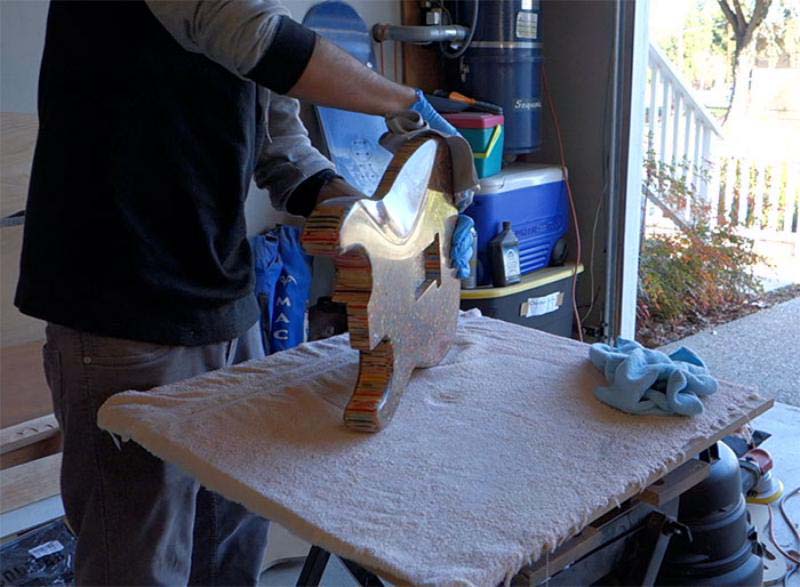 Polishing.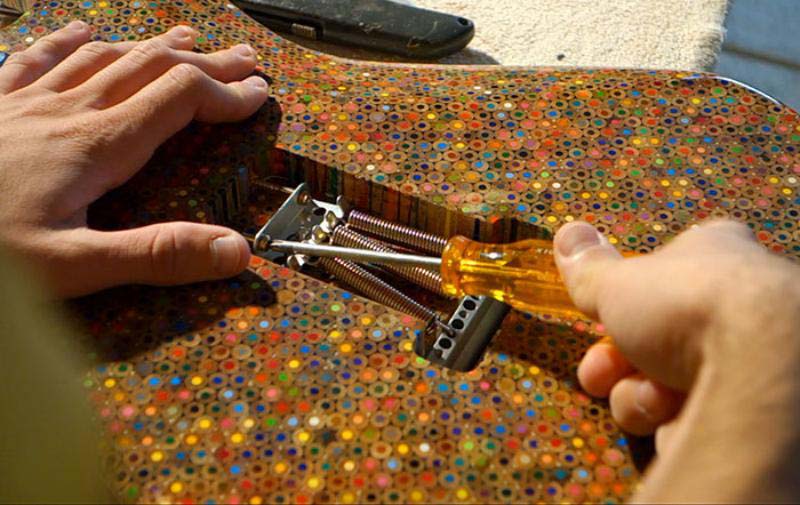 Installation of a tremolo.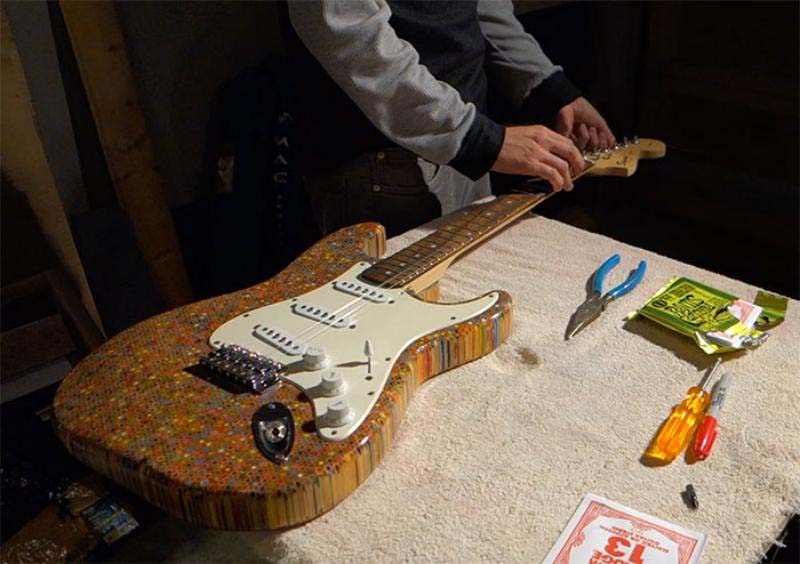 Finishing touch.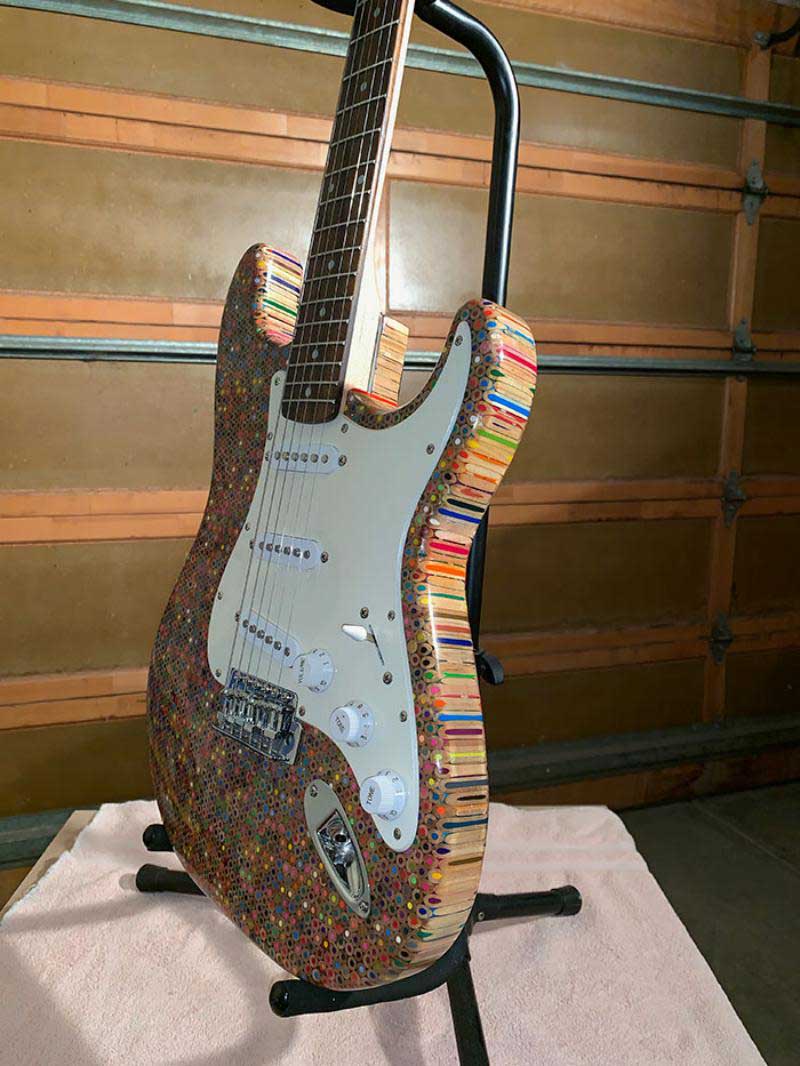 And this is the end result in all its glory — the guitar of colored pencils.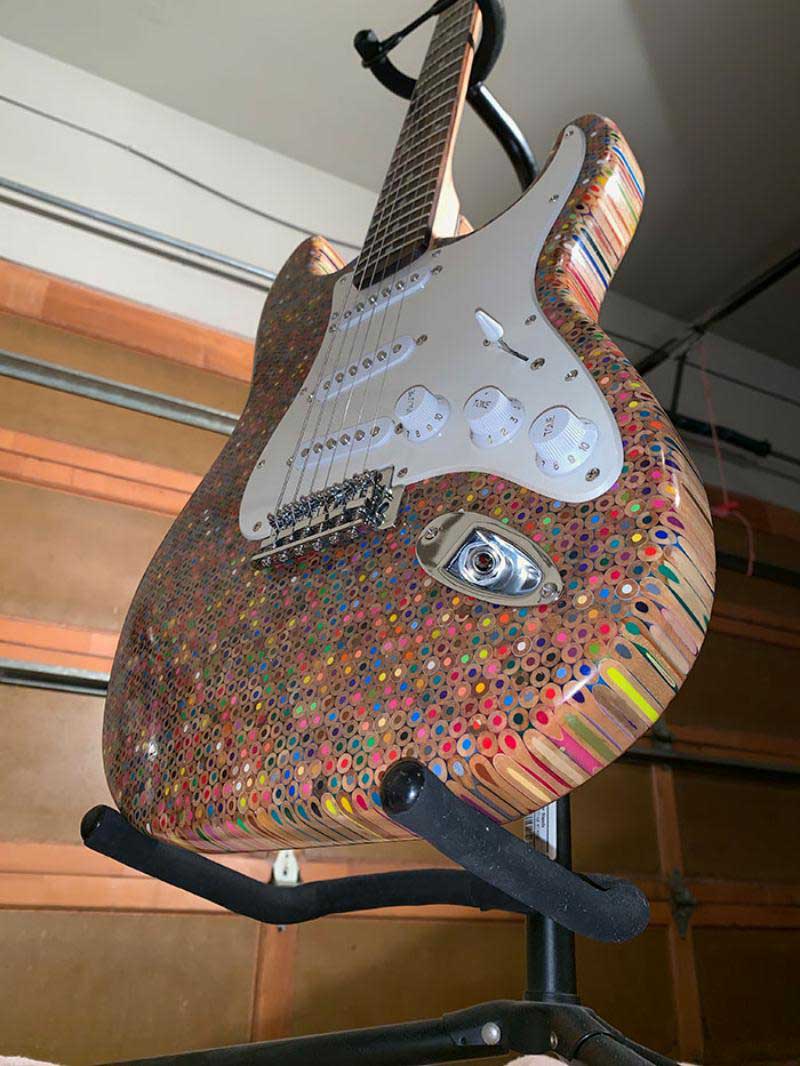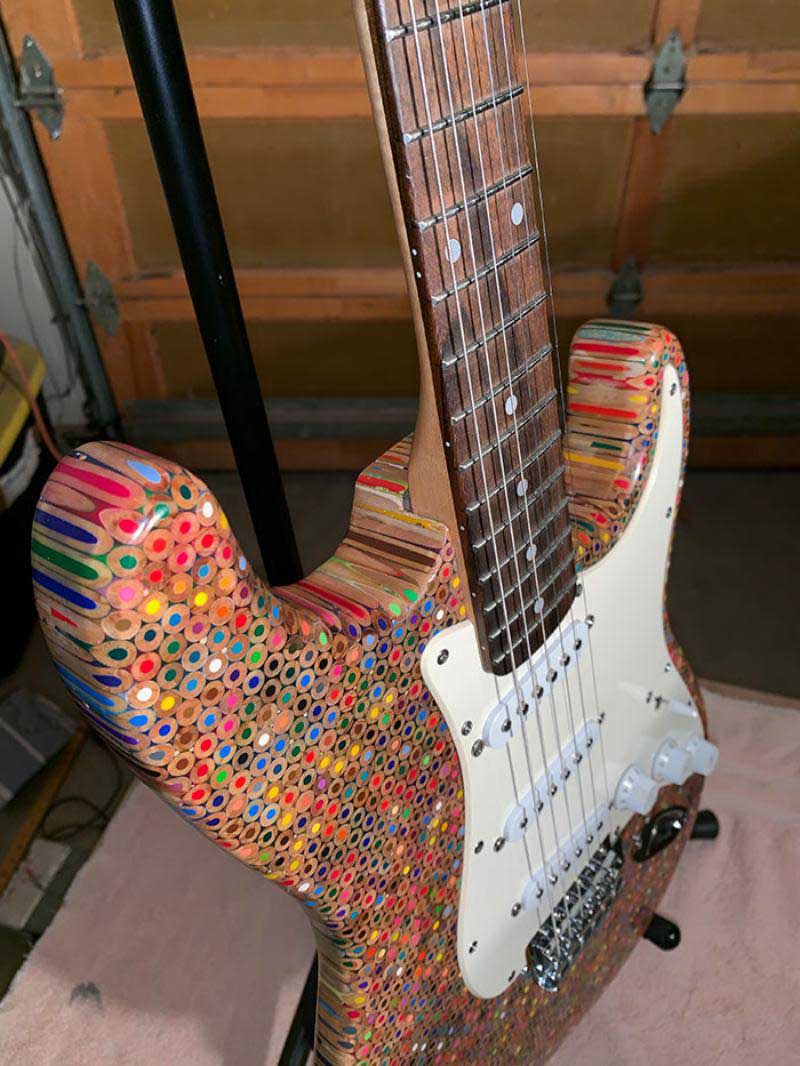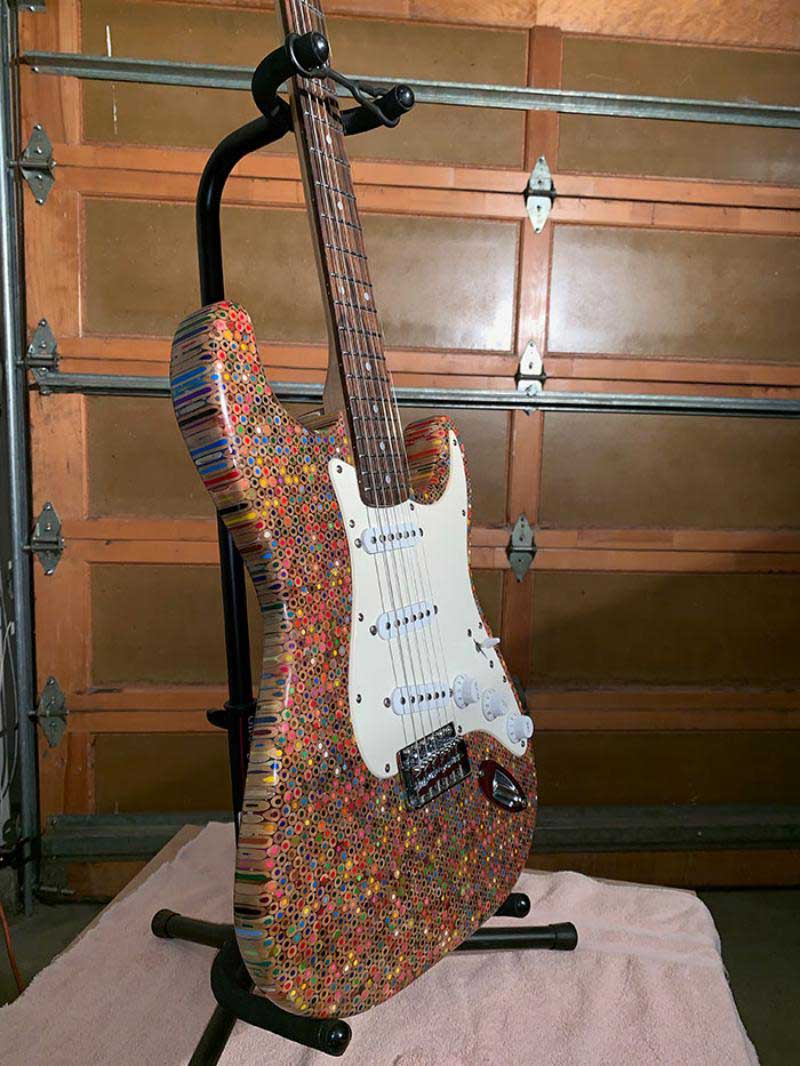 Like it? Want to be aware of updates? Subscribe to our page in Facebook and a channel in the Telegram.