Auto
House on wheels with a built-in garage almost for 100 million rubles
For most people, the term "RV" usually means anything but not a luxurious stay in a five star hotel. The German company Volkner Mobil did not want to agree to this and rolled out a series of RV's Performance, the last model which is 1.7 million dollars (nearly 100 million). And the first word that comes to mind at the sight of this handsome, luxurious.
In a beautiful motorhome features a bedroom with a huge bed, a fully equipped kitchen, spacious living room and bathroom with bathtub. If you think that there are still few luxuries, it's Performance will surprise a built-in garage with electro-hydraulic lift, where easily fits Ferrari or Mercedes.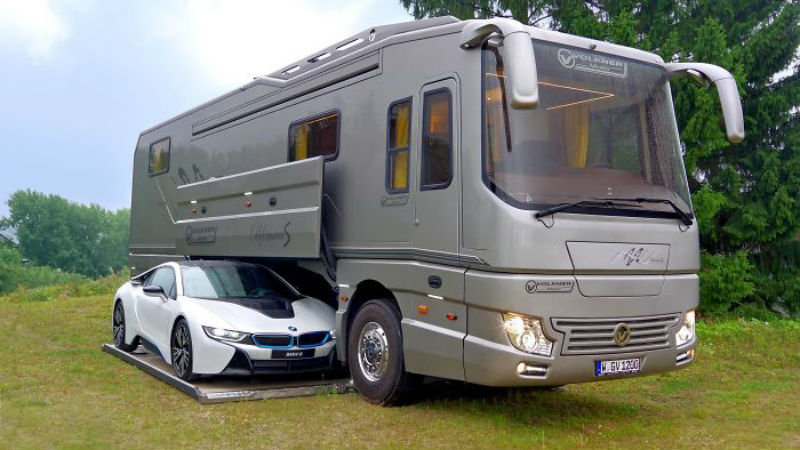 Sponsor post:
Urgent buy cars: Purchase cars of different brands, any age, both domestic and foreign cars in any technical and cosmetic condition!