Culture
The decree and the delights of education: 12 funny comics from my dad of two children
In the Nordic countries gender equality has reached a maximum, and there is quite often husbands leave and try on the role of a householder. Norwegian Illustrator Table Gerhards (Ståle Gerhardsen) has two children and beloved wife. He recently took maternity leave and was so impressed by the fact how much effort, love and patience needed to raise two kids, drew a series of comics. People liked the drawings of the Table, and he decided to make a book of them.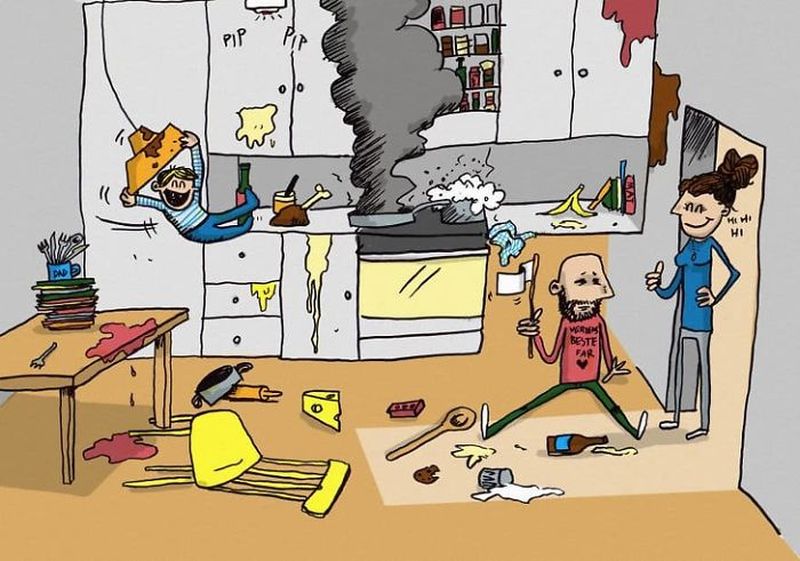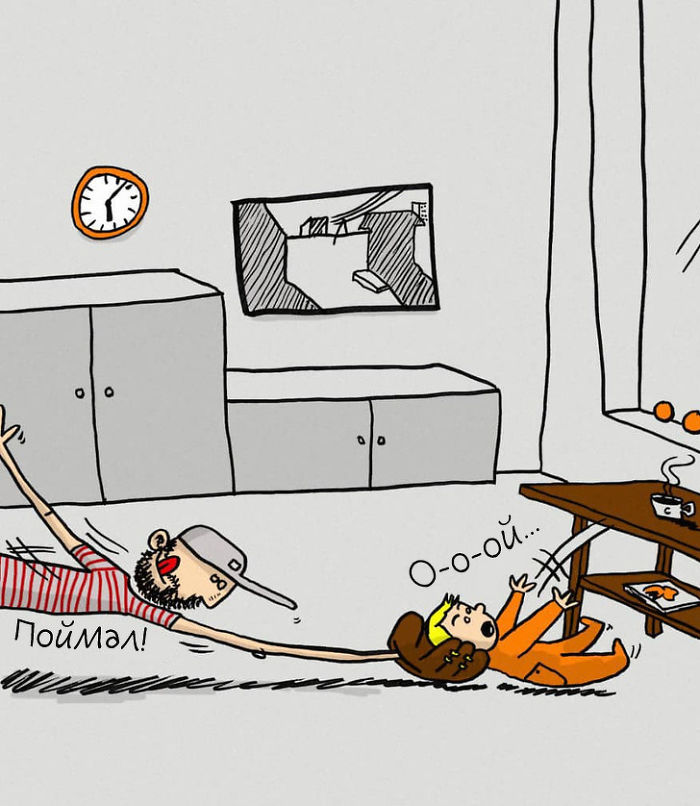 If you are a dad, you must have good reflexes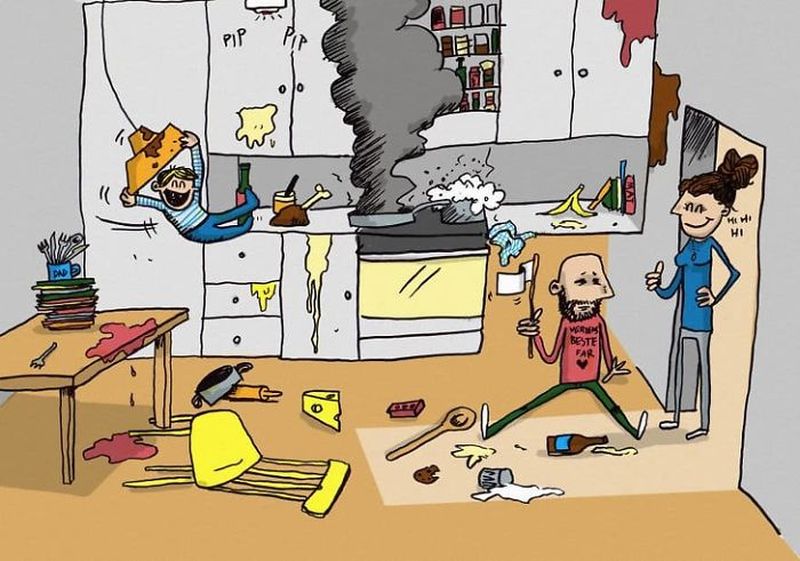 Need to know when it's time to give up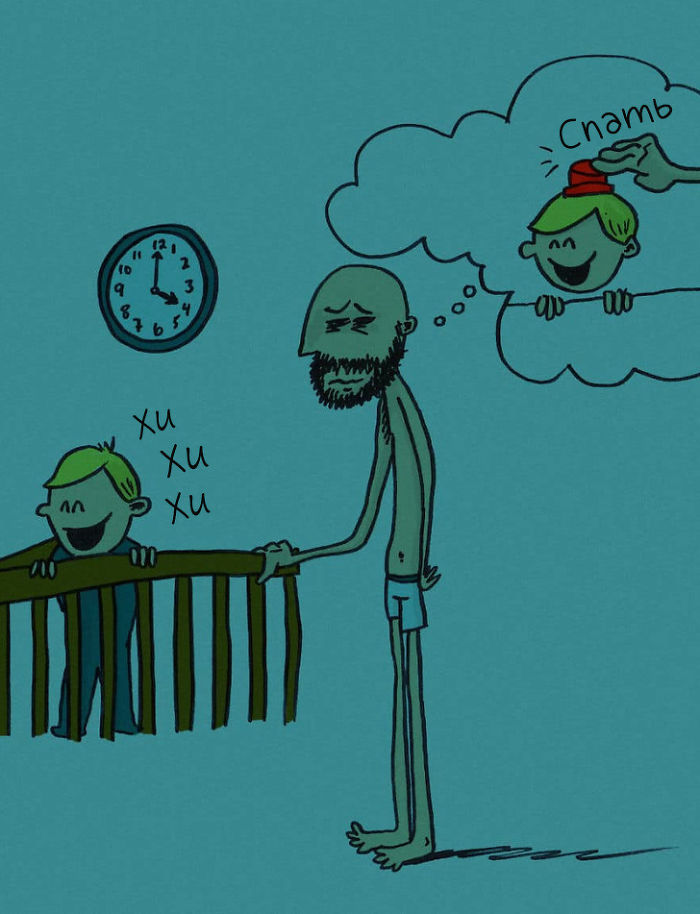 I wish all children had such a button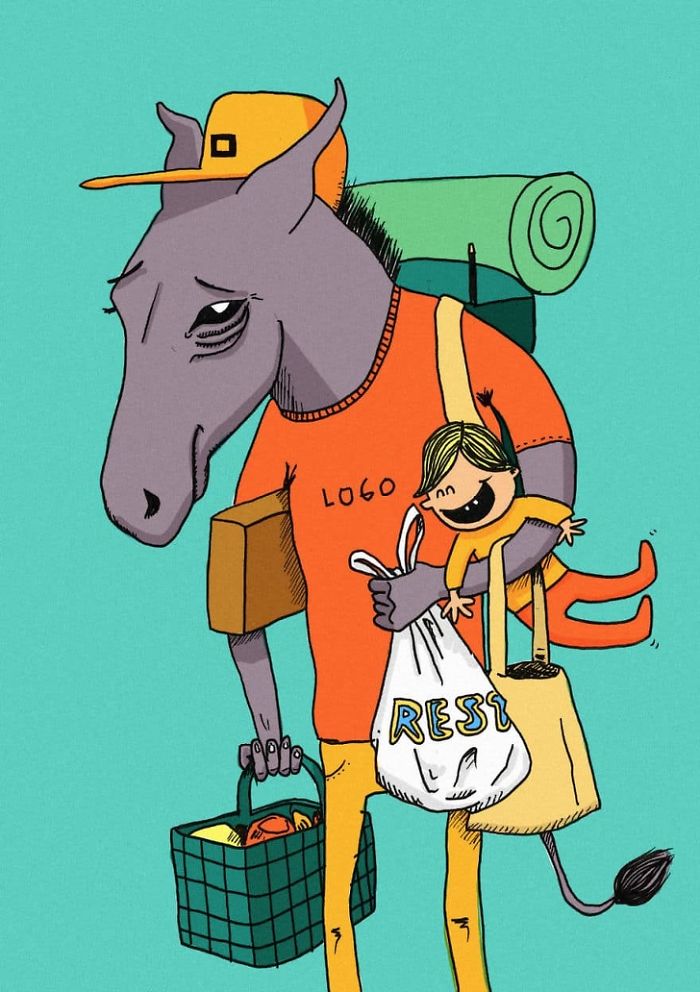 The strength of a mule in some situations might help, too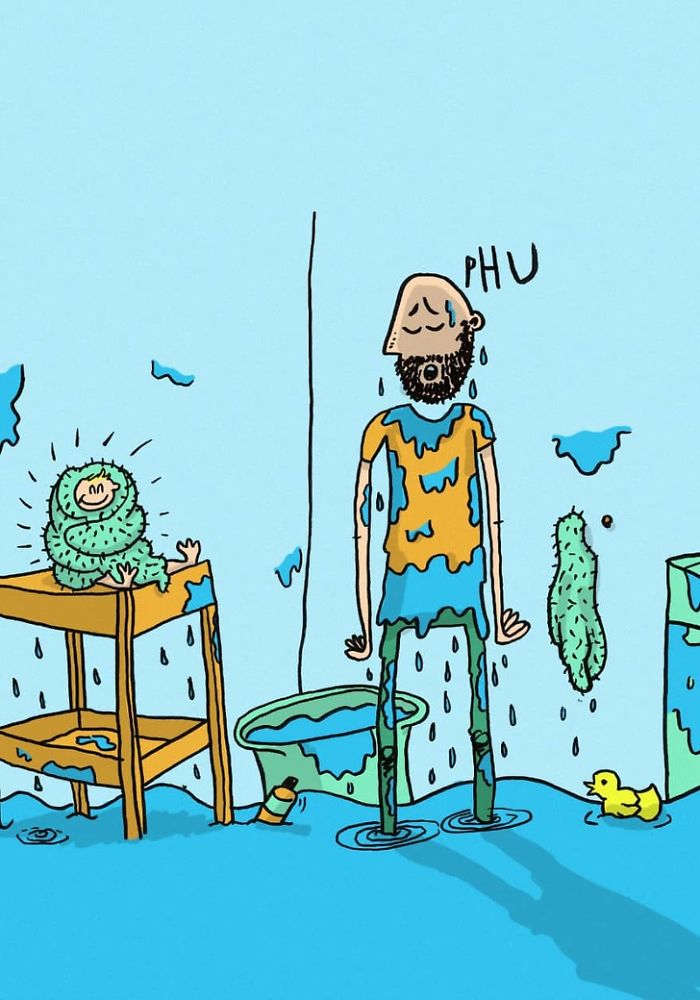 The most important thing — that the child has been dry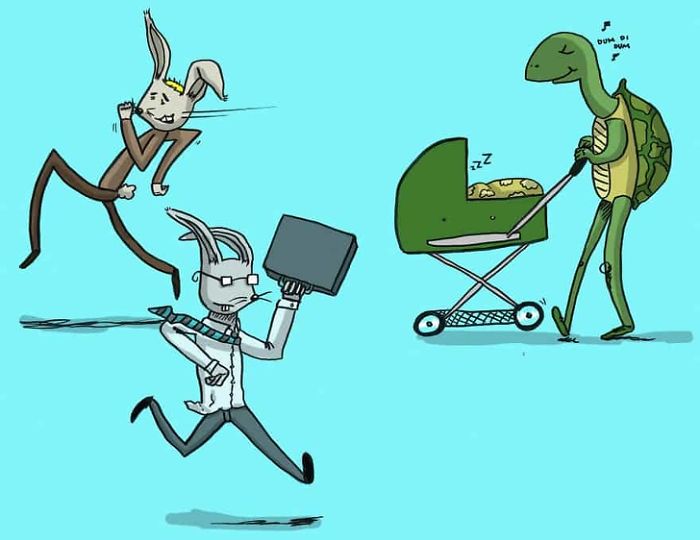 You need to be patient, very very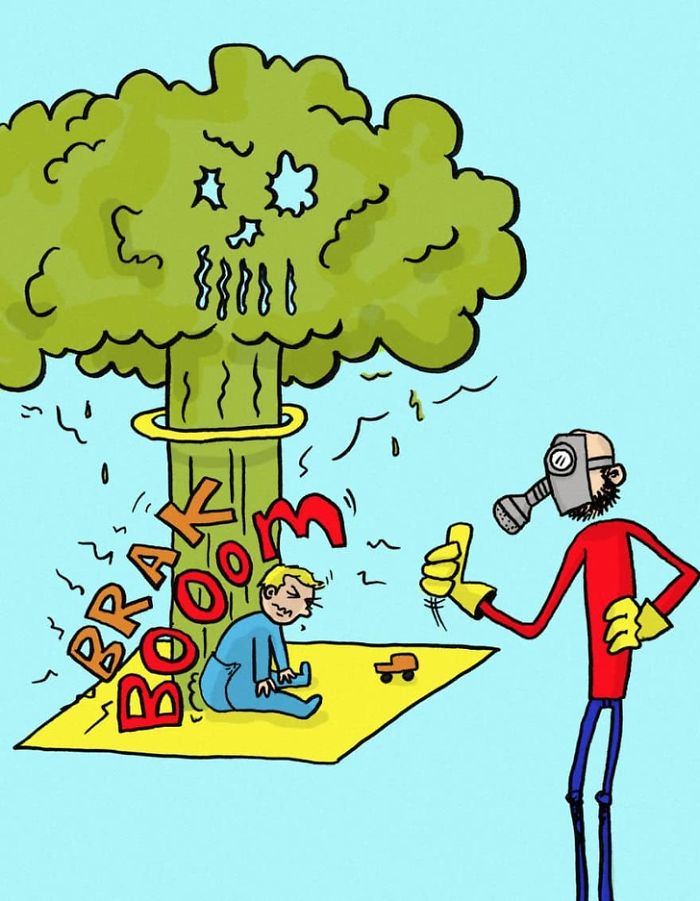 And to love everything that "comes" from the child
Even when he brings you his antics to a white heat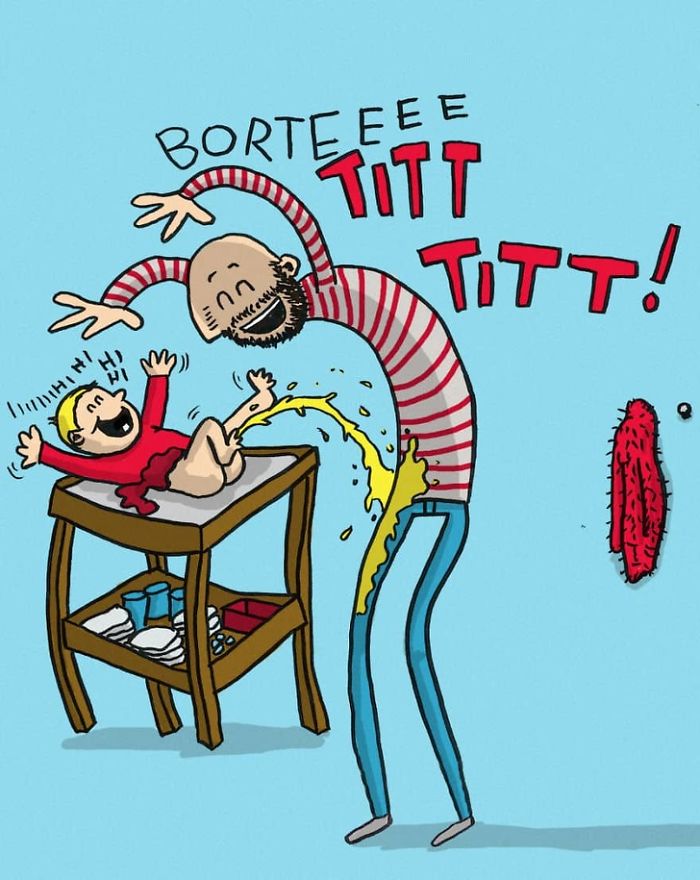 First put the diaper on, then to amuse the child. Remember this simple rule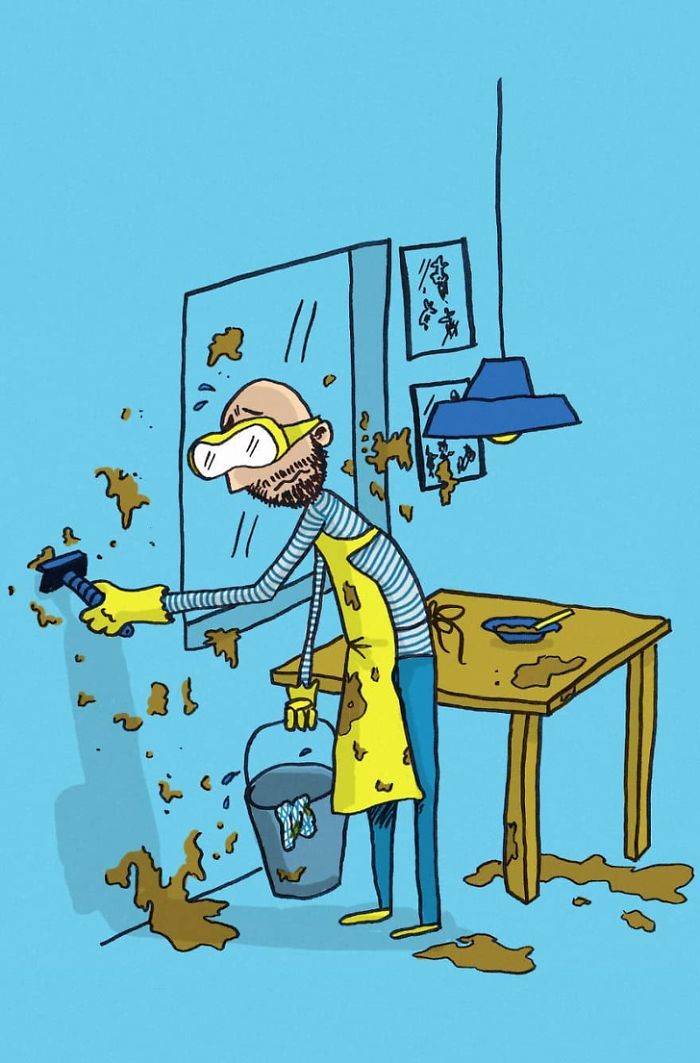 To feed the child not as difficult as you then have to peel you off the walls that he did not want to have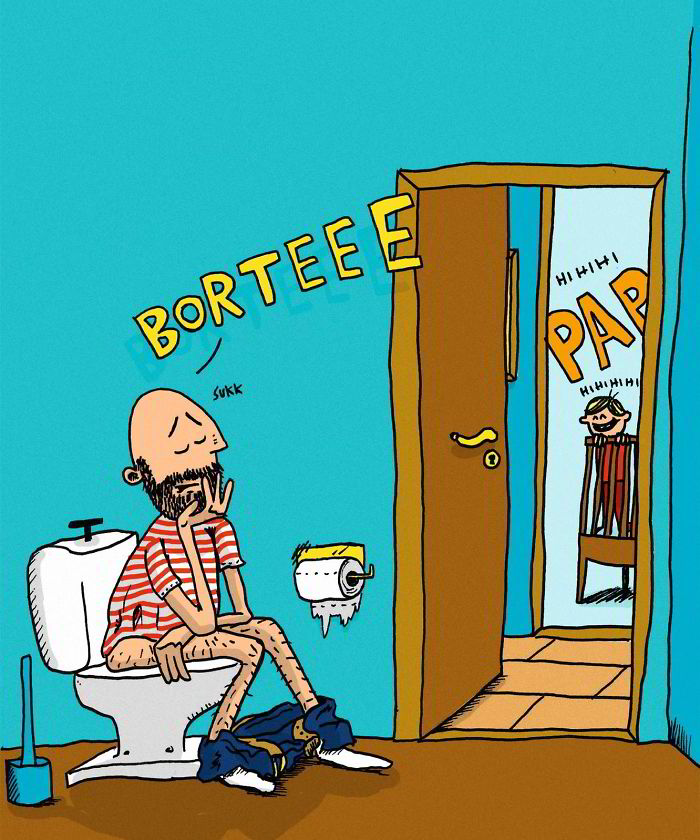 Even a two-minute NAP on the toilet is already a great luxury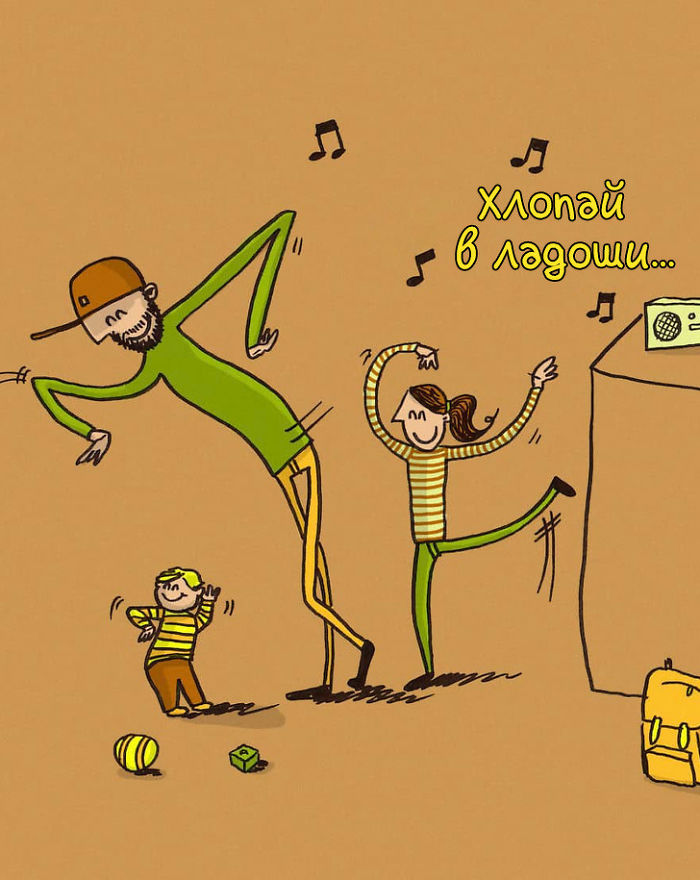 But in the decree you can dance all you like
Like it? Want to be aware of updates? Subscribe to our page in Facebook and a channel in the Telegram.