World
NHS test and trace: Dido Harding's husband told to self-isolate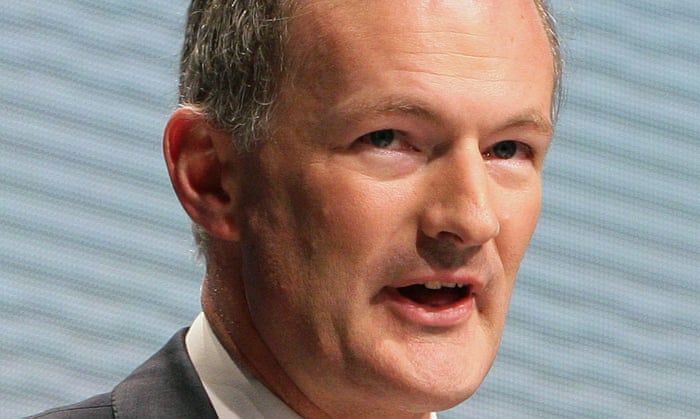 The MP husband of the NHS test – and trace chief, Dido Harding, has been told to self-isolate after potentially coming into contact with someone who has coronavirus.
The Conservative MP John Penrose was alerted by the NHS Covid-19 app, part of the operation overseen by his wife. Lady Harding had not been told to self-isolate, Penrose said.
The Weston-super-Mare MP said on Twitter: "It never rains but it pours…. my NHS app has just gone off, telling me to self-isolate, which I'm doing. No symptoms so far *crosses fingers*."
Asked if he had spoken to his wife about it, he told PA Media: "We are trying to make sure we are doing it by the book, if I can put it that way. Her NHS app has not gone off, so it's someone I have been in contact with rather than her."
In response to a suggestion that it showed the system worked, Penrose said: "I suppose it does."
Harding has been facing calls to quit as concerns about the adequacy of the test-and-trace programme she leads have mounted. About a fortnight ago, the Tory chair of the powerful parliamentary liaison committee, Sir Bernard Jenkin, suggested that Harding be given a "well-earned rest" and moved on to focus on "lessons learned".
He warned of a "vacuum of leadership in test and trace, which is destroying public confidence and compliance", adding that there was a "spaghetti of command and control" at the top of the organisation. He wrote in the Sunday Telegraph: "The change must be visible and decisive … the immediate priority is to fill the vacuum of leadership in test and trace."
On Saturday, there were renewed calls for the system to be decentralised and placed in the hands of local councils as weekly figures for England showed less than 60% of close contacts reached; the lowest since the service began.
Sir John Oldham, the adjunct professor in global health innovation at Imperial College London and former leader of large-scale change at the Department of Health and Social Care, said radical reform of test and trace was needed.
"I think this probably includes increasing the number of small labs to decrease turnaround time and, crucially, the results to go to local directors of health and for them to have teams to undertake the contact tracing," he told BBC Radio 4's Today programme.
"I'd probably get the resources for that by scrapping the failing central call centres. I think the whole system should be under the purview of public health, which gets us as close to the effective system we had before 2012 NHS reforms. I think they have demonstrated that they have the capability and effectiveness – they are running at 95% contact tracing; the national call centre is at 60%."