DIY
DIY small children's sandbox
Children's sandbox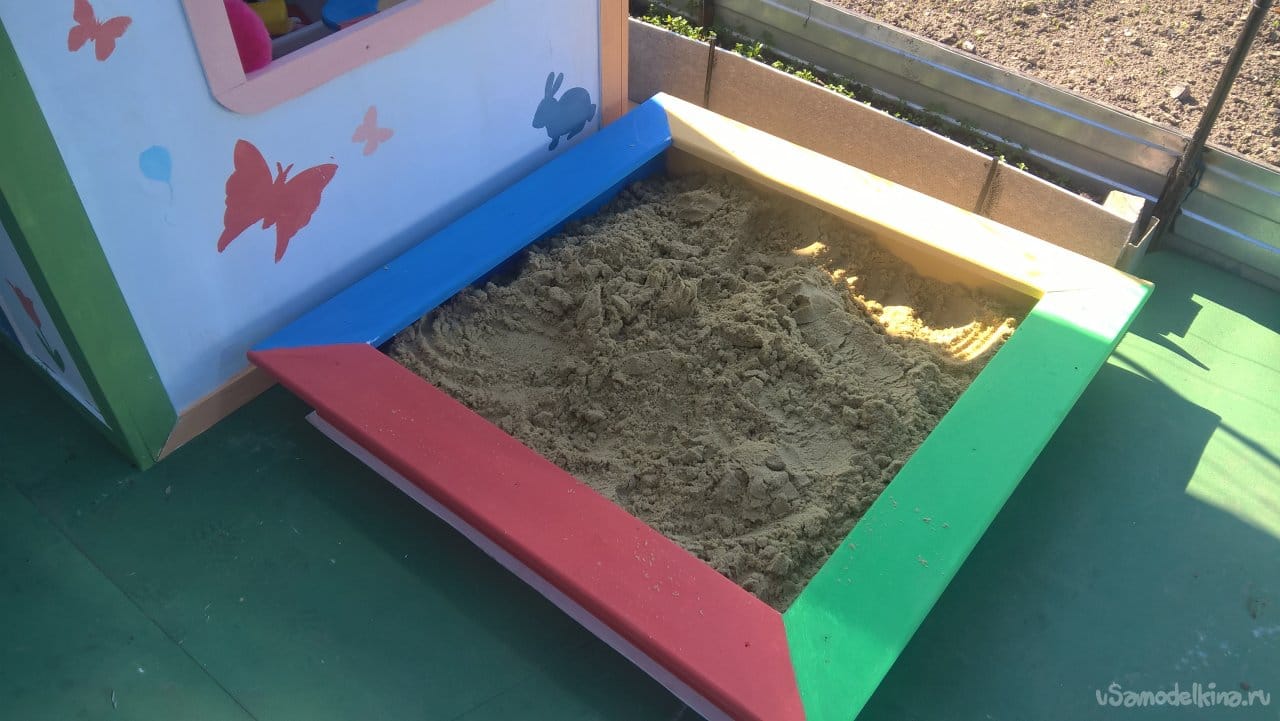 Hello dear readers of the site at Samodelkina .
Before this article, I described the manufacture of a children's house, but before the complete set of a playground, there is not enough sandbox for the house – this will be an excellent addition. Since children love to tinker in the sand, play, sculpt figures, build castles and simply pouring sand from place to place. In general, this activity is very exciting for a child and brings a lot of joy. A small sandbox requires a little material and skillful hands.
First of all, any project needs consumables and tools.
1. boards measuring 150x25cm.
2.plywood.
3. Self-tapping screws.
4. Putty for wood.
5. Spatula.
6. Drill.
7. Ruler, metal square, tape measure.
8. Pencil.
9. Sandpaper.
10. Brush, paint, color for paint.
11. Manual router.
12. Electric jigsaw.
Having decided on the location, how it will look and the size of the sandbox, it will be different in each individual case. Since I have a small area, I settled on a simple standard design of not large dimensions of 1200×1200 mm. I prepared four boards for a 25×150 box with a length of 1100 and four boards on top of the box to make benches 25×159 1200 long. I carefully processed the surface of the material on a machine and sanded with a grinding machine.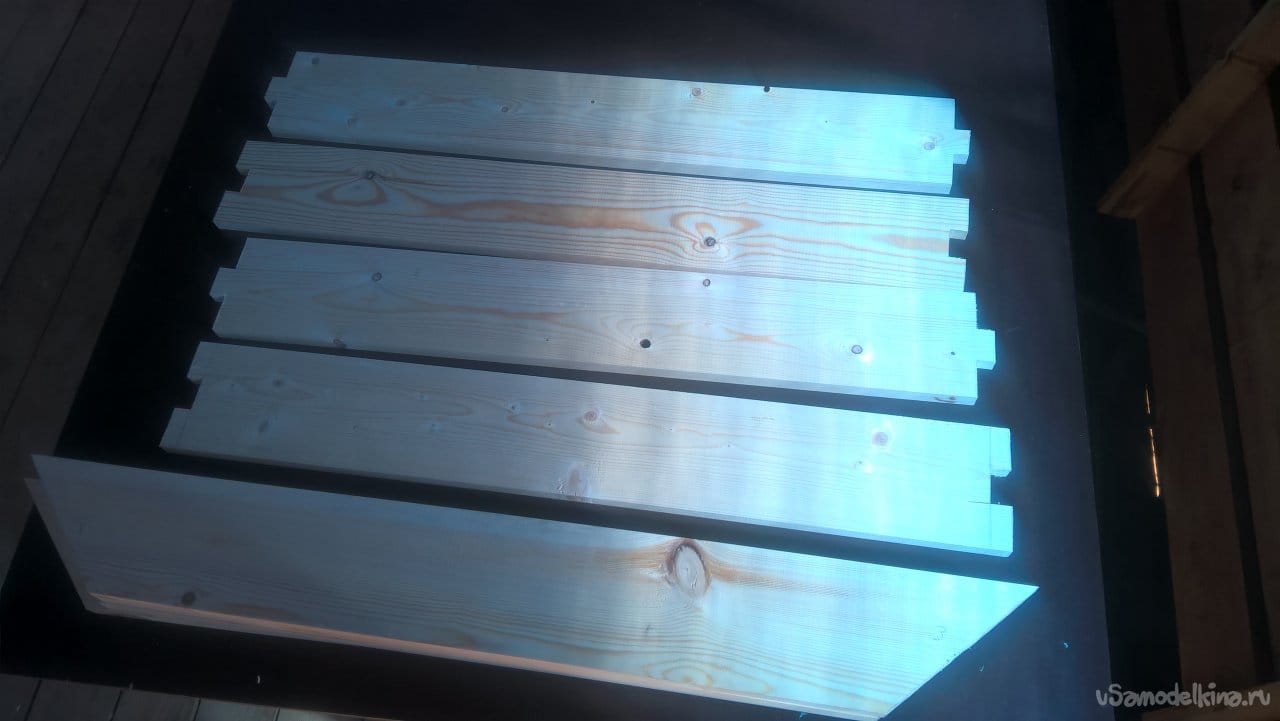 The corners of the joining of the boxes to each other were made by the groove-tenon method.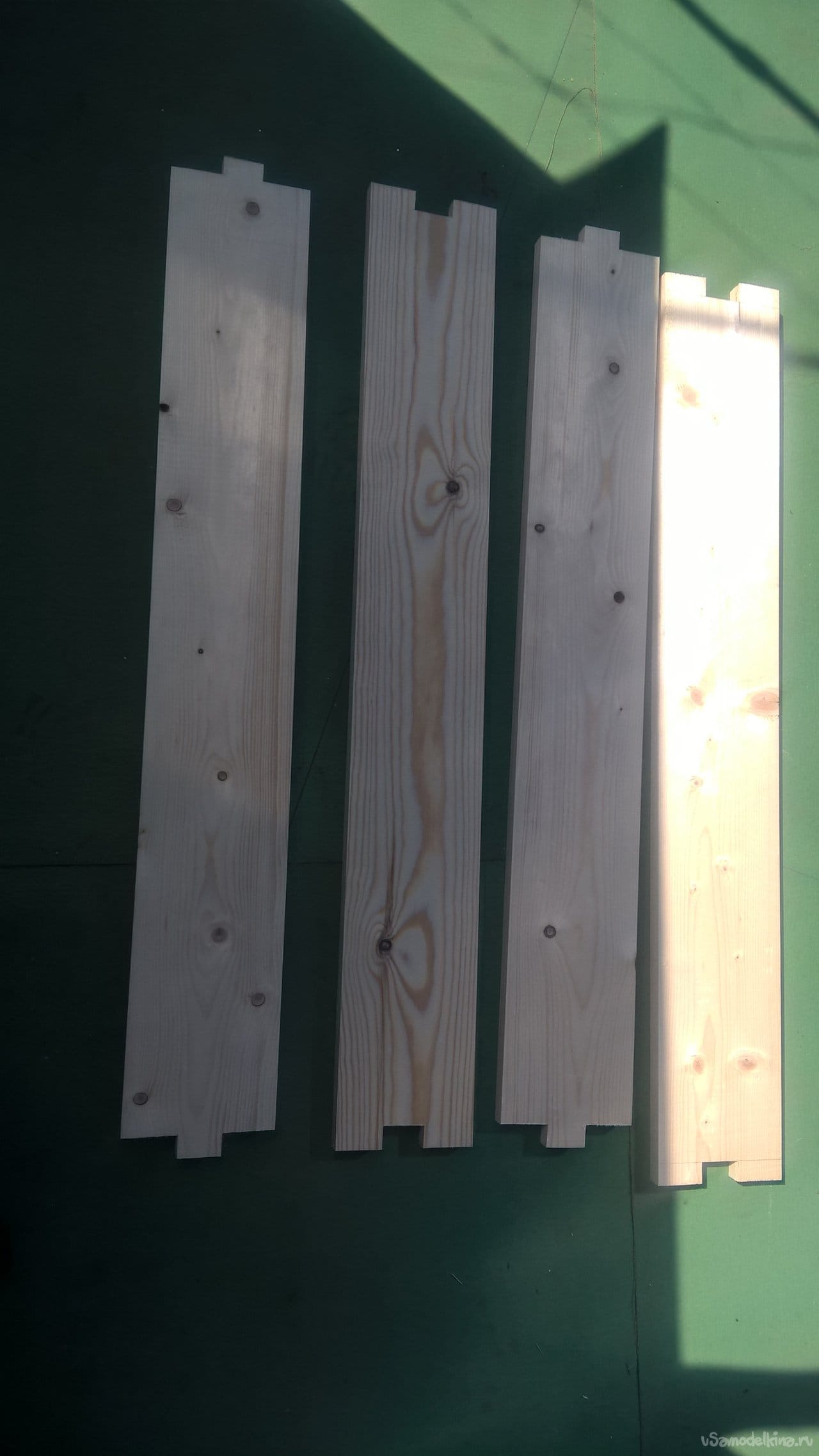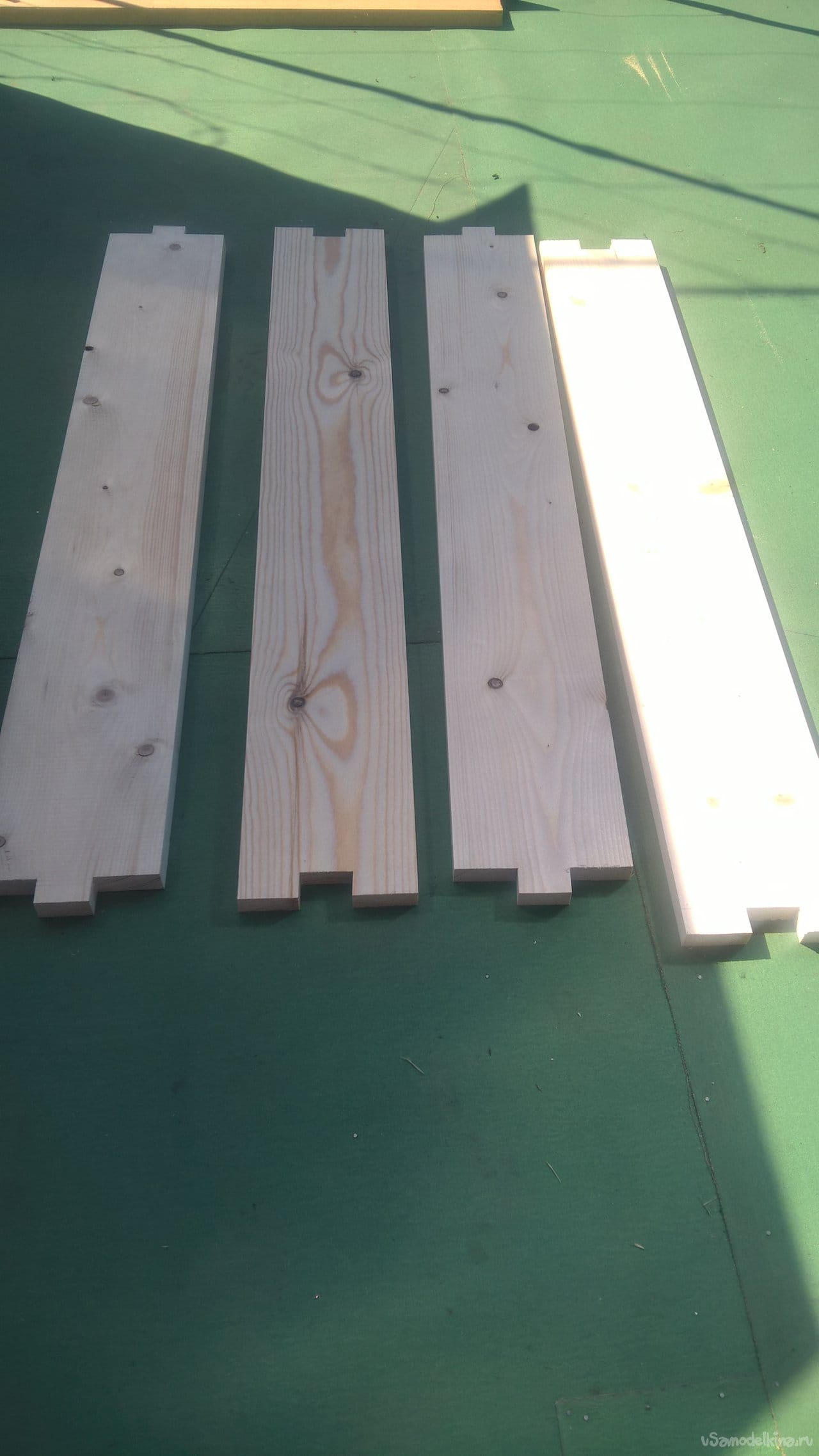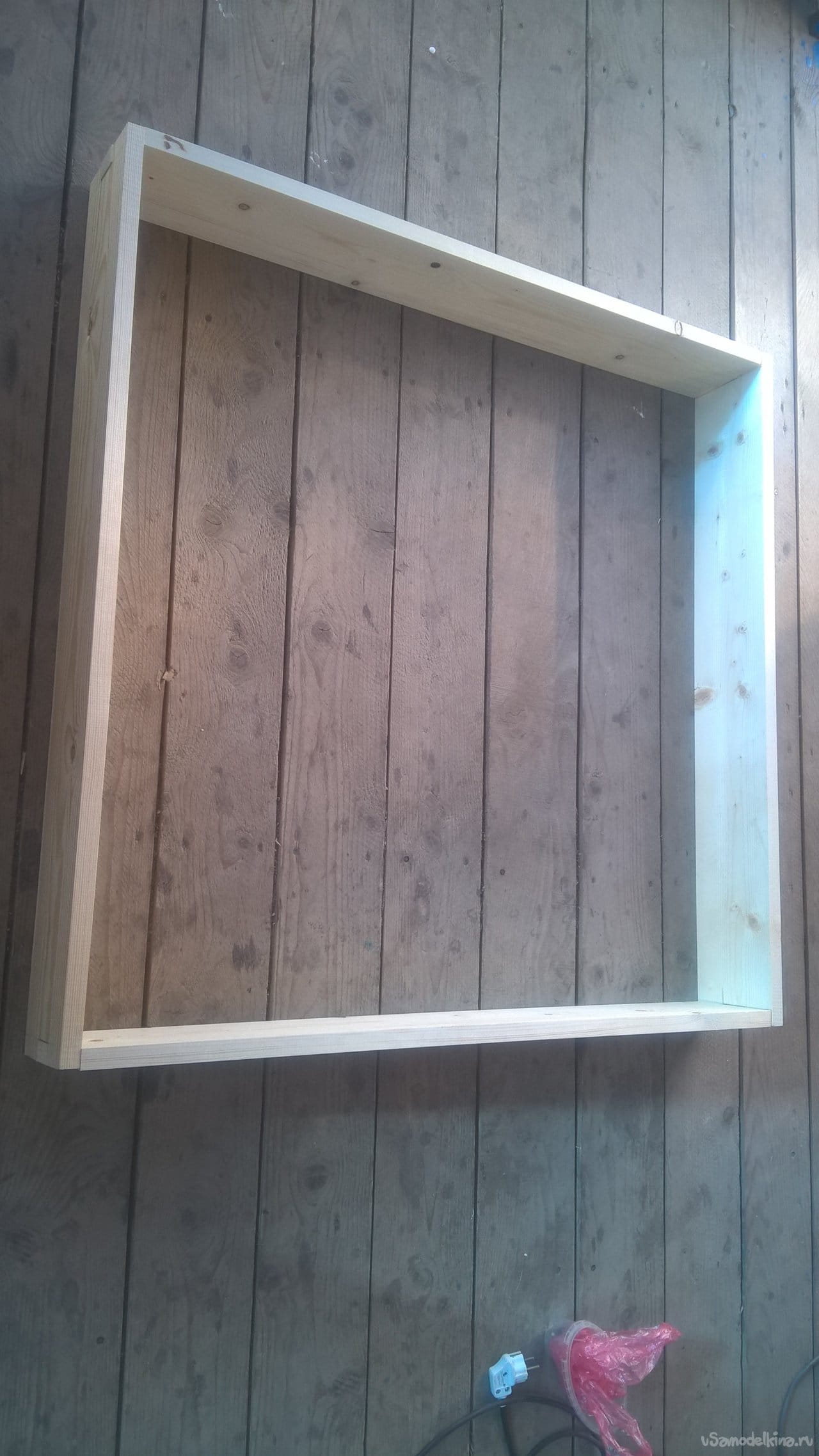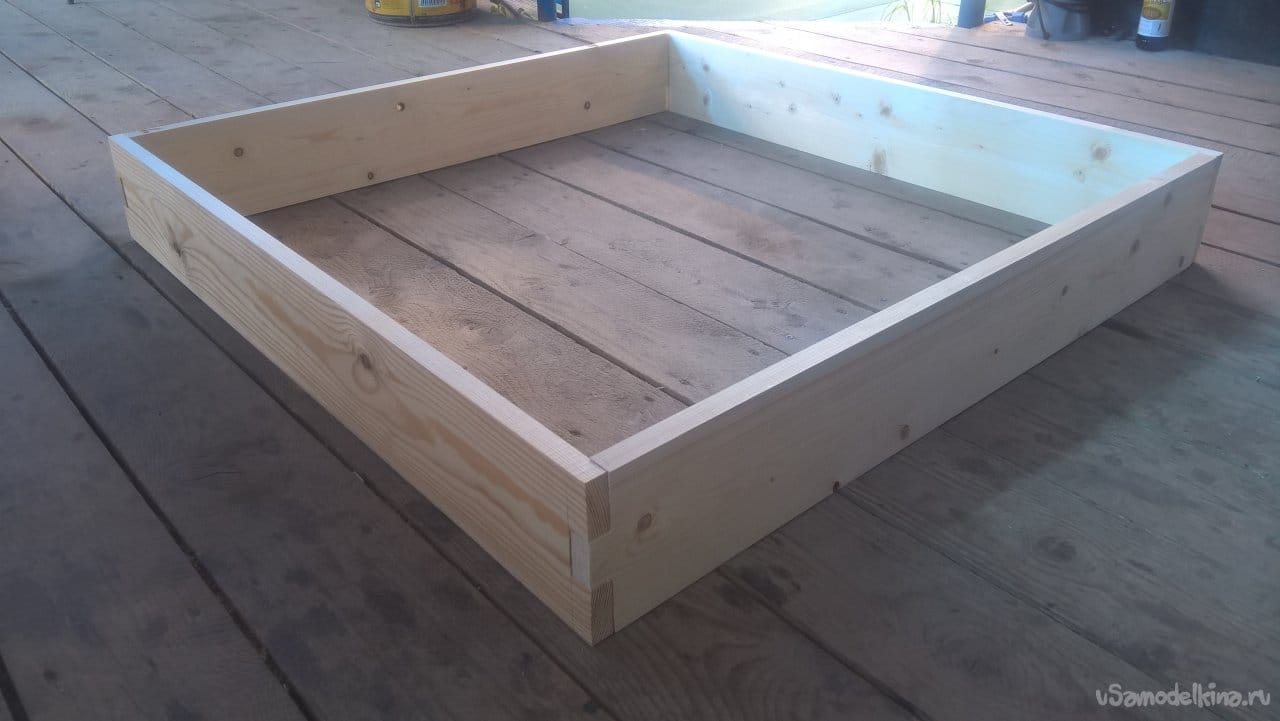 After adjusting the dimensions of all the blanks, during the assembly process and making sure that everything fits together, fastened the boards together with furniture screws, in advance by drilling holes for them. For self-tapping screws of a particularly large diameter, it avoids splitting of the material. Otherwise the work will be ruined.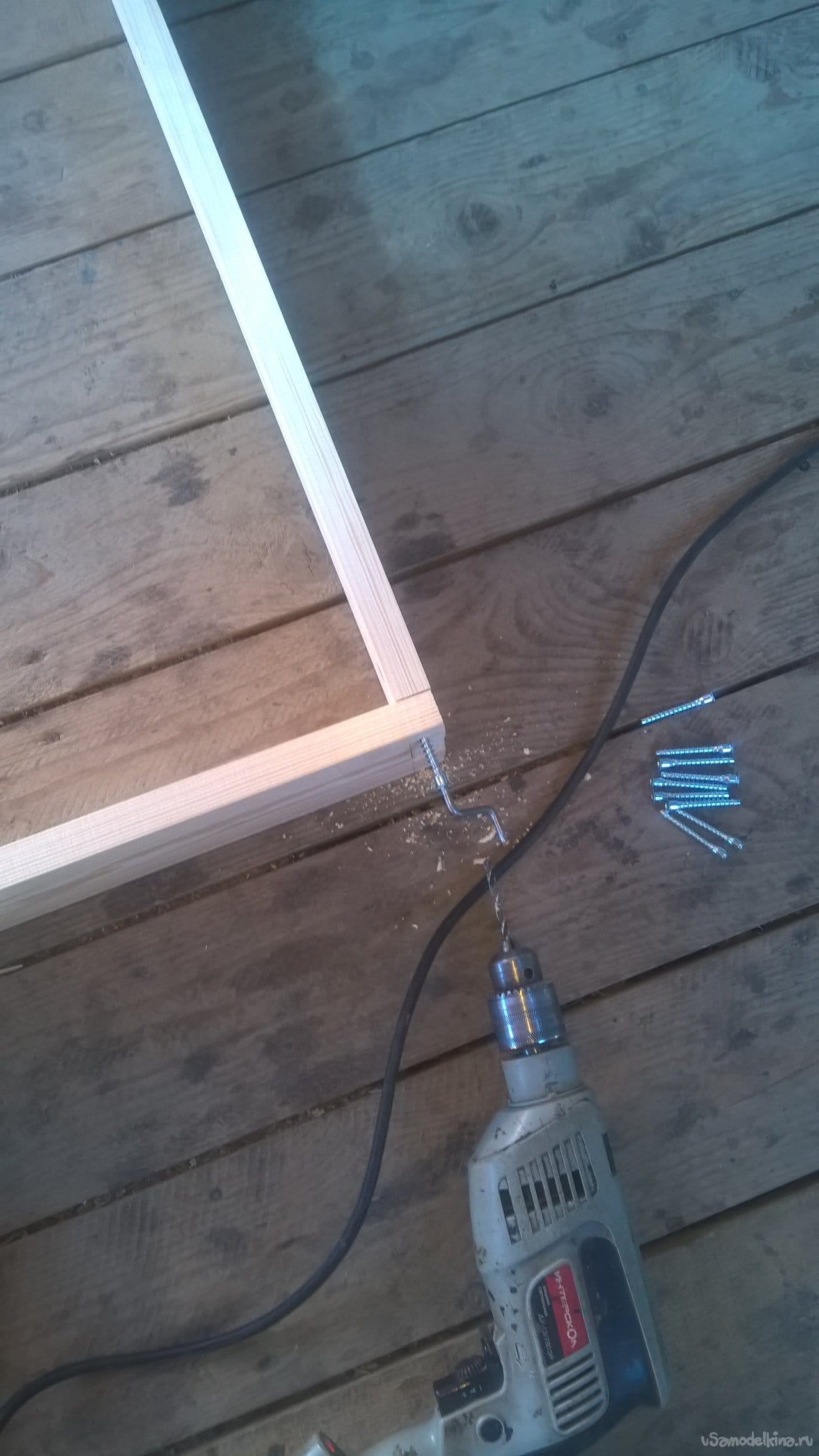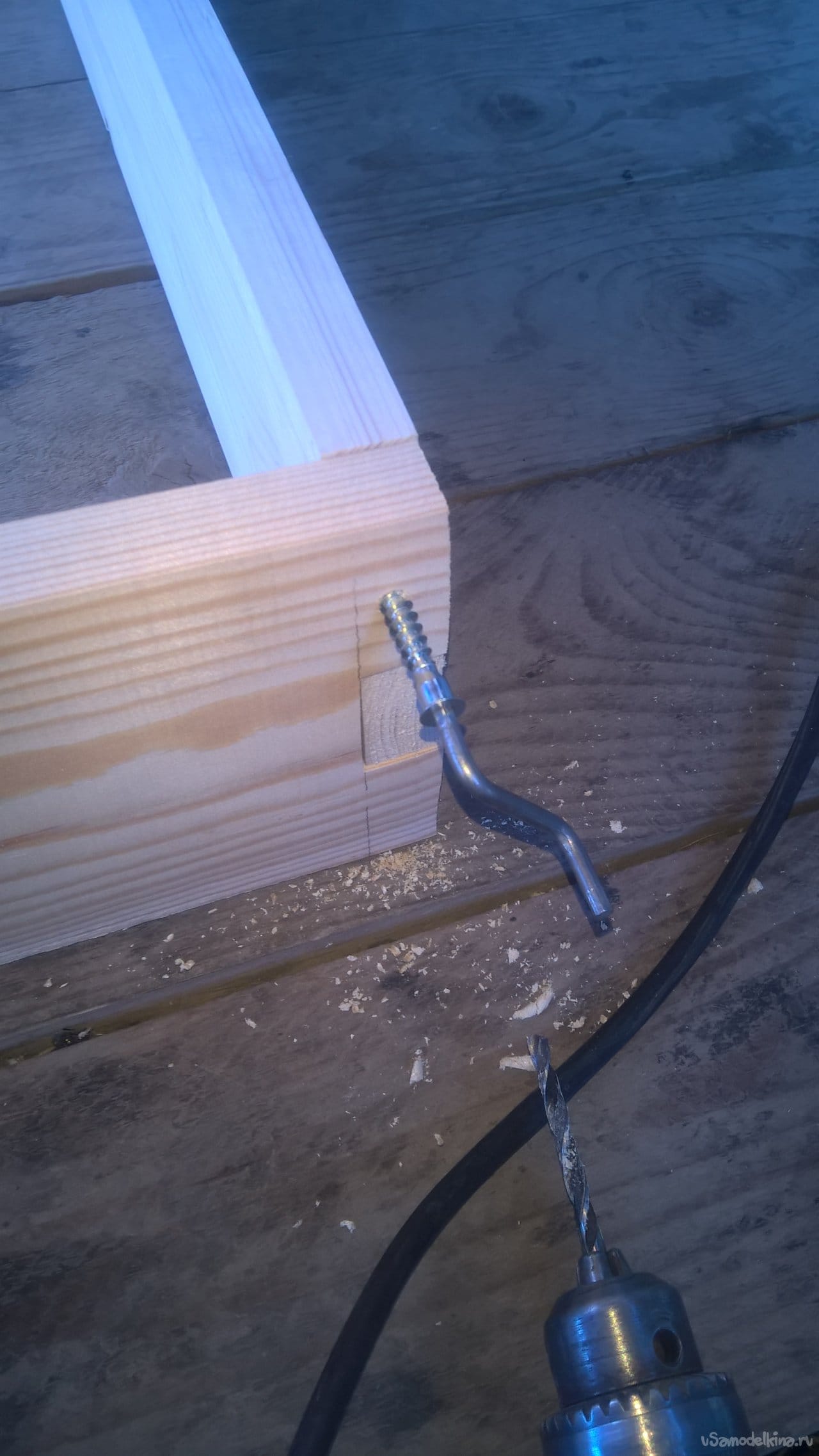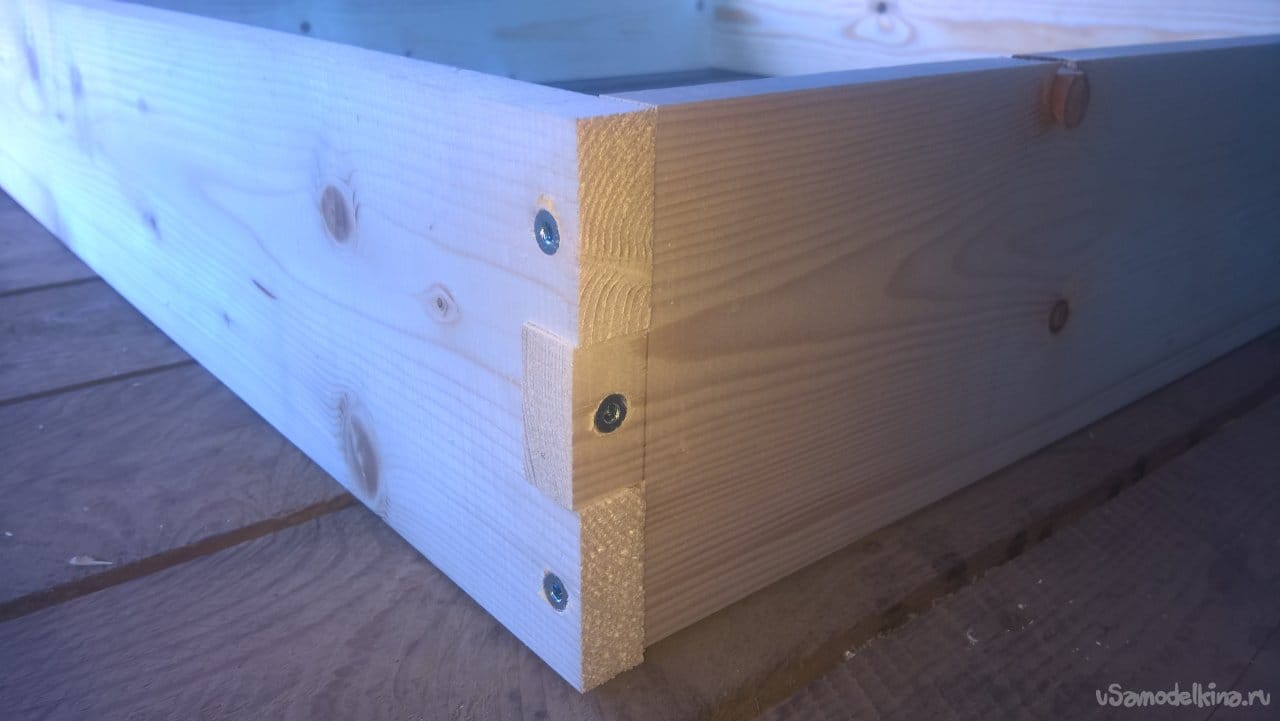 I twisted the corners of the benches with self-tapping screws. The screws were slightly sunk so that nothing would stick out.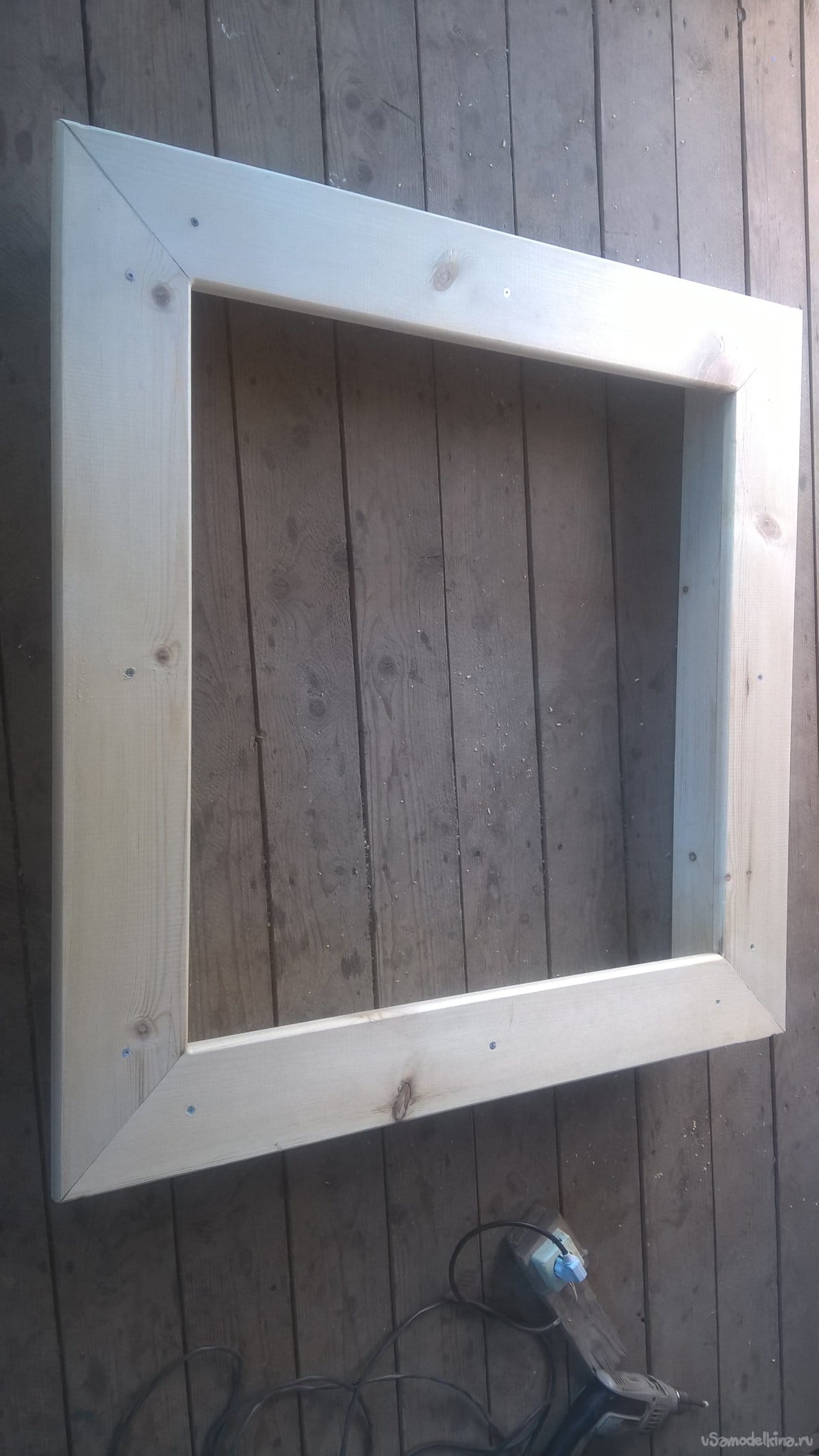 After assembly, where did cracks and cracks, covered with a special putty for wood. Then you need to give time to dry and carefully sanded.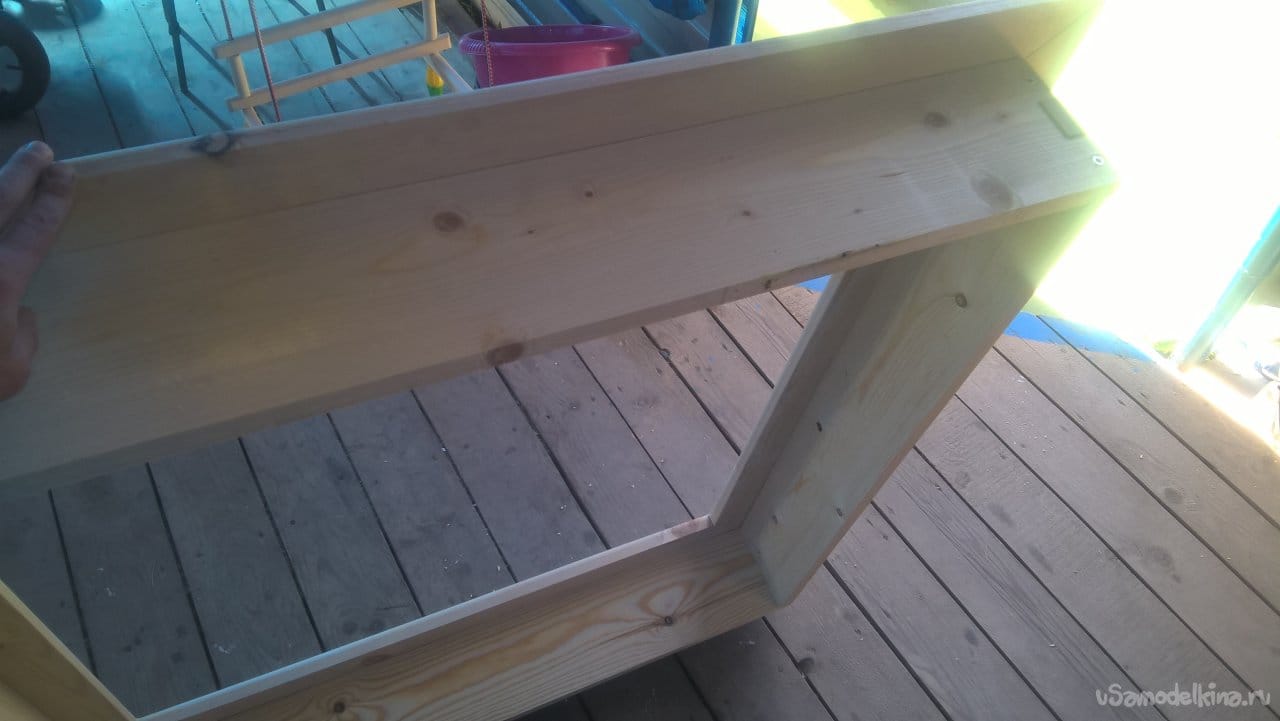 Before painting, the frame was impregnated with antiseptic impregnation, protecting it from pests and darkening of the wood – this will extend the service life of the wooden structure. After drying, coated with water-based acrylic paint, dries quickly and is environmentally friendly. We did not limit ourselves to one color. Several colors were mixed by adding color to the paint in different containers.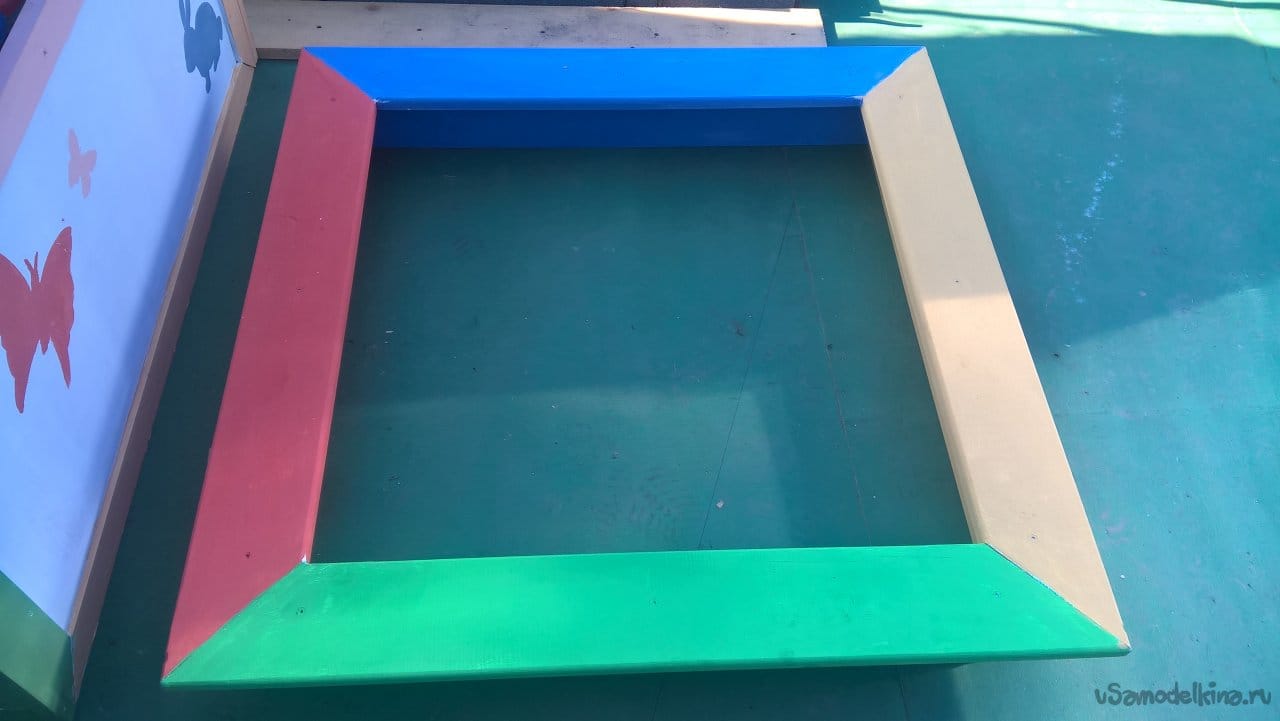 The bottom was cut out of a sheet of plywood and screwed with screws from below to the frame.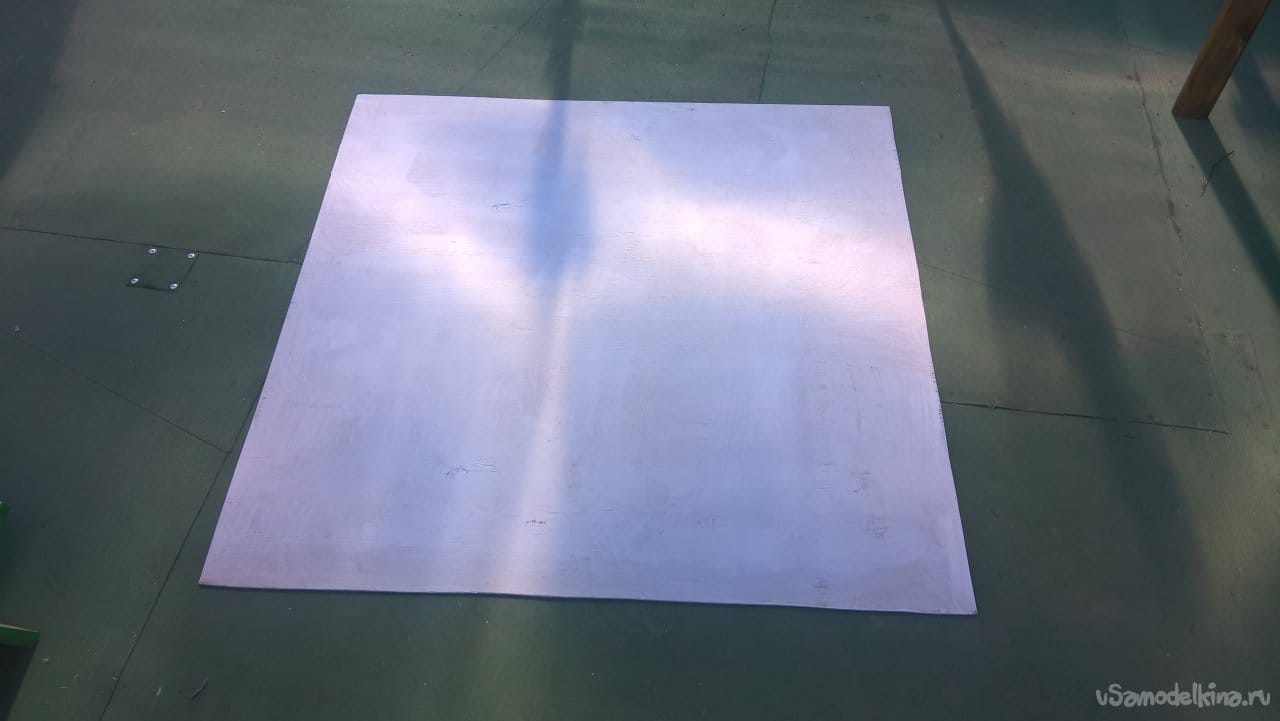 It remains to install the finished structure in its place and fill in the sand. We went to collect river sand, dried it and sifted it so that there were no stones and not any garbage. They write on the Internet that river sand is best suited for children's games. You can also collect sand on a sand quarry or buy it in a store, but I think in any case you need to sift it.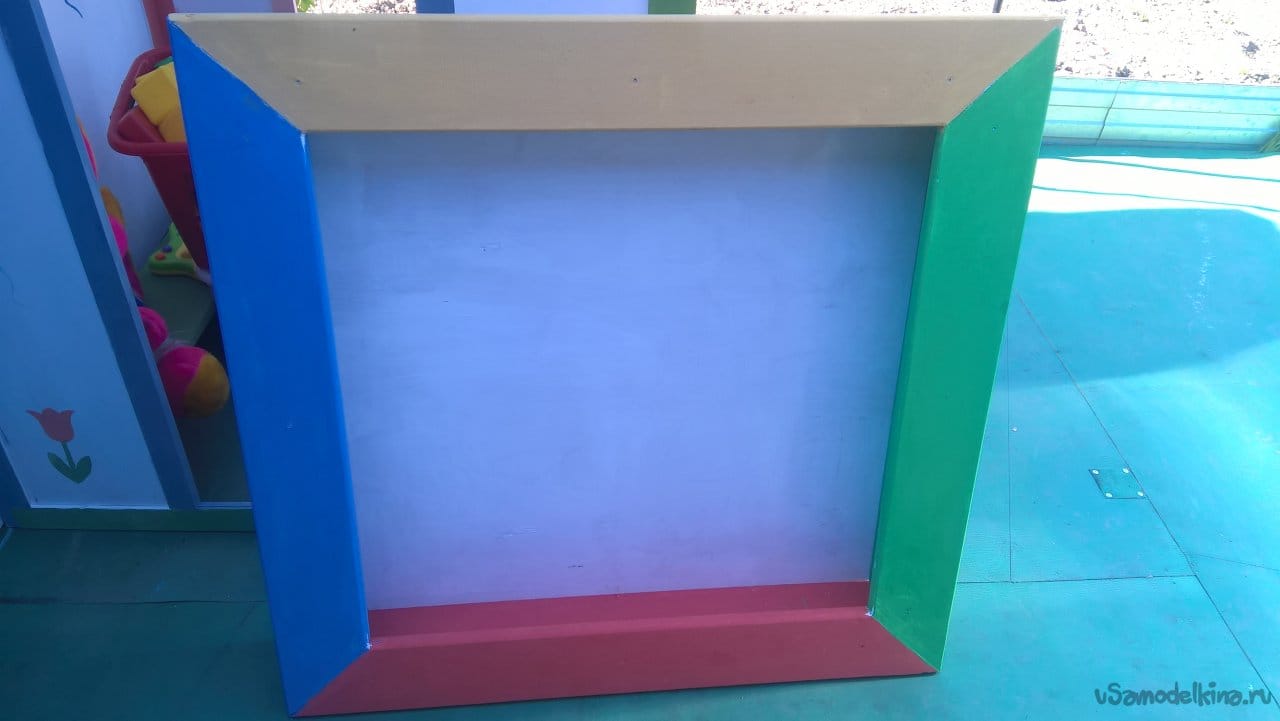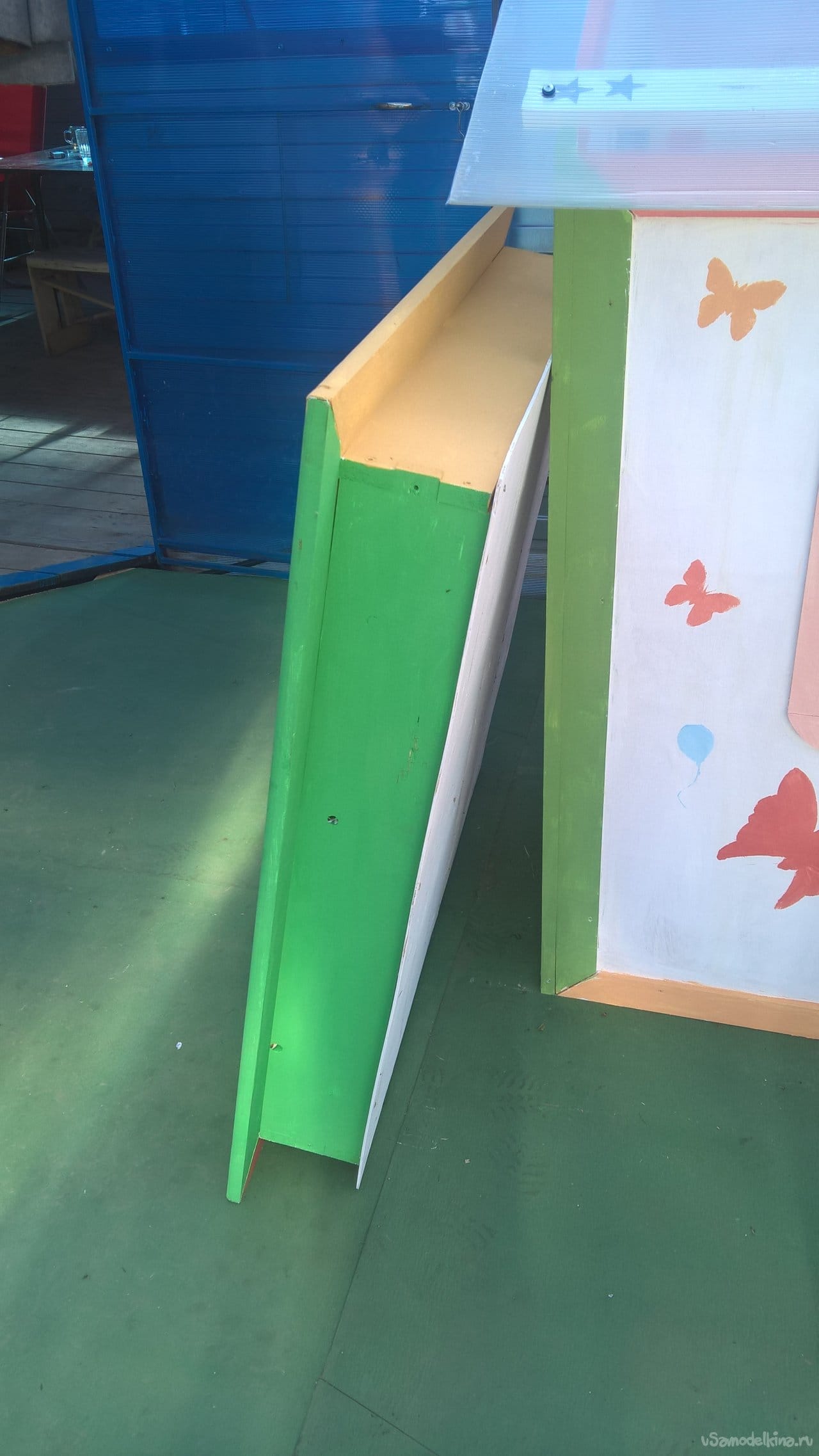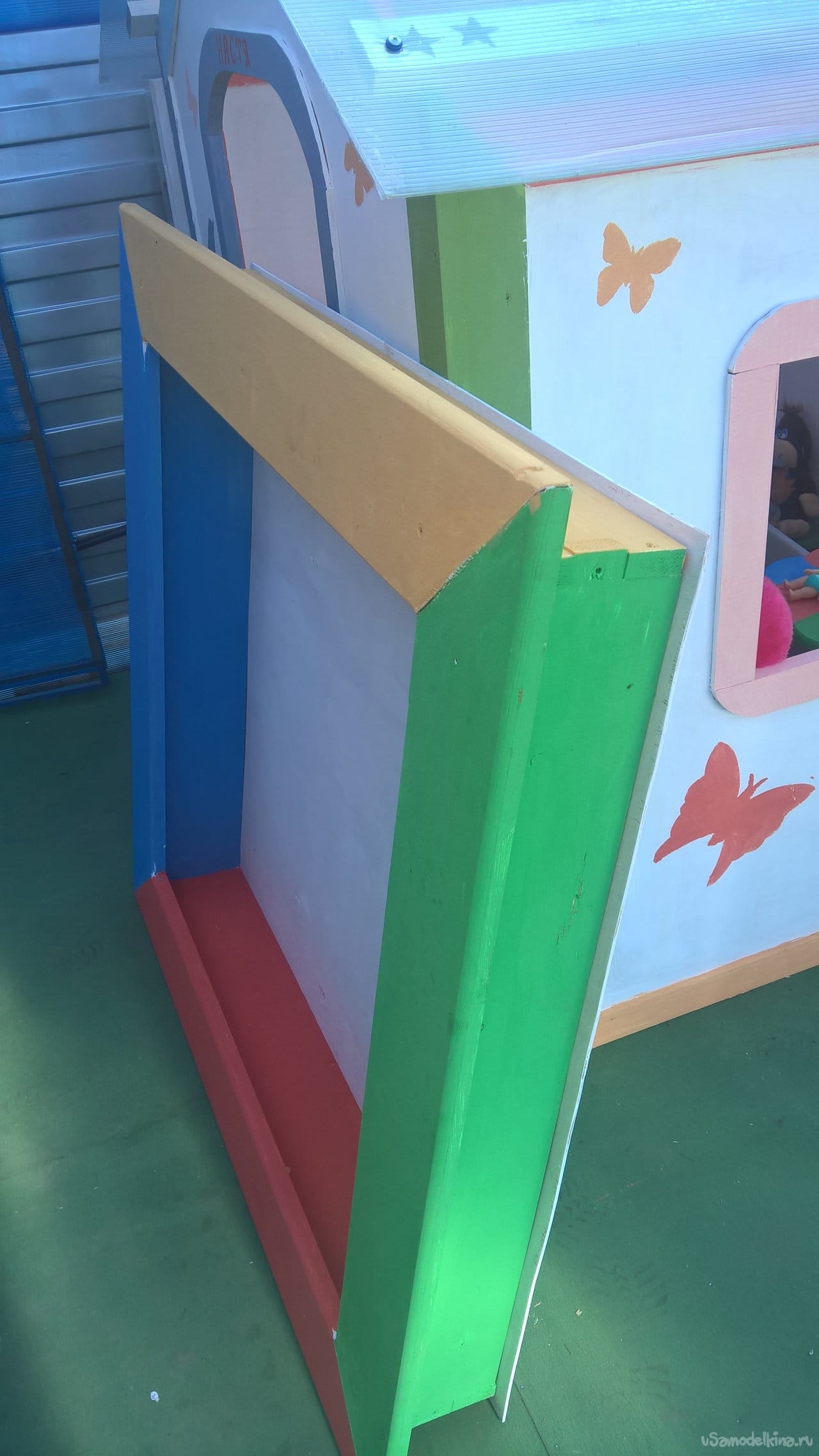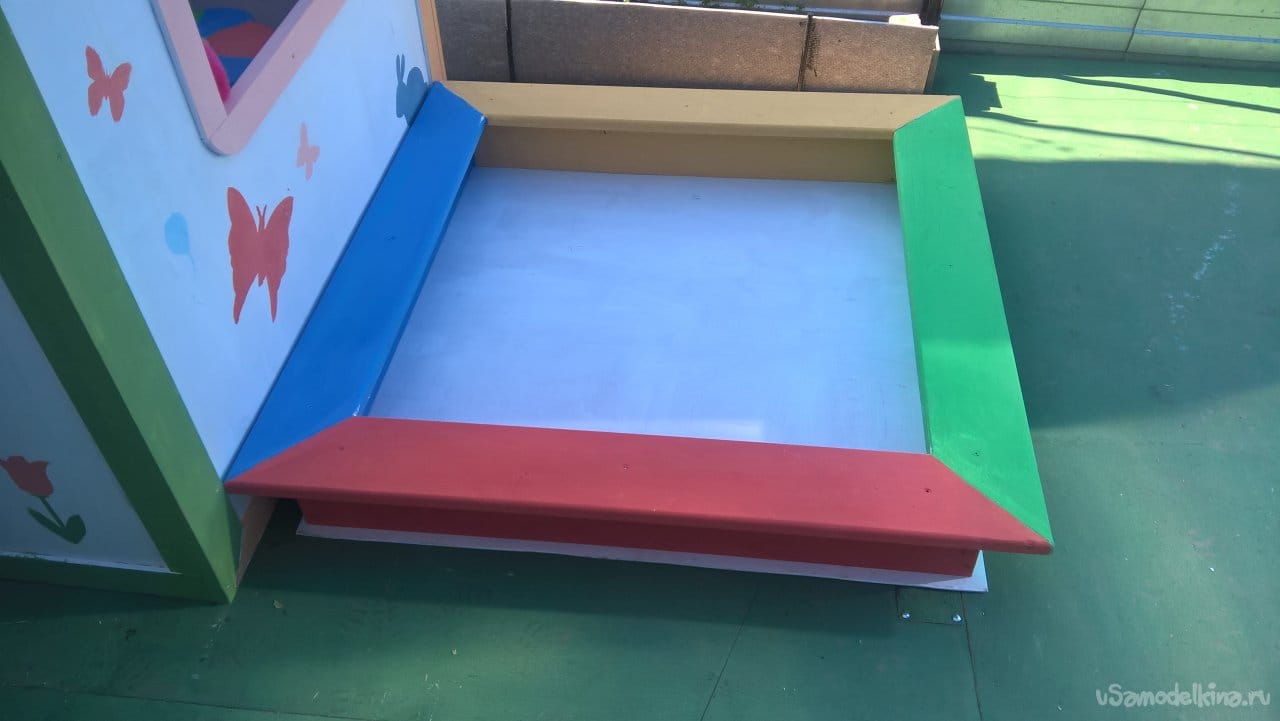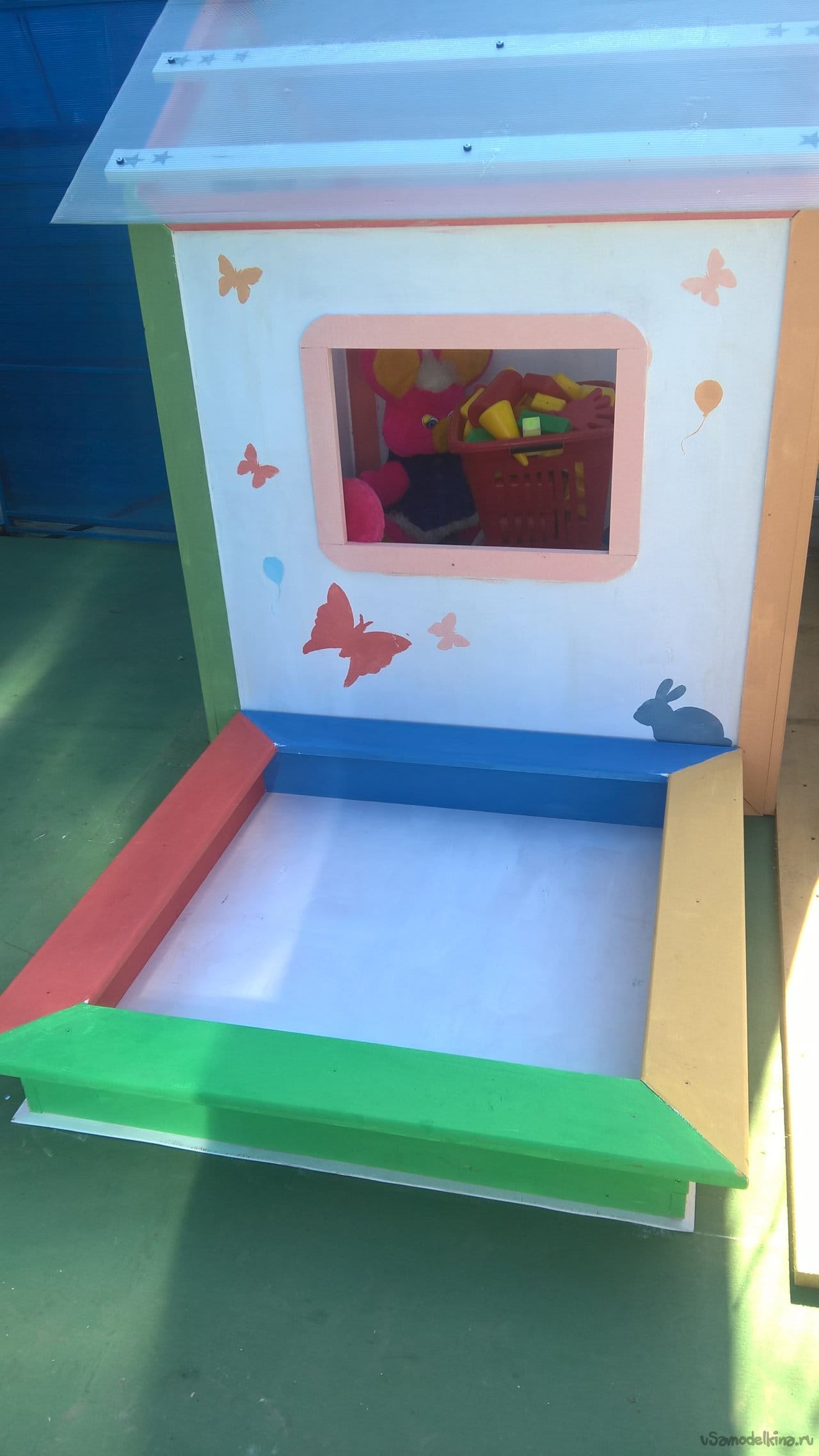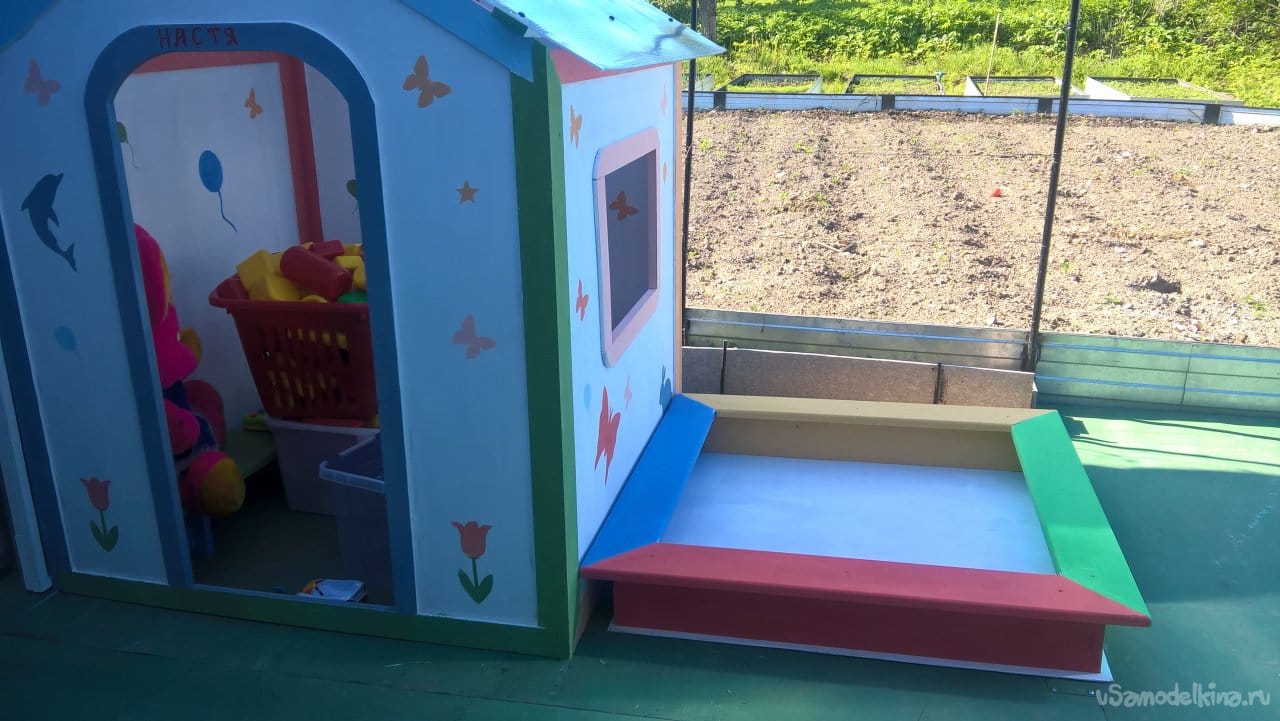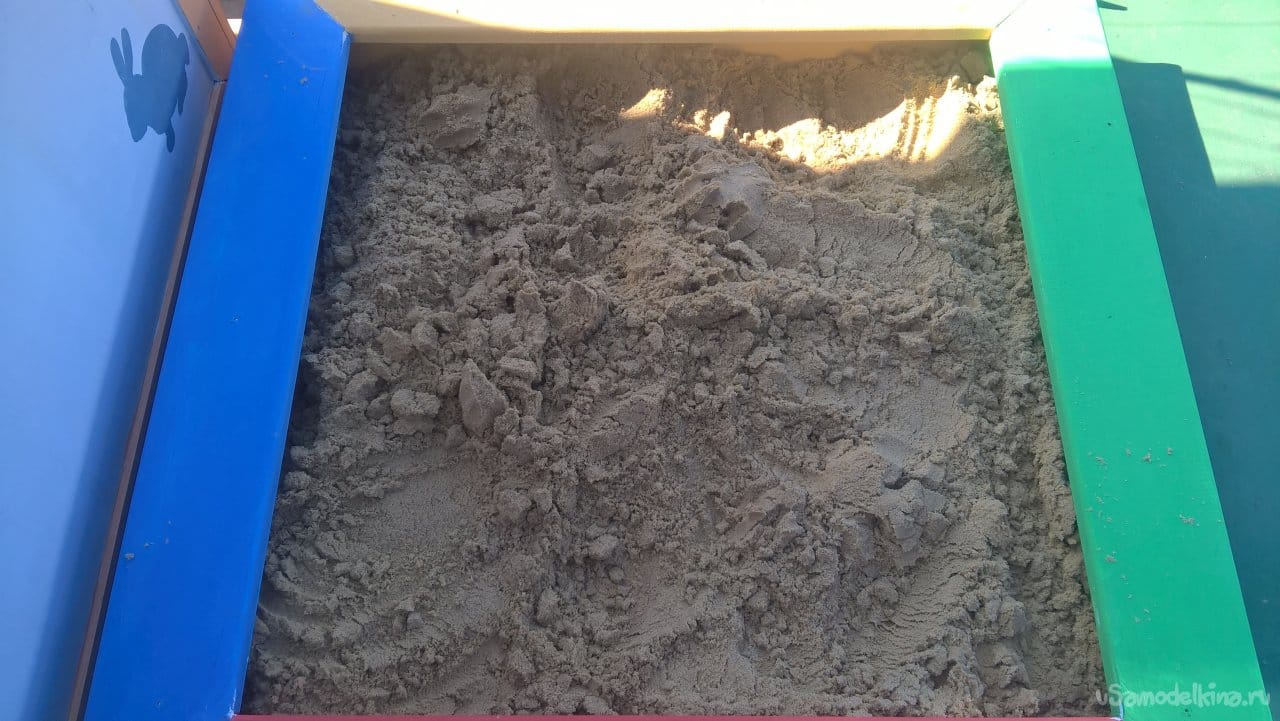 An important element of the sandbox is the lid. Therefore, the next step was to make a cover to protect it from precipitation, various debris and pets , for example cats can be used as a toilet. In those periods when the sandbox is not used, it is advisable to close it. To do this, I needed to cut six strips from an edged board on a circular saw. I assembled a frame from four slats, fastened it at the corners to prepared wooden corners and two slats in the middle. The frame was also processed and covered with paint, then cellular polycarbonate was fixed to it.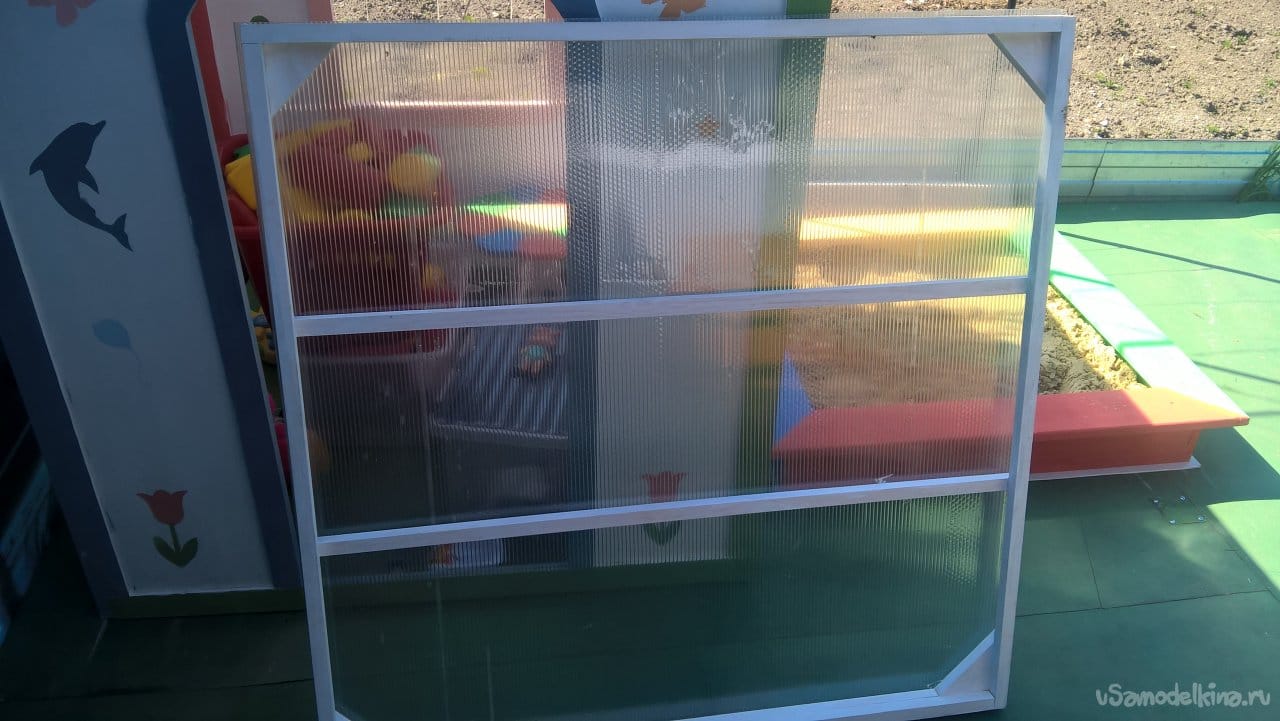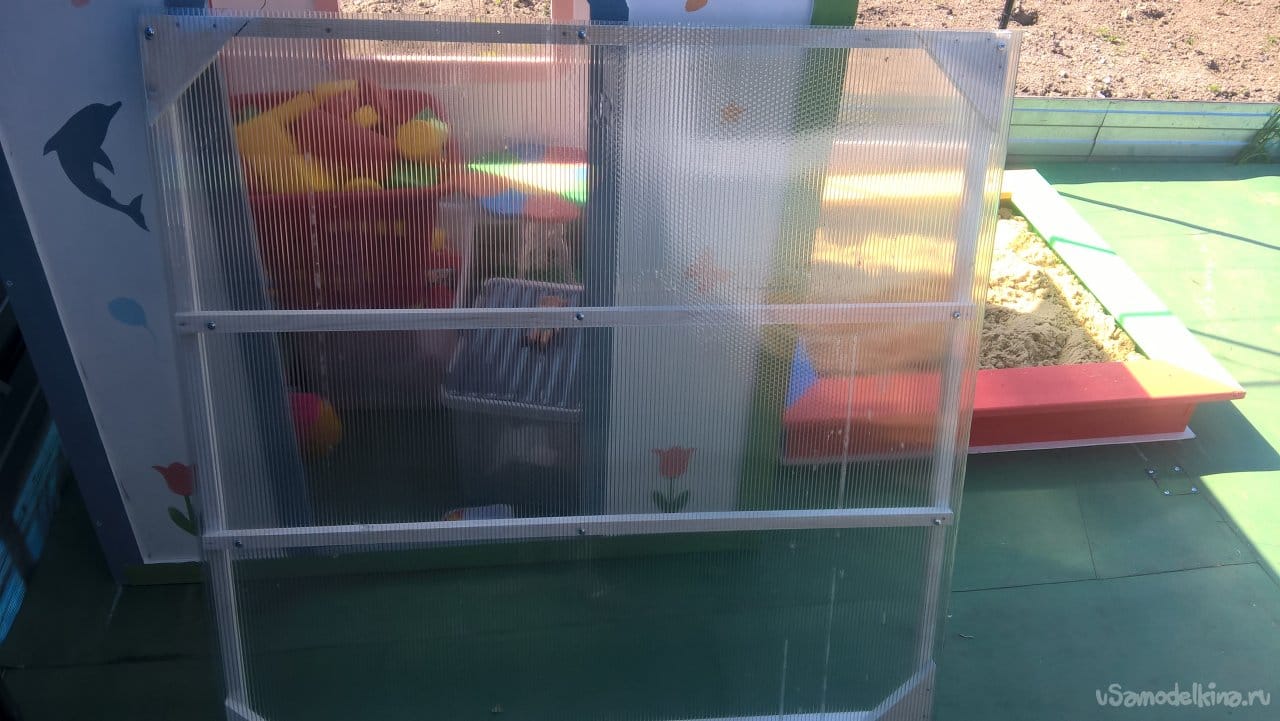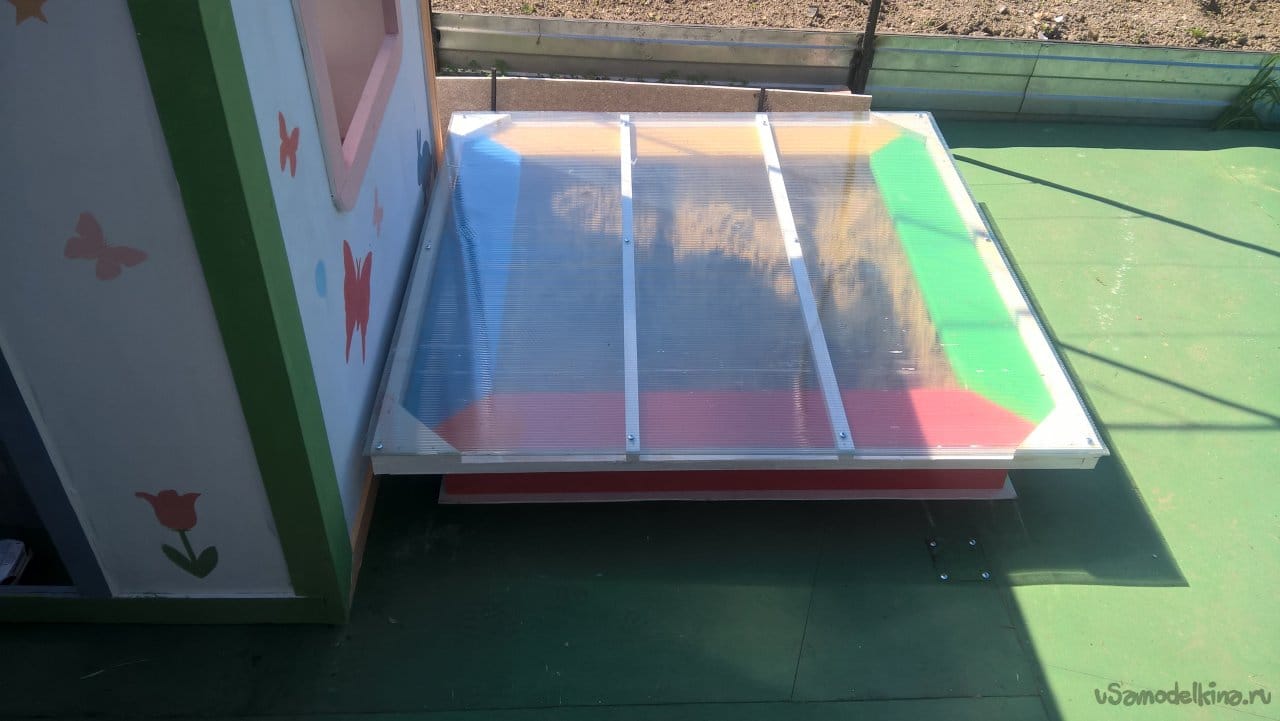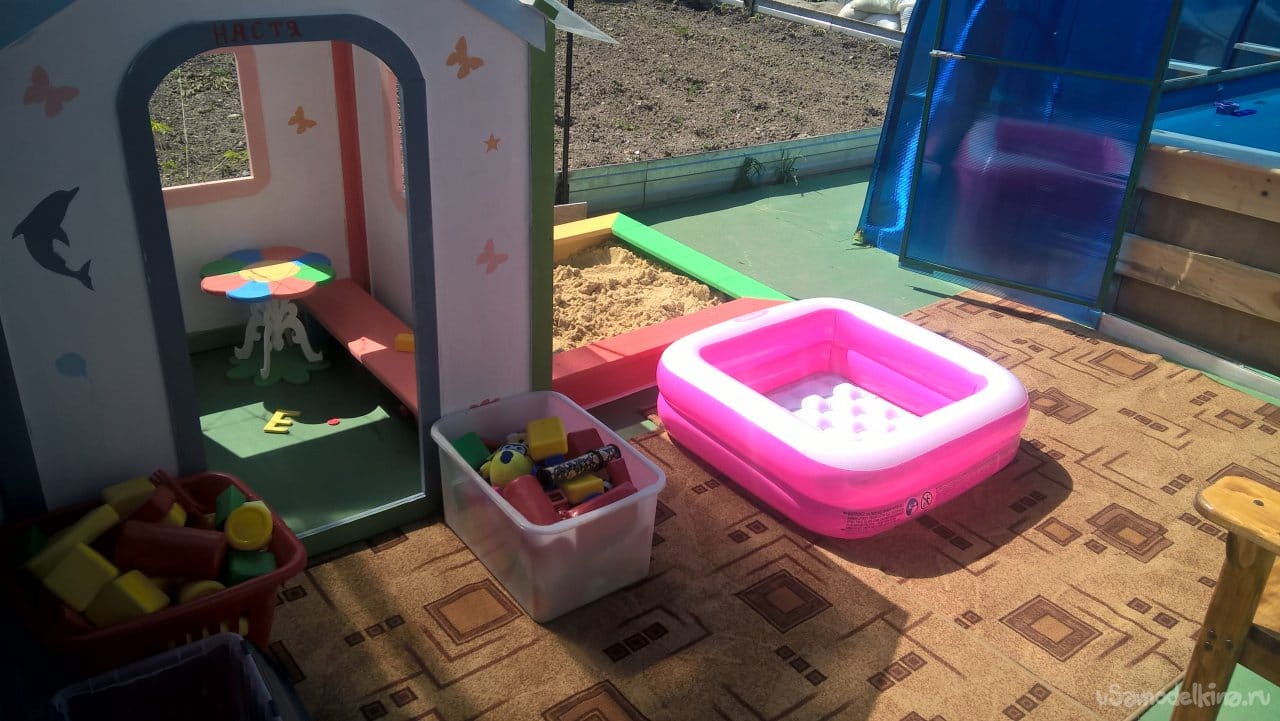 So I finished building a small, simple playground do it yourself , where there is a sandbox house, and in hot weather you can put an inflatable pool. Anyone can assemble such simple structures and will not only delight the child, but also decorate the summer cottage interior of the site with an extraordinary children's play area. Also to all this, if the place allows, you can complete the swing slide. And there is no need to dwell on standard solutions, you can come up with a lot of different ideas, if only there is imagination and the ability to make beautifully.