Technology
Marissa Mayer back in spotlight with launch of first start-up since leaving Yahoo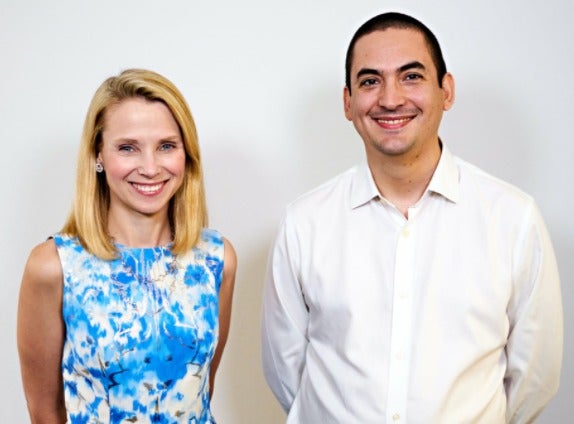 Marissa Mayer was hailed as a saviour when she left her role as a top Google executive to take over a declining Yahoo in 2012.
But after a contentious five year run as CEO of the veteran search firm and earnings of almost $250 million she resigned after it was bought by Verizon in 2017 for $4.48bn
Now the tech icon is back in the Silicon Valley spotlight with the launch of her first start-up company, Sunshine, since leaving Yahoo.
Their first product will be an address book app, Sunshine Contacts, that uses artificial intelligence to organise contacts more efficiently.
It is a high-profile comeback for Ms Mayer after several years away from the fierce scrutiny she had become accustomed to.
Ms Mayer, who says she has 14,000 contacts in her phone, was the 20th employee at Google and spent her career working on some of the industry's most successful products.
The mother of three was involved in designing the interface for Google Search engine, helped launch Google Maps and developed Google AdWords, which made most of the company's money.
Now she has launched Sunshine with former Google co-worker Enrique Muñoz Torres, whom she took to Yahoo with her and who also left in 2017.
"Six months later Enrique called me and we got together and he was like ′ I'm still excited to start that company that we were talking about a year ago,′ and I was like, 'I am, too,'" said Ms Mayer.
The pair have worked on Sunshine since 2018 and raised $20 million from investors.
Sunshine Contacts will be available free to users with an invitation and its developers say it will make it easier to share contact information and keep it up-to-date.
"The idea is that Sunshine Contacts basically becomes the brain that operates your contacts," Ms Mayer told CNBC.
"Contacts, in our view, should be a living, changing thing."
Users can give the app access to their Apple Contacts and Gmail and it will build a database of who you know, delete double entries and fill in missing information.
"It's crazy that we can have self-driving cars and global facial recognition, but still can't do simple things like remove duplicates in your contacts," Ms Mayer told WIRED.
She says that after Sunshine Contacts the company's aim is to build a suite of products that deal with "mundane" areas such as photo sharing or event scheduling.
"We're interested in taking some of the latest technologies, including artificial intelligence, as well as other sophisticated algorithms and applying them to some of the overlooked everyday problems," she said.