Sports
The Breakdown | 'No shirkers': how the late, great Ray Prosser changed Welsh rugby for good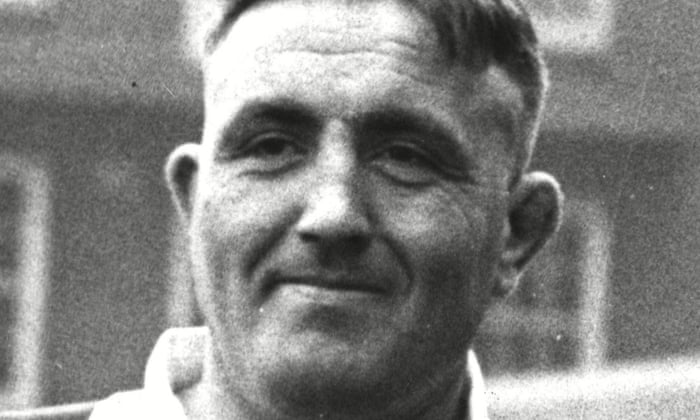 It was the middle of October in 1989, a few days before Pontypool faced New Zealand, and the rain was beating hard on a mobile office at a steelworks a few miles from the town. Inside it, Ray Prosser, the club's coach who had forged the career of many an international forward, was explaining his philosophy on rugby.
"I don't want ball-handlers," he said. "I want manhandlers." To Prosser, who has died at the age of 93, rugby was a simple game made complicated by its laws. It started up front and ended there, abetted by kicking half-backs. "I do not want to see props with the ball in their hands. I want to see them destroying the opposition front row."
Pross, as he was known to everyone at Pontypool, said it in rather more words, partial to adjectives that attract asterisks. He preferred to be interviewed in his office than on the phone because there was a lot to distract him, not least colleagues asking for instructions, and he talked for three hours, expressing his love for the game, his club and New Zealand rugby which, he maintained, had no peer.
It was an admiration he developed in 1959 when he toured there with the British and Irish Lions. A prop who won 22 caps for Wales, he was expected to make an impact in New Zealand but homesickness plagued him, not eased by his fear of flying. He appeared in the final Test in Auckland, the tourists' only success after losing the first three, but he returned home with the template for his coaching career which was to start a decade later.
It was based on physical domination. What he admired about New Zealand was their ruthless determination, their grasp of the game's rudiments from an early age, their attention to basics and their recognition that everything started with the forwards. Earning the right to play has been a coaching mantra for the last decade, but it was Prosser's foundation stone. He drove his players hard and turned many into legends.
"I am indebted to the man," said the former Wales hooker Garin Jenkins, who joined Pontypool from Pontypridd at the end of the 1980s. "The first time he saw me, he put his arm around me and said: 'You big round-headed bastard, welcome to the club.' And from then on I became known as Roundhead. Everyone had a nickname."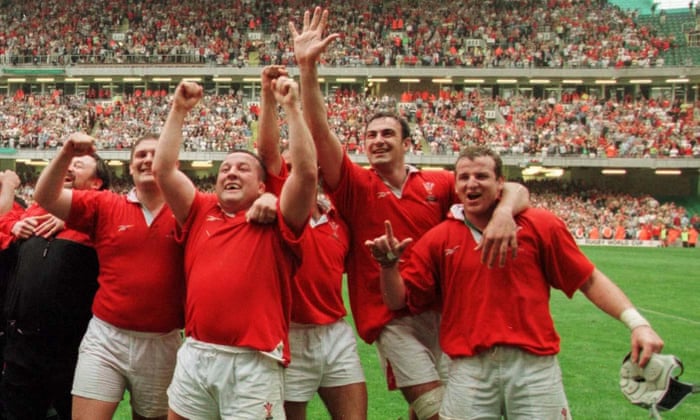 Phoning Pontypool for a team in those days required a certain knowledge of the club, not something easy for a reporter newly installed. "Doc, Sheets, Dodger, Bag of Sand, Fat Arse, Aubrey, Baldy Bear, Boris, Winston, Horsehead, Madman, Bamber, Kiwi…" A few would now fail a test of political correctness, but a nickname was a rite of passage as a player entered a select group.
"As a young forward, you could only learn from the likes of Pross, John Perkins, Graham Price and Steve Jones," said Jenkins. "The emphasis was on hard work and no shirking. Pross would make you run up what we called the grotto, a ski slope, and he would have watchers out to report back on those who were walking or taking short cuts. Put the effort in and you would get your reward.
"I knew I had arrived after we had won at South Wales Police and I had scored two tries. After the match, Pross beckoned me over. 'Roundhead, come and meet Rod Morgan, the chairman of the Wales selectors. Rod, this man will play for Wales.'"
Jenkins followed a long line of Prosser forwards into the red jersey: Terry Cobner, Tony Faulkner, Bobby Windsor, Graham Price, Kevin Moseley, Eddie Butler, Mark Brown, Jeff Squire and Perkins. His backs were not so blessed, although it remained a grievance to him that his scrum-half, David Bishop, only received one cap.
When leagues were set up in Wales in 1990, Prosser predicted the move would lead to the demise of the club game because it would lead to professionalism and only sides along the M4 corridor would survive. Thirteen years later, he was proved correct when regions were introduced and Pontypool, for so long under him one of Britain's leading clubs, began its descent into the twilight zone.
Pontypool was not an establishment club, but neither was it anti-establishment, unlike its fierce rival in the 1980s and beyond, Neath. During Prosser's interview in 1989, he expressed his respect for Cardiff and how he savoured taking Pontypool to a club so steeped in history and grandeur. He enjoyed defeating them as much as Neath, but not taking it any further.
Prosser cherished the game's amateur values and although, after his early years in charge, he did not often taste defeat, he was not a sore loser. In the Welsh Cup semi-final against Cardiff at Rodney Parade in 1985, Pooler were overwhelming favourites to win having beaten their opponents 24-6 two weeks before and boasting a Merit Table percentage of more than 90 for the second successive season.
Cardiff, unable to match Pontypool's consistency over a season, lifted their game on the day and won 24-3. "It was men against boys," said Prosser afterwards. He was never one for excuses.
The steelworks at Panteg has long gone and Pontypool are in the second tier of club rugby in Wales, denied promotion by the pandemic having lost one league match in the last three seasons, but Prosser's legacy lives on: Warren Gatland's Wales was modelled on physicality, as was Munster's success in Europe in the 2000s, South Africa's World Cup conquest last year and Exeter's double, which followed Saracens', last season. As he often said: "The most successful teams play a basic game."
• This is an extract from our weekly rugby union email, the Breakdown. To subscribe, just visit this page and follow the instructions.