Business
Don't blame Chancellor's Eat Out to Help Out for second Covid wave says epidemiologist Neil Ferguson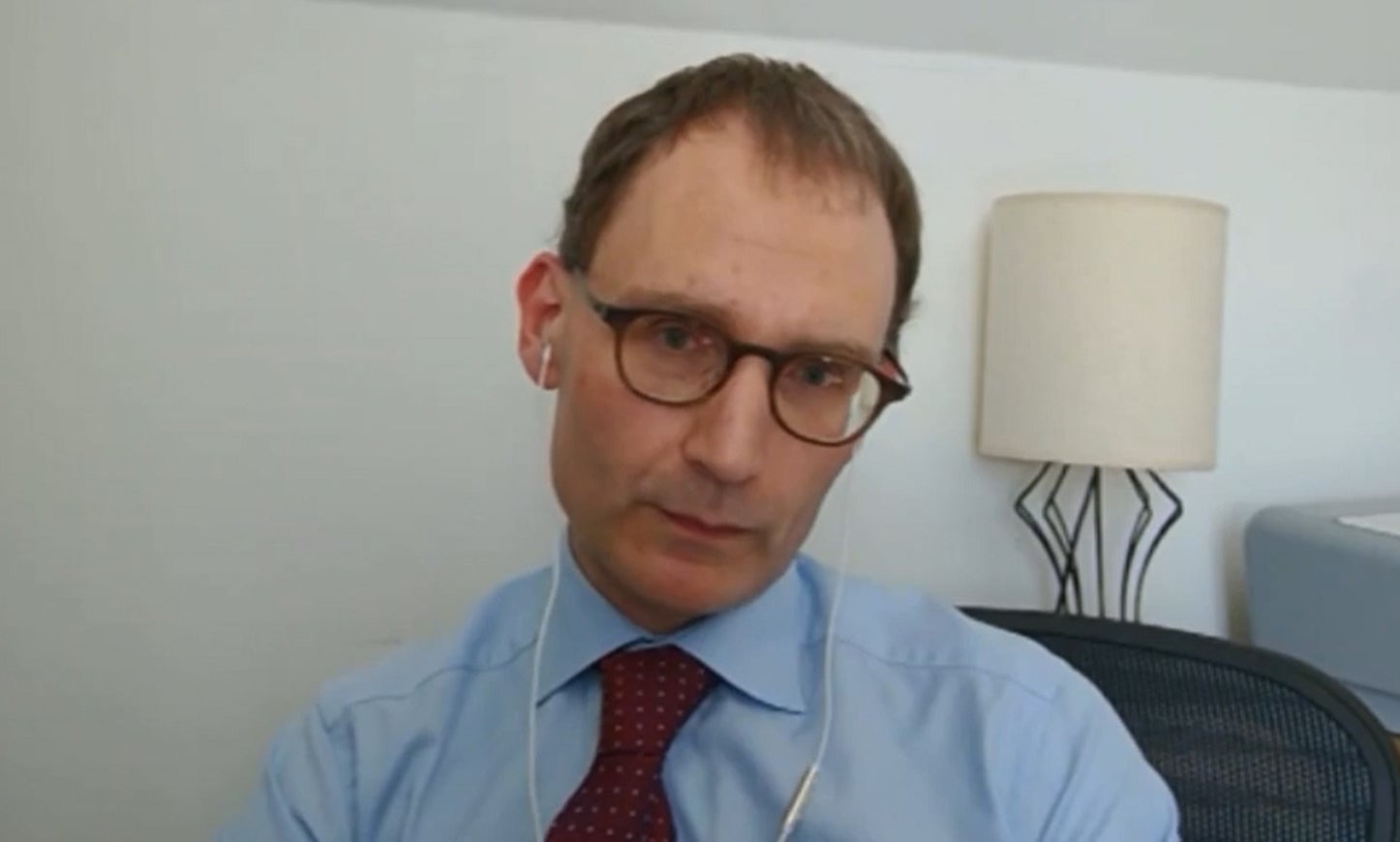 One of Britain's most well-known epidemiologists has said that he has not seen "convincing evidence" Rishi Sunak's controversial meal subsidy scheme is responsible for the UK's subsequent spike in Covid cases.
The Chancellor's Eat Out To Help Out (EOTHO) scheme offered subsidised meals in pubs and restaurants in the month of August and has been identified by some as a likely accelerant of the virus's spread over the summer.
But Professor Neil Ferguson of Imperial College London said it was "probably misleading" to identify individual government policies as responsible for the second wave of cases that has hit the UK.
"I haven't seen any convincing evidence that Eat Out to Help Out made any appreciable difference to risk," Professor Ferguson told Econ Films' CoronaNomics show.
"Undoubtedly reopening the economy, allowing people to go to restaurants and bars has contributed, as well as more general and more frequent mixing of people in society, to the growth of the epidemic we see here."
"[But] the UK is not in a unique position. The whole of Europe is experiencing the same challenges right now so I think it's very hard to attribute and probably misleading to attribute those risks to particular policies."
The debate about the wisdom of the Chancellor's policy – which subsidised 100 million meals over the summer – is heating up.
Some researchers initially found no clear association between cases and uptake of the scheme.
But a new paper last week from Thiemo Fetzer of Warwick University's Centre for Competitive Advantage in the Global Economy (CAGE) used an analysis of microdata on the number of restaurant visits and subsequent infections and also local rainfall patterns to suggest EOTHO had been responsible for up to 17 per cent of new infection clusters.
Professor Tim Besley of the London School of Economics, who is leading a project, under the auspices of the Royal Society, to integrate epidemiological and economic modelling to give better policy advice to ministers, who was also speaking to CoronaNomics, said the jury was still out on the impact of the Chancellor's policy.
"Certainly some of my colleagues were sceptical right from the start about the policy given the economic benefit for the increase in risk, but what I haven't seen is any convincing analysis that it was a material factor in the pick of the disease in recent weeks," he said.
Professor Ferguson's team at Imperial put together a model in March which suggested the unmitigated spread of the virus could cause 500,000 deaths in the UK.
The results are credited with prompting the Government to impose the full lock down within days.
Professor Ferguson stepped down from Sage, the government's main scientific advisory group in May, after it emerged he had broken the lockdown rules himself.
But he told CoronaNomics that he is still "involved in advising the UK government".