Technology
PS5 availability issues sees resellers flood eBay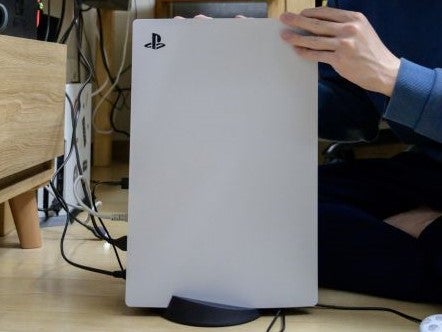 Second-hand retailers and online auction sites are being flooded with PS5 consoles after all major retailers sold out their stock due to huge demand.
In some instances, resellers are offloading the latest Playstation at vastly inflated prices as they seek to make a quick profit from the limited supply.
Listings on eBay have stretched above £800 for the PS5 Standard Edition, which retails at £449.99.
Bids for the discless Digital Edition, which usually sells for £349.99, reach close to £700.
People looking to buy either version of the PS5 as soon as possible may be forced to look through second-hand listings, as traditional sellers are currently failing to meet the demand.
The next-generation console is fetching similar prices on Gumtree, with some ambitious resellers advertising sealed versions for up to £1,000.
Traditional retailers are offering ways for hopeful buyers to find out when new stock comes in.
GAME and Curry's PC World have set up newsletters for customers to sign up to, which will alert them via email when they restock.
Curry's was due to receive new stock at 11am on 19 November, however the company's website appears to be currently experiencing difficulties due to the increased traffic.
The tech retailer had initially planned to release the PS5 at 9am but was forced to delay it due to the overwhelming demand.
Many customers disappointed on Thursday were left disappointed after Currys said it would have to cancel some people's orders who had found a loophole to order before 9am.
"Hi, if you had placed the order before 9am, this would have been cancelled due to a loop hole in the website allowing you to order," TeamKnowHow, which is part of Currys PC World, tweeted.
New stock is also expected to appear at midday on Amazon, while Asda is also expecting a fresh batch of consoles at the same time.