DIY
Caliper from the range + left-handed version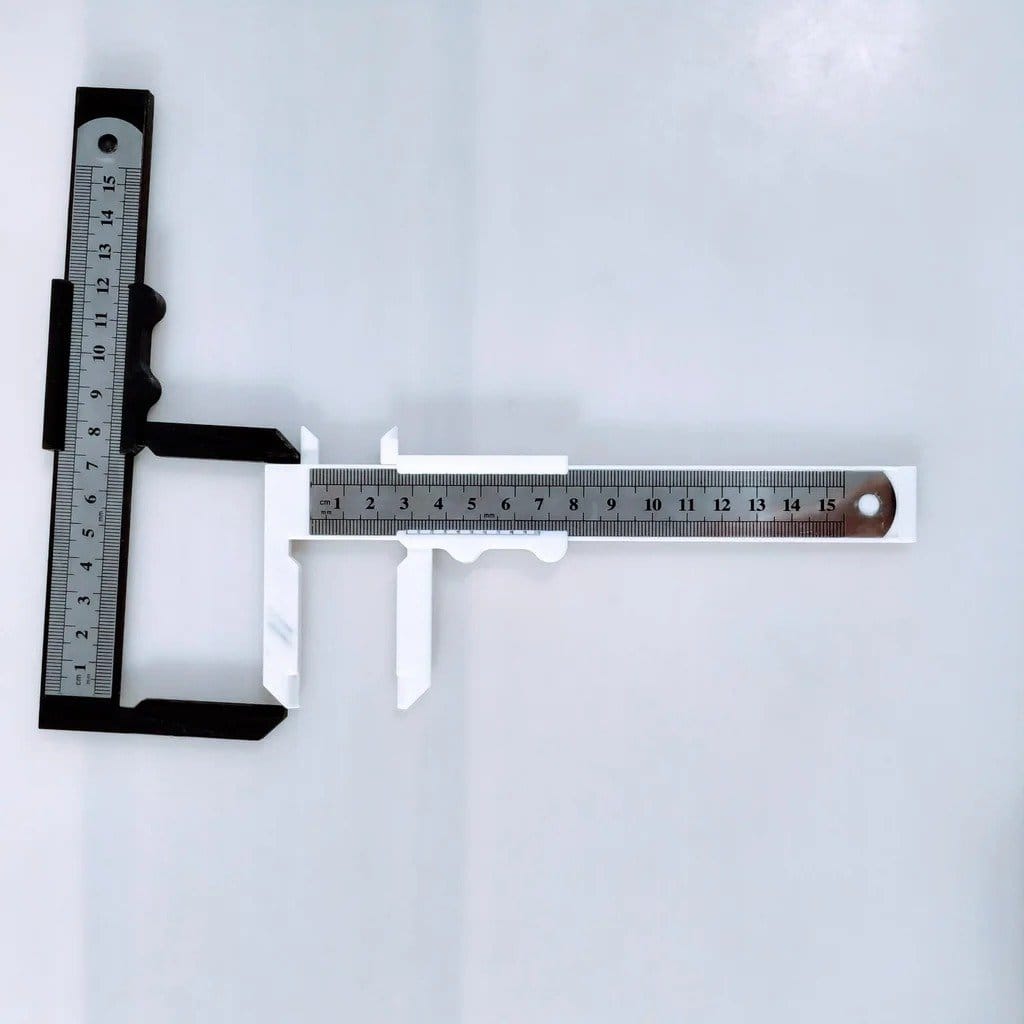 In this article, we will learn how you can make a vernier caliper from a metal ruler. What's especially interesting about this build is that the tool can be made for left-handed people.
Tools and materials:
-Metal ruler;
-3D-printer;
-Superglue;
-Computer with software;
-Printer;
Step one: full version
Parts for a caliper need to be 3D printed. This is the classic version with jaws for external and internal measurements.
Parts are suitable for a ruler measuring ~ 170×20 mm and a thickness of about 0.5 mm. For other lines, you will need to make minor adjustments.
The moving part should slide back and forth and should not be too tight.
Print files can be downloaded below.
StationaryPart_AdvancedCaliper_1.1_NirL.stlMovingPart_AdvancedCaliper_1.2_NirL.stl

Step two: version without internal jaws
The next version does not have internal measuring jaws. The advantage of making this type is that it has no sharp edges, so it is more suitable for children.
Files can be downloaded below.
SimplerCaliper_MovingPart_1.1_NirL.stlSimpleCaliper_StationaryPart_1.0_NirL.stl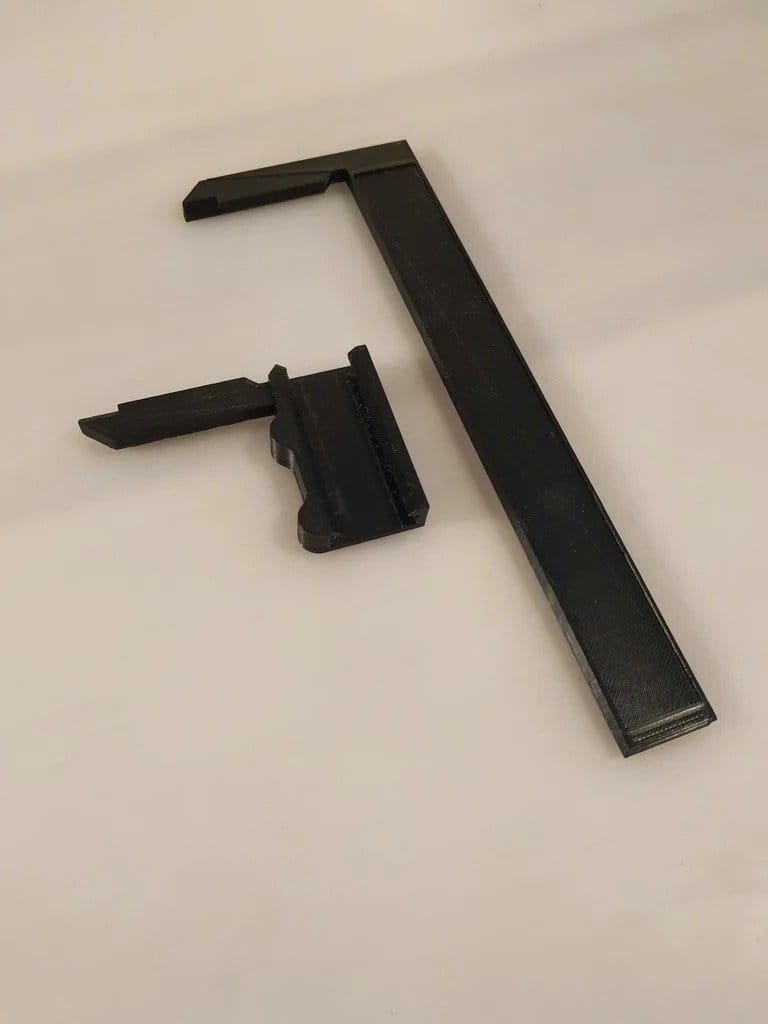 < a href = "https://content.instructables.com/ORIG/FFR/XRKX/KHQ9X1WA/FFRXRKXKHQ9X1WA.gif" rel = "prettyPhoto">
Step three: ruler
The ruler can be printed on paper, but the master decided that it is metal the ruler will be much more practical.
The ruler needs to be glued with superglue.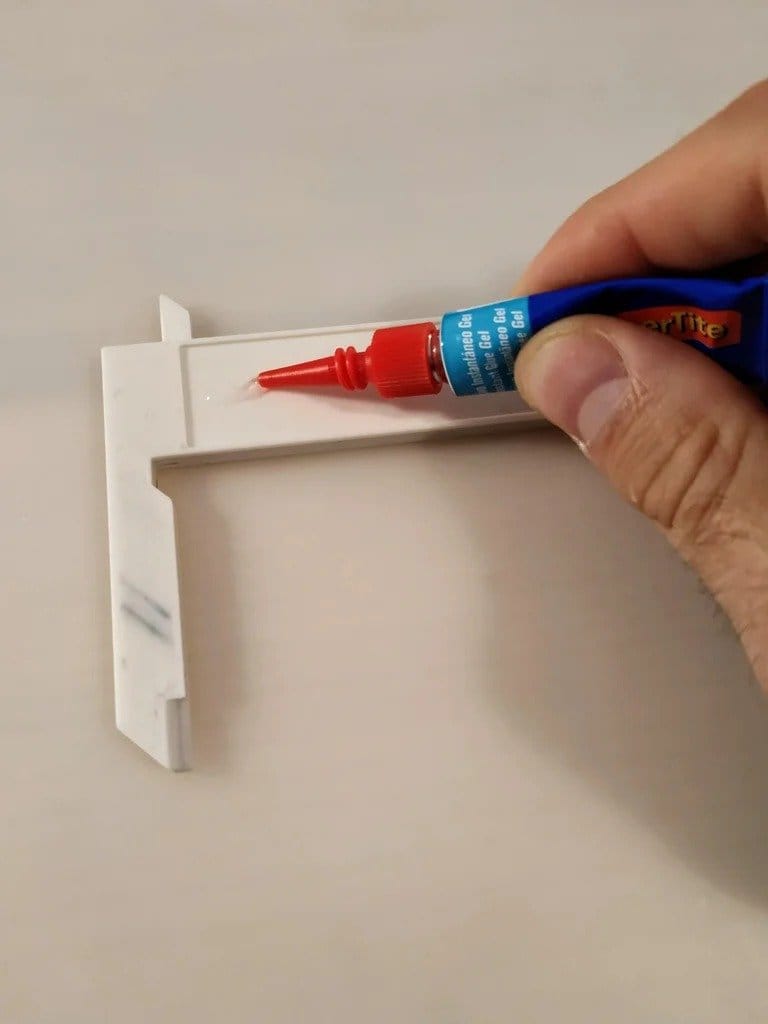 Step four: Vernier scale
Vernier (vernier scale, Vernier scale, vernier) – an auxiliary scale installed on various measuring instruments and instruments, which serves to more accurately determine the number of divisions of the main scale.
The ruler has a step of 1 mm … This pitch is not sufficient for a caliper, which typically has a pitch of 0.1 mm. The idea is to print another scale and stick it against the ruler. The master used the Vernier scale, which has 10 divisions with a step of 3.9 mm.
The scale needs to be printed, but conventional printers are not designed for such accurate calibration.
The wizard includes two files. Their sizes have been set so that when the template is printed on A4 (landscape) sheet, they are printed at their actual size. There are two objects in the file, one is a scale and its length should be 39 mm. The other is a long rectangle 100 mm wide.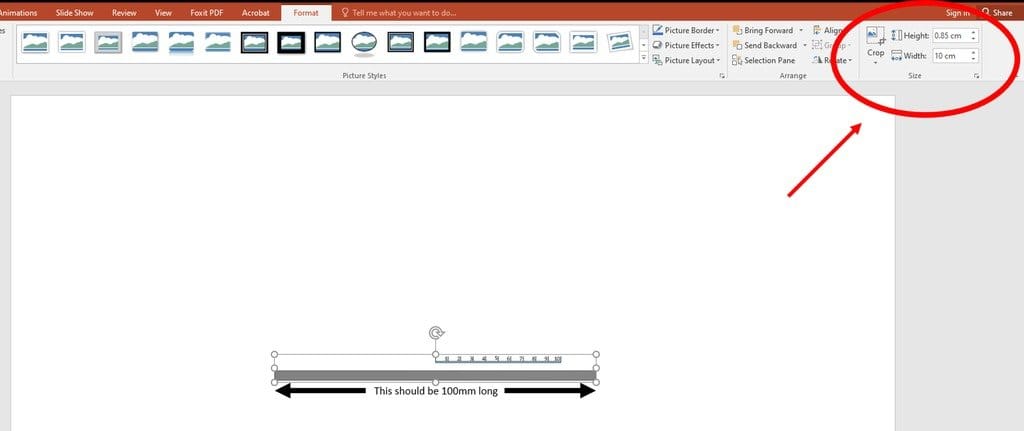 < a href = "https://usamodelkina.ru/uploads/posts/2020-11/1606570733_1-7.jpg" rel = "prettyPhoto">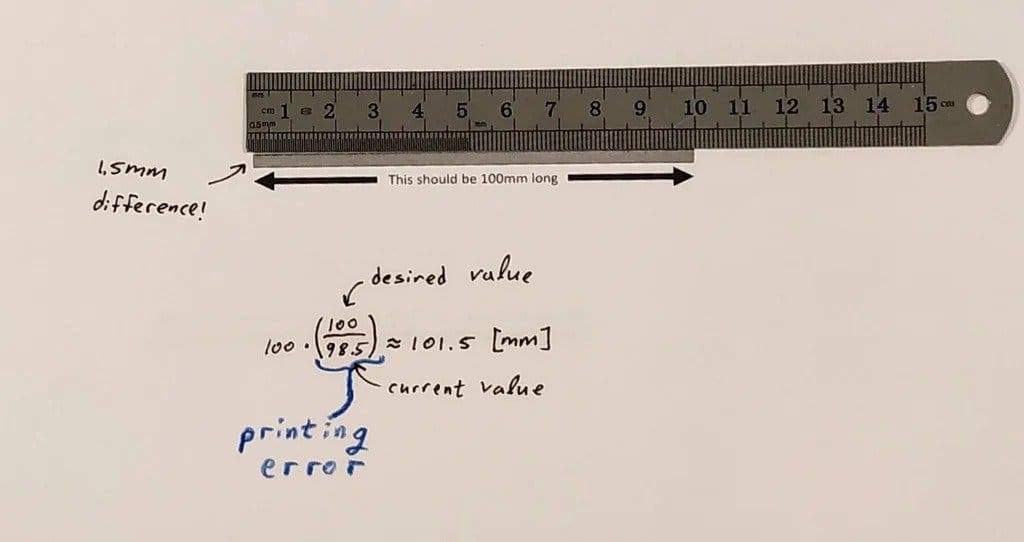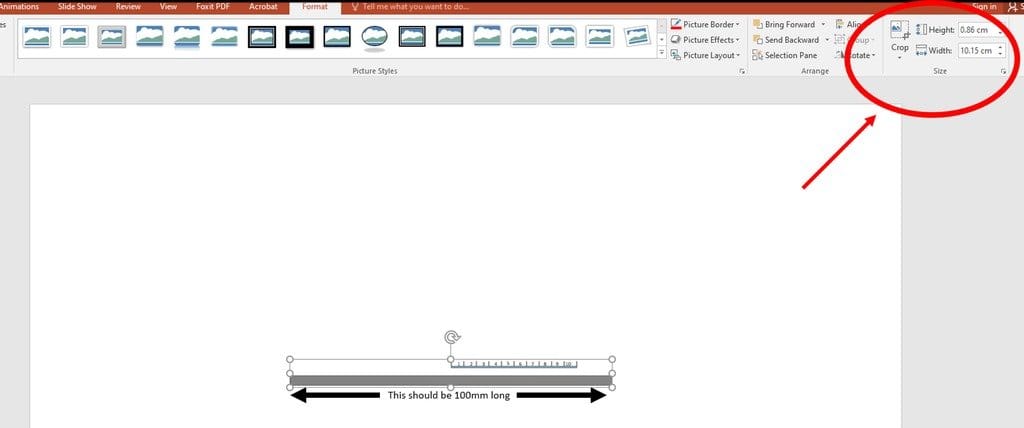 To to make sure that the Vernier scale is printed correctly, first we print the page as it is. Then we measure the length of the rectangle. It will probably be slightly different from 100mm, so you will need to correct that size. How to do this will be written below.
The craftsman printed his first version and measured the width of the rectangle to 98.5 mm instead of the required 100 mm. In this case, the master must set the length of the rectangle to 100 * (100/98.5) = 101.5 mm. And it will be the correct size, which will give 100 mm when printed.
After printing, the scale is cut out and glued to the movable part of the caliper. To glue it, make sure that the caliper is completely closed and that the Vernier scale is parallel to the ruler. The first mark on the Vernier scale should match the first mark on the metal ruler (0 should be opposite 0).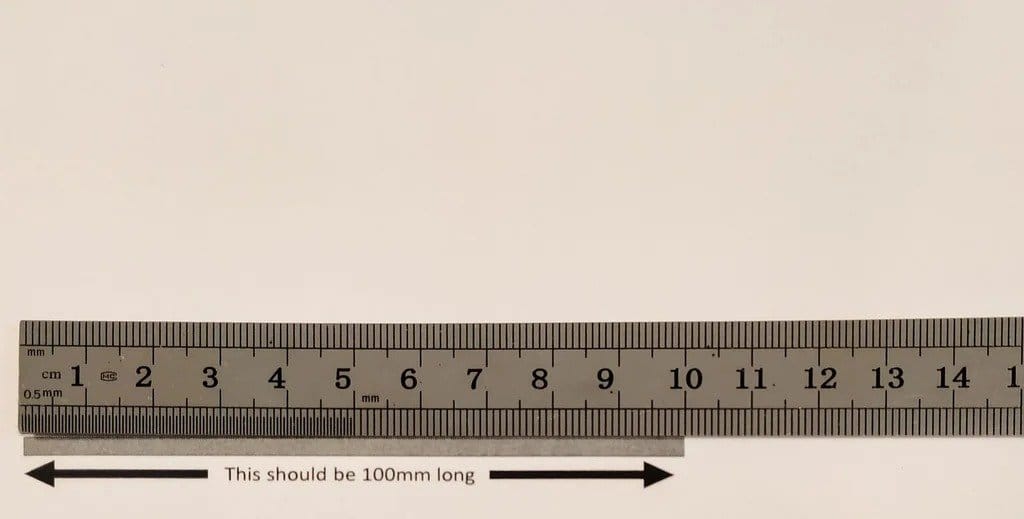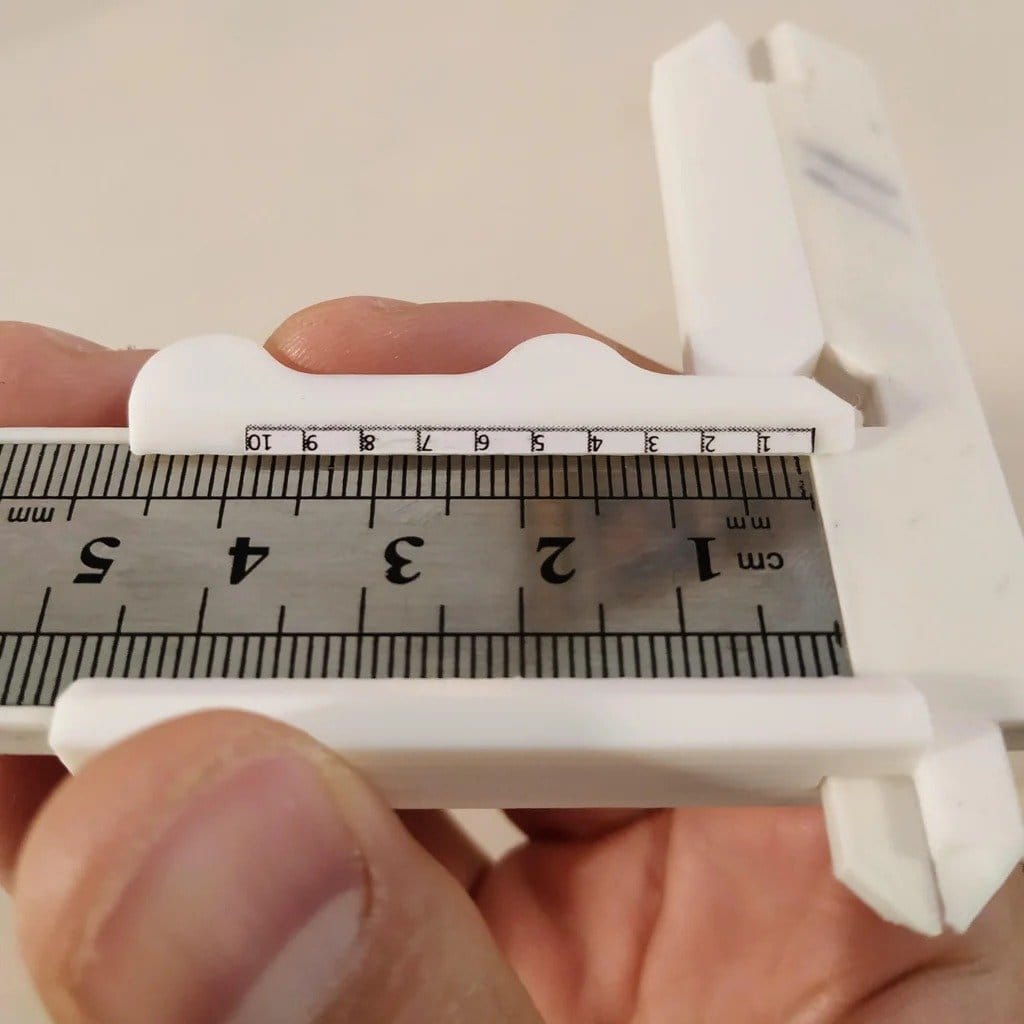 The file for printing can be downloaded below.
Vernier Scale.pptx
All ready.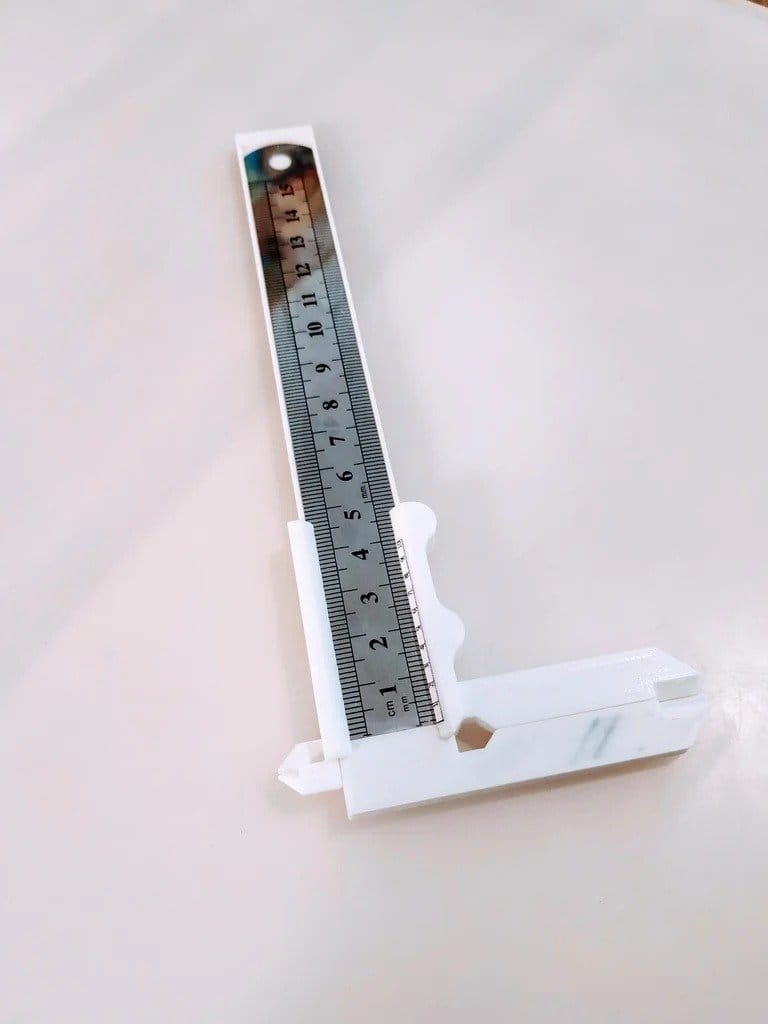 < a href = "https://usamodelkina.ru/uploads/posts/2020-11/1606570778_1-13.jpg" rel = "prettyPhoto">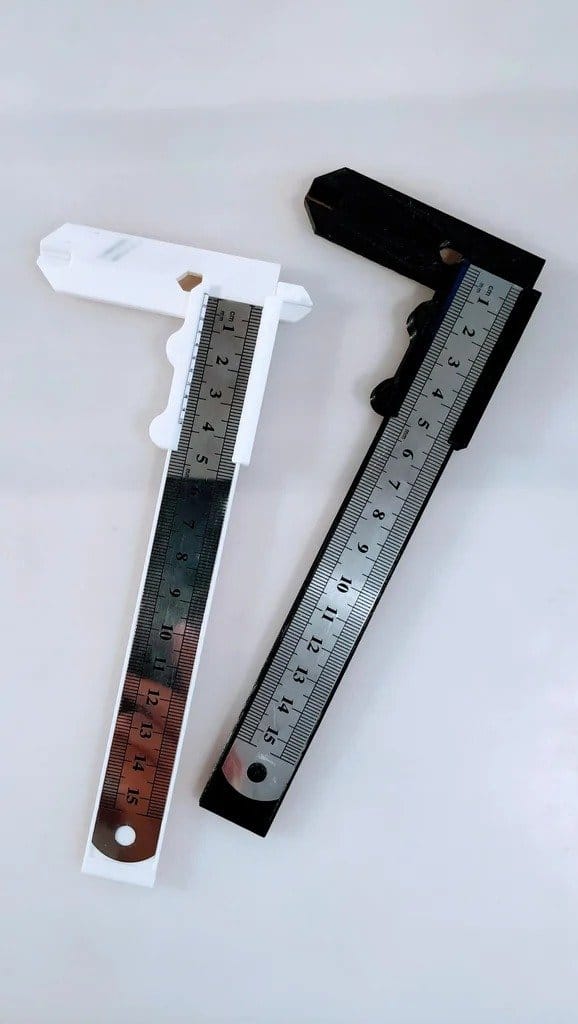 We forgot about the caliper for left-handers. The files for it can be downloaded below.
FullVersion_StationaryPart_LeftHanded_NirL.stlMovingPart_LeftHanded_1.2_NirL.stl
Now that's it for sure.