DIY
3-section shelving unit with adjustable distance between shelves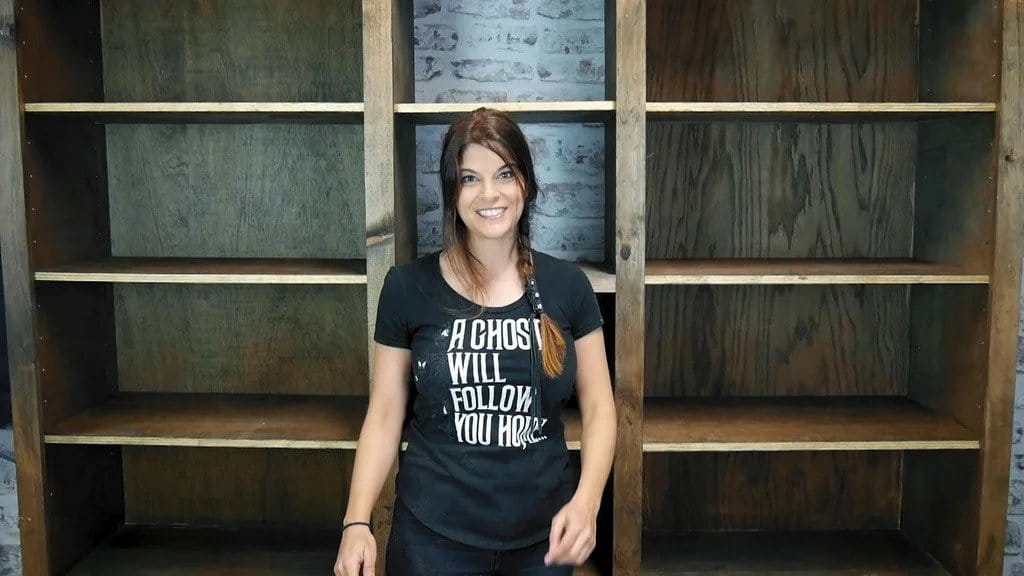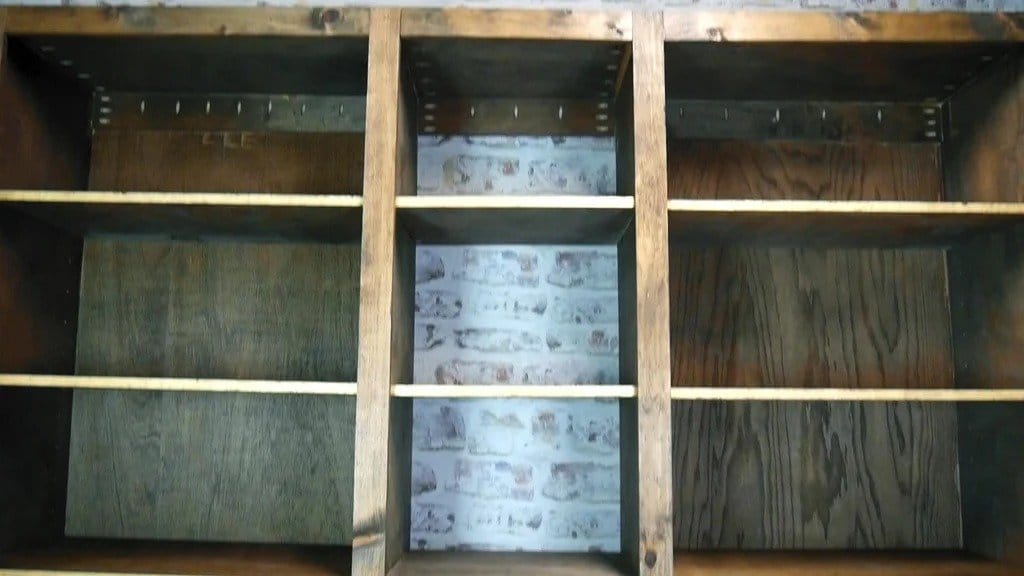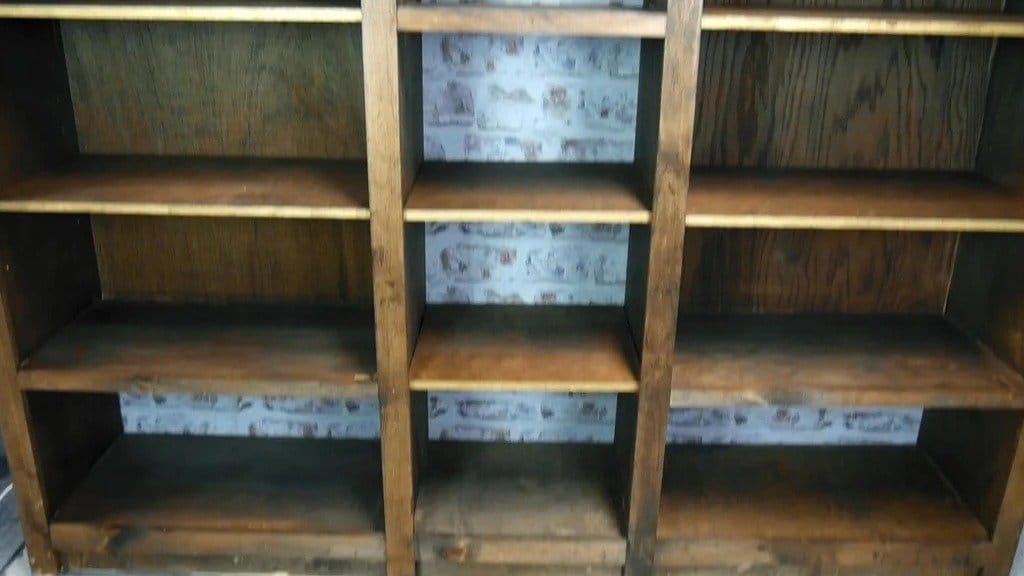 Basically all homemade craftsmen are men, but sometimes there are pleasant exceptions. In this article, the master girl will share with us her experience in making a rack of three sections for a pantry.
Tools and materials:
-Plywood;
-Board;
-Conductor for drilling;
-Furniture fasteners;
-Carpentry glue;
-Cross saw;
-Circular saw;
-Clips;
-Roulette;
-Marker;
-Screwdriver;
-Drills;
-Level;
-Angle;
Step one: racks
Partially the material was cut to size in the store where it was purchased. The depth of this rack will be about 45 centimeters. Basically, all parts are made of plywood.
First, the master makes the racks. For the racks, the master glues two plywood blanks each.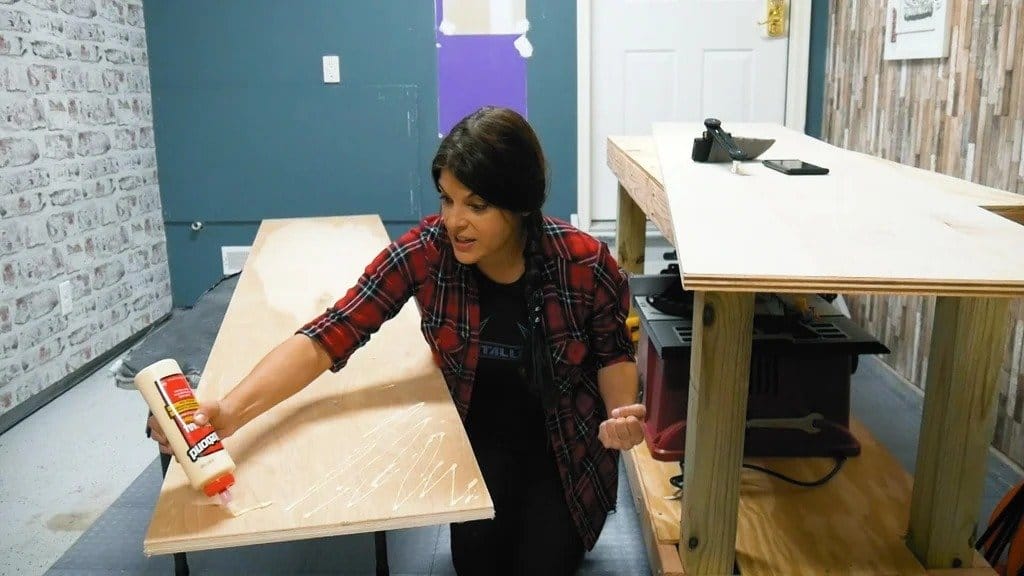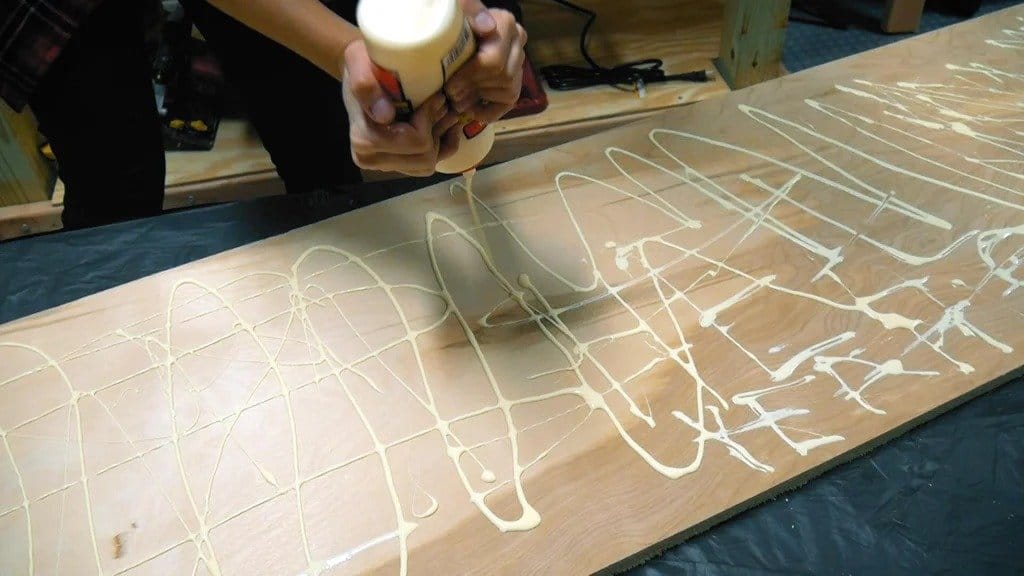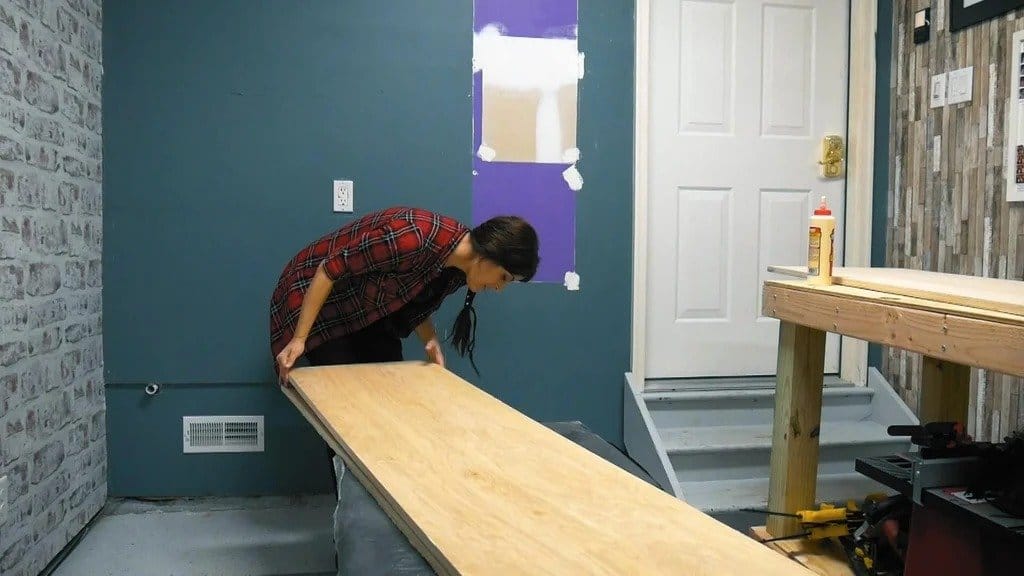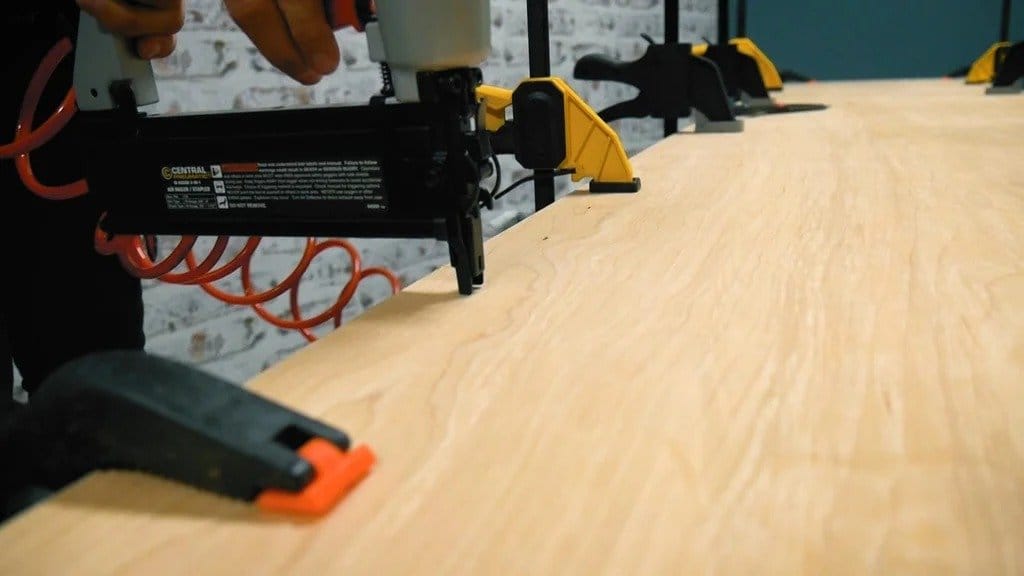 Step two: base
For each of the sections of the rack (3 sections), the master makes a base.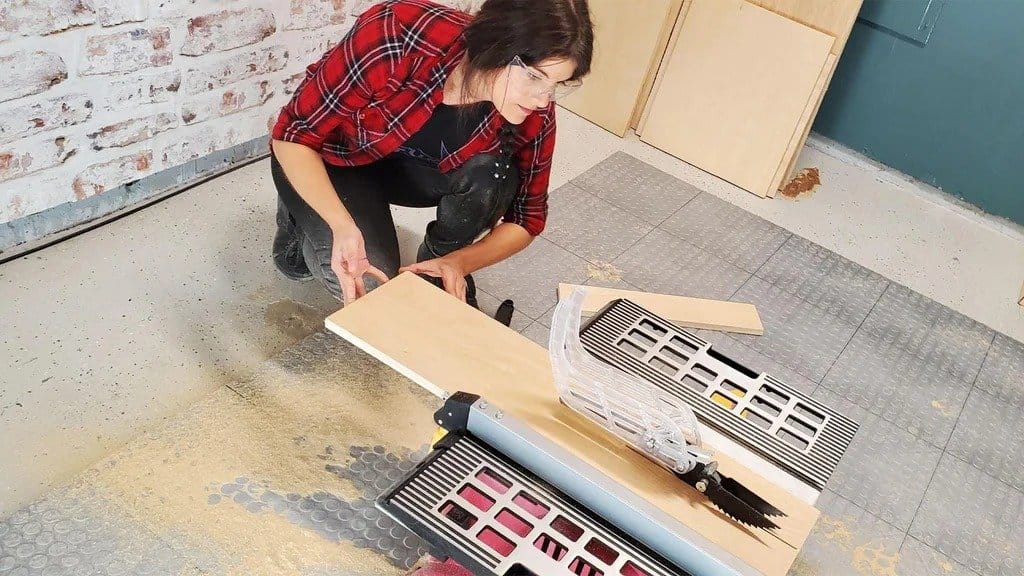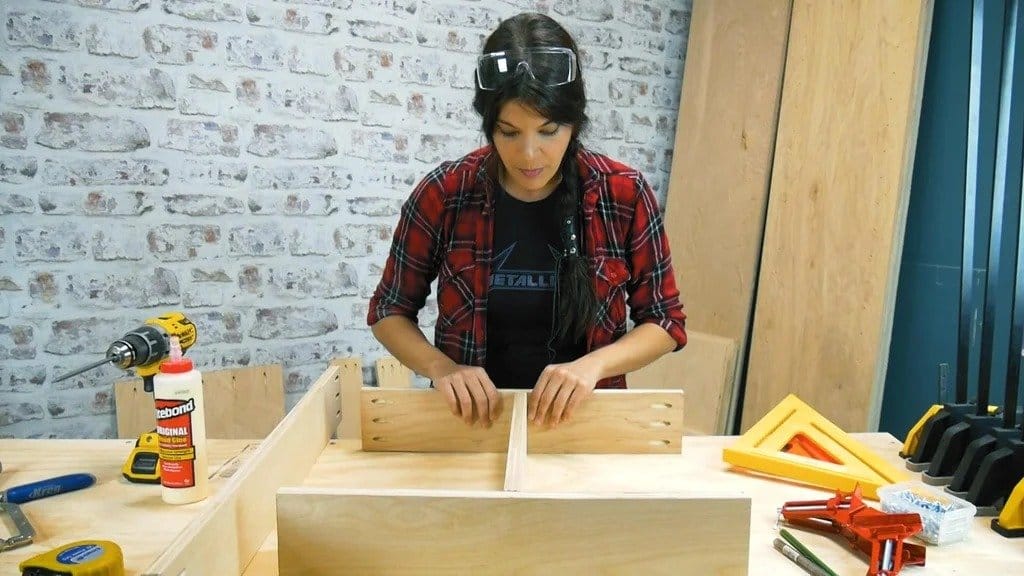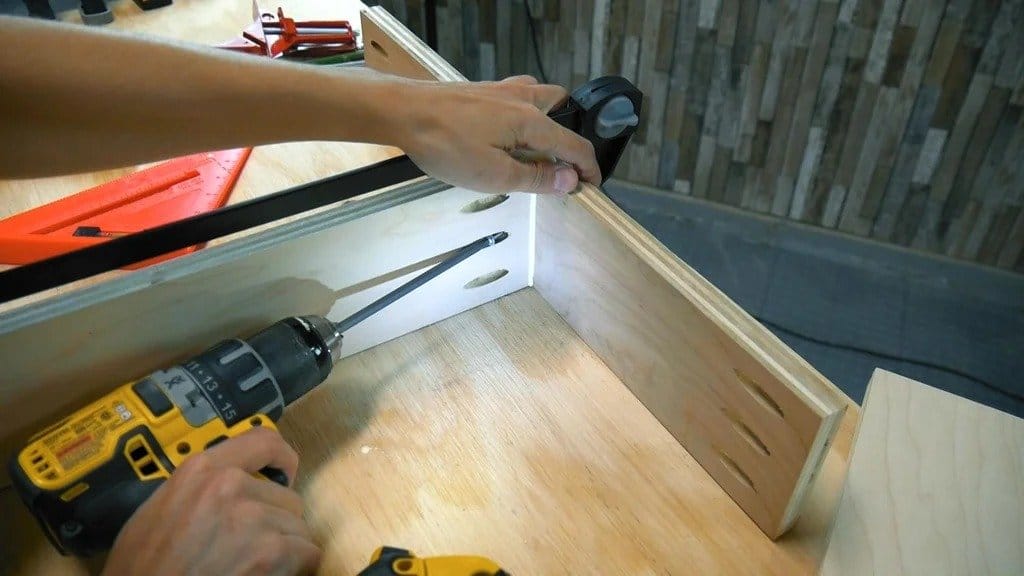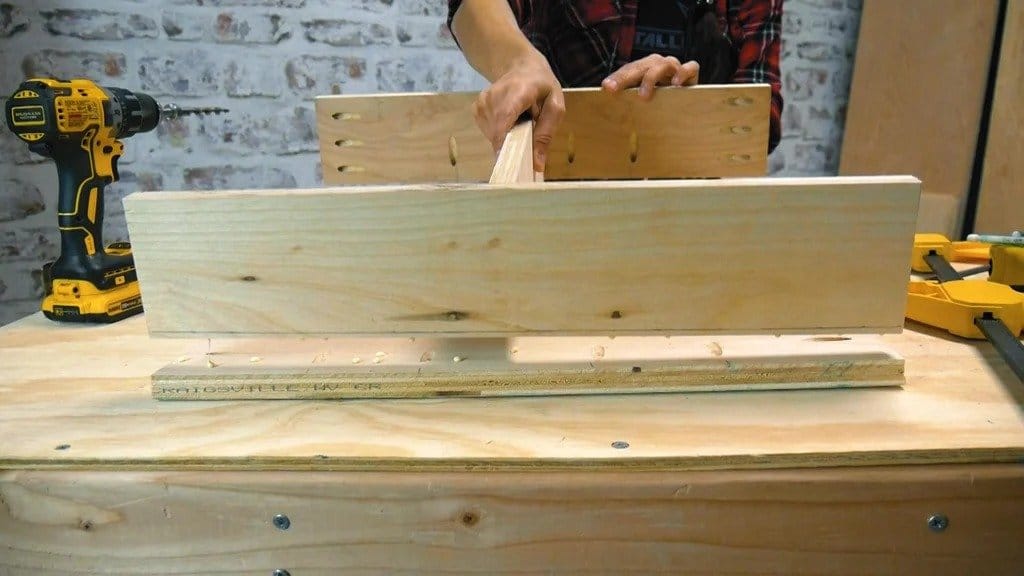 Step three: holes
Using a template, drill holes in the racks for the shelves.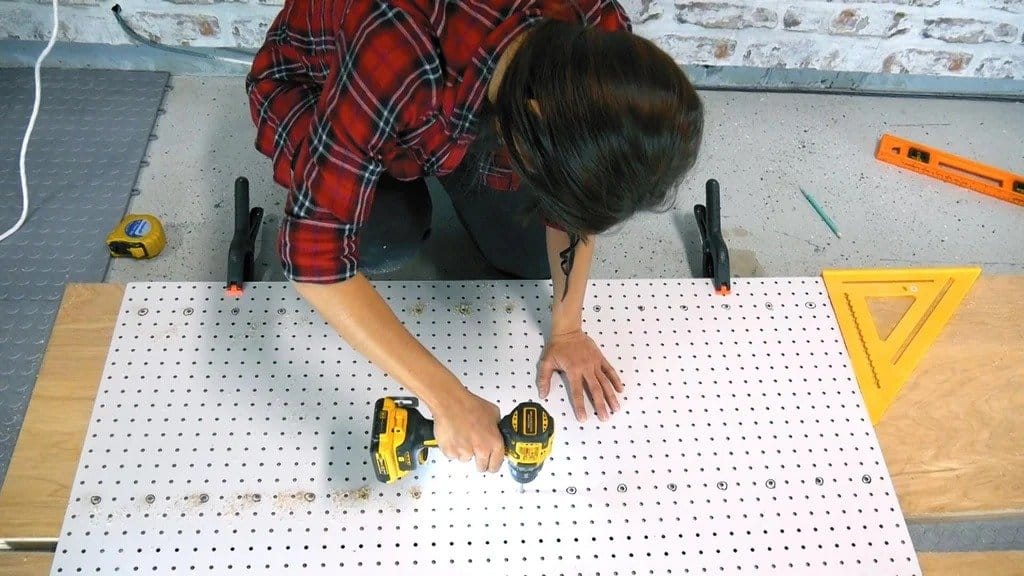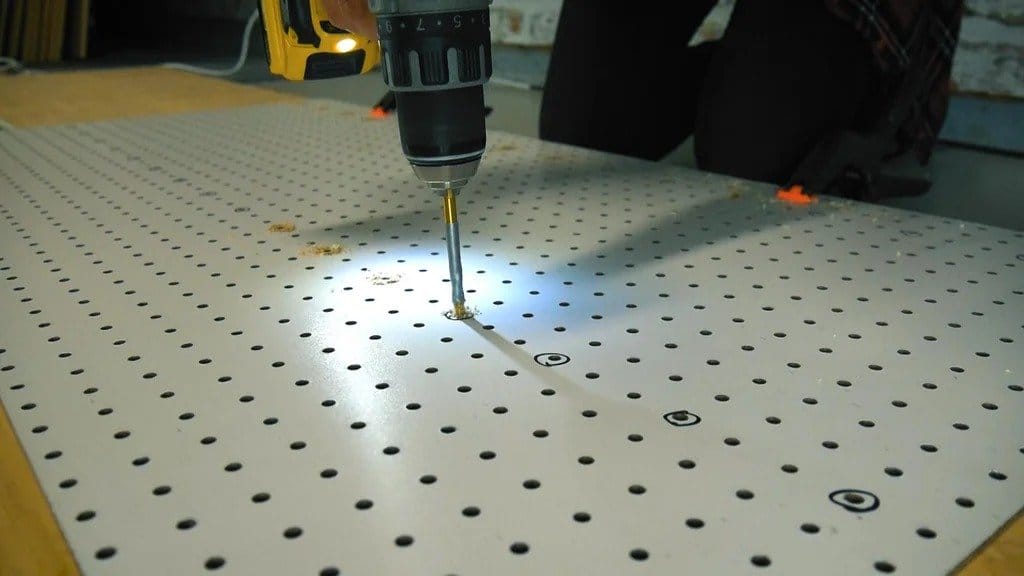 Step four: making the central section
Next, the master starts assembling the central section.
Fastens the lower and upper parts.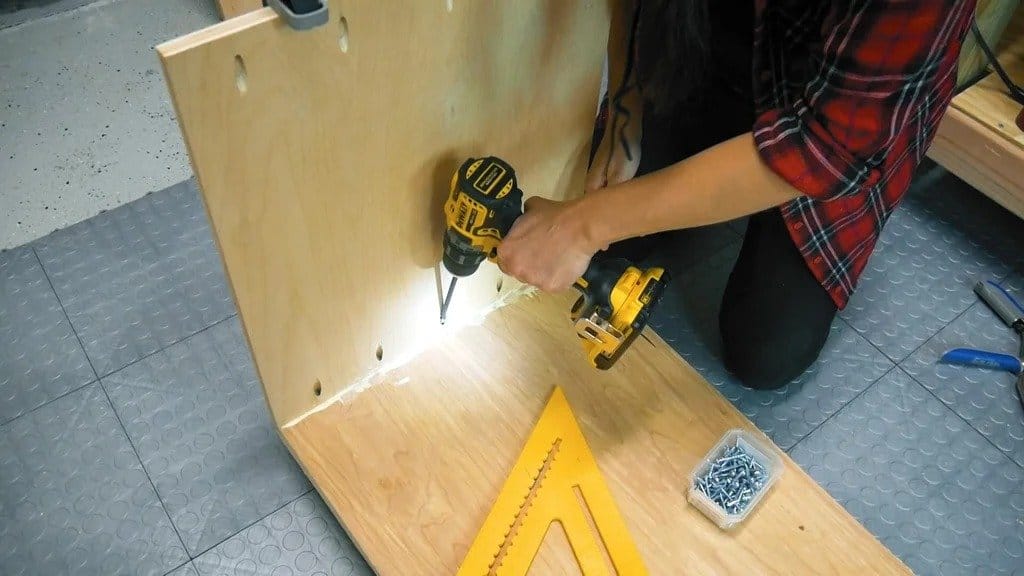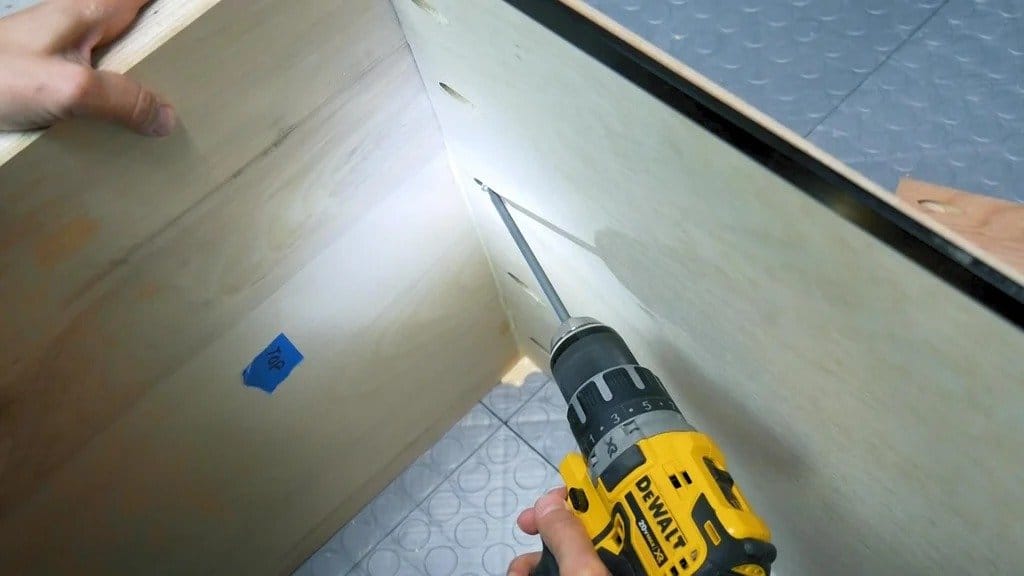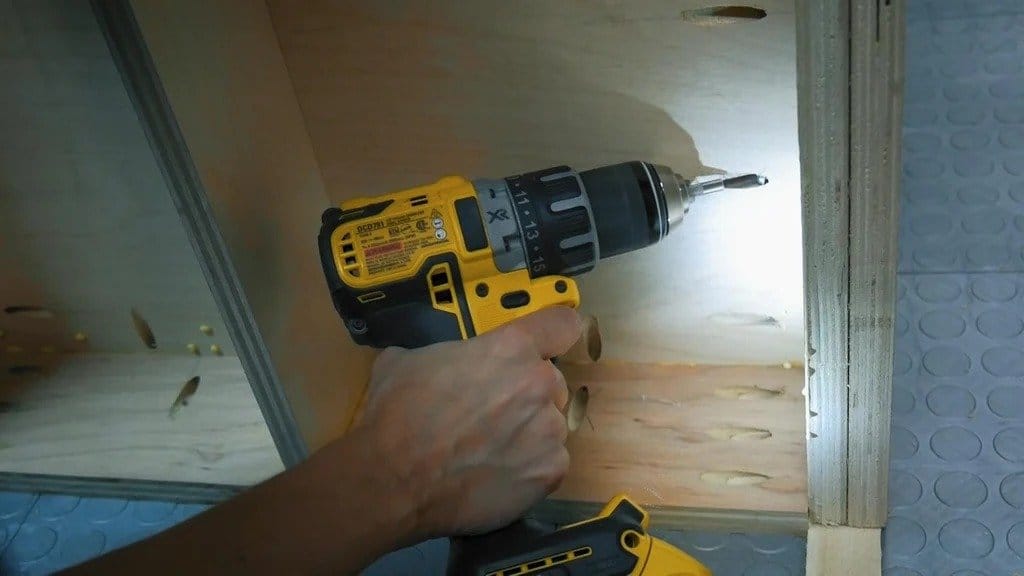 For the middle shelf, the master glued two blanks together, then screwed them to the cabinet walls.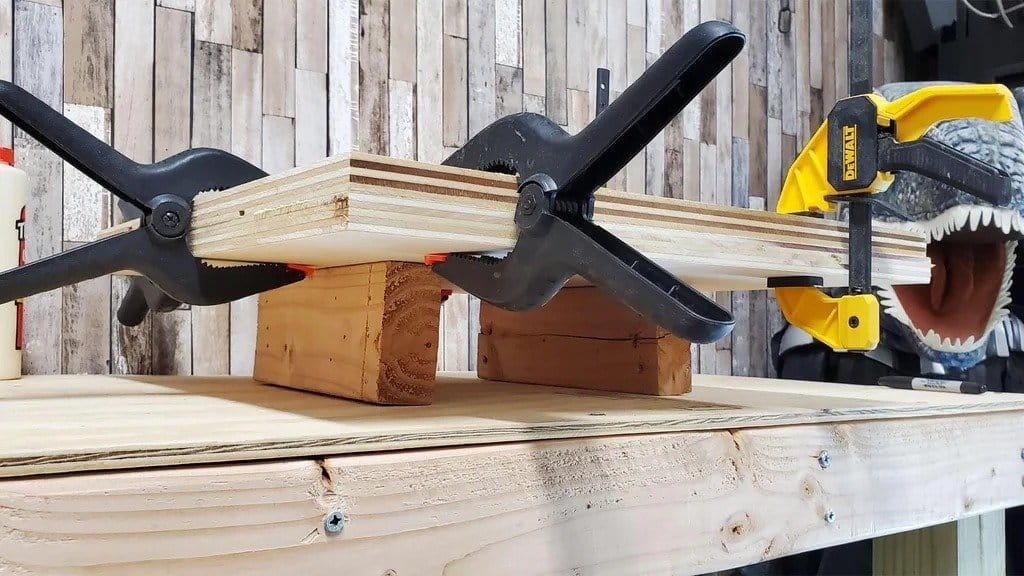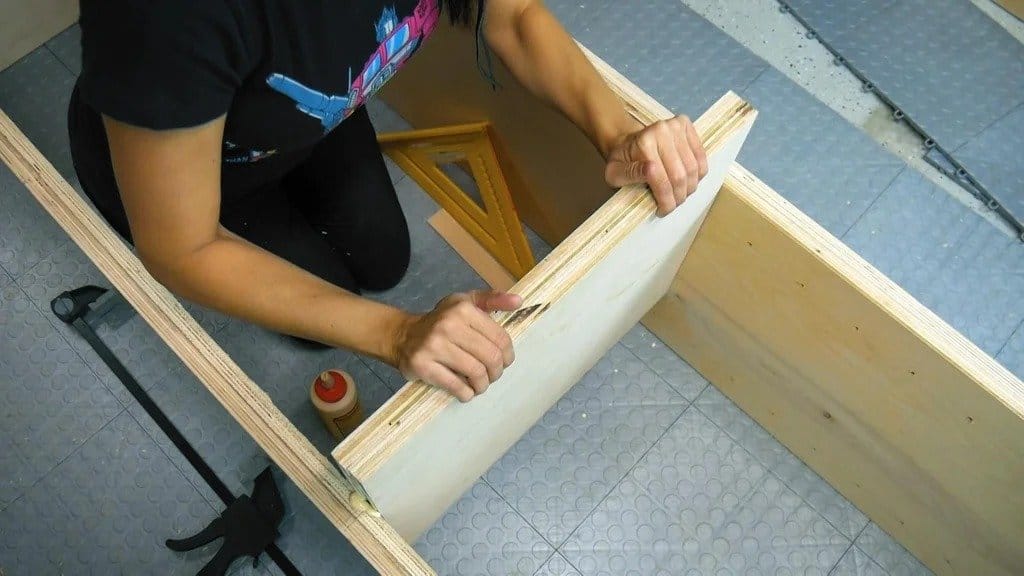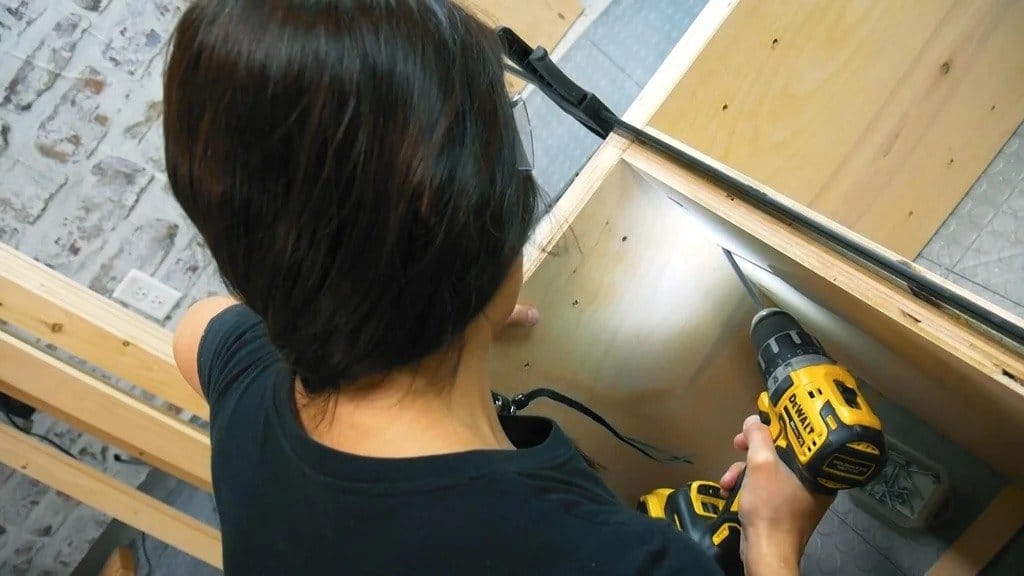 Attaches a plywood board to the top of the section.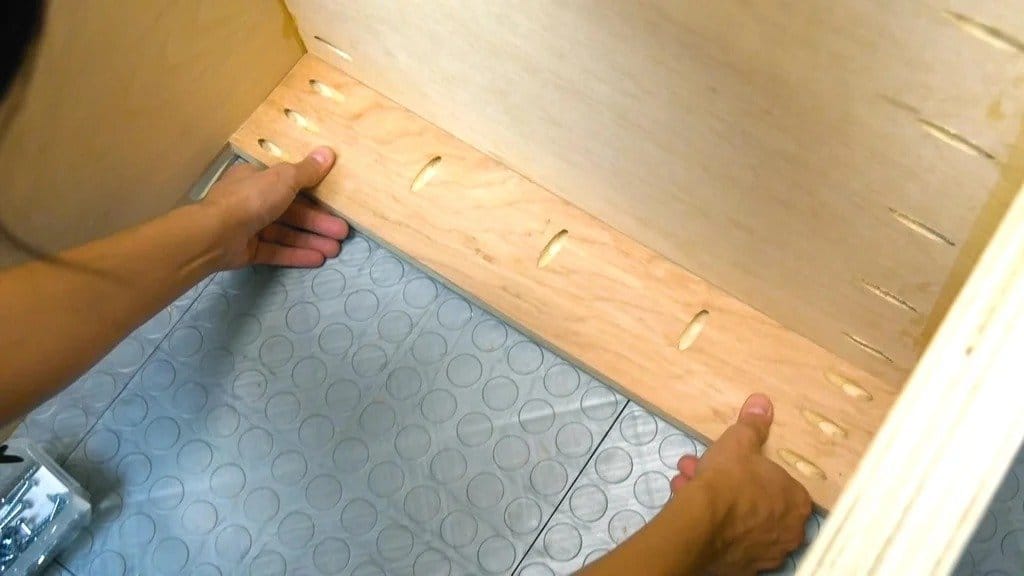 < a href = "https://usamodelkina.ru/uploads/posts/2020-11/1606654331_1-19.jpg" rel = "prettyPhoto">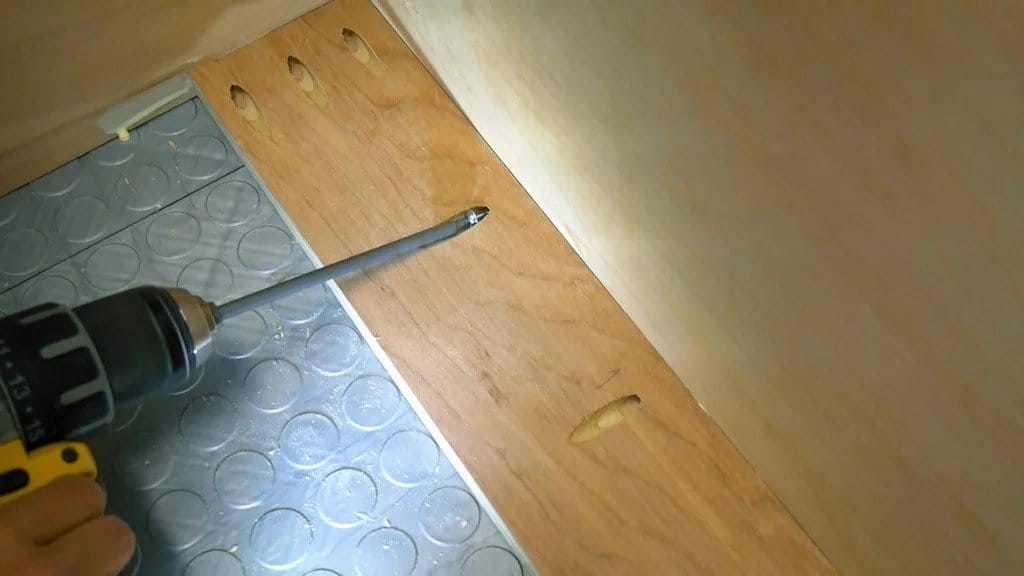 Step four: assembling the left and right sections
Assembling the right and left sections is similar to assembling the center section, taking into account that one section post is already fixed to the middle part.
Screws the upper part to the posts, adds the outer post, sets the foundation.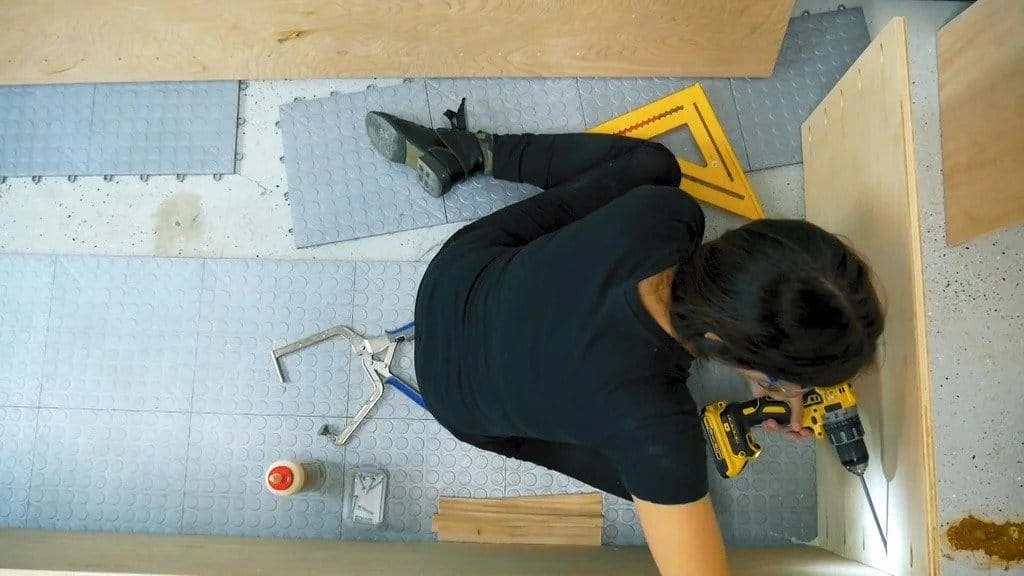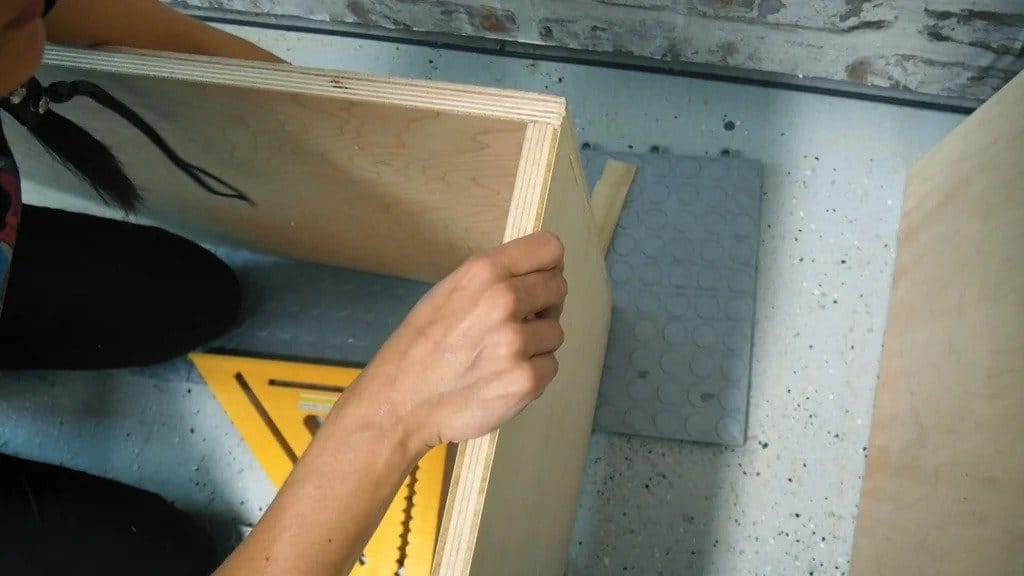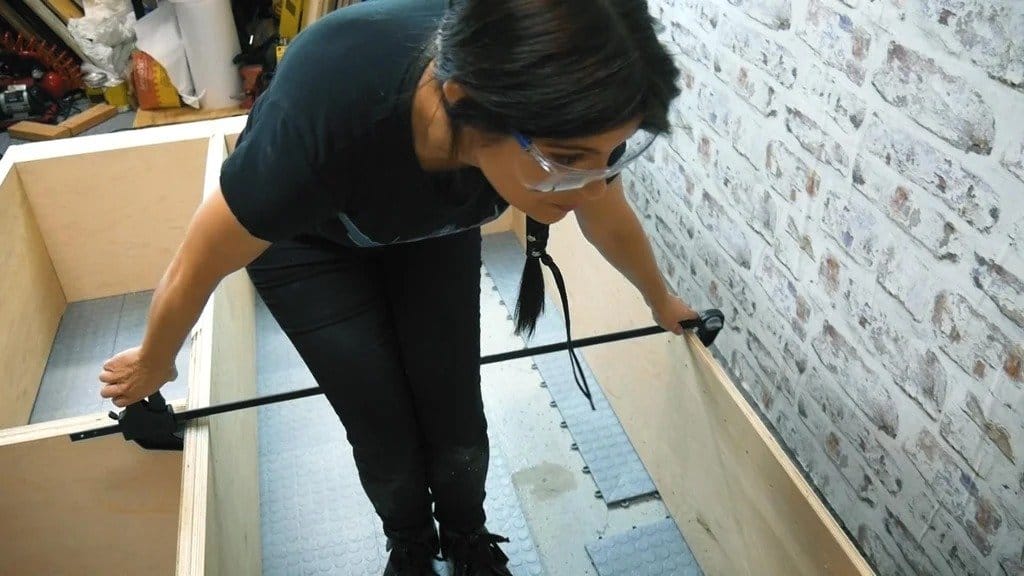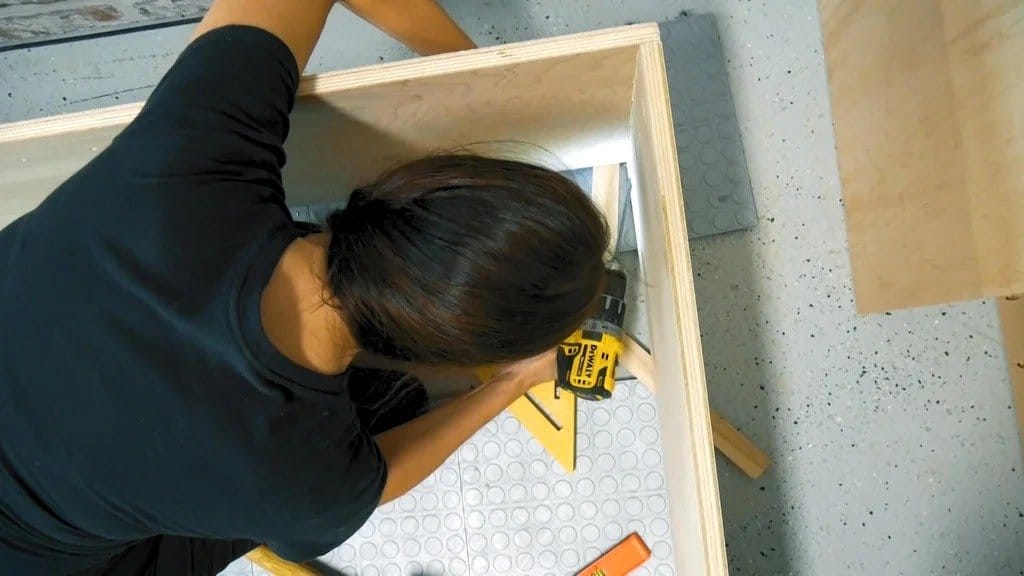 Then installs the shelves.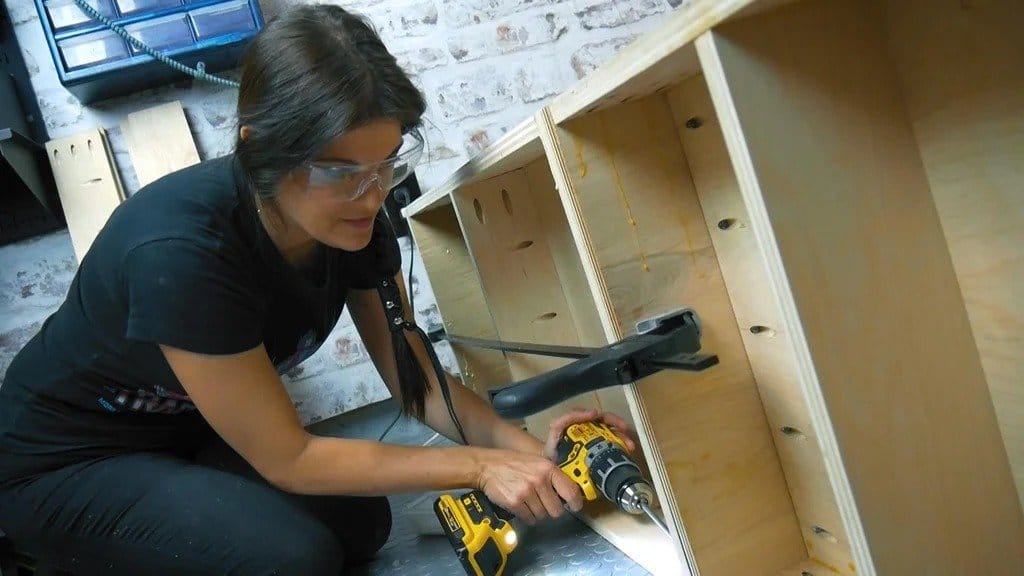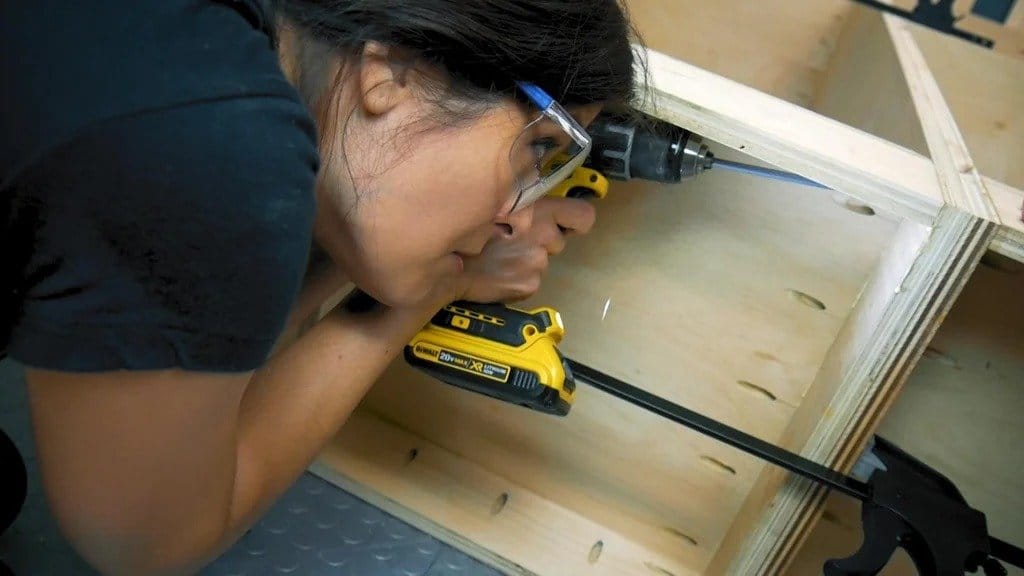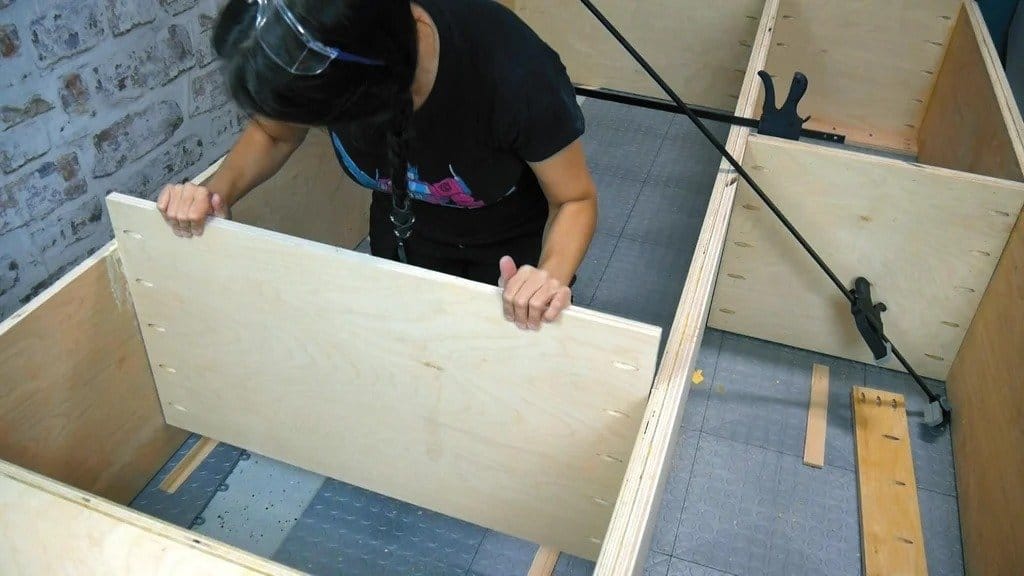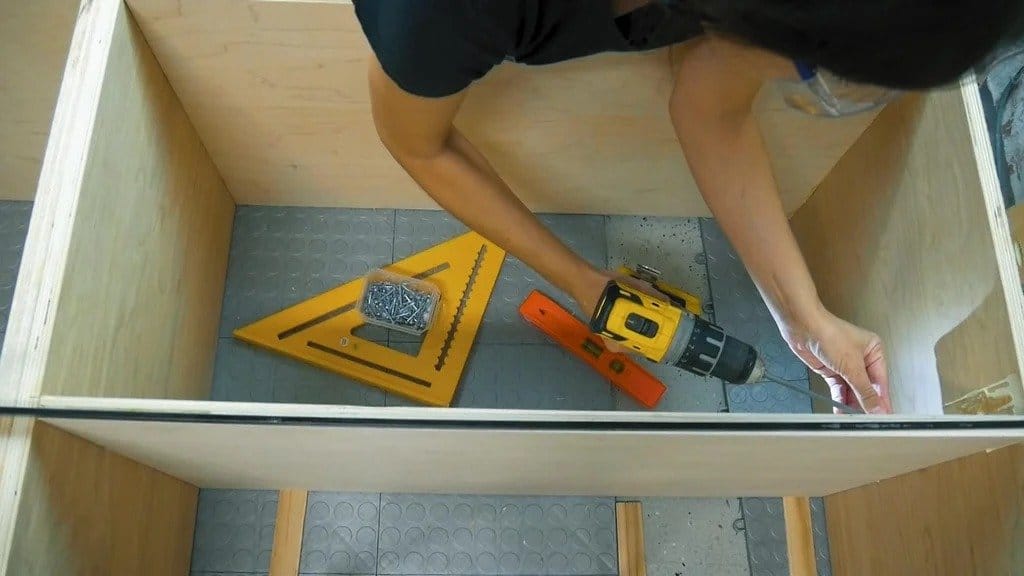 Step five: cladding
For cladding the ends of the plywood, the craftsman uses a wooden batten.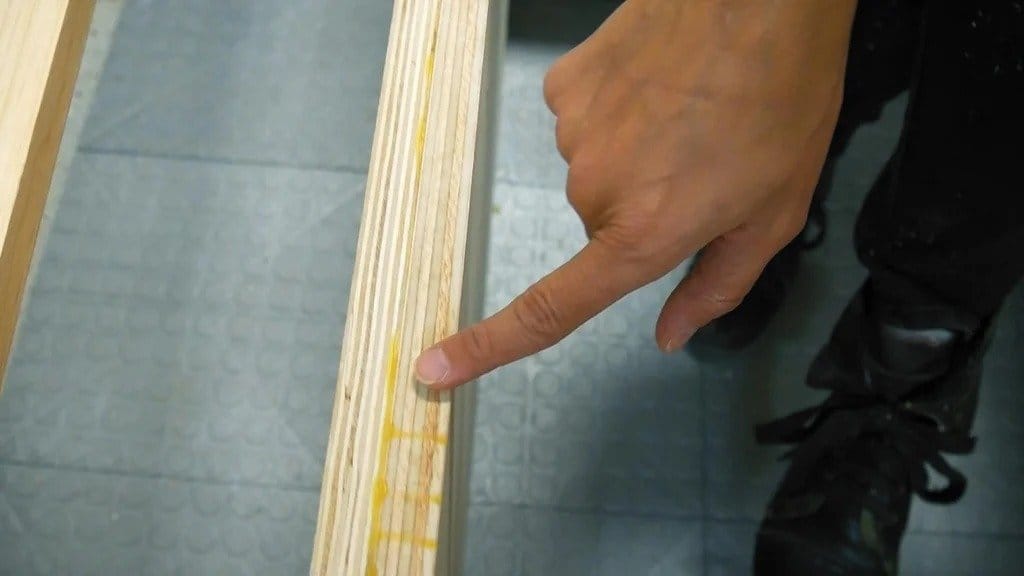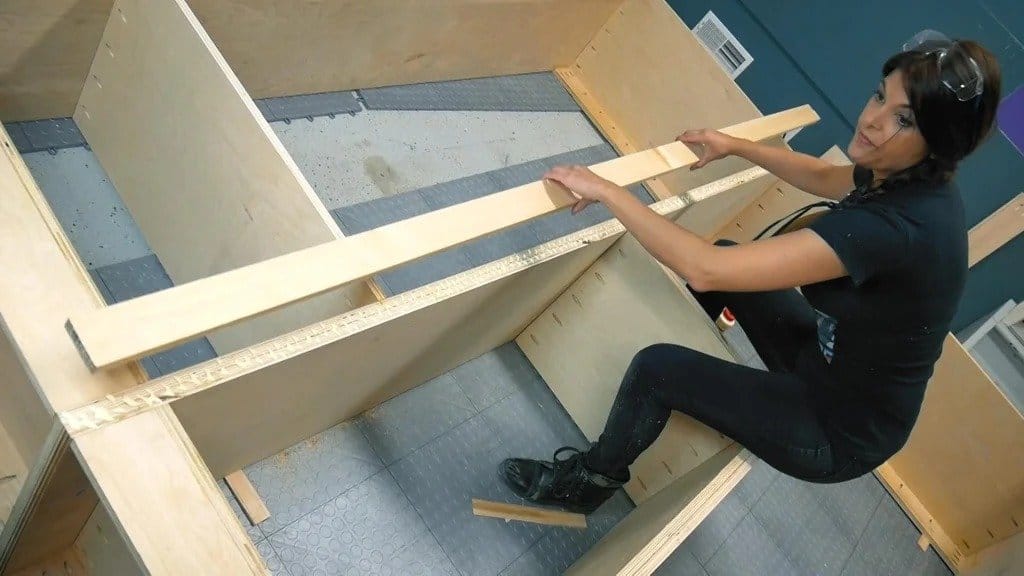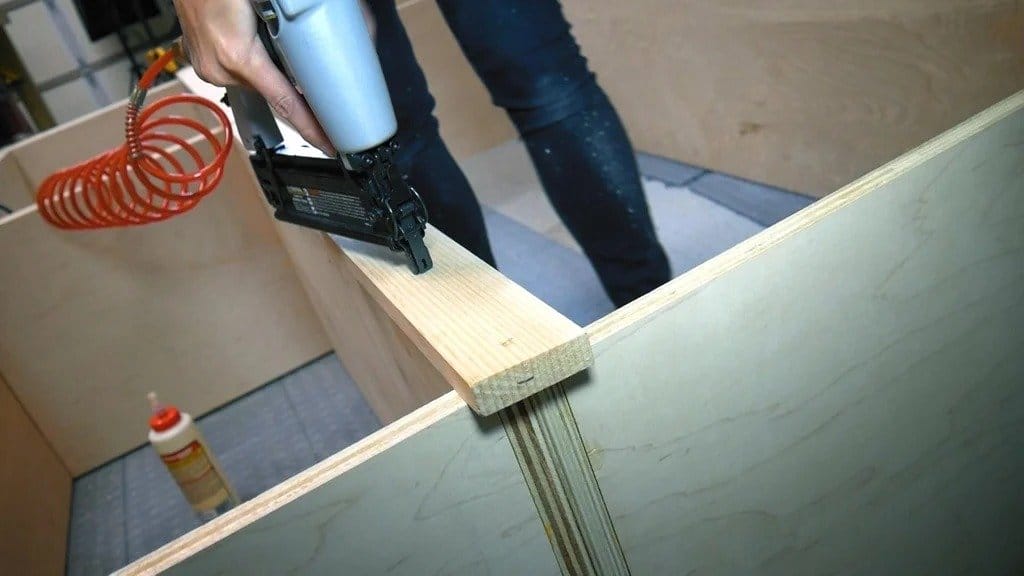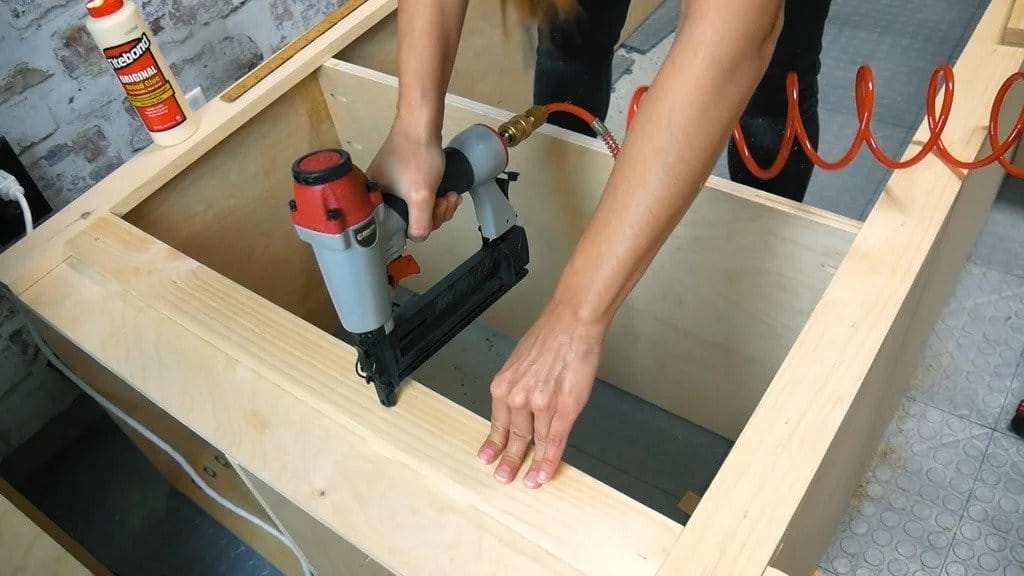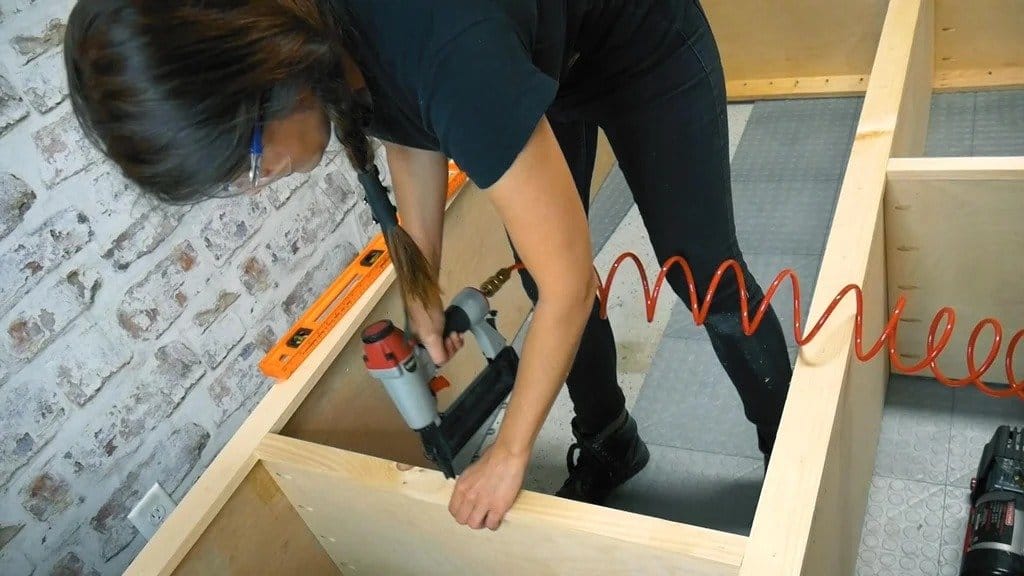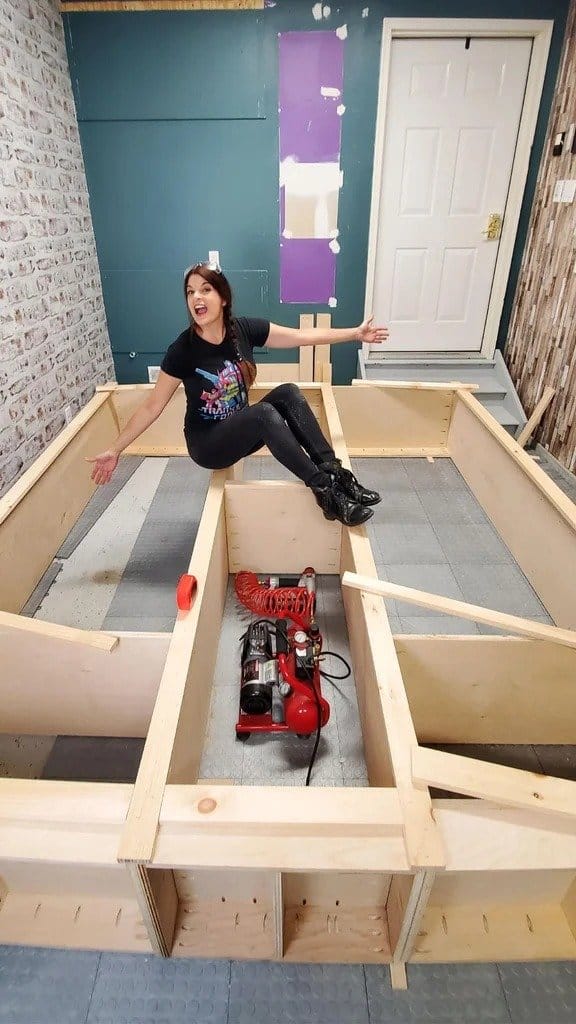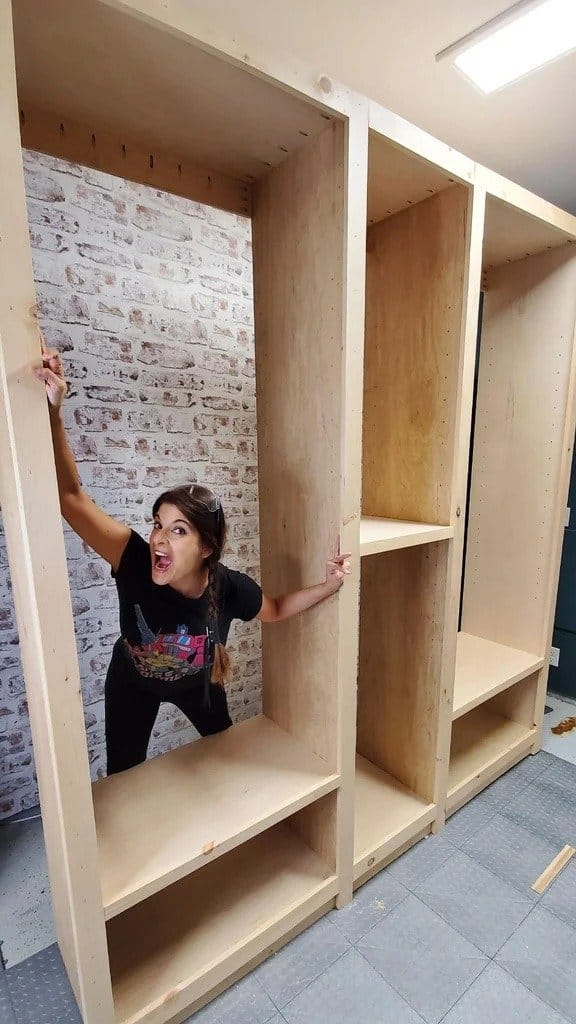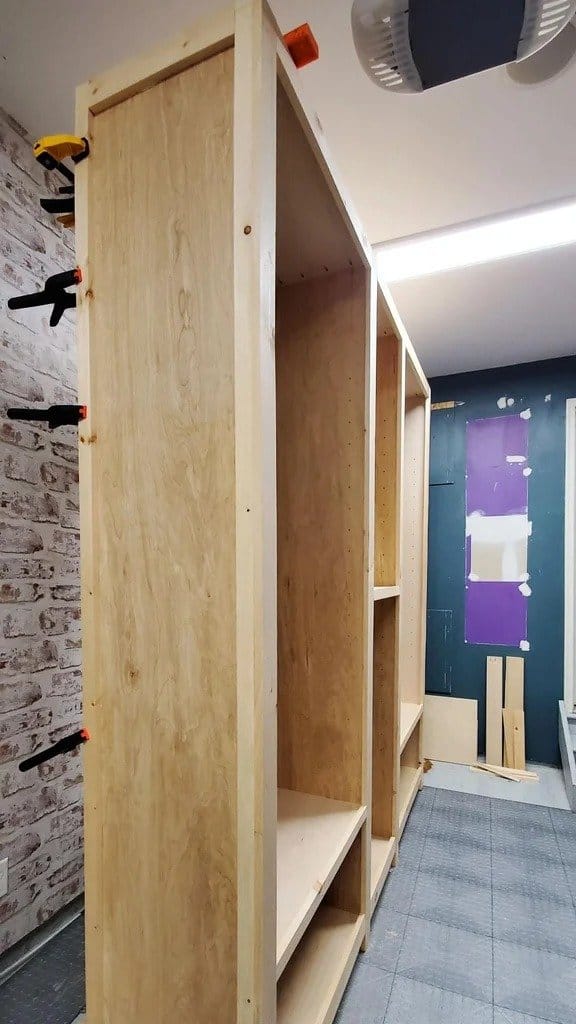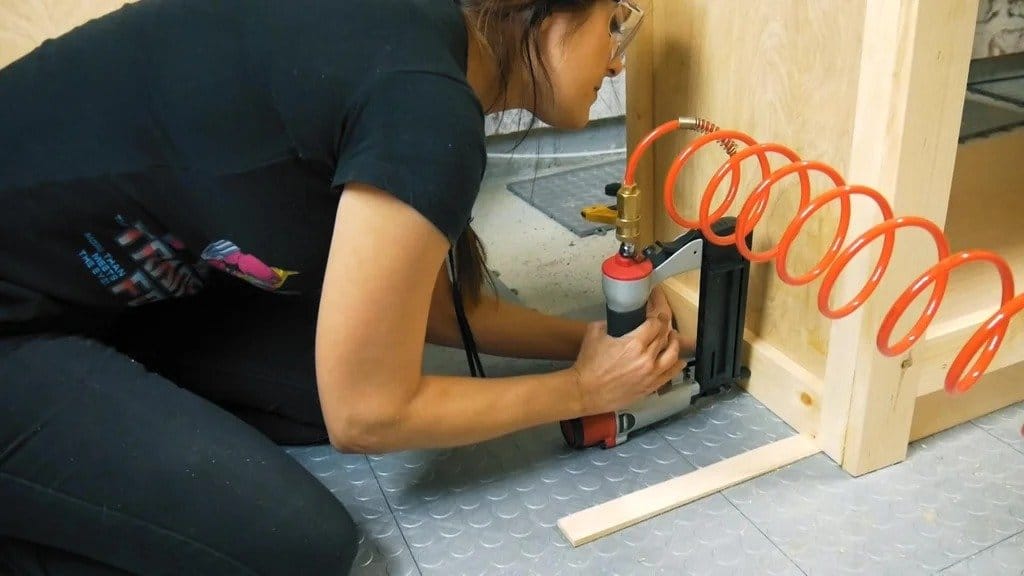 Step six: closing the side and back parts
Next, the master covers the side and back parts of the outer racks with plywood sheets. The master did not close the back of the central section. The rack will be set up against the brick wall and the master wanted the brick to create a specific background.
In addition, the master did not cover the lower part of the side sections in order to have access to electrical outlets.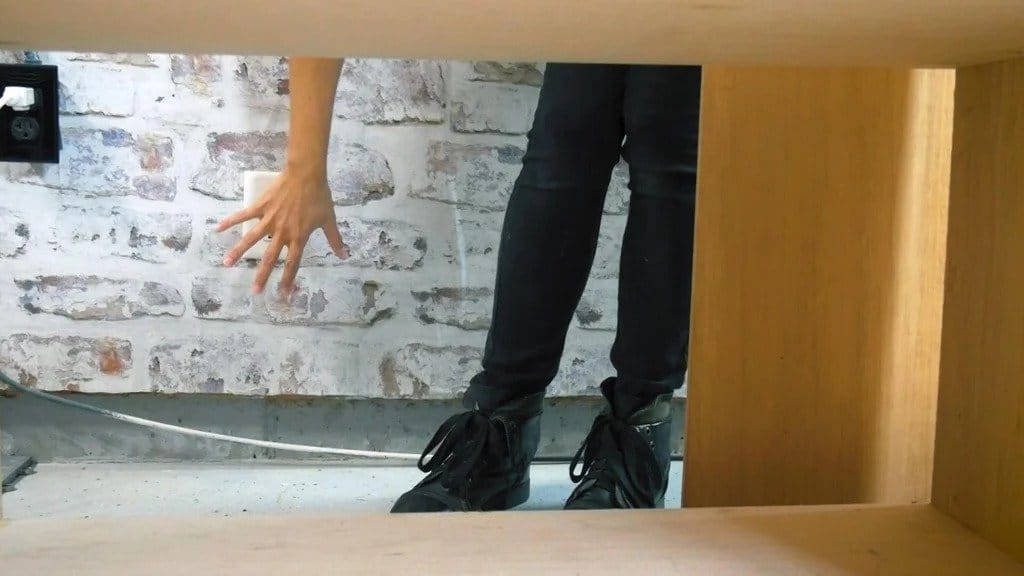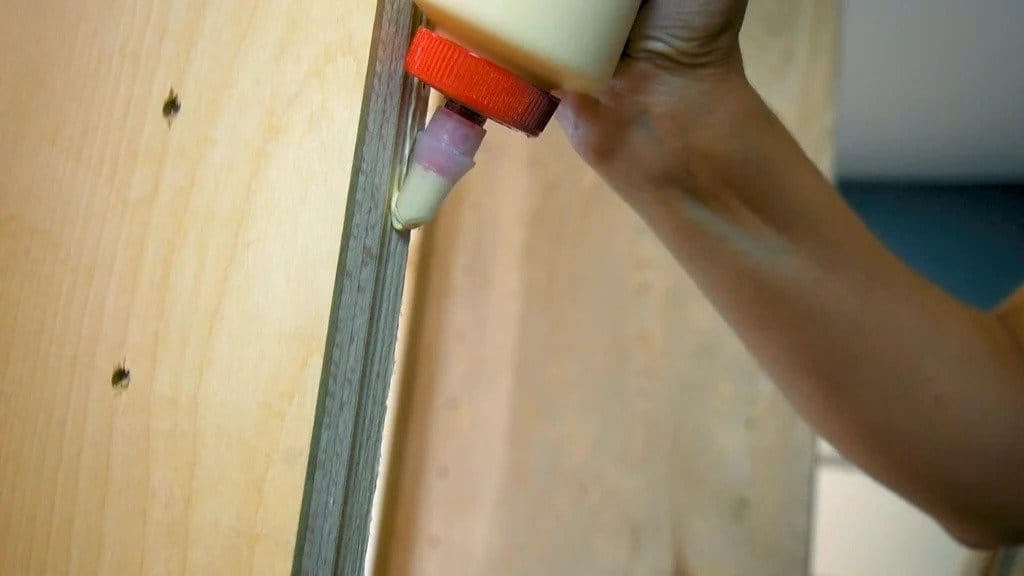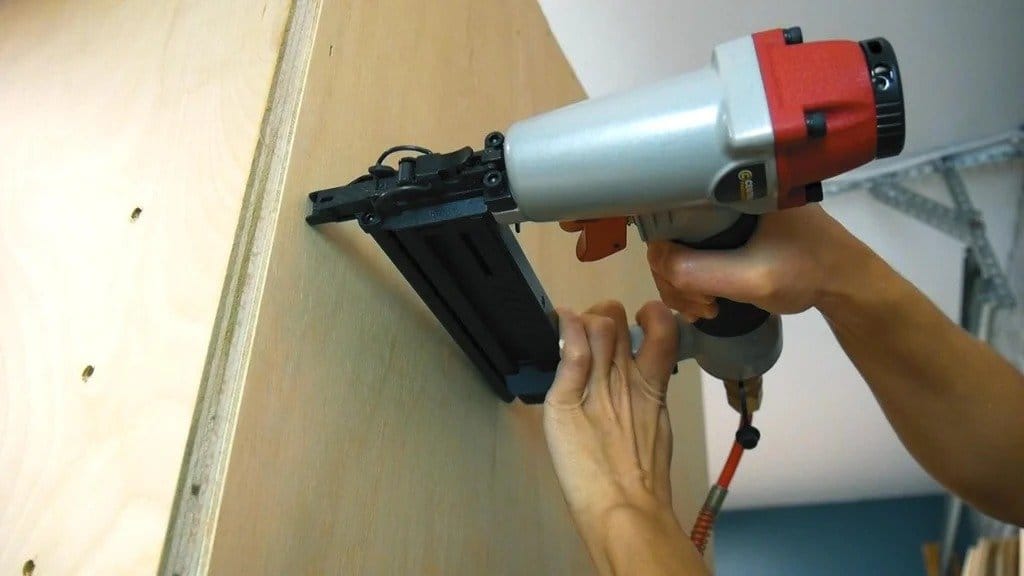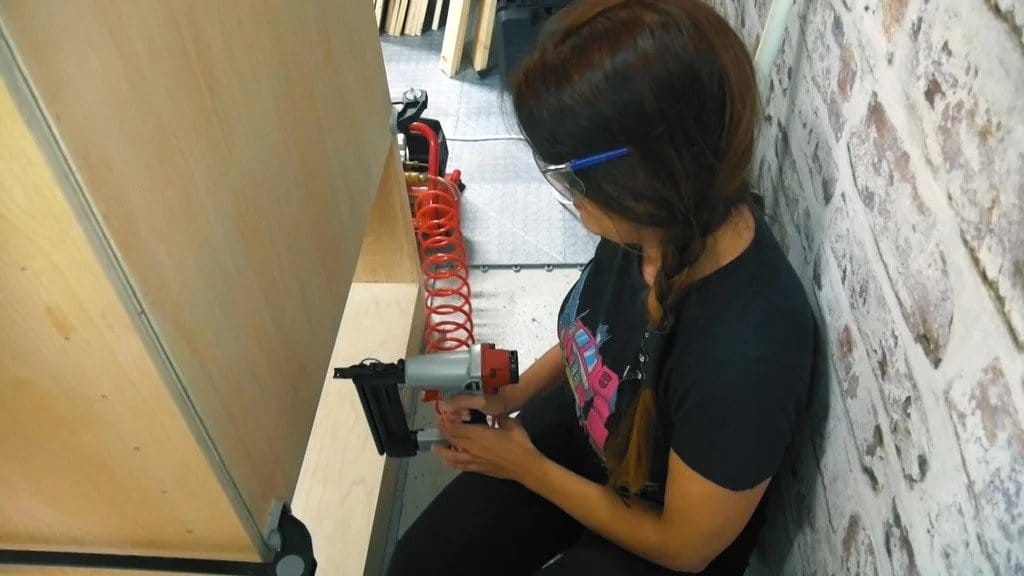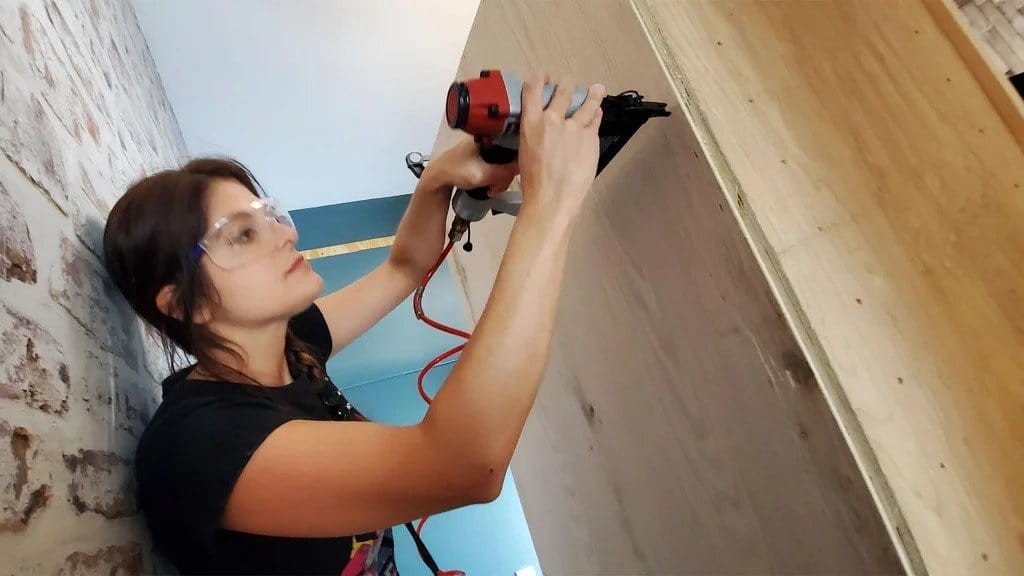 Step seven: covering
Before finishing, the master grinds the rack, removes the remains of wood glue. Then she covers the rack with stain.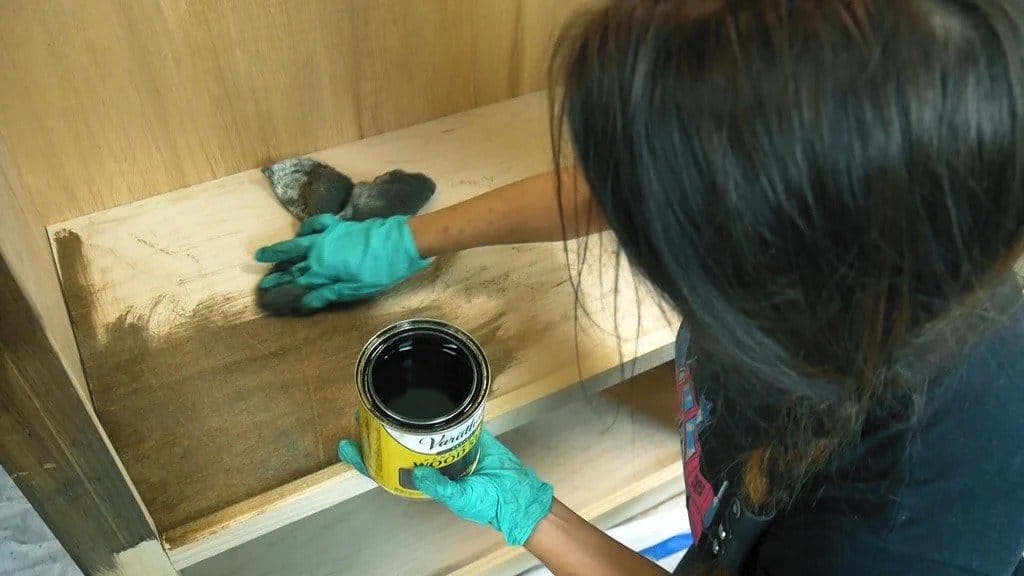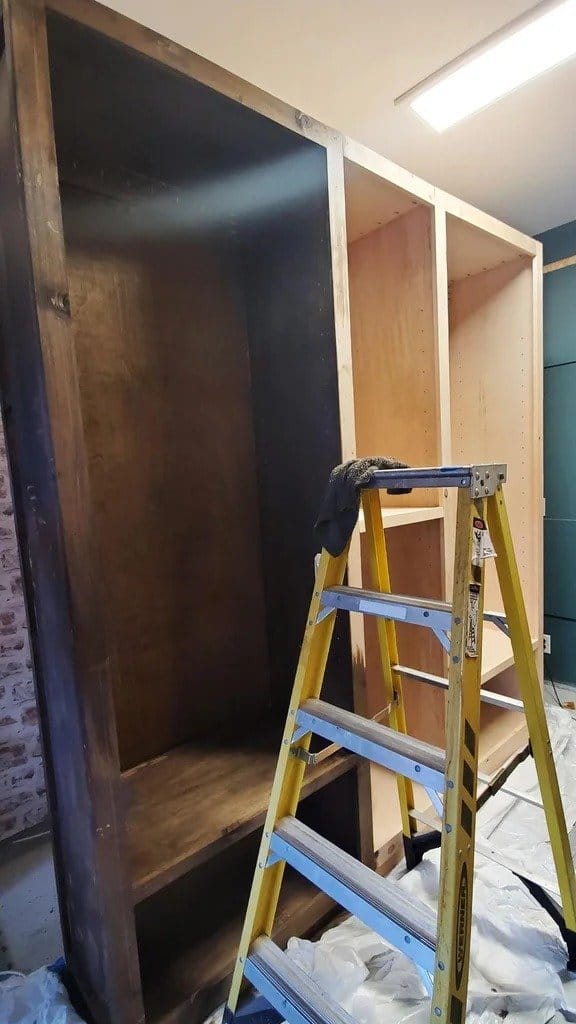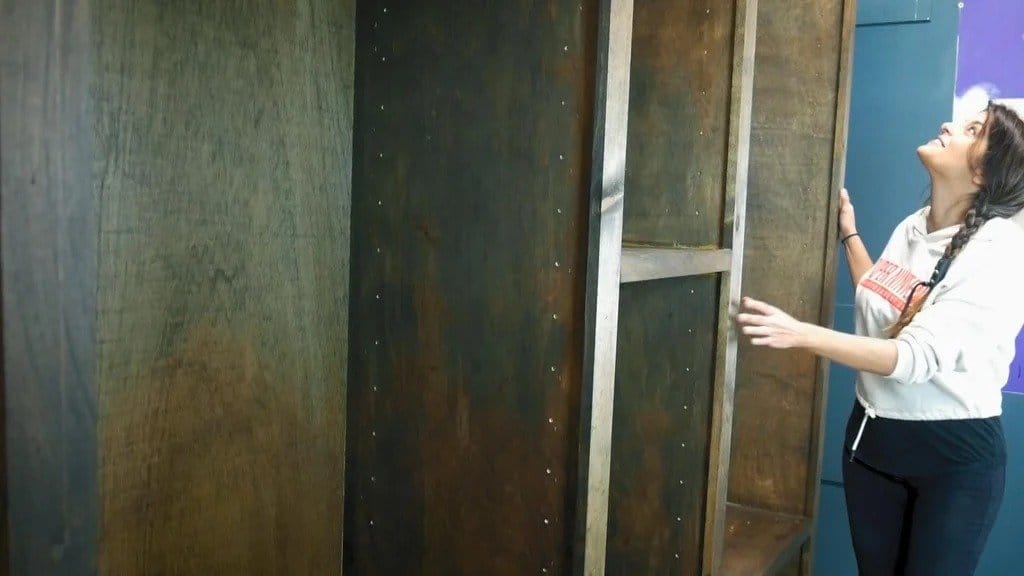 Step eight: cabinet installation
Now you need to move the shelf close to the wall and screw it on.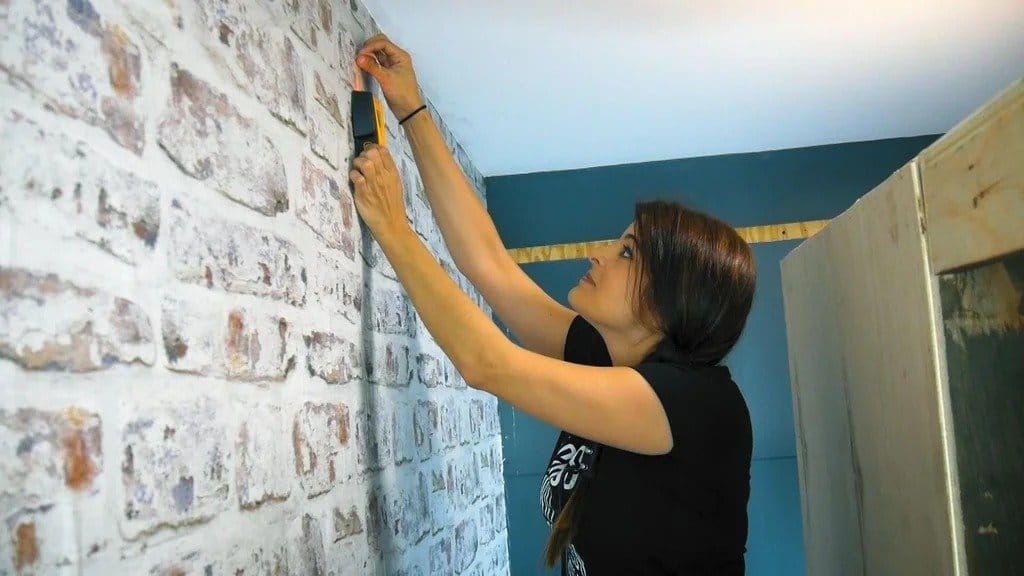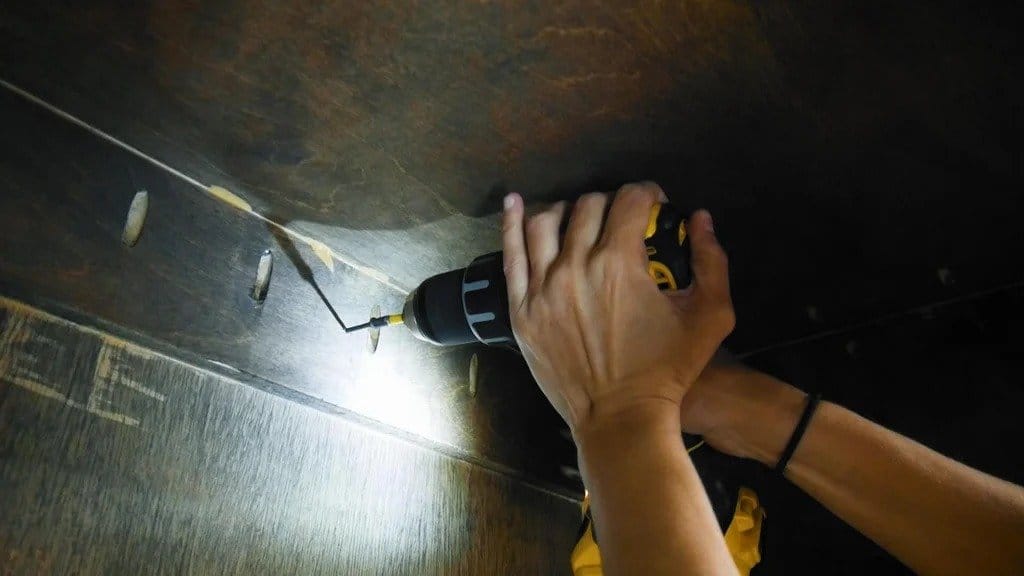 Step nine: shelves
The last thing to do is cut and install the rest of the shelves. If necessary, the distance between the shelves can be changed, which is convenient when storing bulky items.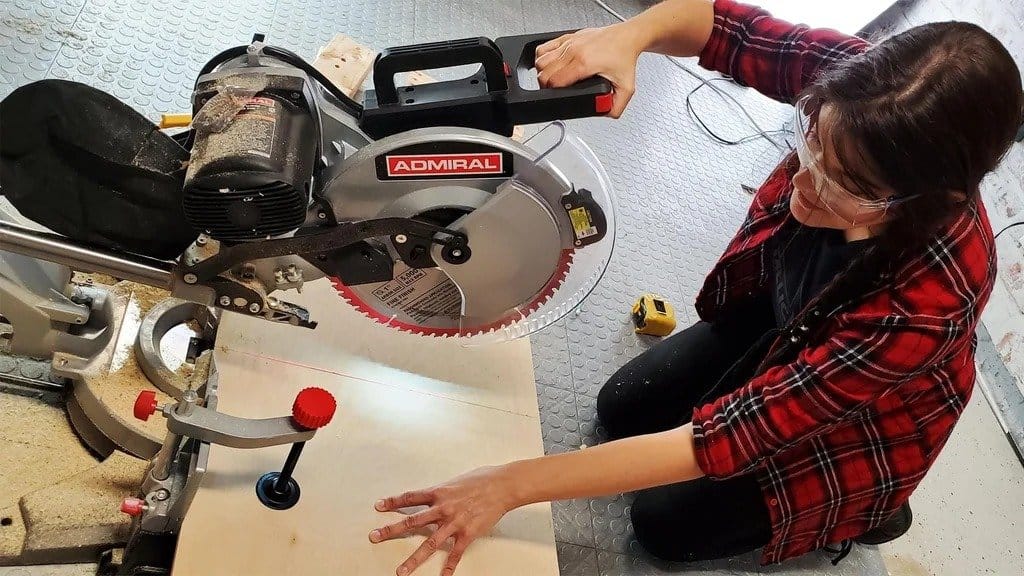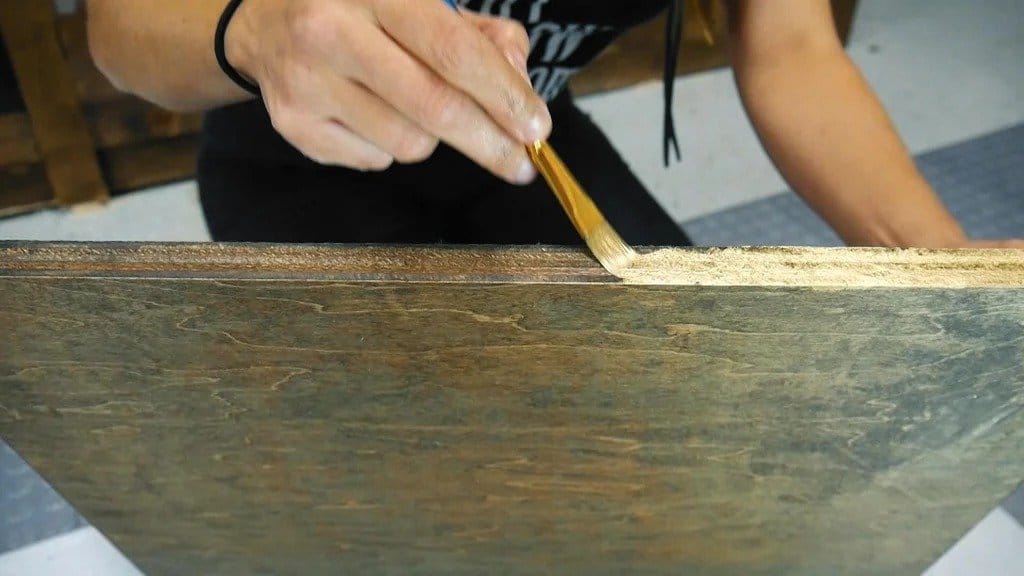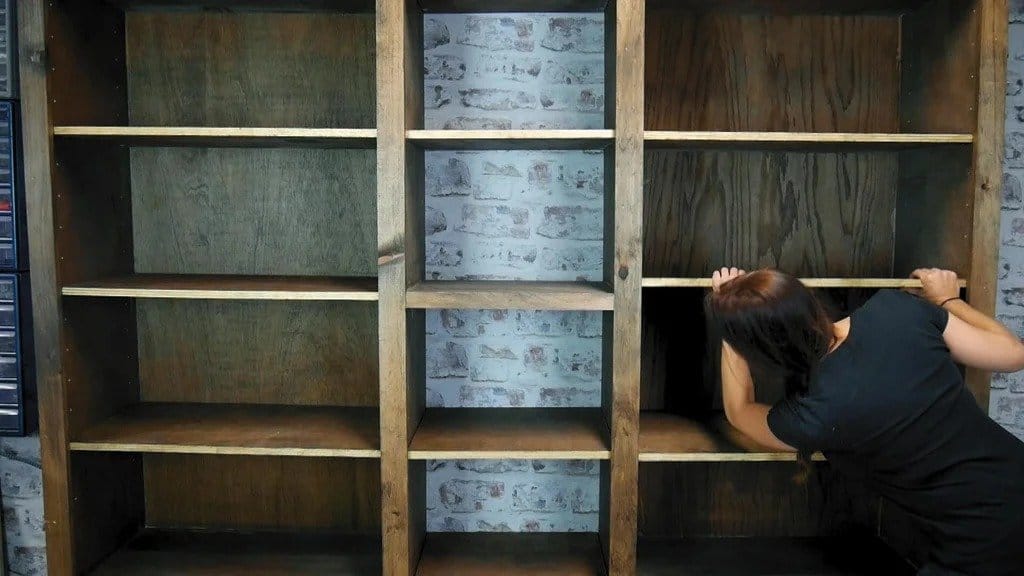 Everything is ready, in the future the master plans to make another cabinet perpendicular to the first and dock them together.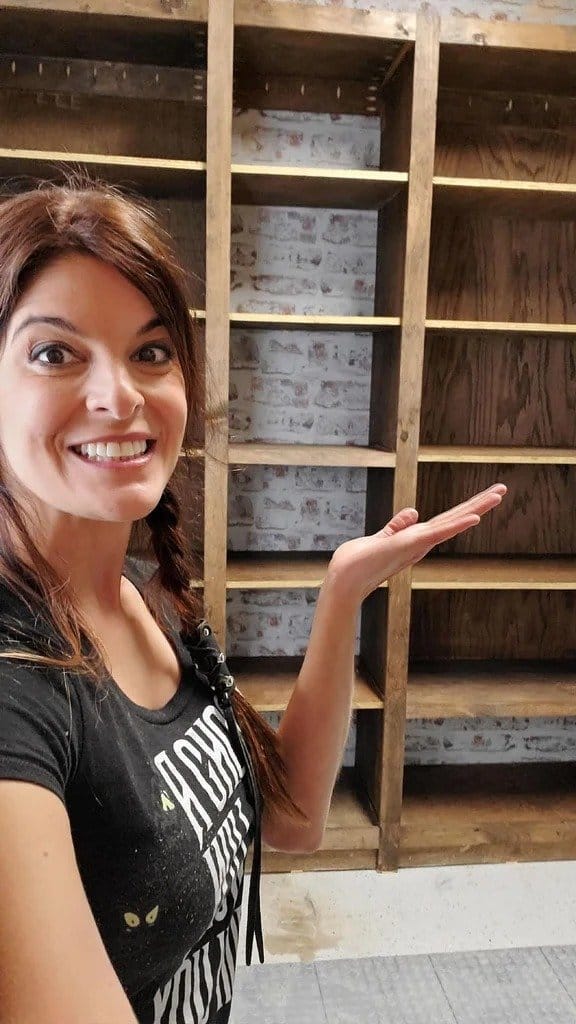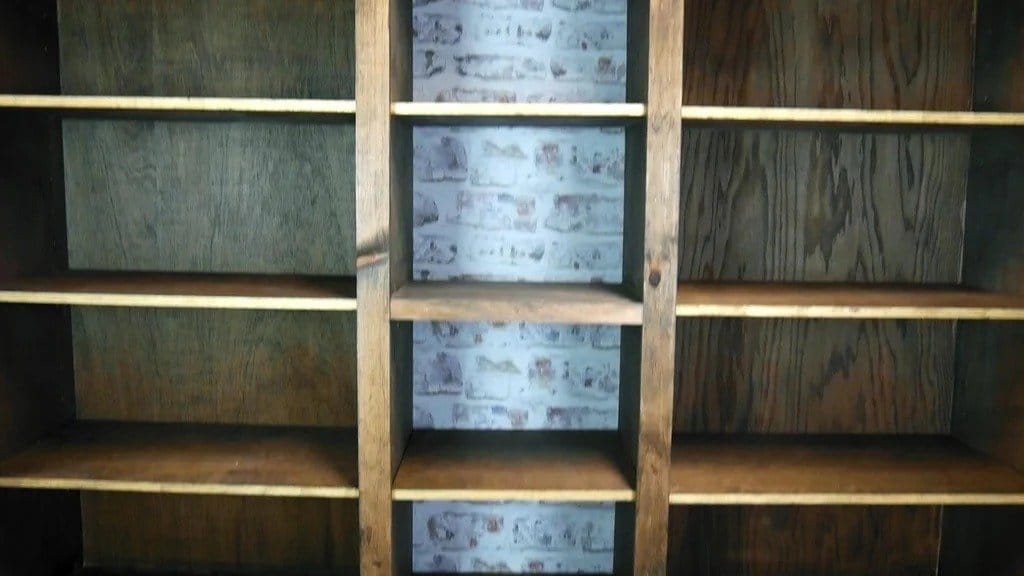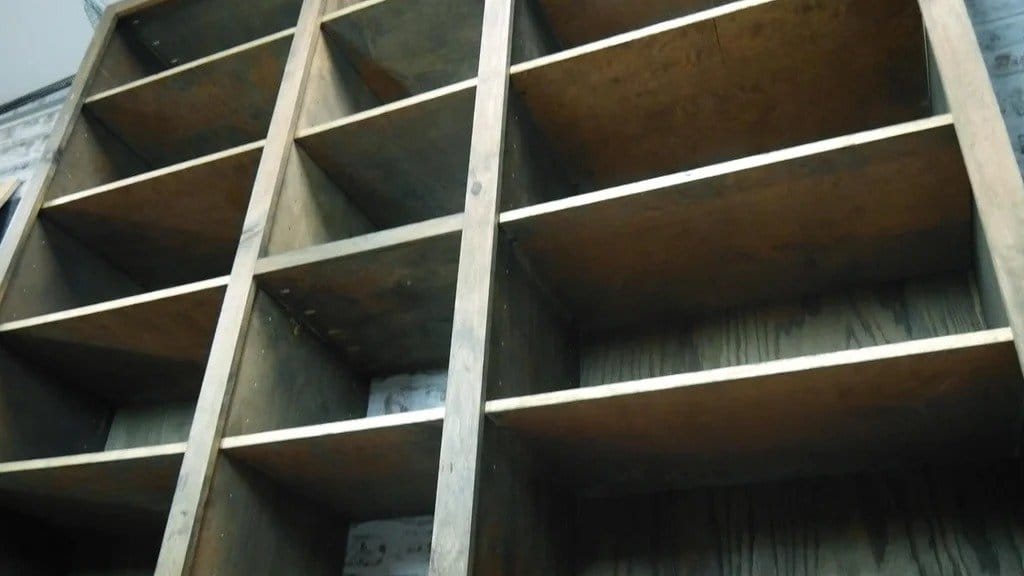 The whole process of making such a rack can be seen in the video.