Technology
Google relaunches Pay as 'mobile-first bank account'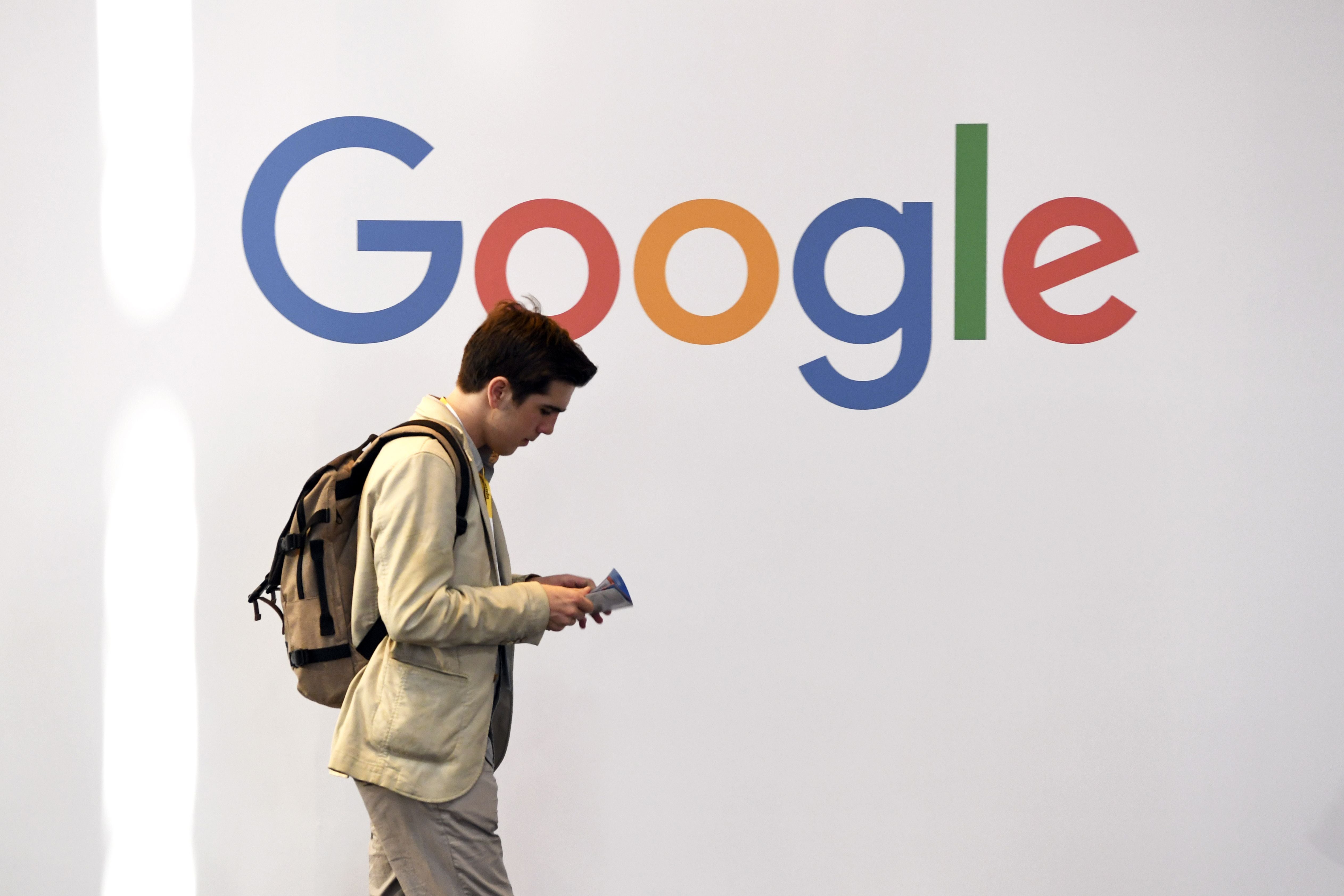 Google Pay, the search giant's contactless payment app and competitor to Apple's Wallet function, will soon be redesigned for both iPhone and Android devices.
Among the new updates includes the ability to apply for a new digital bank account, pay other users in a way similar to Venmo in the US or startup banks like Starling and Monzo in the UK, and a panel to receive deals and discounts from Google.
The main home page of the Google Pay all will let users pay users, groups, and businesses. People will be able to send money individually, or split it between a group.
Tapping the button to pay or request money from someone opens up a chat between other users.
If users have loyalty or rewards cards, these will also show up in the app to be applied to any purchases.
In the United States, where this update is first launching, users will also be able to "get gas" or "order good" through systems Google have set up with restaurants and petrol stations.
Google is integrating money-tracking features into Pay too. Called 'Insights', and found in a tab on the right, it offers financial information such as users' recent spends and upcoming bills which Google has scanned from your transactions rather than needing to be manually added.
Users can also link their Google Photos and Gmail accounts, letting Google Pay search for pictures of receipts or digital ones in order to add it into the app.
Under a tab on the left, called "Explore", Google will show offers for purchases which have been "sponsored" by companies, allowing it to profit if users decide to activate an offer.
Many of these offers are 'cashback' services, which will transfer funds back into a Google Pay account. That money will need to be moved from Google Pay to a traditional bank account in order to be withdrawn.
Users can give Google access to their transaction history in order to "personalize your experience within the app", one that Google claims will "never sell your data to third parties or share your transaction history with the rest of Google for targeting ads".
The free service, which will be offered for a three-month trial, will alert users to deals. It is unclear whether the service will eventually be a paid-for add on to Google Pay in the future.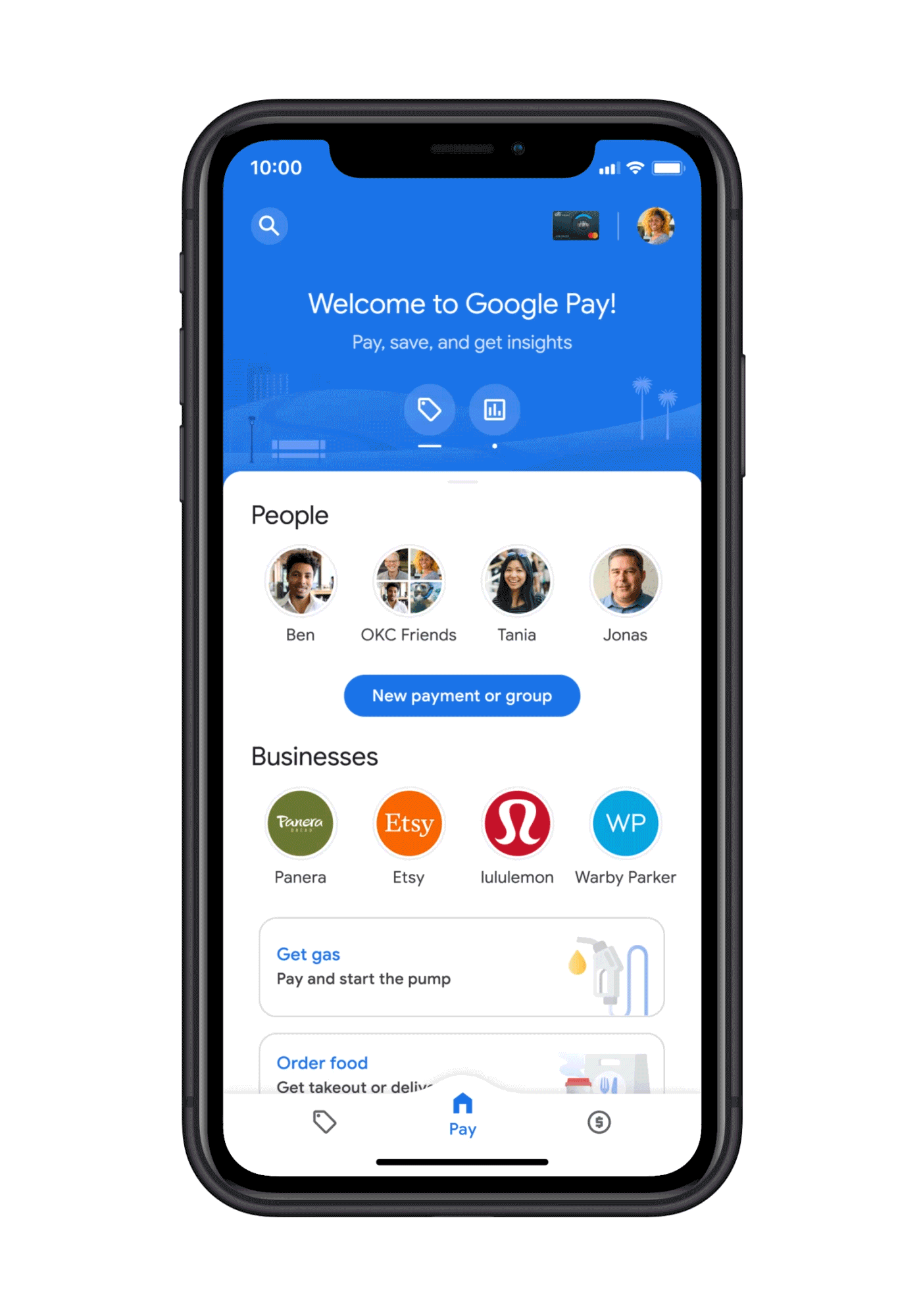 Finally, Google is also offering a new banking option called Plex.
Plex will be a "mobile-first bank account" that will be offered by banks and credit unions. Google says that it will "include checking and savings accounts with no monthly fees, overdraft charges or minimum balance requirements" and launch in 2021.
Elevan banks and credit unions, such as Citi, Stanford Federal Credit Union, SEFCU, BMO, and BBVA, will be partnered with Google. Customers will be able to set up money saving targets and repeating transfers, such as moving money from one account to another.
Google's move is not unusual for a technology company, and a field that many are increasingly entering. Apple has already launched the Apple Card, a titanium credit card that links with Apple Pay. Samsung also has its own digital card, called Samsung Pay, which also offers cashback when used from a variety of brands.
Banking startups are popular in the UK, while in the US there has been comparatively little demand. However, since many of these companies are posting losses despite high revenue, they could face tough competition from the search giant and its ecosystem when Google does launch over the Atlantic.