Lifestyle
Drive-In Santa's Grotto brings Christmas to the RDS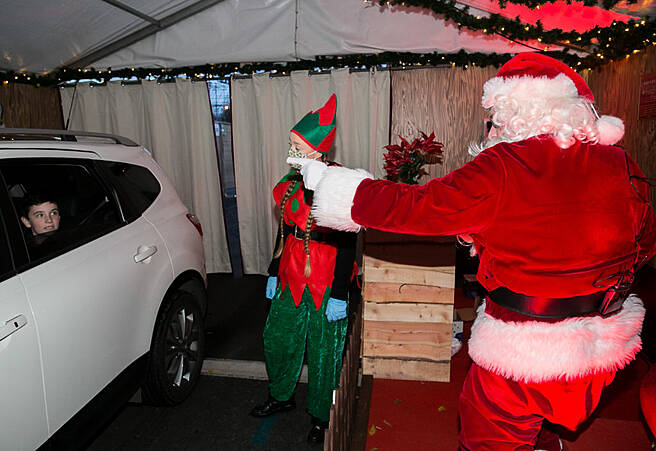 Visitors meet santa at the Drive-In Santa's Grotto at the RDS in Dublin.
A special, socially distanced Santa's Grotto has been set up at the RDS in Dublin to allow children to see Santa despite current public health measures.
Visitors to the Drive-In Santa's Grotto will follow the road of wonder, making pit stops along the way; including the runway of blinking lights, the elf's toy factory and of course, Santa's cabin.
Mr and Mrs Clause will be on hand to greet all the children as normal, while maintaining strict social distancing measures as all visitors will remain in the cars throughout.
Children will also receive small treats from Santa at the end of the visit.
The Grotto will be open until December 23rd, with many date already sold out due to high demand.
Extra dates have been added, with tickets ranging between €42.32 to €59.68. Each ticket covers one car, with up to seven passengers.
The organisers say the Grotto visit is completely contactless, with performers and staff wearing masks and obeying social distancing at all times.
The Drive-In Santa's Grotto take approximately 15 to 20 minutes, with more information available on the Santa's Grotto website.