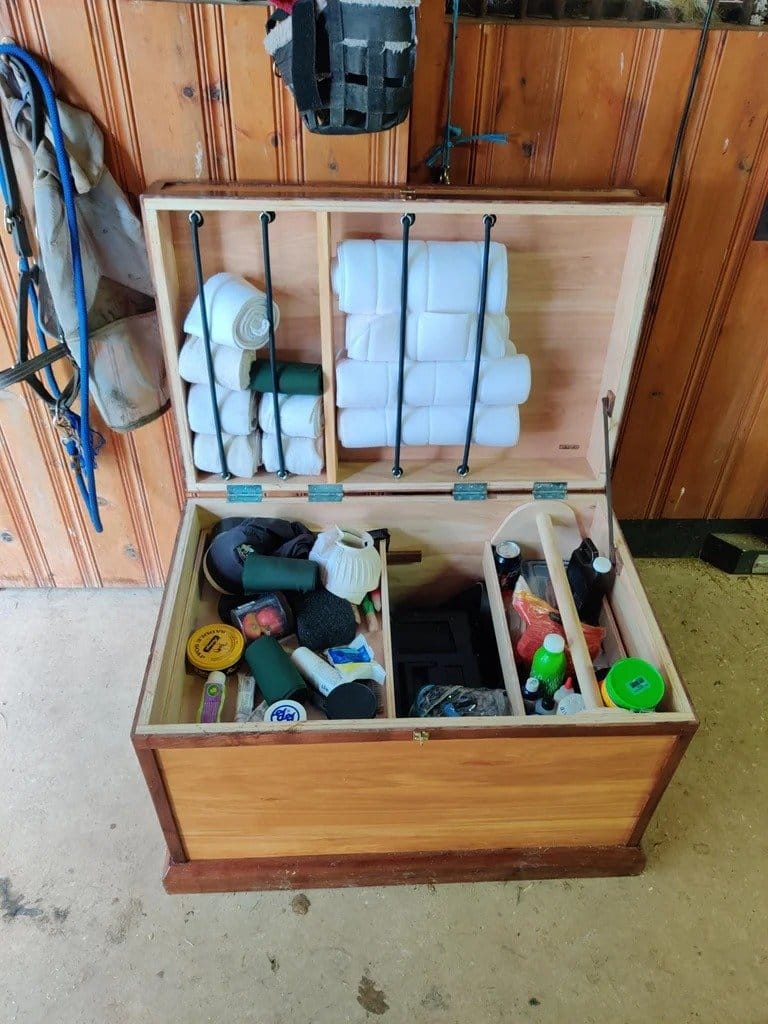 This chest is made of plywood and finished in walnut. The master made a chest for his girlfriend. She deals with horses and she needed somewhere to store various accessories.
Tools and materials:
-Plywood sheet;
-Walnut board;
-Joinery glue;
-Fasteners;
-Door canopies;
-Brake;
-Eye-bolt – 10 pcs;
-Circular saw;
-Screwdriver;
-Marker;
-Roulette;
-Shilo;
-Knife;
-Seme paper;
-Hammer;
-Chimmer;
-Milling cutter;
– Japanese saw;
Step one: sawing
The entire box is made from one 12 mm thick plywood sheet. The master does not give dimensions. First, it cuts the sheet in half lengthwise. Then he folds both halves, marks out the square and saws off. The sides of the chest will be the square.
After cutting off the square, a rectangular part remains (2 pcs.). It needs to be cut into four (top, bottom, front and bottom).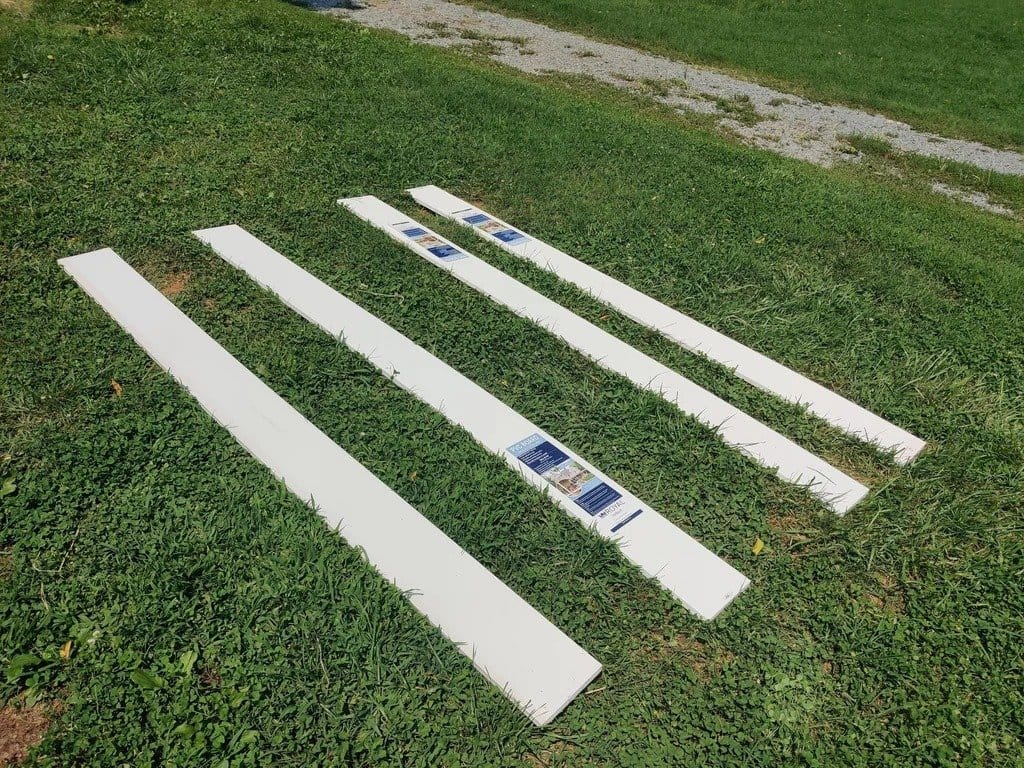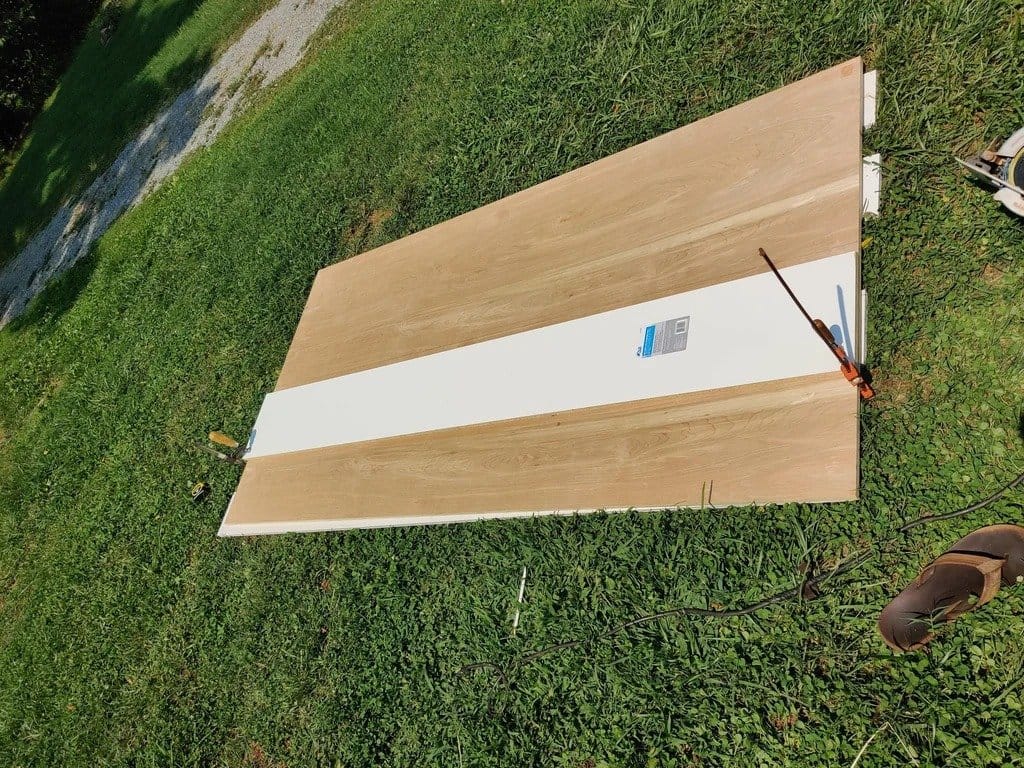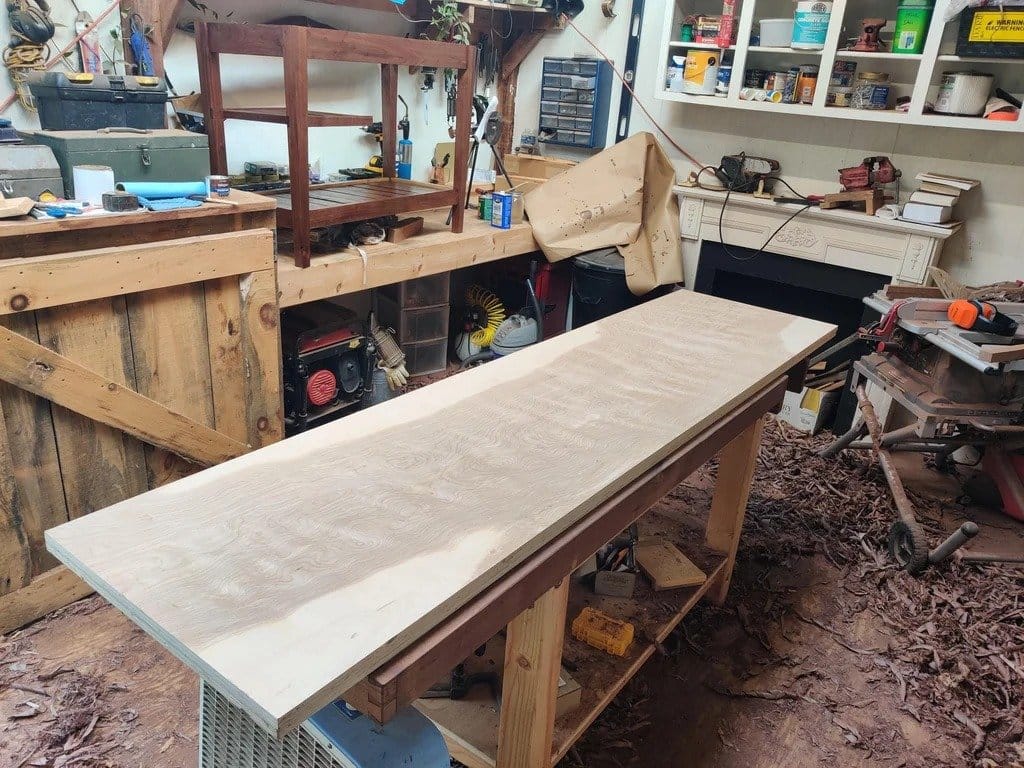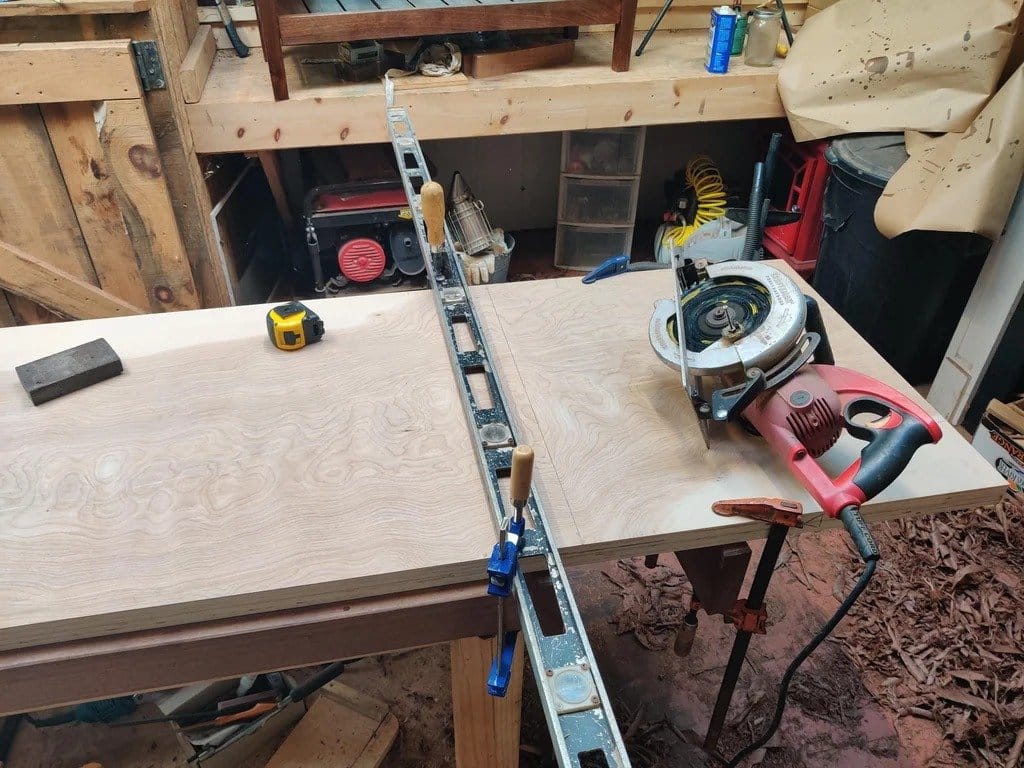 Step two: assembly
The next step is to assemble the chest. The details are all cut out and it is not difficult to assemble. For fastening, the master uses wood glue and screws. Assembles a fully closed box, the lid will be cut off later.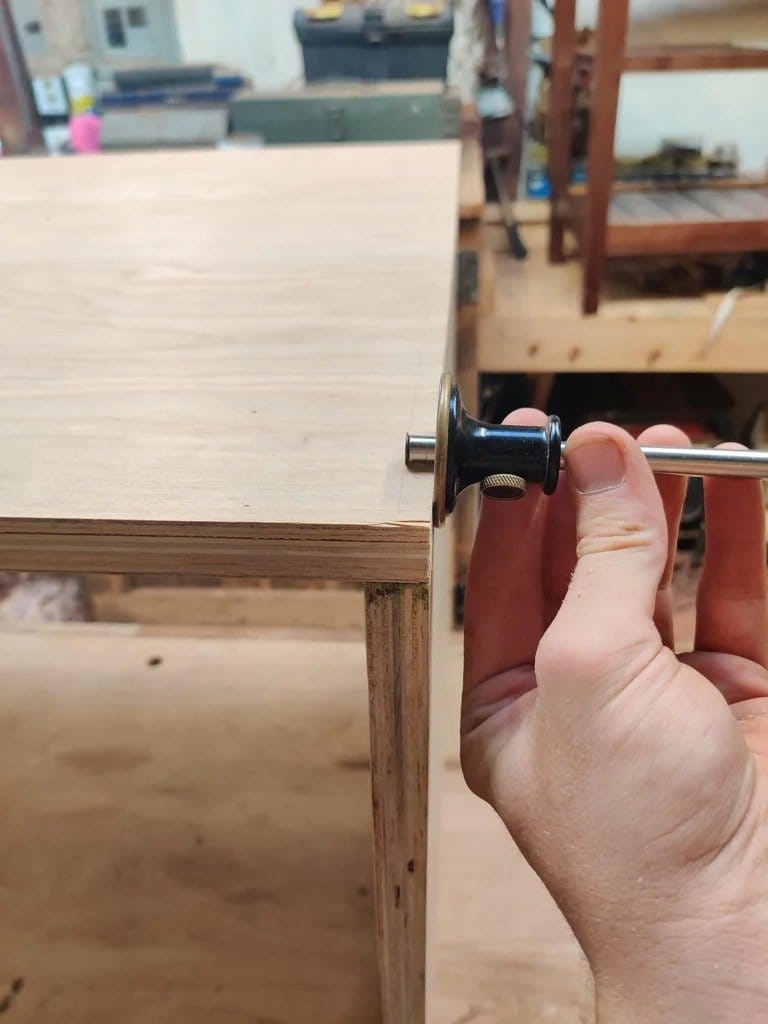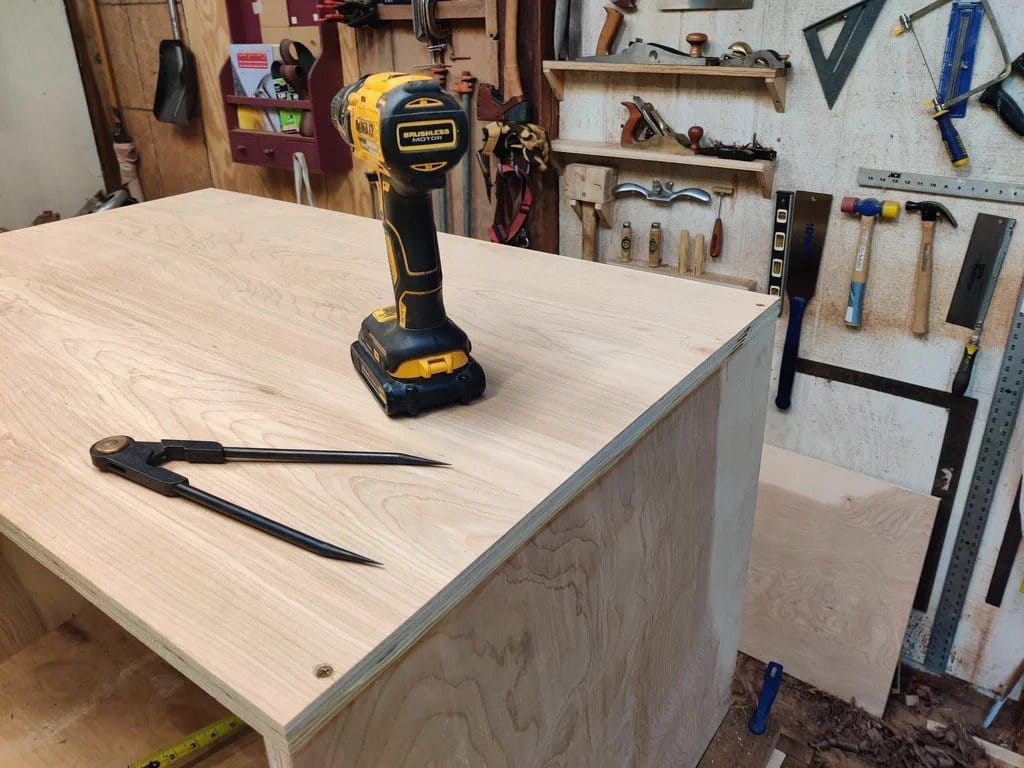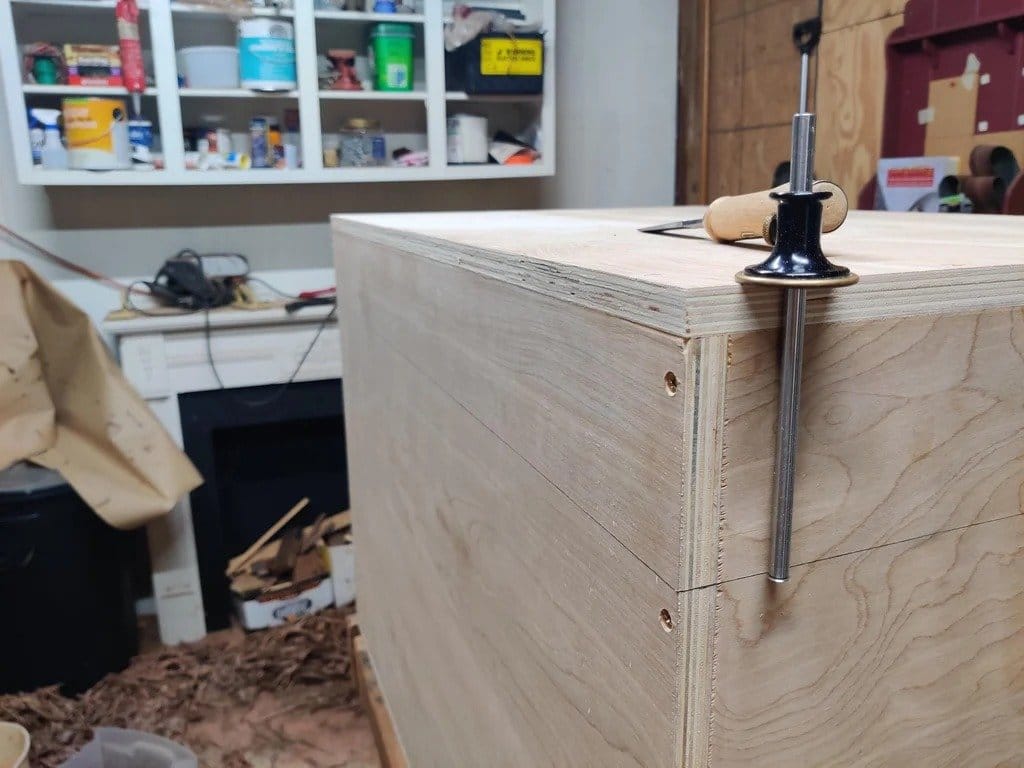 If the edge protrudes slightly, you can cut it off with a saw.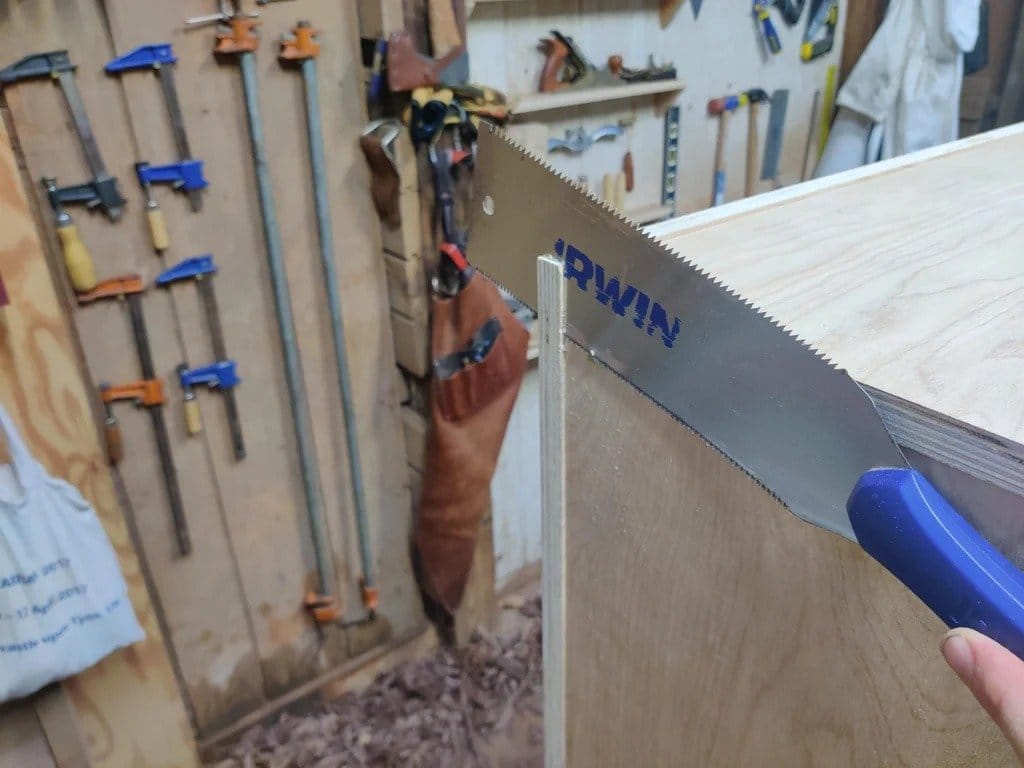 Step three: cladding
Cladding is made by the master from walnut lath. First, cuts the slats to size. The edges of the slats are sawn off at an angle of 45 degrees.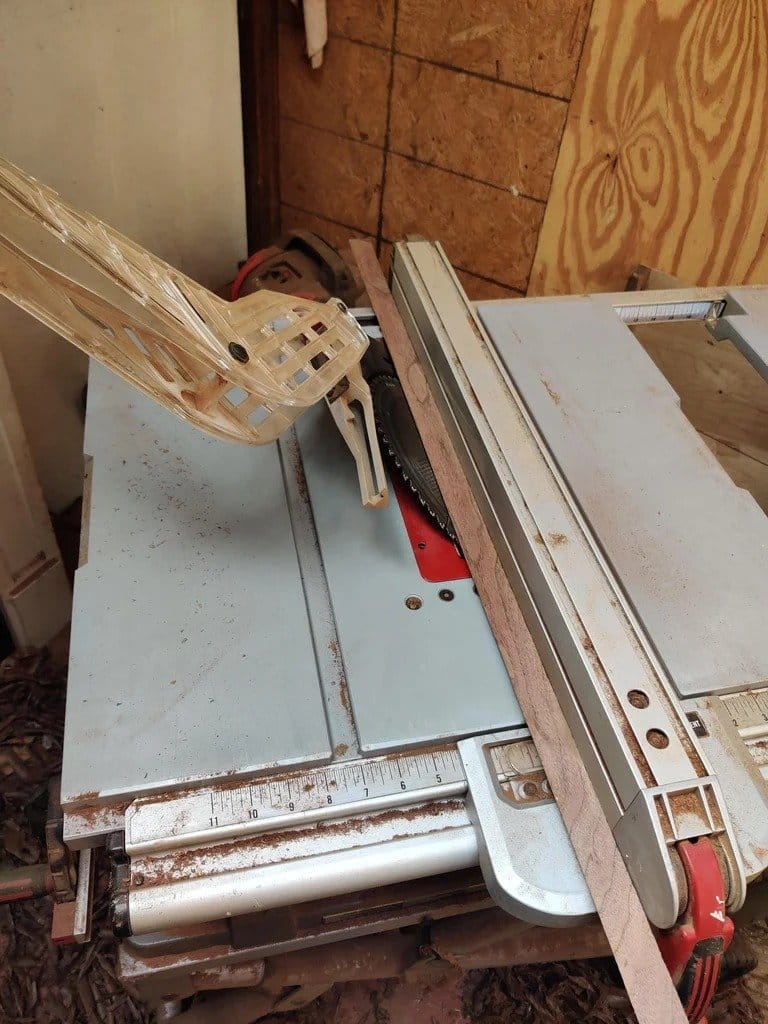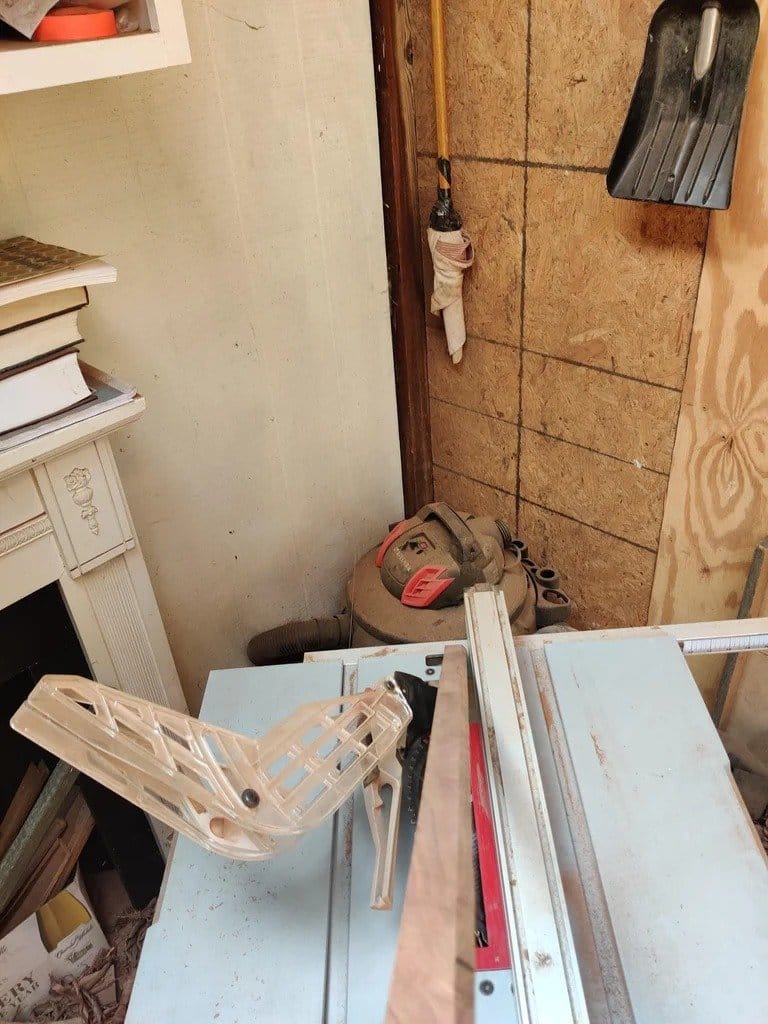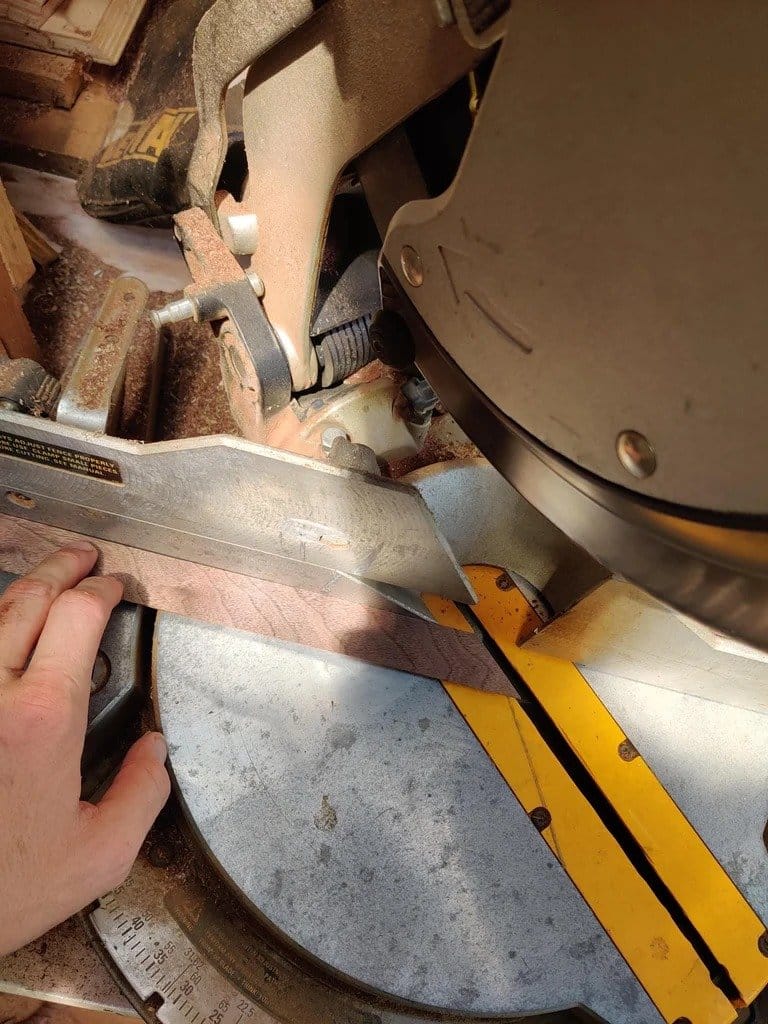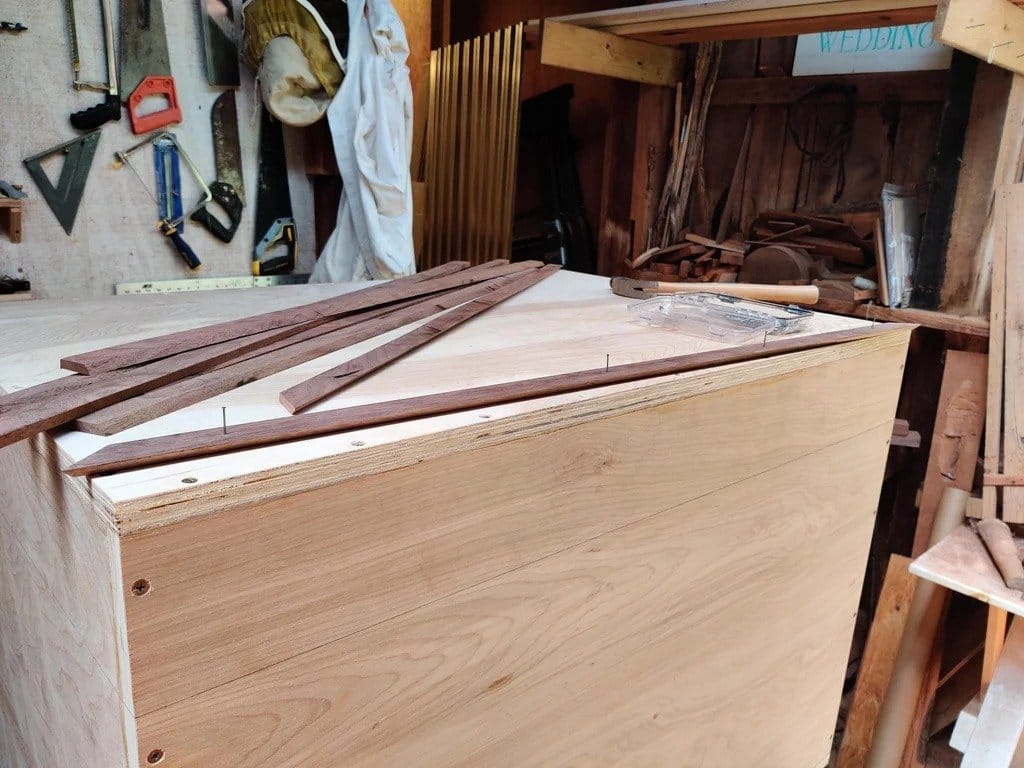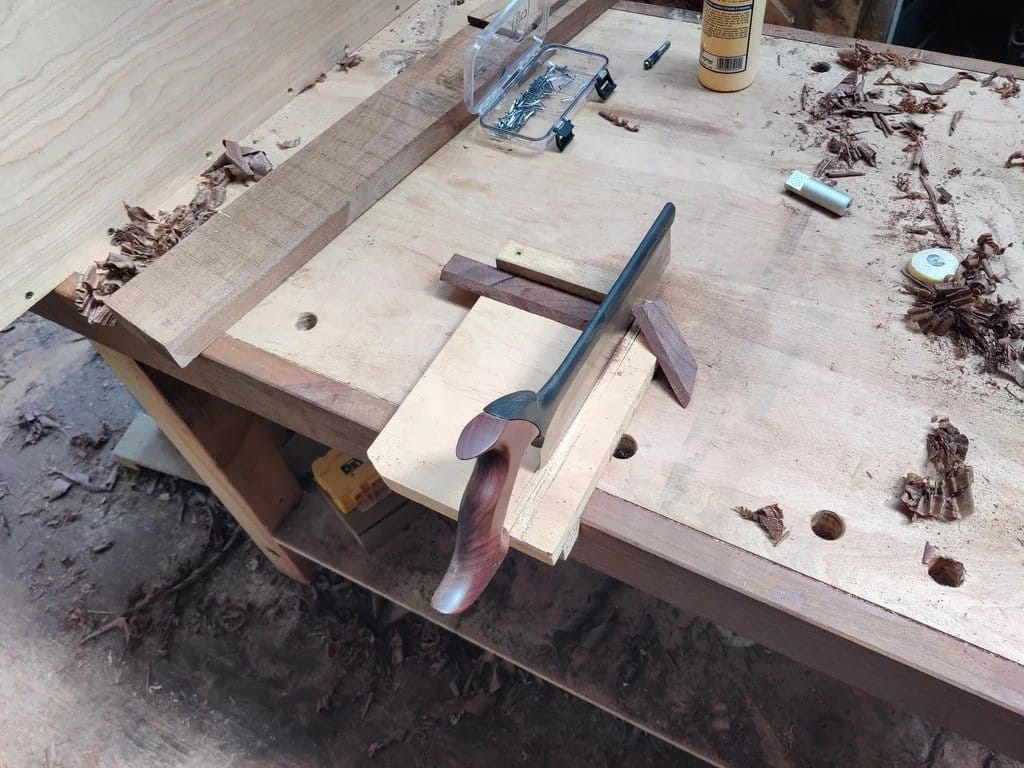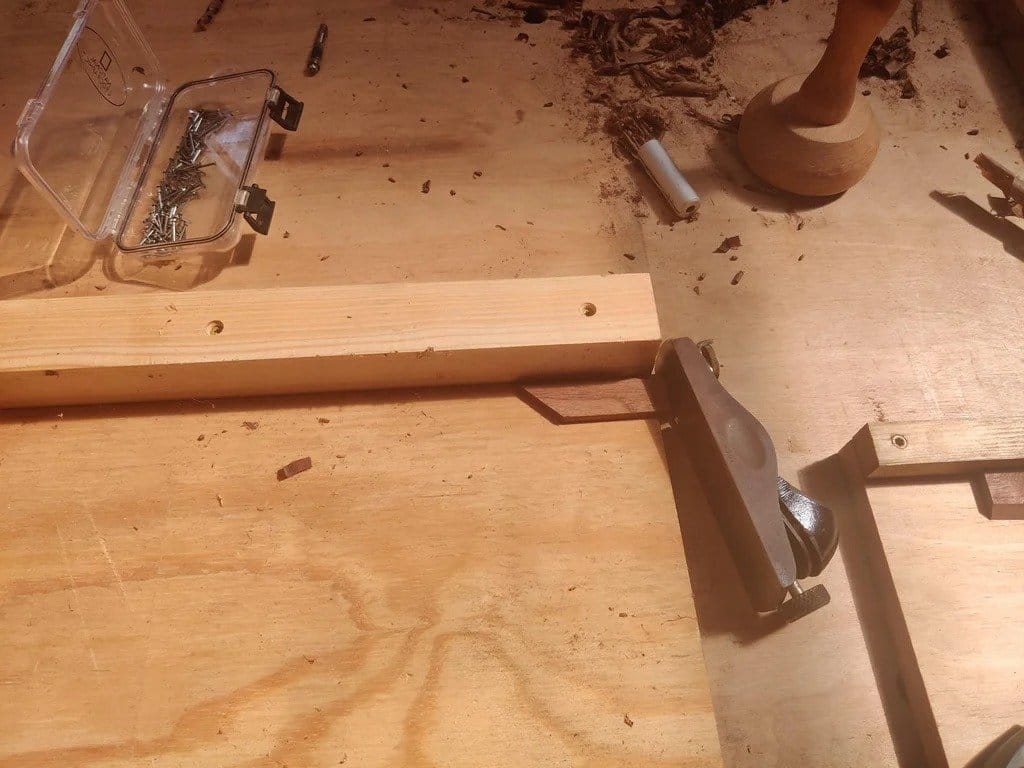 Nails and glues the slats to the body of the chest. A wide bar is nailed along the perimeter, slightly stepping back from the top.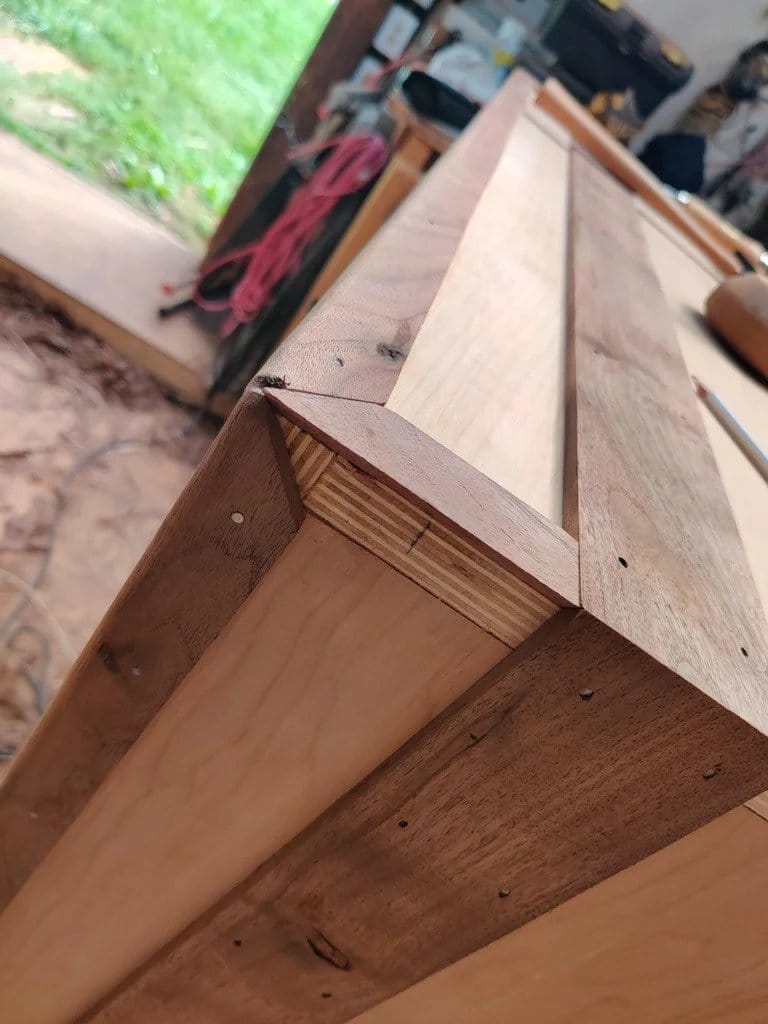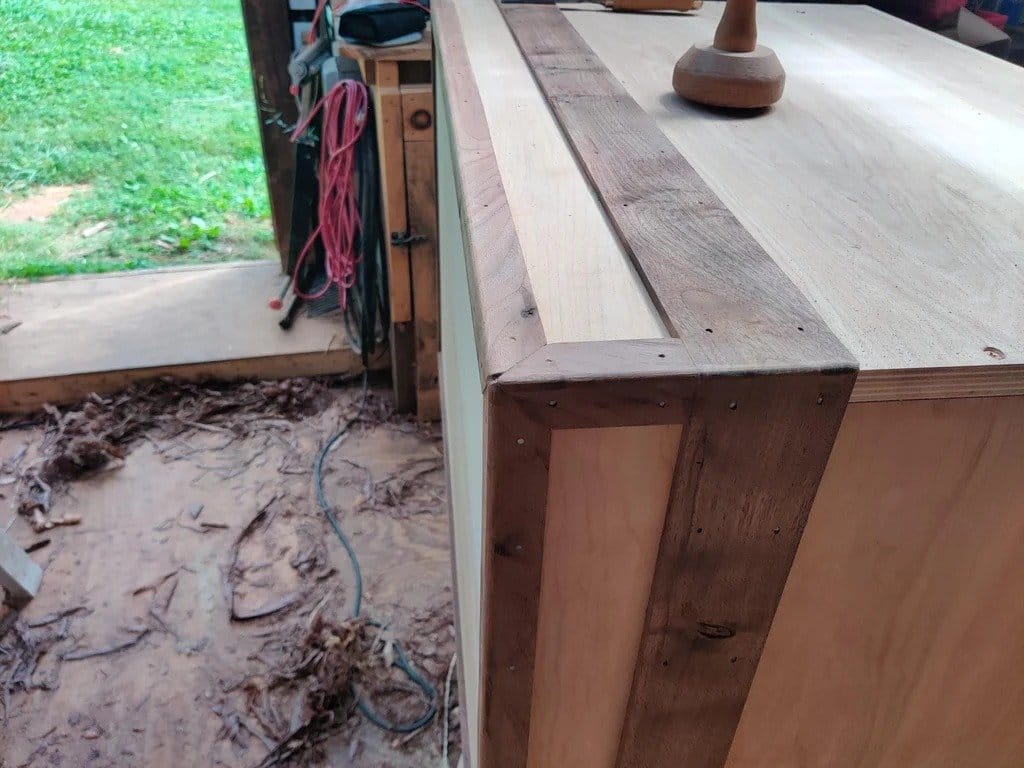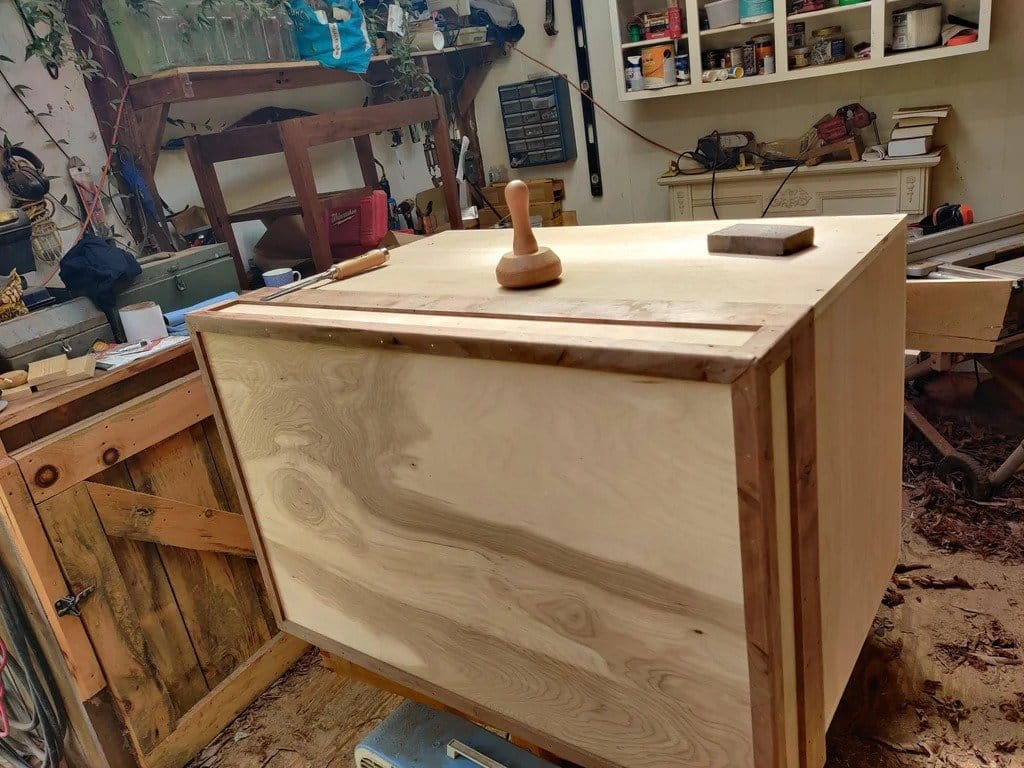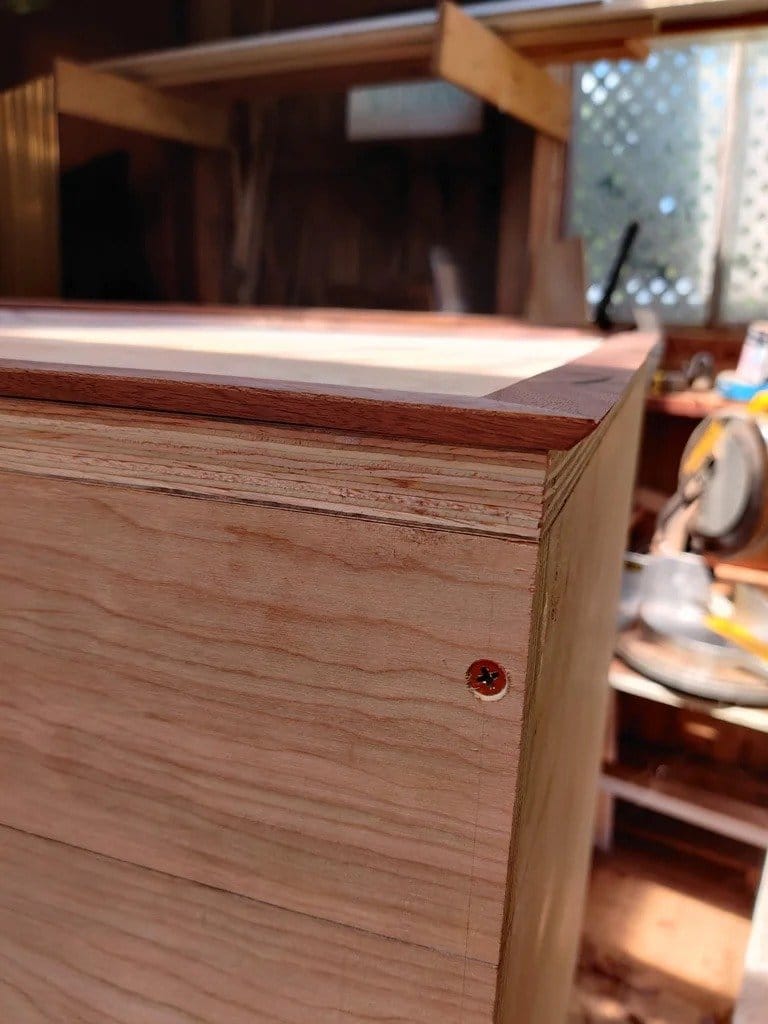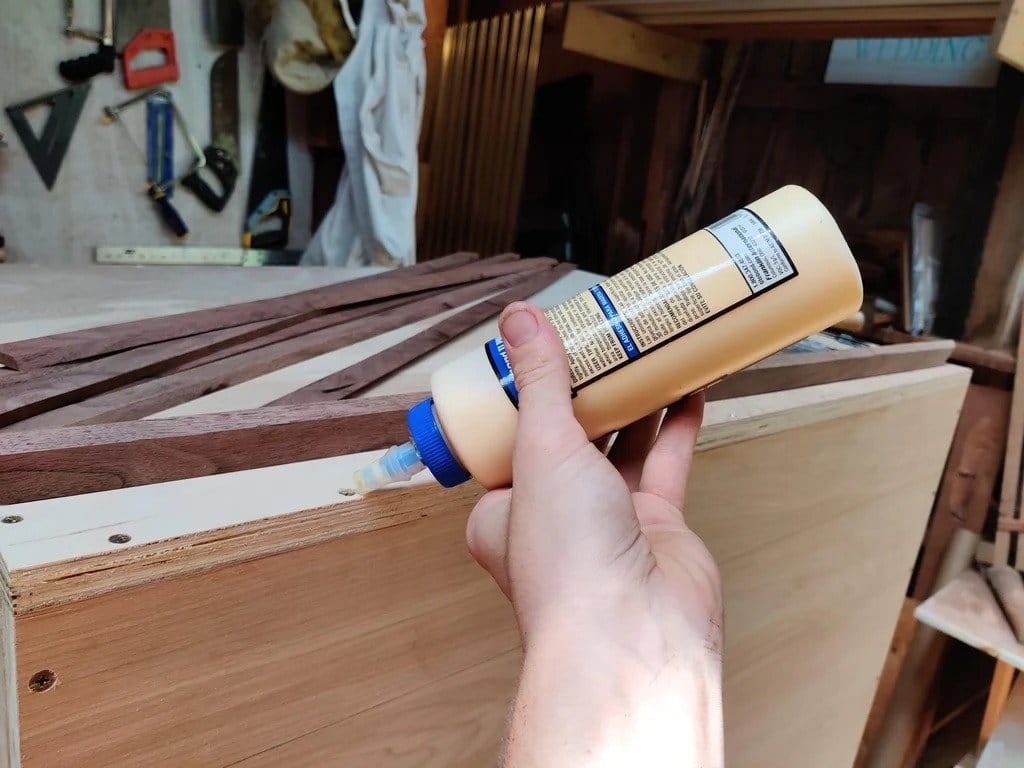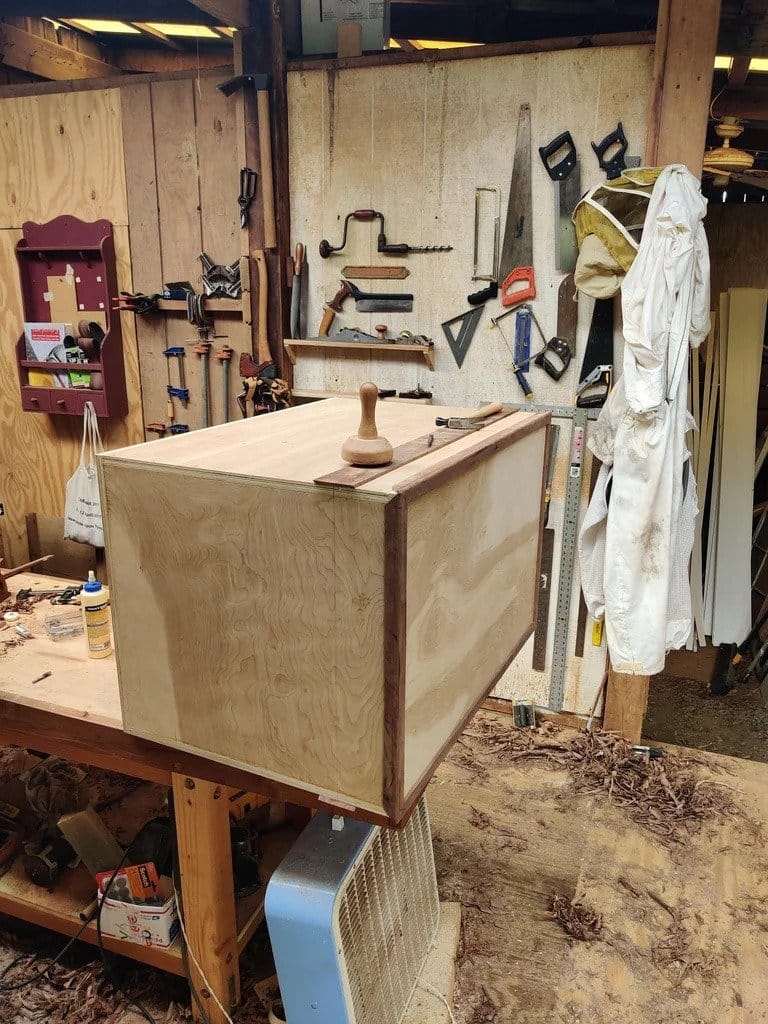 Nails along the bottom edge a bar with a selection from the inside.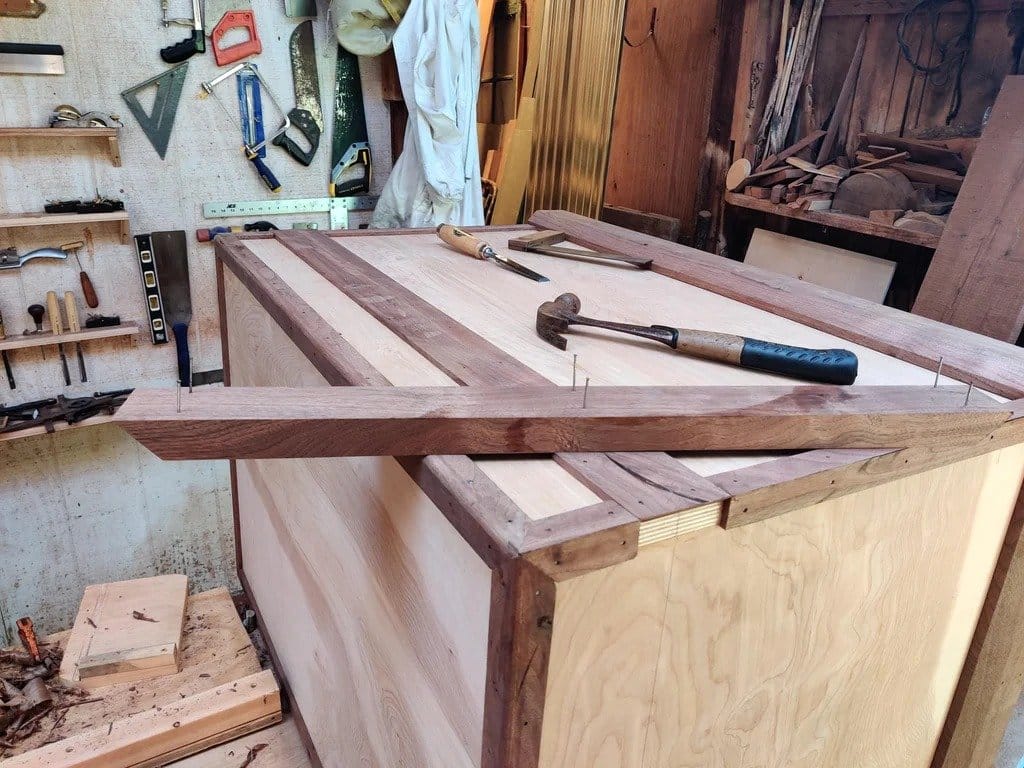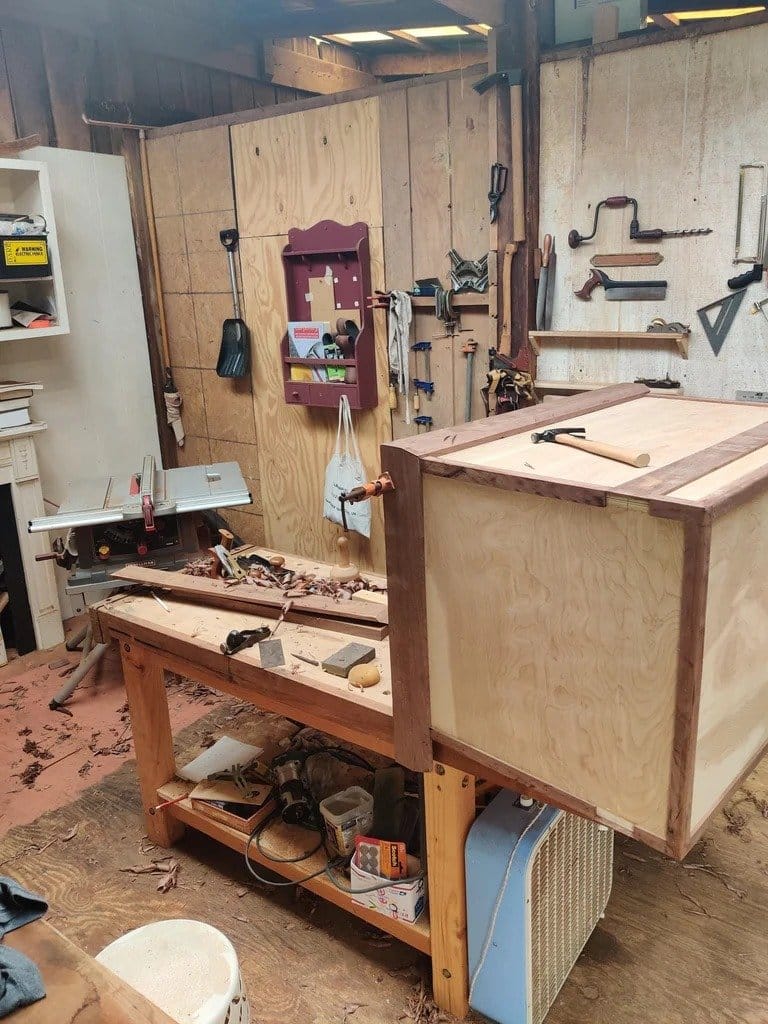 Step four: lid
Then mark and cut the box in two halves in the middle of the wide strip.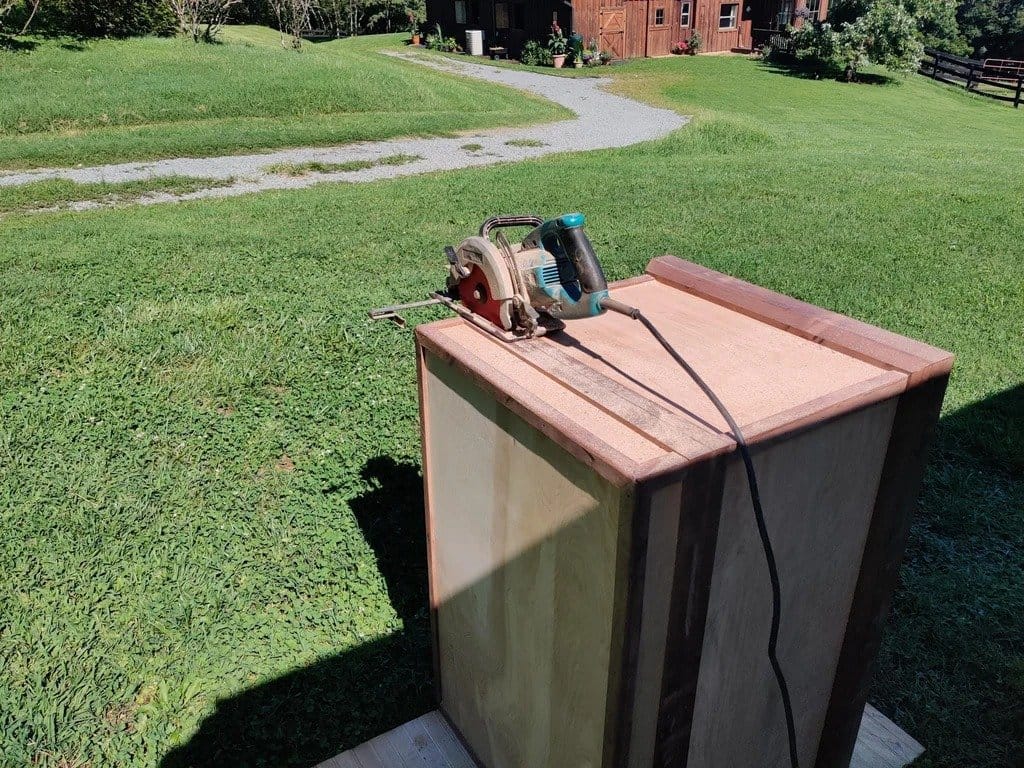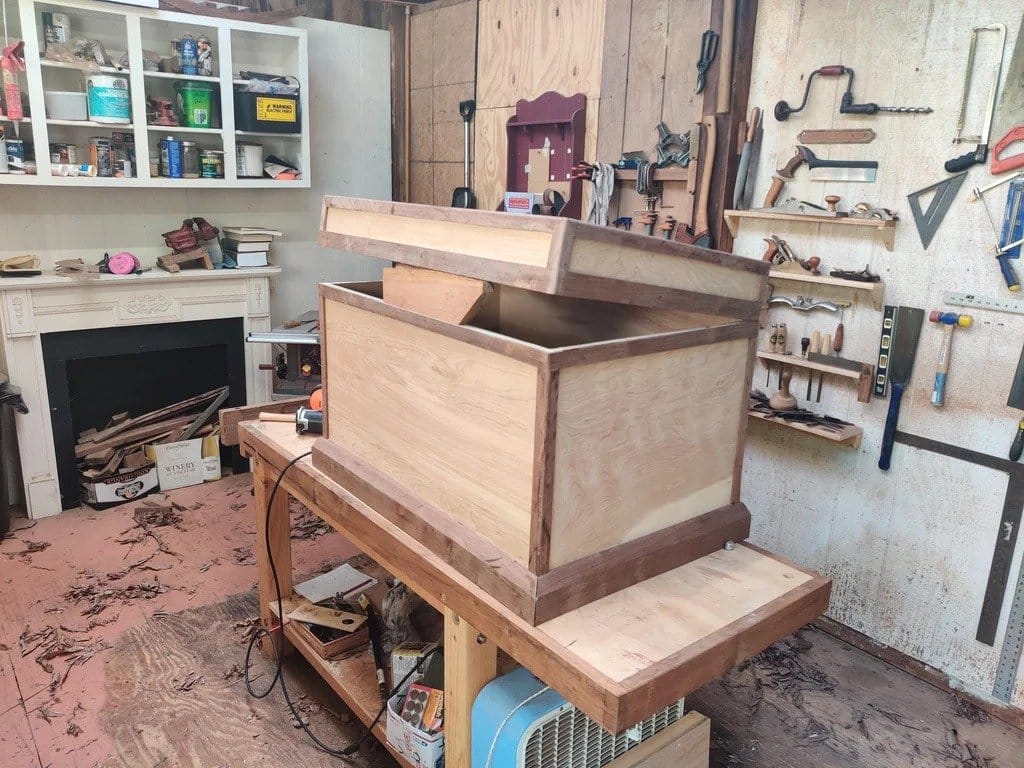 Attaches four hinges.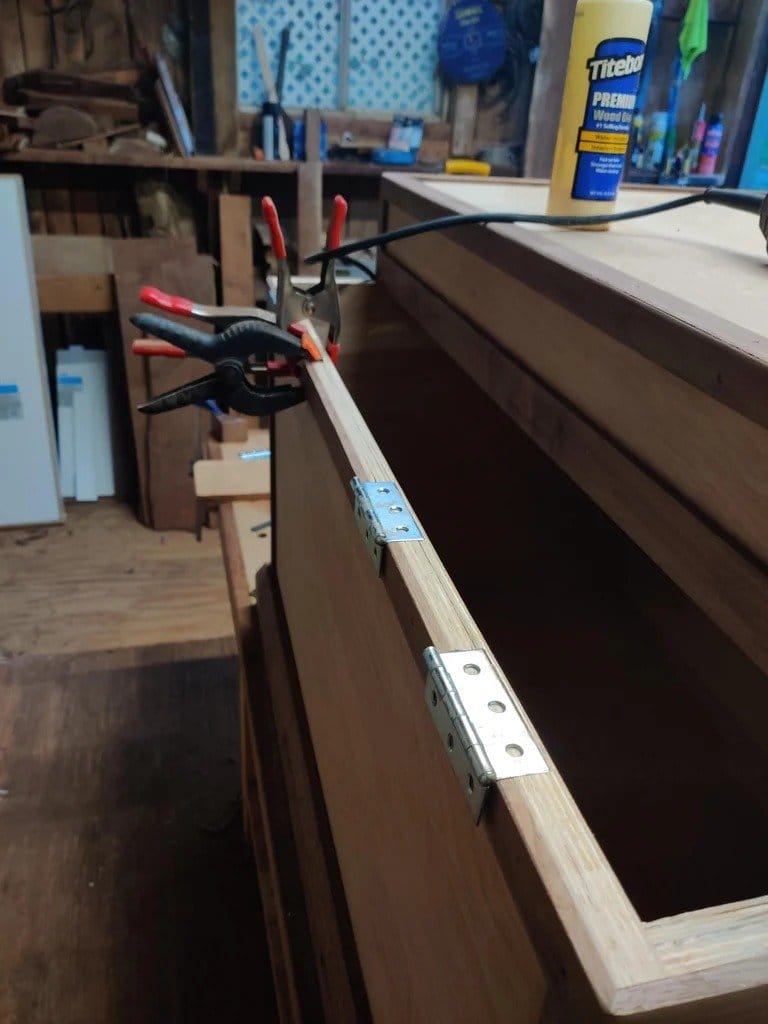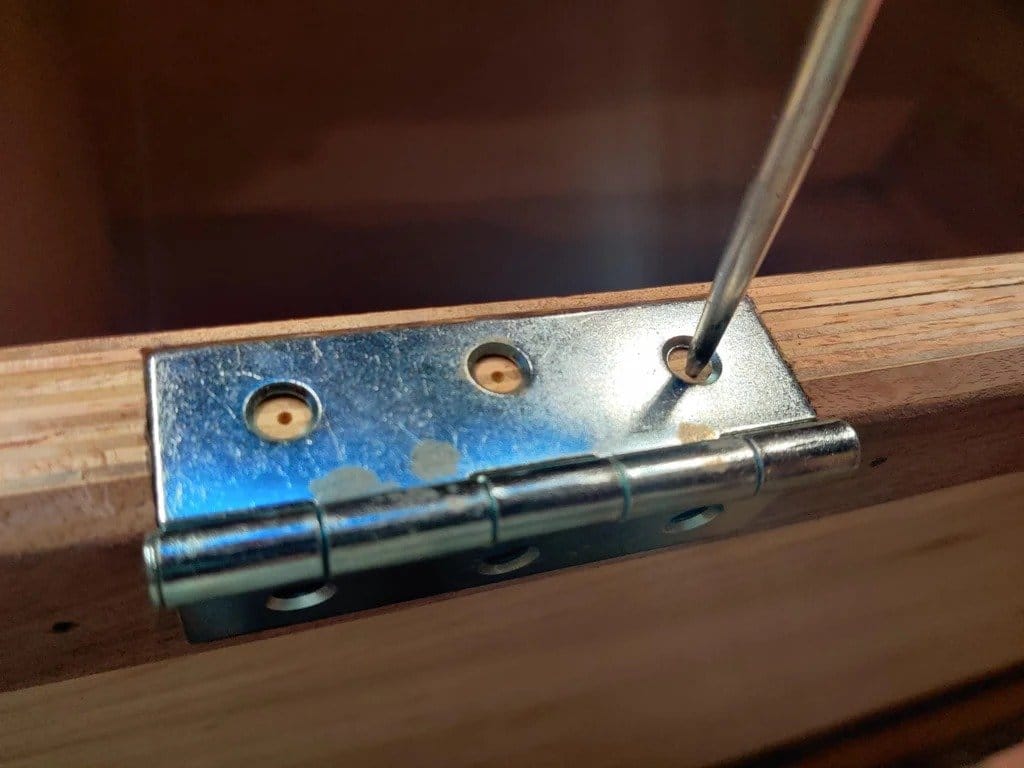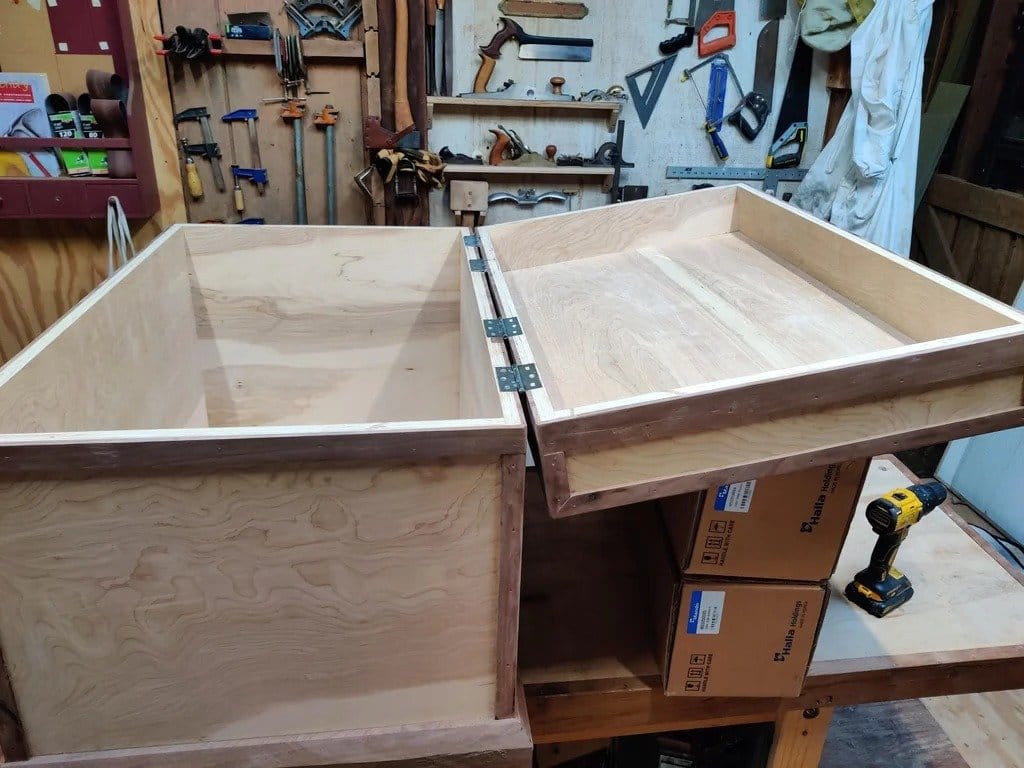 Step five: boxes
For bulky things, you can leave the chest as it is, but in this case it was necessary to make many small compartments for various things.
First, the wizard sets up the guides for the box.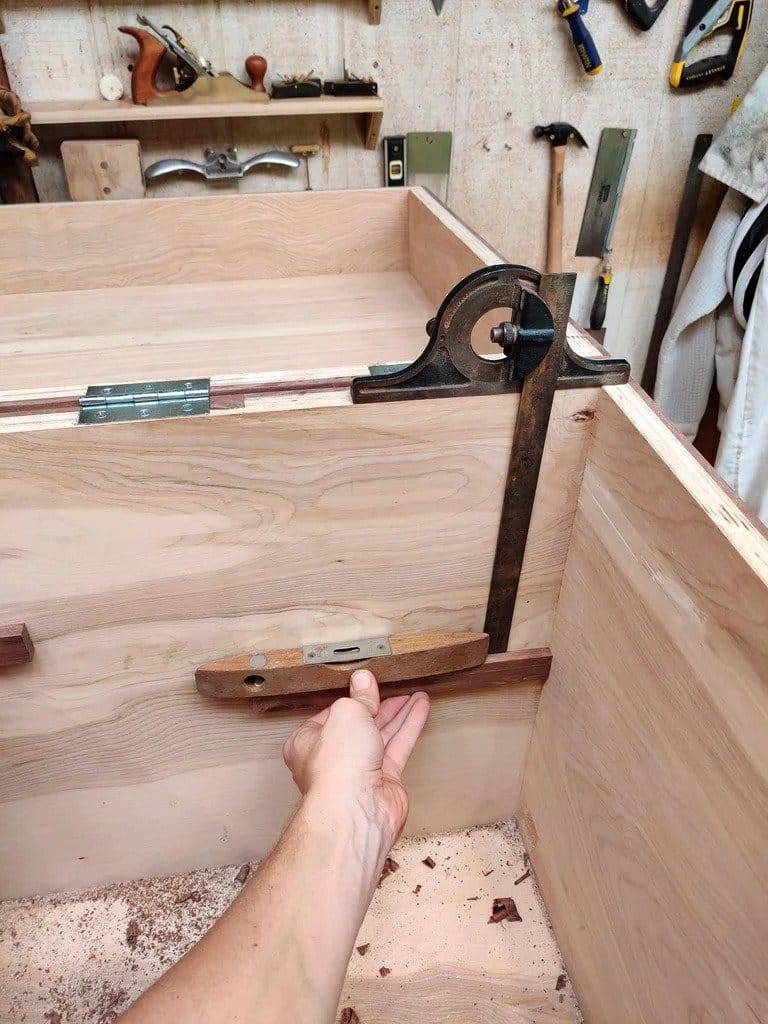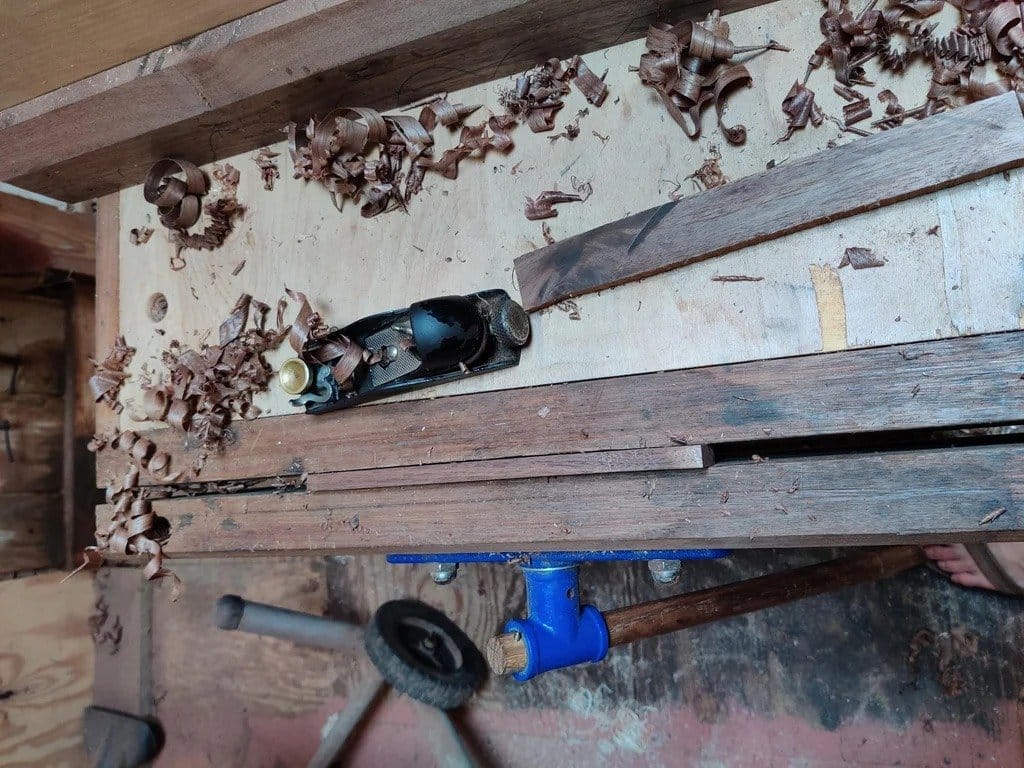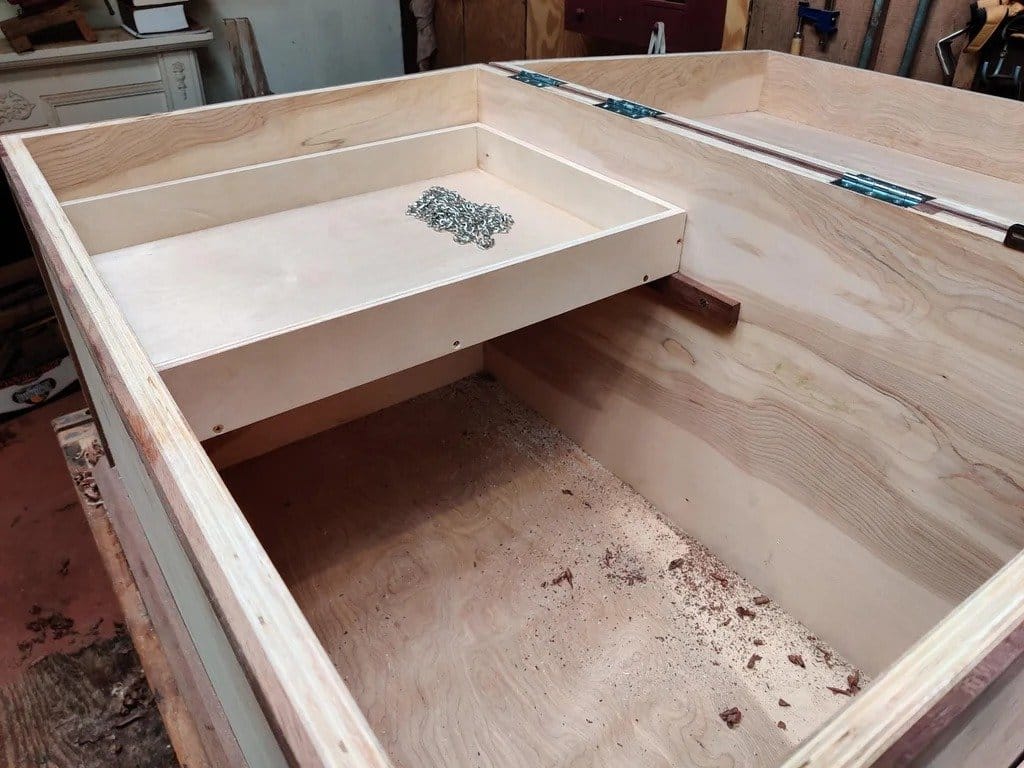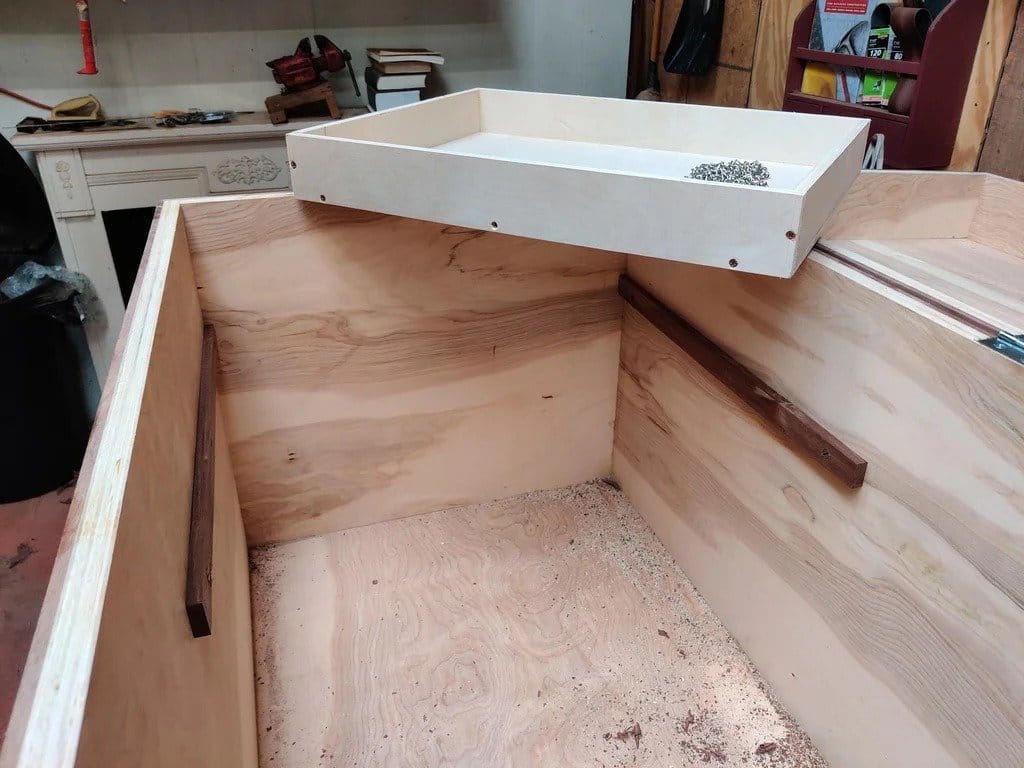 Assembles and installs the box.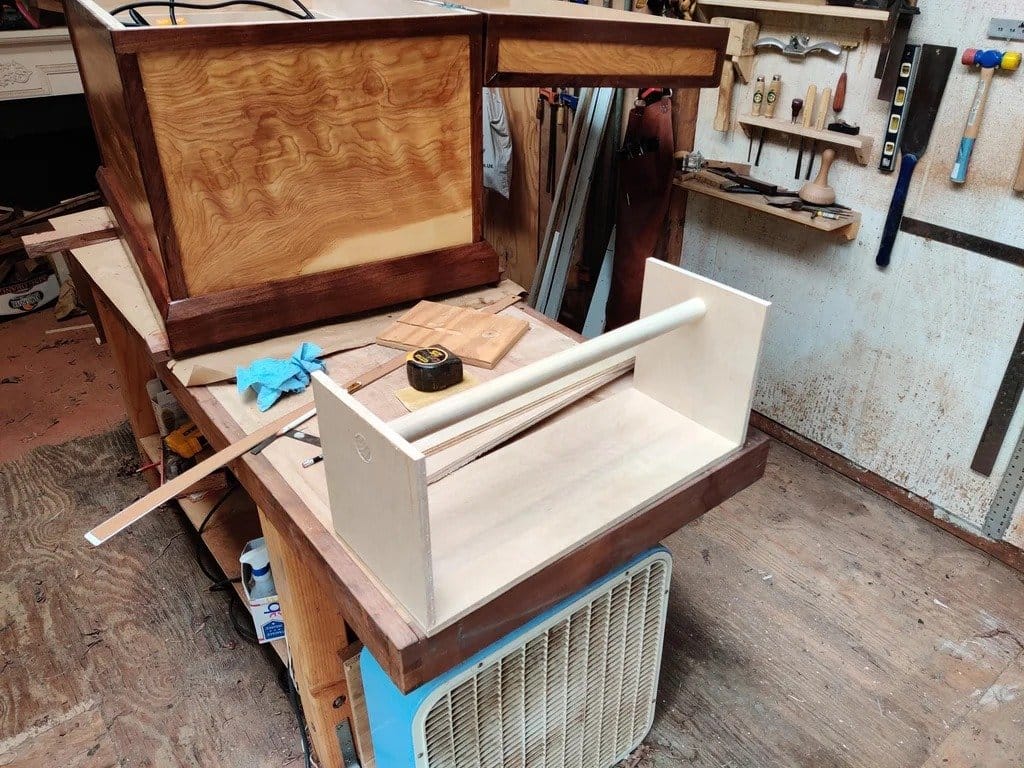 The second drawer is portable with a handle. The handle is made of a round bar.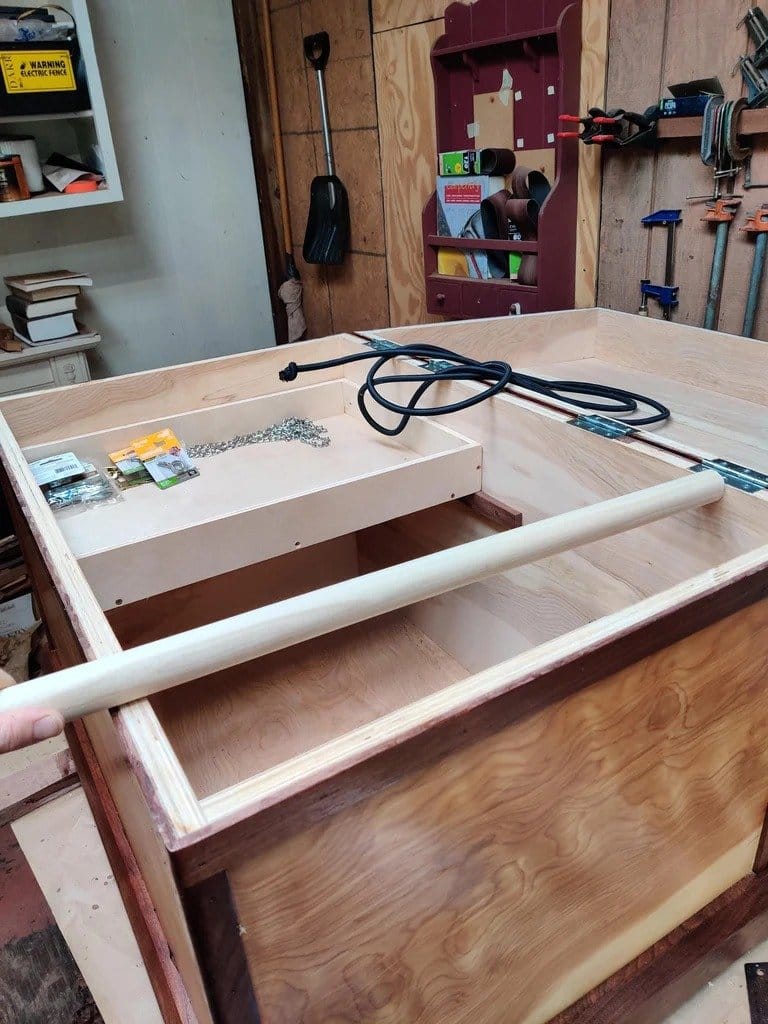 Then he cuts out the sides of the box and cuts out the holes for the handle.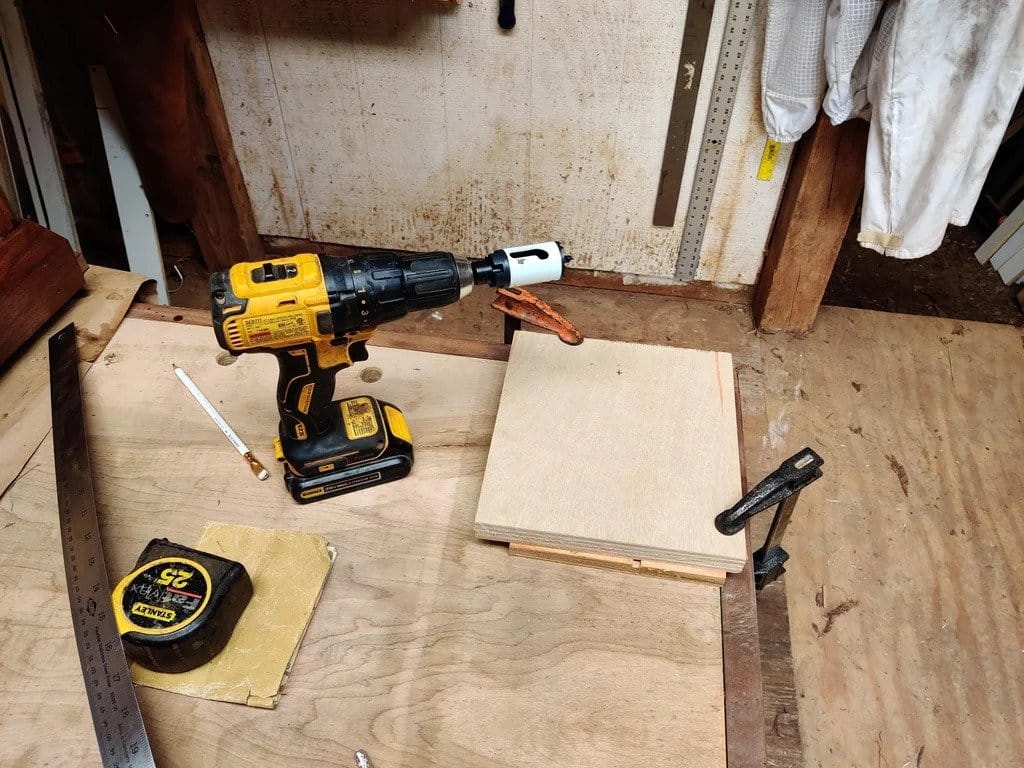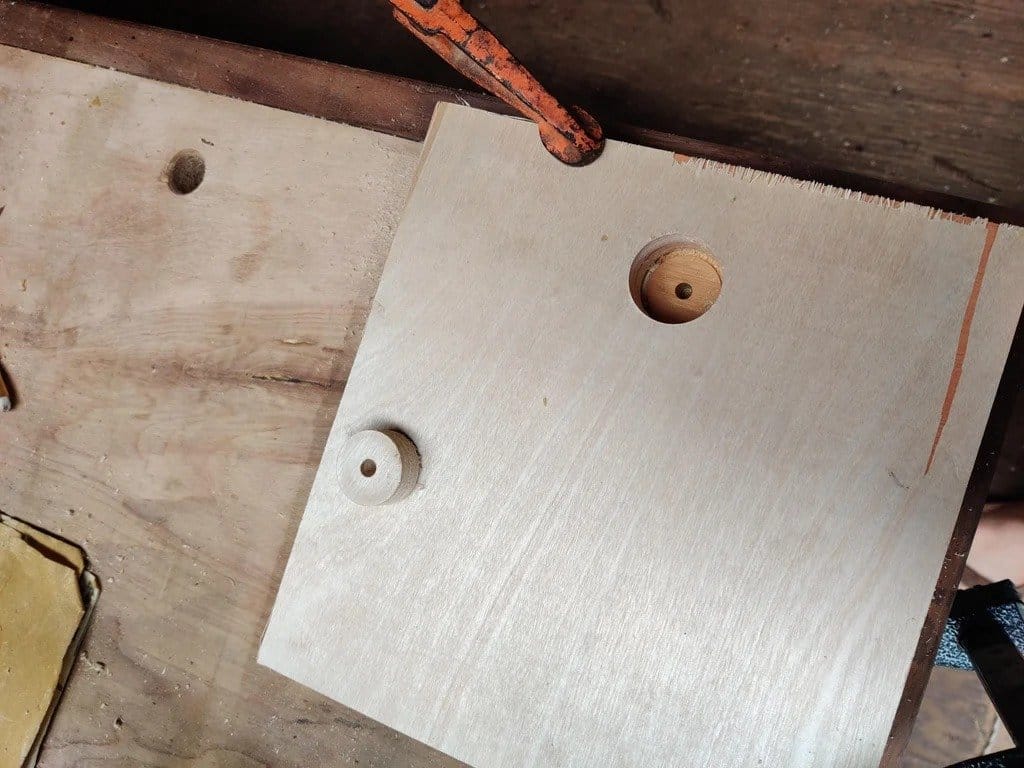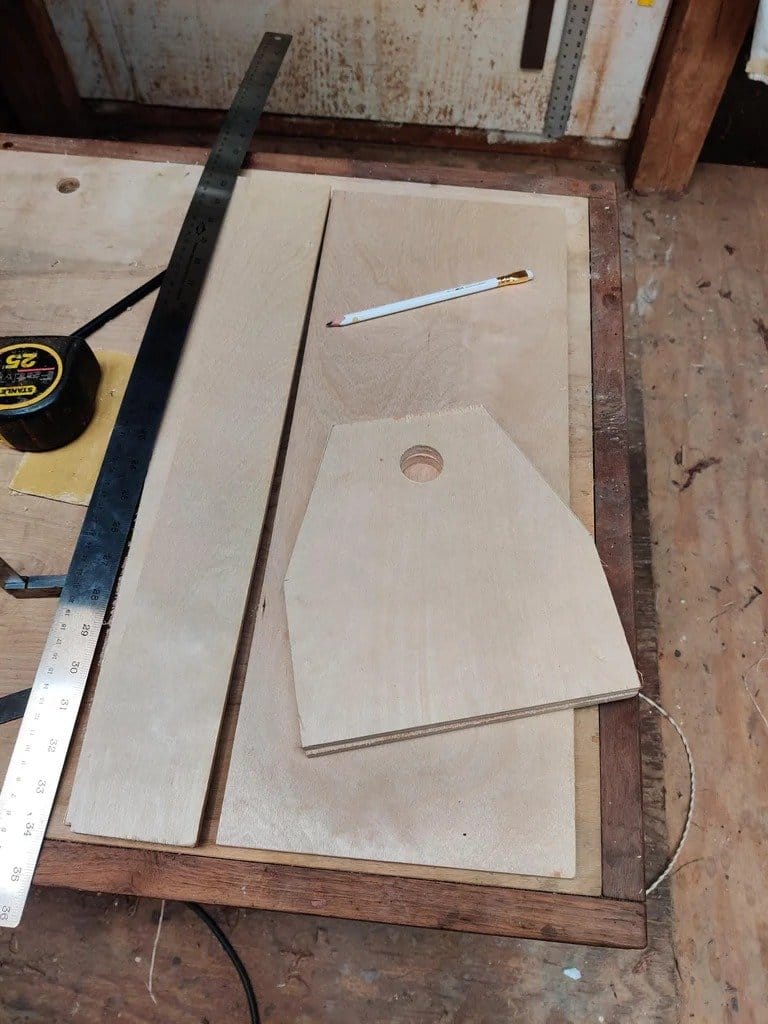 Installs the sidewalls on the handle and grinds the cuts.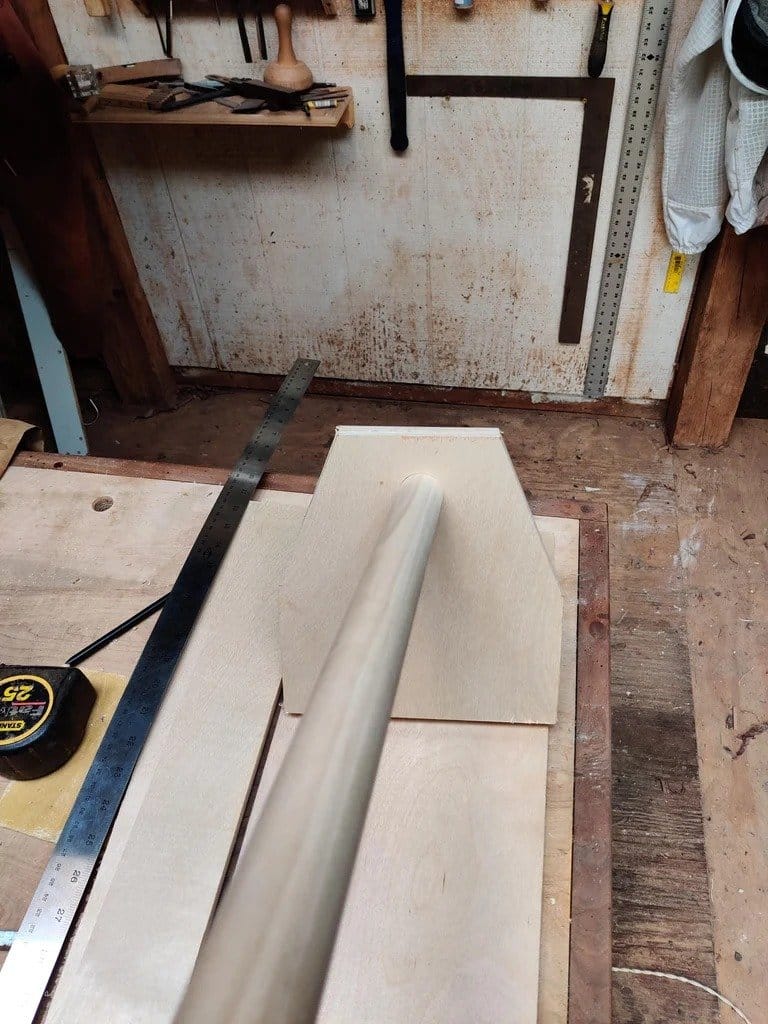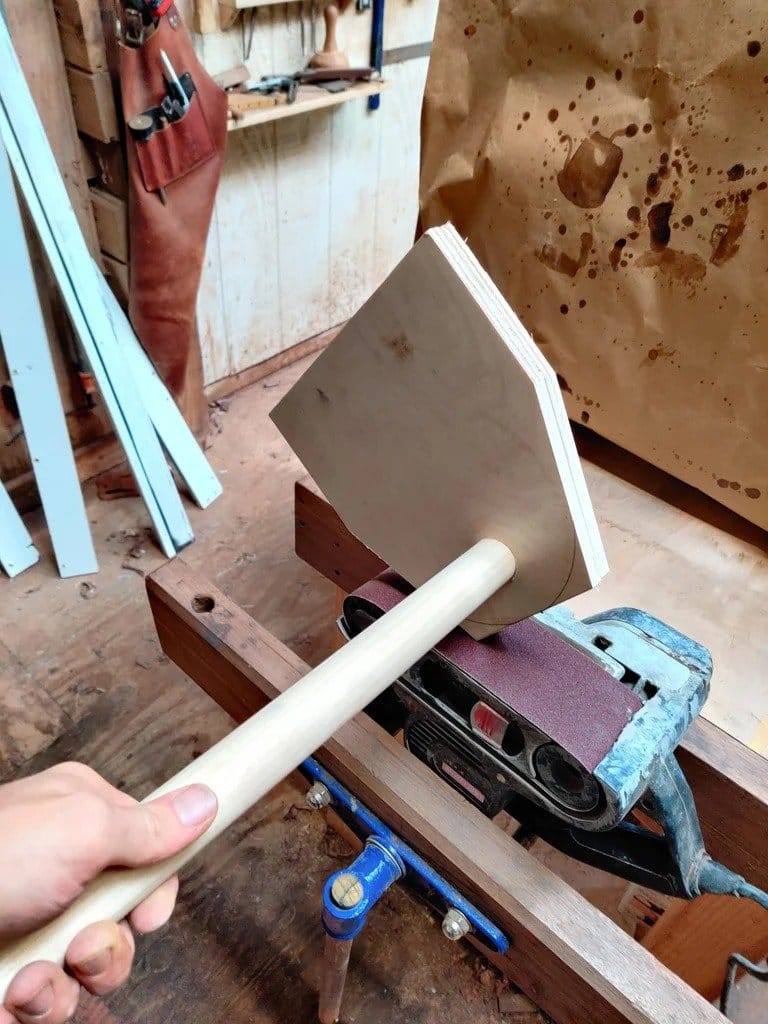 Collects the box.

Step six: support and storage compartment in the lid
To prevent the lid from falling, sets the furniture stop.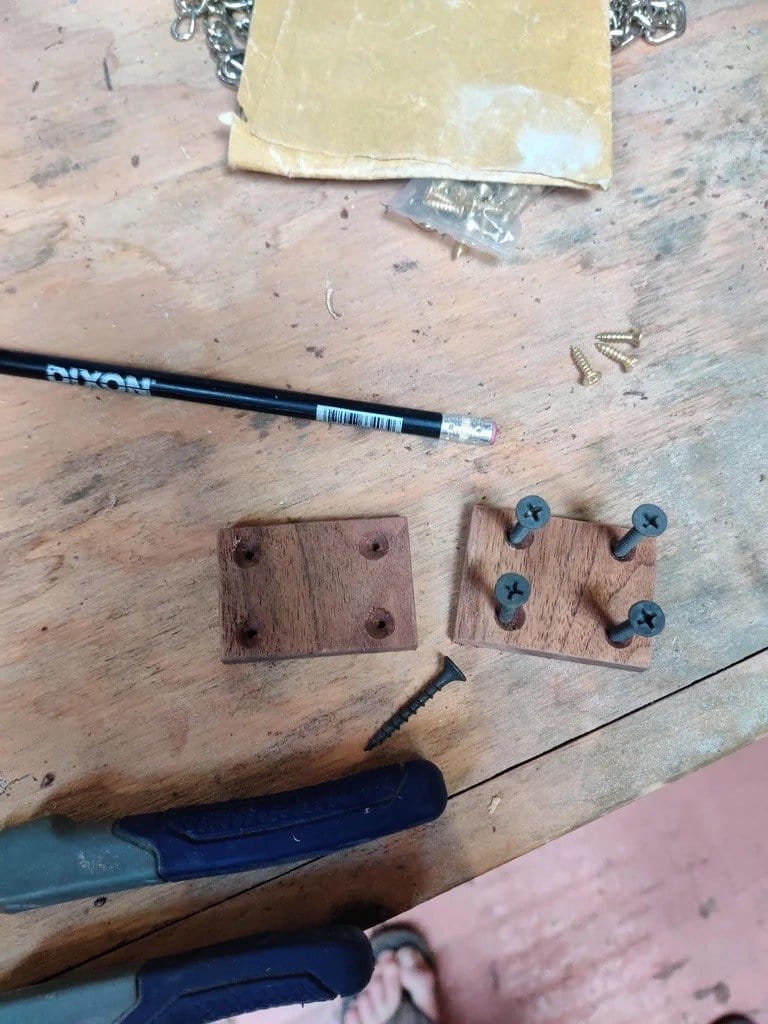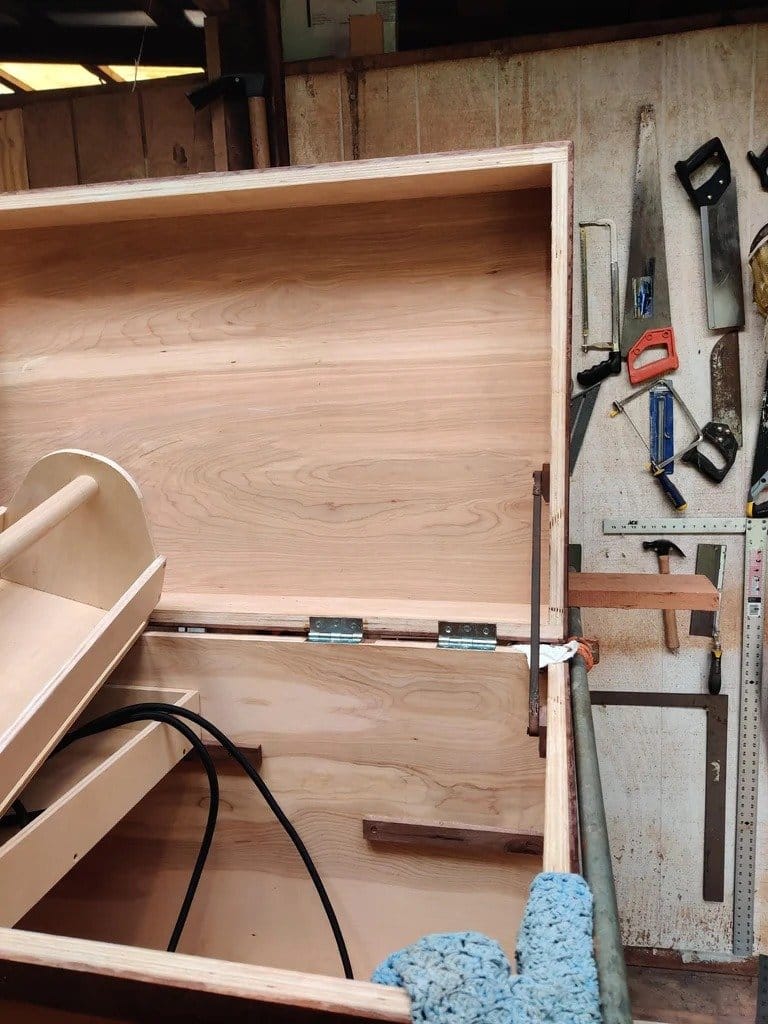 Several screws with a ring are screwed into the cover. Ties elastic bands on the rings. Now you can store various items in the lid too.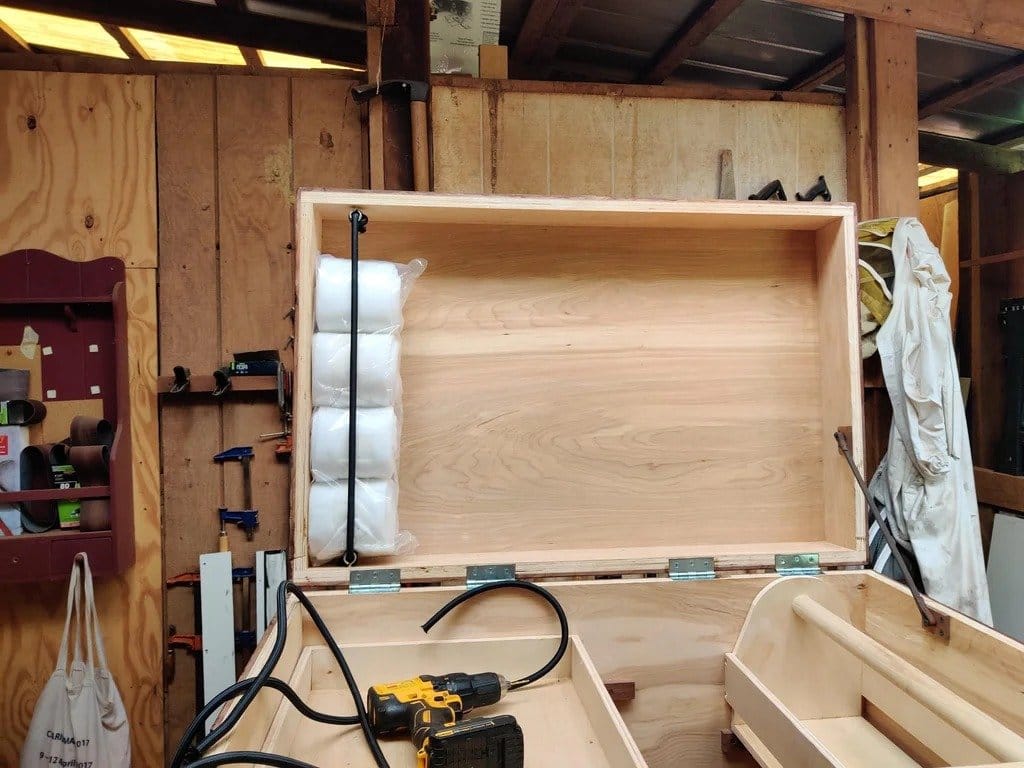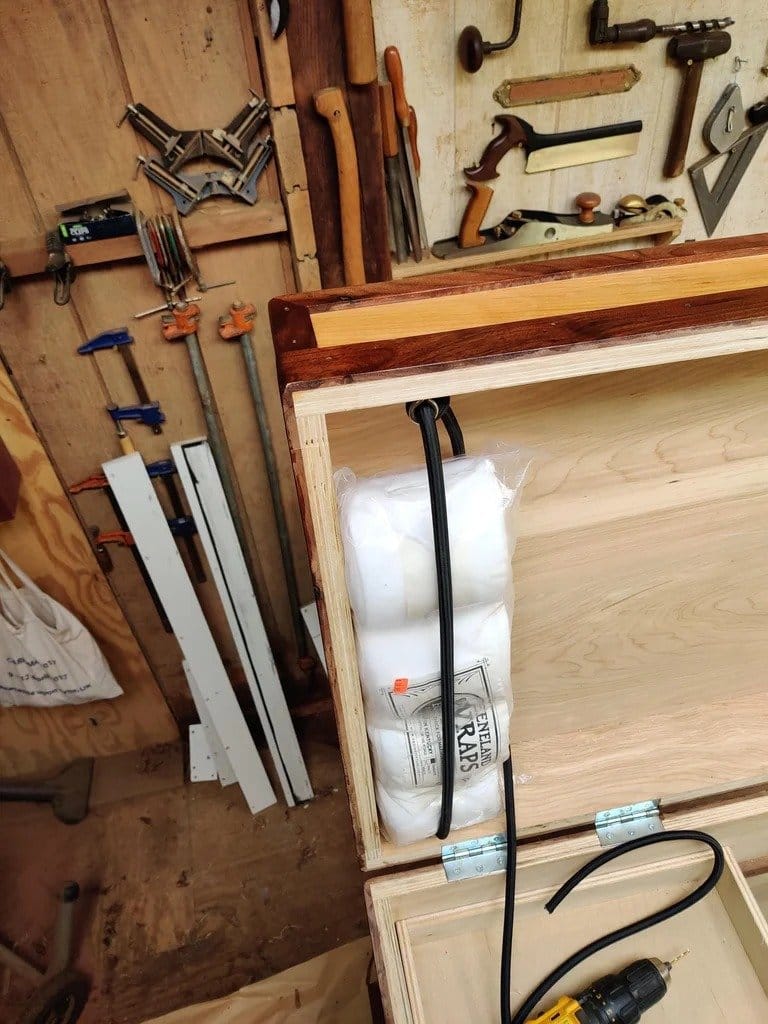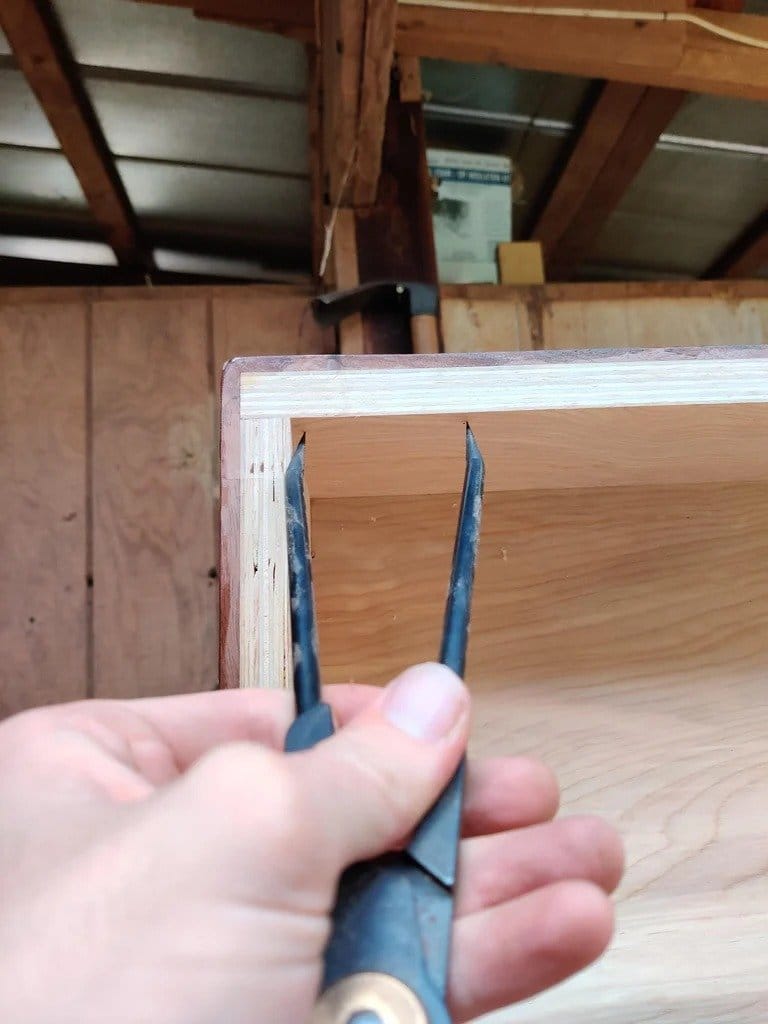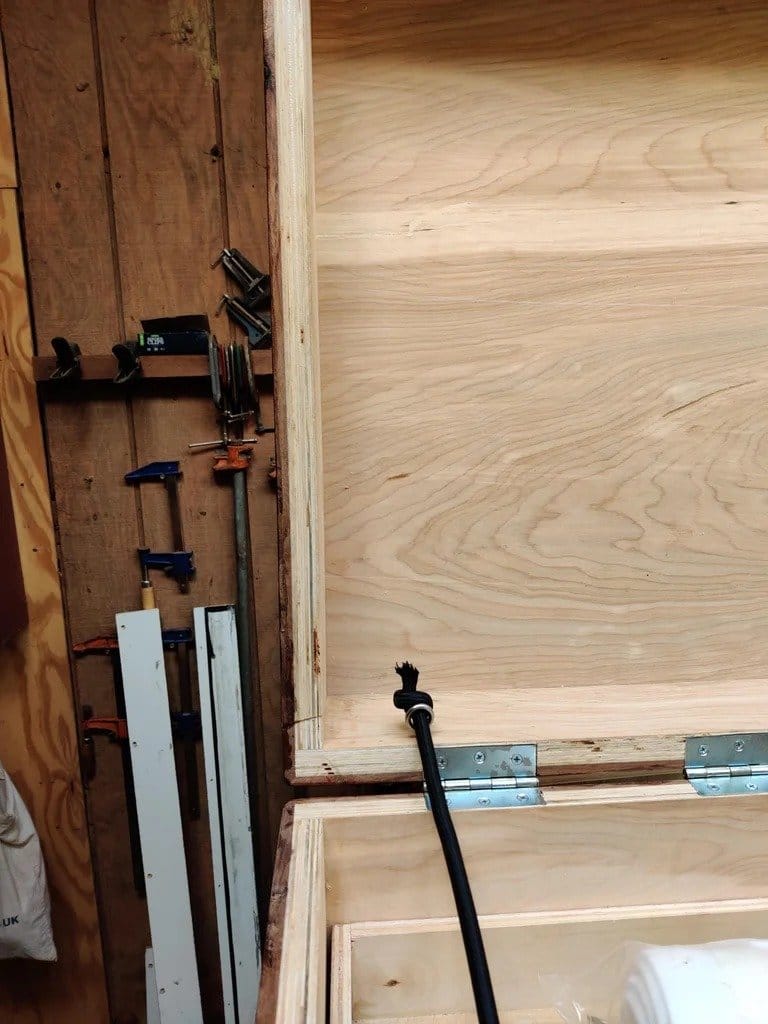 Step seven: putty, finishing
Then putty small chips and dents. After the putty dries, it sands the surface.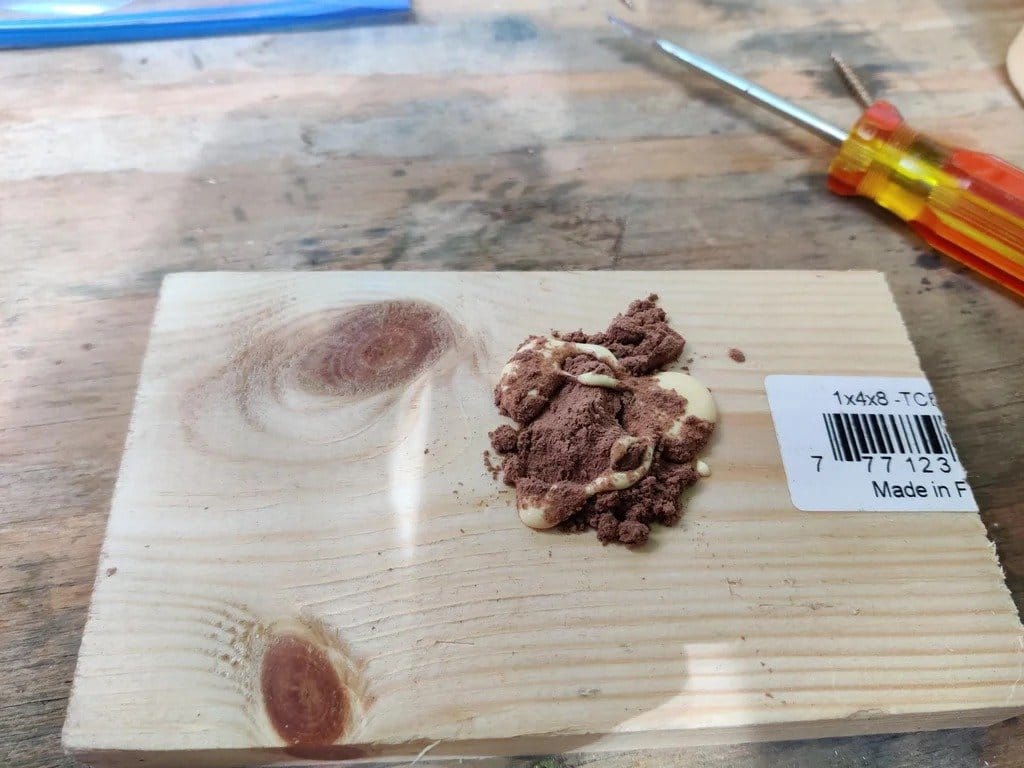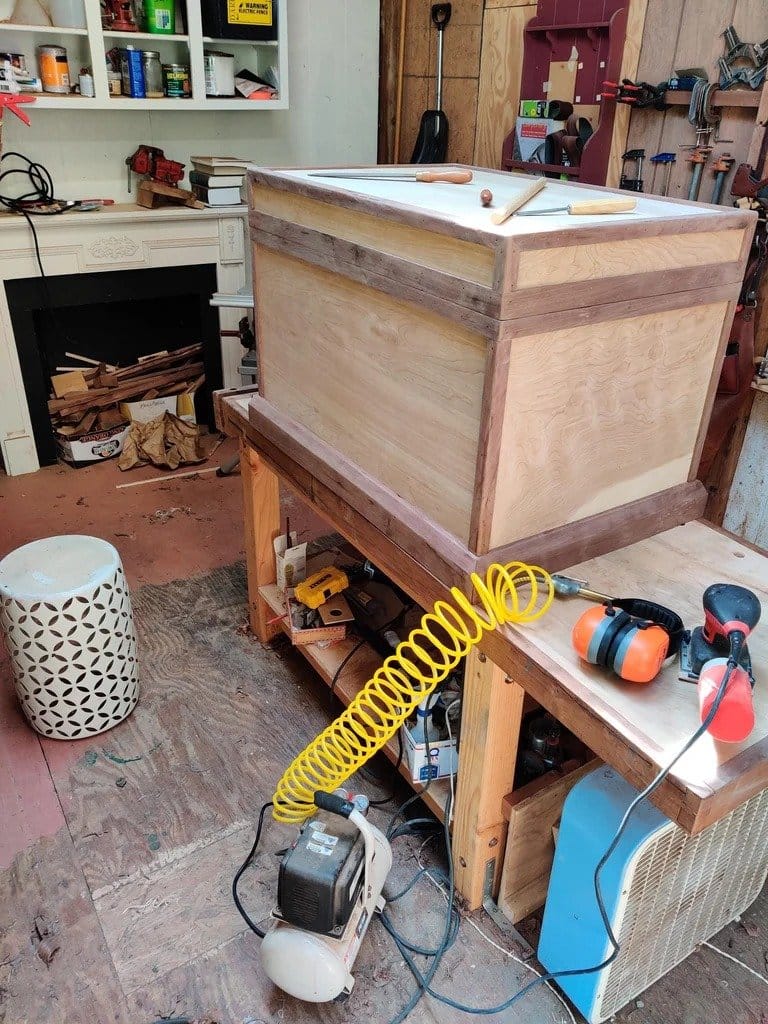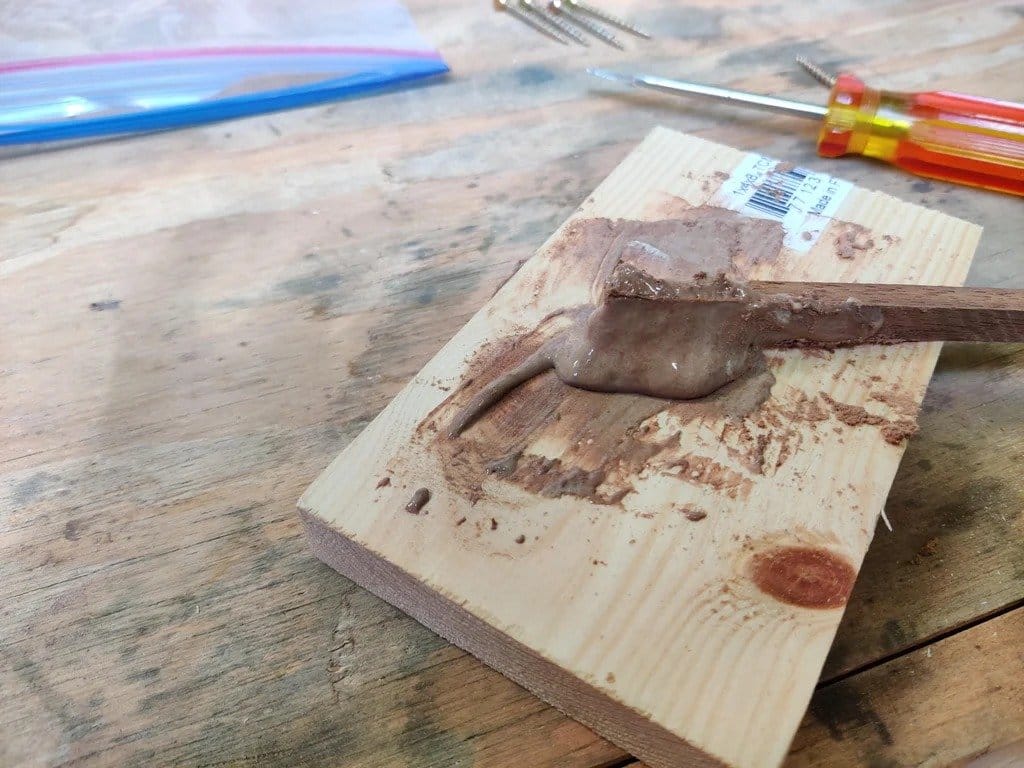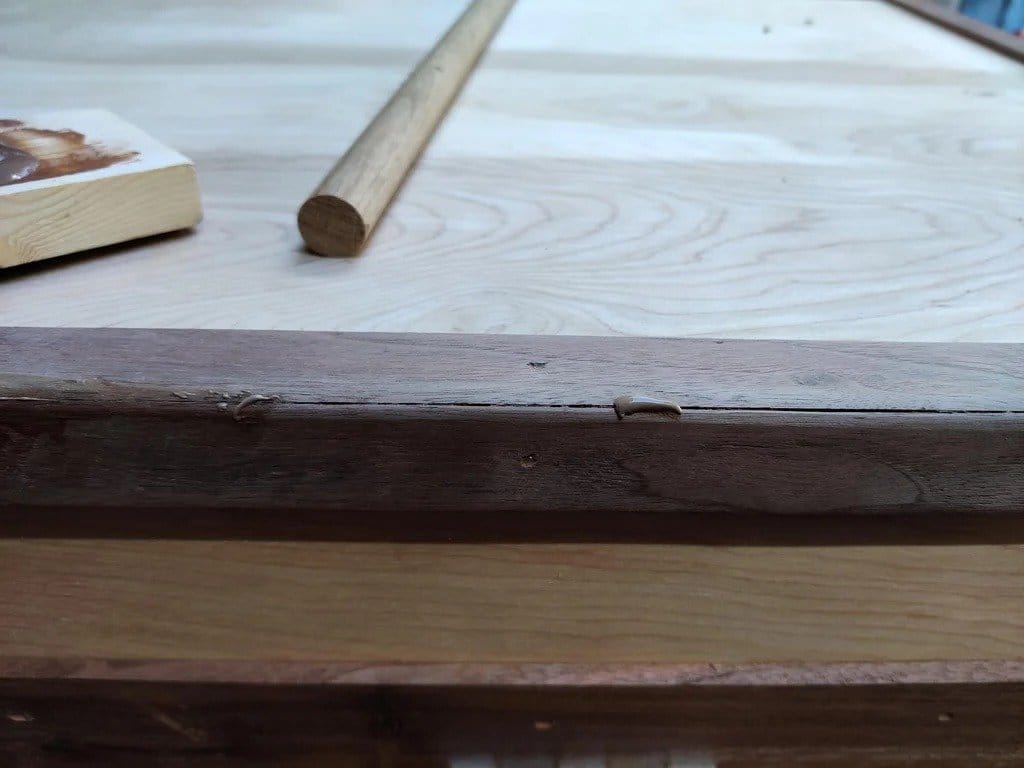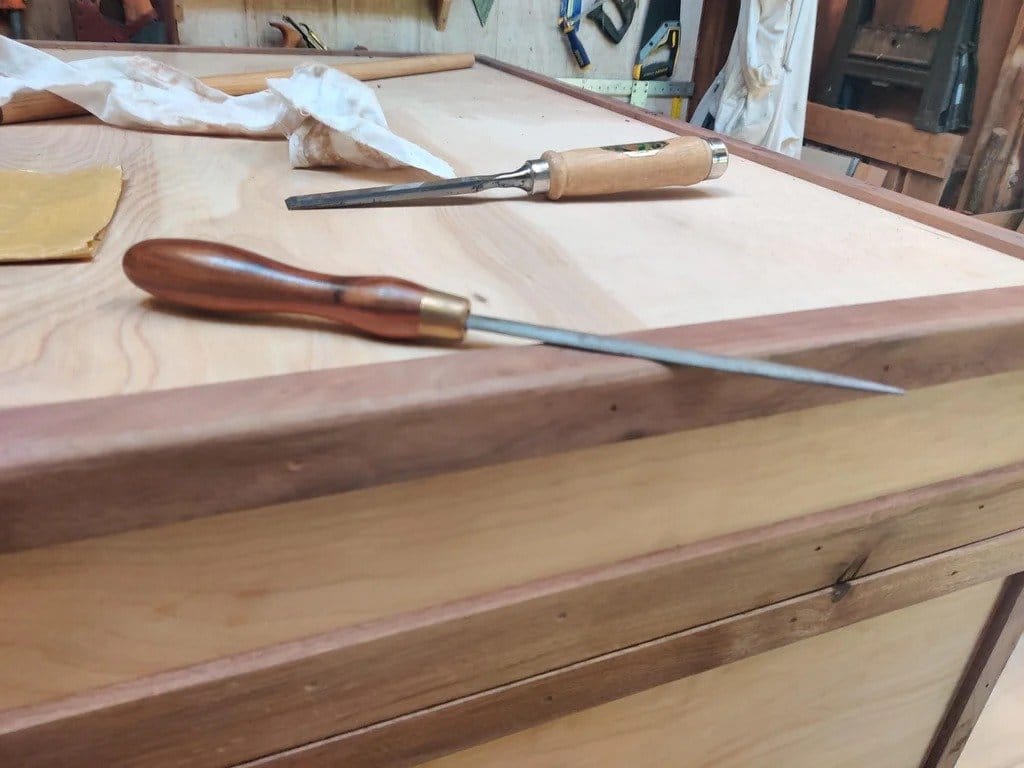 Covers the top of the chest with finishing material.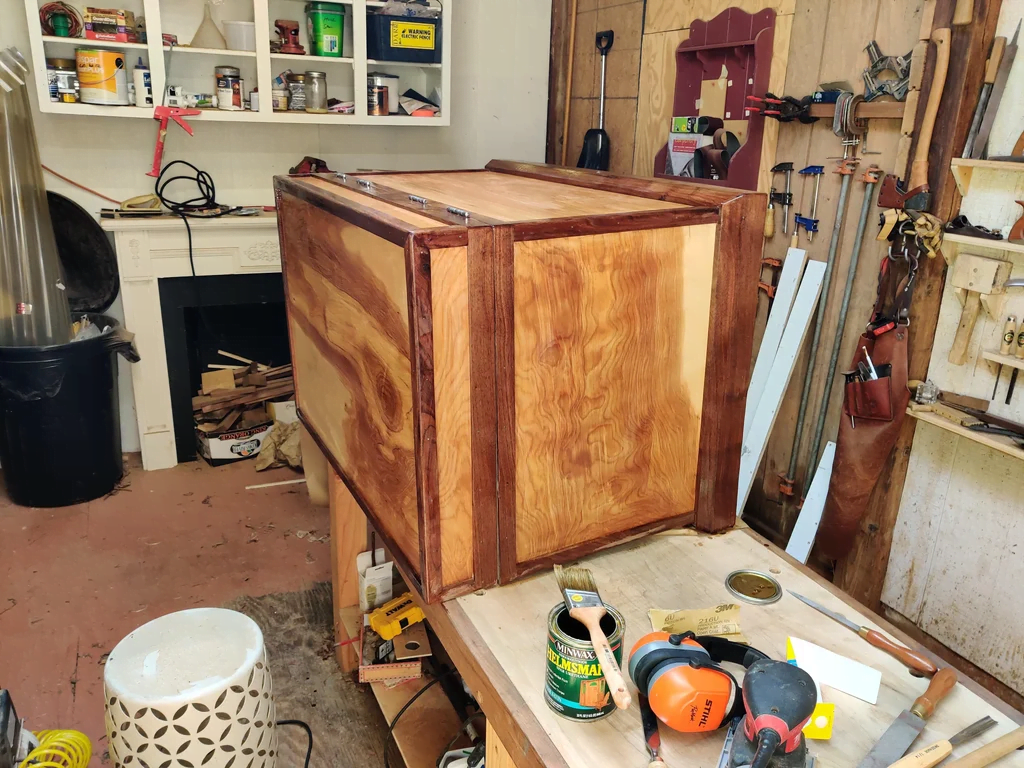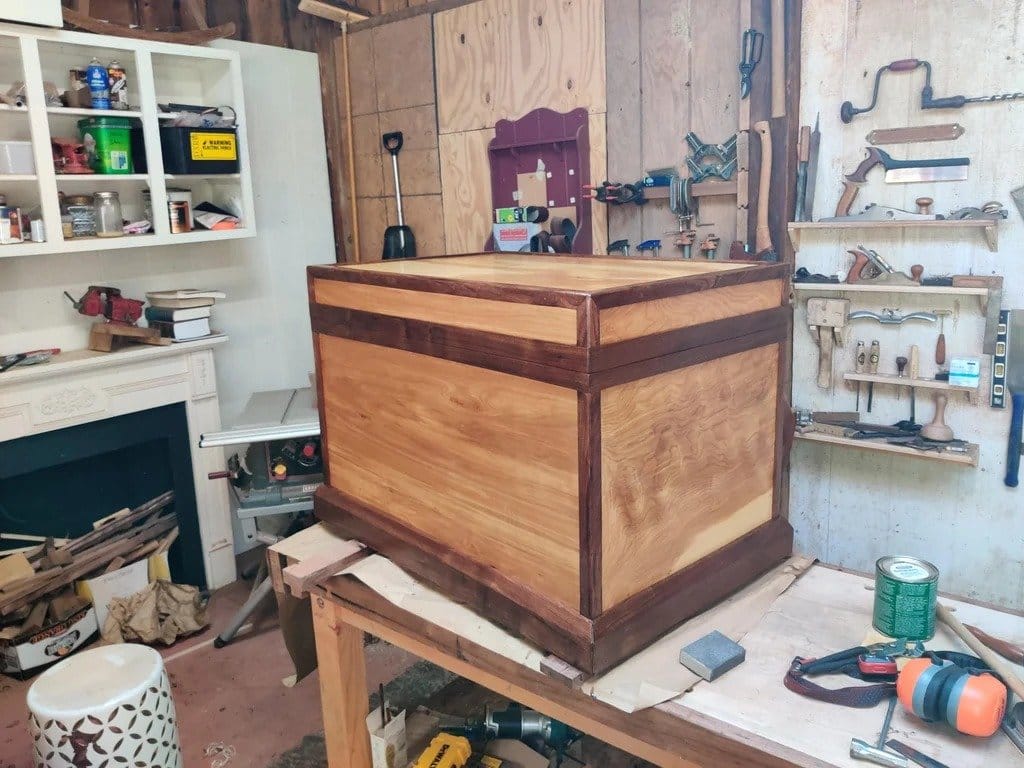 Everything is ready, left just fill the chest with the things you need.