Lifestyle
Coronavirus-themed work wins Zurich Portrait Prize 2020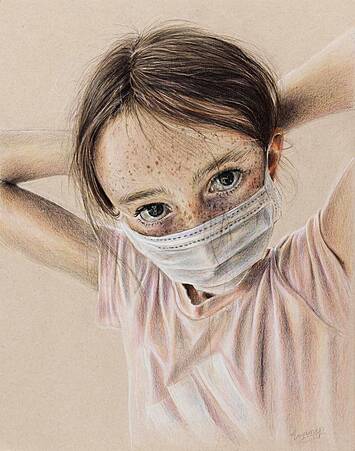 Is this Normal? by 14-year-old Eva McParland
A portrait capturing an eight-year-old boy and his time at home during the Covid-19 pandemic, which became the inspiration for a painting by his father, has been named the winner of the National Gallery of Ireland's Zurich Portrait Prize.
Portrait of a Boy, Morning by Aidan Crotty was announced as the winning portrait on Tuesday evening at a virtual ceremony.
As well as a prize of €15,000, the artist will receive a commission worth €5,000 to produce a new work for the National Portrait Collection.
Born in Waterford, Aidan Crotty currently lives and works in west Sligo.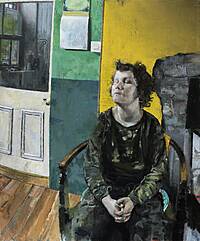 Portrait of a Boy, Morning by Aidan Crotty
In his statement about the portrait, Aidan Crotty said: "Absorbed in the notable quiet, Rían turns to feel the morning light warm his face. As we moved from Spring into Summer, this painting gave a basic structure to start the day and is a record of our time in confinement."
Judges for this year's Zurich Portrait Prize were Rita Duffy, Dr Philip Cottrell and Aoife Ruane.
The Zurich Young Portrait Prize also announced its winning entries.
Is this Normal? by Eva McParland (14) was selected as the overall winner of the prize.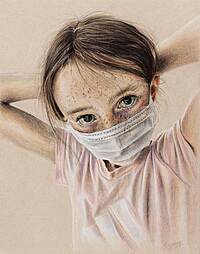 Is this Normal? by 14-year-old Eva McParland
In her artist's statement, Eva said: "This portrait is of my younger sister Ellen. The mask she is putting on is central to the piece. It seems nearly normal now; but not long ago it would seem strange. I think this provokes deeper questions about the concept of normality."
An exhibition featuring the winning portrait alongside 25 other shortlisted works is now open at the National Gallery of Ireland. It will run until March 21st, 2021 alongside the Zurich Young Portrait Prize.
Both exhibitions will travel to the Crawford Art Gallery in Cork in 2021.