Lifestyle
Four of the best beauty gadgets offering that at-home glow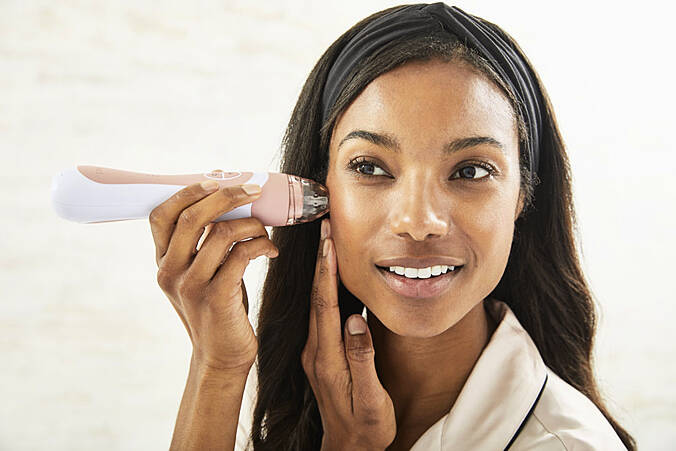 Investing in your skincare routine is a great way to pamper yourself at home.
2020 has caused many of us to rethink our beauty routines.
When salons closed down due to Covid restrictions, we had to pivot to doing everything at home. Even if beauty treatments are now available in your area, this DIY mentality lives on.
It means more of us have become interested in skincare gadgets that can give you a spa experience at home. High-tech tools can be pricey, but they might be an investment: in the long-term, you could be saving money on regular trips to the salon.
We tried out four gadgets to see if they would be good additions to our at-home beauty routine.
1. PMD Personal Microderm Elite Pro
https://www.instagram.com/p/CH3S50jDkf0/?utm_source=ig_embed&utm_campaign=loading
What is it?
The PMD Personal Microderm Elite Pro is a microdermabrasion tool, meaning it uses aluminium oxide crystals to exfoliate and slough off dead skin cells. This is combined with vacuum suction, which the brand says increases circulation.
What does it promise to do?
According to PMD: "Weekly treatments reduce the appearance of fine lines and wrinkles, blemishes and enlarged pores." The exfoliating part of the treatment is meant to stimulate cell growth and help serums and moisturisers sink in more effectively, and the vacuum aspect "triggers the skin's natural healing process, which boosts collagen and elastin, leaving skin firm, fresh and radiant".
What does our tester think?
If you're looking for a relaxing, spa-like experience, this tool probably isn't your best bet. Trying to slide a mini vacuum across your face is initially quite difficult to do, but once you get the hang of it, the results are immediate. My skin felt smoother, softer and blackheads less visible – it might not be the most zen-like process, but it's one I'll definitely be repeating.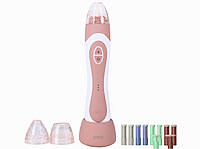 2. NuFace Trinity Facial Trainer
https://www.instagram.com/p/CIOiQyJH398/?utm_source=ig_embed&utm_campaign=loading
What is it?
This tool is non-invasive and easy to use at home – all you do is apply a conductive gel and slide the device over your face and neck while it releases microcurrents. As with any type of gadget you use on your face, it's best to use upward and outward motions.
What does it promise to do?
Known as the 'five minute facelift', the brand says the microcurrents 'energise' the muscles, helping your skin look firmer and more lifted. Even without microcurrents, tools like this can stimulate blood flow in the skin and encourage lymphatic drainage, helping your face appear more contoured.
What does our tester think?
It admittedly took me a while to get the hang of the NuFace – at first, I wasn't applying enough of the conductive gel and instead of gliding across the skin the tool dragged a bit. Once I'd worked out you need a thick layer of the jelly (trust me, it's more than you think), it was smooth sailing – literally. The device soars over your skin and the repetitive motions are really relaxing. Every so often, particularly in the neck region, a muscle will quiver which can feel a bit strange, but otherwise it's just like giving your face a soothing massage.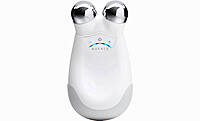 3. CurrentBody Skin LED Light Therapy Mask
https://www.instagram.com/p/CH2HPXZH3R0/?utm_source=ig_embed&utm_campaign=loading
What is it?
It's a flexible mask that emits red and near infrared light onto your skin when you wear it.
What does it promise to do?
There's a reason so many gadgets involve LED light therapy – top dermatologists like Dr Dennis Gross see it as a cutting edge way to boost your skin's glow and slow down the effects of ageing. According to the brand, the two wavelengths "stimulate the natural rejuvenation process, penetrating deep into skin's lower layers, delivering both instant and long-term results, creating a complexion that is visibly glowing and noticeably healthier looking". After trialling the product, the brand says it can reduce wrinkles by 35% in four weeks, and 95 per cent of users said their skin tone, texture, firmness and tightness had improved.
However, it's worth noting there is a lack of research into the wider effectiveness of at-home LED light treatments.
What does our tester think?
First thing's first: this mask looks terrifying when you wear it. You look like a glowing Halloween monster, but underneath it's a far more relaxing experience. I'll need to use the mask for a longer period of time to see if it really does make my skin more bouncy and elastic – so far I've been struggling to fit in the recommended three to five times a week – but at the moment, it's a nice opportunity to sit down and do nothing for 10 minutes out of the day.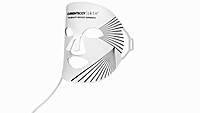 4. Foreo UFO 2
What is it?
Celebrities like Chrissy Teigen and Rita Ora are fans of Foreo, the Swedish brand responsible for a range of Instagrammable pastel-coloured gadgets.
The UFO 2 promises to give you an at-home facial in just 90 seconds. First, you fit a dedicated mask into the device, and once it's connected to your phone (via Bluetooth and an app), you massage it around your face and neck.
What does it promise to do?
The UFO uses a combination of techniques to rejuvenate your skin, including LED light therapy, sonic pulsations and cryo techniques, all as you glide the device over your skin. These techniques have a host of purported benefits, from reducing the look of fine lines and pores to minimising puffiness.
You can tailor the facial to your specific skin needs – for example, you could choose the Manuka Honey Mask for extra hydration, or the Cannabis Seed Oil Mask for anti-inflammation.
What does our tester think?
If you rarely find the time to do a full face mask, the UFO 2 is the perfect answer. While I'm not sure it's quite as relaxing as a professional facial – you can hardly nod off while using the tool – it definitely gave my skin a noticeable glow after just one use. I've been particularly enjoying the Cannabis Seed Oil Mask to soothe any maskne that's popped up.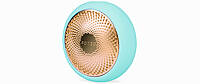 If you're concerned about your skin, contact your GP or a dermatologist before using new devices.