USA
Christmas forecast: Major storm to hit Northeast with powerful winds, torrential rain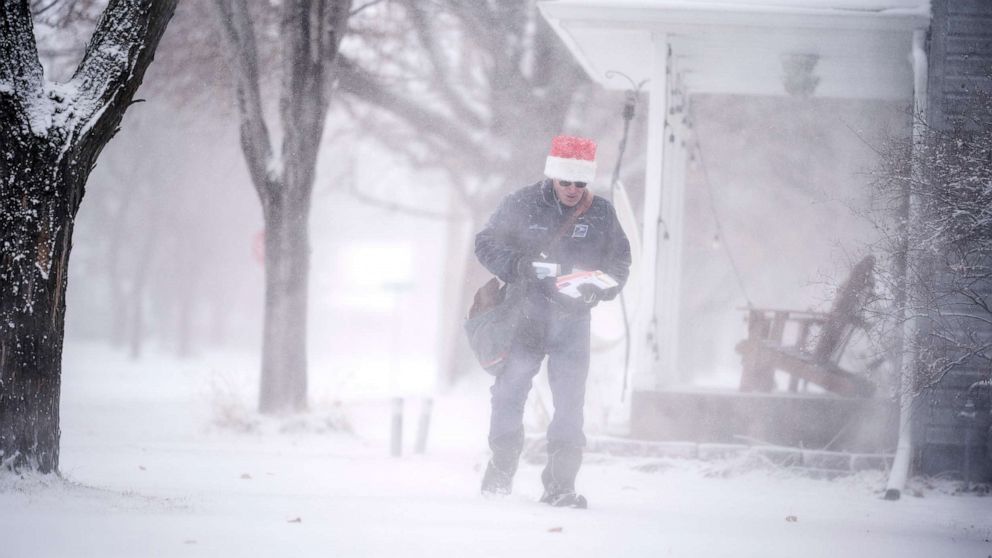 It's going to be a windy and rainy Christmas for the Northeast as a dangerous storm takes aim on the region, threatening to knock out power.
The storm first hit the Midwest and the Plains on Wednesday, bringing blizzard conditions and winds up to 74 mph.
The forecast
The storm will bring heavy, soaking rains from Florida through the Northeast Thursday night into Christmas morning.
The Northeast's major cities could see flash flooding.
Gusty winds will pick up in the Northeast Thursday night. The coastline will feel the winds the most — Atlantic City, New York City and Nantucket could see wind gusts reaching 70 mph.
Severe weather is also hitting the Carolinas Thursday. A rare December tornado watch is in effect for parts of coastal South Carolina and North Carolina until 10 p.m.
Arctic blast
As the wind and rain hits the East Coast, some areas will see temperatures well above normal with highs nearing 60 degrees through early Christmas morning.
But behind the storm will be a major cold front.
On Christmas morning, the bitter cold will race across the East sending temperatures plummeting. Much of the Northeast, particularly New England, will be starting the day off mild. However, the cold will be firmly in place from the Great Lakes down into the Southeast.
The wind chill — what it feels like — is forecast to fall to 32 degrees in Orlando, Florida, 23 degrees in Savannah, Georgia, and 24 degrees in Tuscaloosa, Alabama.